The Perfect David Bowie Tribute: Free 'Space Oddity' Light Show At Planetarium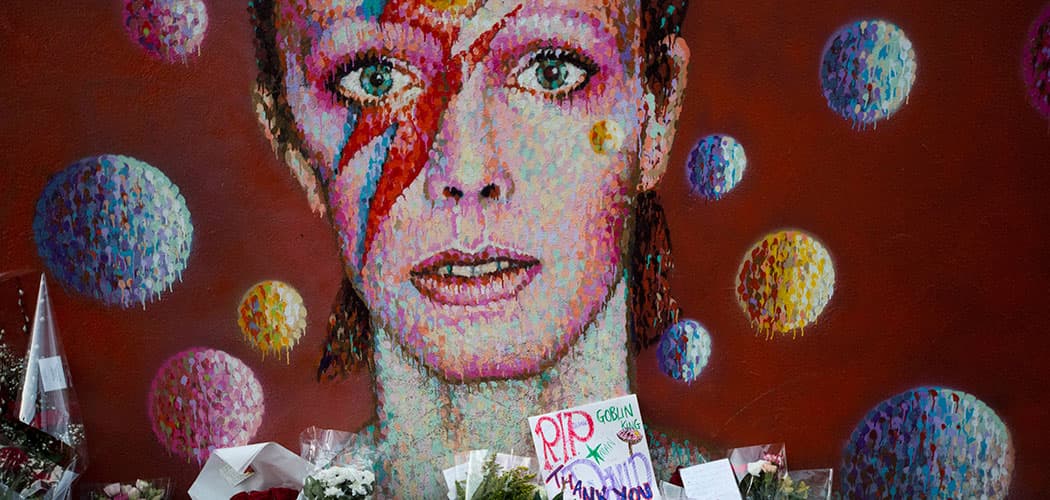 This article is more than 5 years old.
David Bowie's "music has always been important. But I didn't realize until he passed away, how important," says Dani LeBlanc, the producer of "Space Oddity: A Bowie Tribute Under the Stars" at the Charles Hayden Planetarium at Boston's Museum of Science at 7, 8 and 9 p.m. Thursday, March 10.
All the shows are free. ("It felt like it was the type of thing we didn't want to charge money for. We wanted it to be a special tribute," LeBlanc says.) The museum actually added the third screening that night because the first two are already fully booked.
"I was a big fan of his," LeBlanc says. "I love his music. I found out when he died, it was a Monday morning. It was super early. I hadn't had my coffee yet. I didn't think it was real. All I wanted to do was get in the planetarium and crank up his music and look at the stars and sort of meditate on it."
"It was never meant to be a show," LeBlanc says. "That's just what I felt like doing at that moment." But at a staff meeting a couple of weeks later, the idea of a Bowie planetarium show came up and the museum decided to do a public version.
It seemed like a natural fit since space was a recurrent theme for Bowie, who died from cancer at age 69 on Jan. 10, just two days after the debut of his last album, "Blackstar." "The themes of … isolation and loneliness," LeBlanc says, "I think it works very well with space."
The show includes Bowie hits like "Changes," "Life on Mars?," "Fame," "Ashes to Ashes," "Young Americans" and "Heroes" played with projections of cosmic imagery. "For 'Space Oddity,' we fly out to look at the earth and then we fly to the moon and we fly to the stars. It's a visual journey that goes to his music," LeBlanc says.
At times, the projections suggest the audience is rocketing around nebulas, exploding stars, watery things, some sort of (perhaps) atomic architecture and other trippy visions. For the song "Blackstar" -- "kind of like a funeral dirge," LeBlanc says -- "It's completely black and then it's just stars. It's meditative."
The show ends with Bowie's song "Starman." The visuals seeming to soar through stars until finding seven stars arranged roughly like a lightning bolt. It evokes Bowie's iconic face paint on the cover of his 1973 album "Aladdin Sane." And references the constellation that Belgian astronomers (unofficially) dubbed in his honor after his death.