The Harvard Art Museums Have A New Director
02:17
Play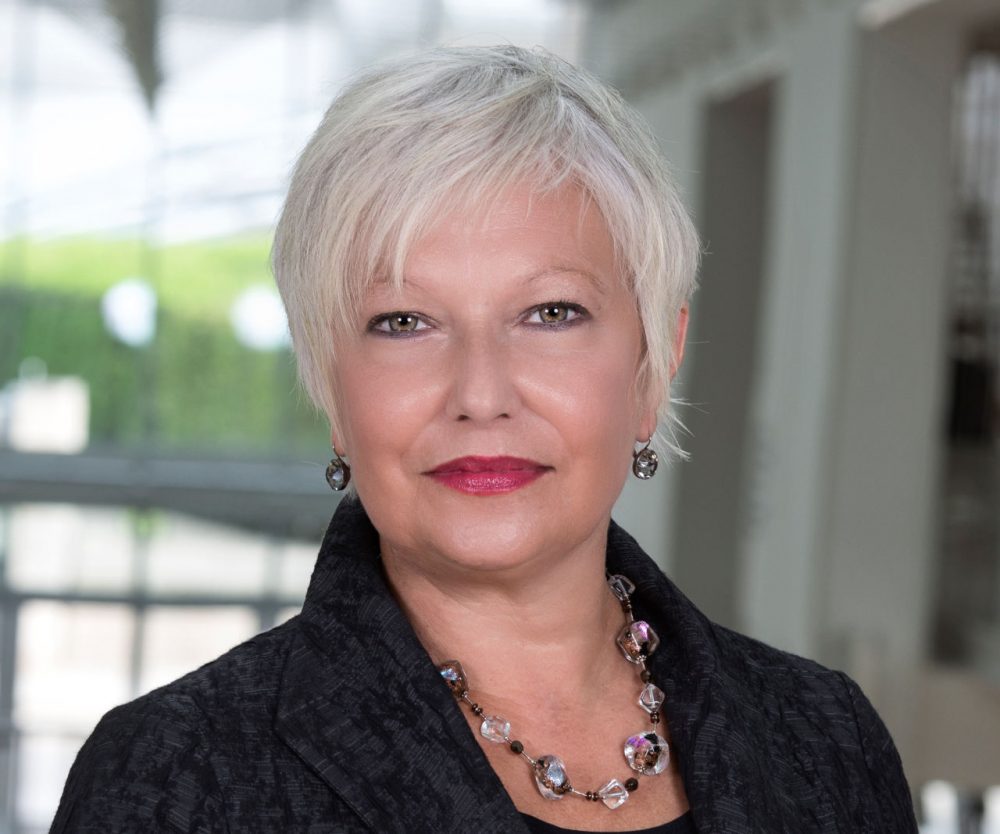 This article is more than 5 years old.
The Harvard Art Museums have appointed a new director.
Martha Tedeschi will leave her job as deputy director for art and research at the Art Institute of Chicago to lead the Harvard institution, the university announced on Wednesday.
Tedeschi began her time at the Art Institute of Chicago with a National Endowment for the ARTs internship in 1982.
"I'm a long-time curator is really what I am, and I was in a curatorial position at the Art Institute for almost 30 years before I became deputy director," Tedeschi explained.
As deputy director for art and research at the Art Institute of Chicago, Tedeschi has been overseeing a staff of about 225 and 11 curatorial departments. Now she's moving east to head up the newly renovated Harvard Art Museums in Cambridge.
"Something that really attracts me to the Harvard Art Museums is the strong legacy of conservation and conservation science here," she said. "As well as the rich encyclopedic collections."
Tedeschi was chosen from about a half dozen finalists.
Professor Robin Kelsey, who chairs the history of art and architecture department at Harvard, was on the search committee. He says Tedeschi's academic experience answered one of the search committee's big questions about hiring someone from a public museum and not a university museum — because Kelsey says there is a difference.
"Will they understand the mission of a university museum that needs to be an engine of teaching and research?" Kelsey said. "And she made it abundantly clear that she had a profound understanding of that mission and a deep commitment to it."
Tedeschi is also committed to changing the perception that a university museum isn't for the public.
"You know it's early days yet, and I'm not quite ready to announce initiatives. I really need to do a lot of listening to the staff and see what's working and not working so far," Tedeschi said. "But it seems to me — and I get this feeling from the staff as well — that everybody feels really poised for the future."
Tedeschi is no stranger to New England. She received her art history bachelor's degree from Brown University and then moved west to Chicago to earn her Ph.D. from Northwestern University.
Her specialties include British and American art, and she's deeply interested in European printmaking.
"We are so pleased to welcome Martha Tedeschi at a moment of remarkable opportunity for the Harvard Art Museums," Harvard President Drew Faust said in a statement. "Her expertise and leadership will elevate our extraordinary collections and integrate them more fully into Harvard's intellectual life, challenging our community to grow as we seek to interpret and change the world."
Tedeschi succeeds Thomas Lentz, who left his post last summer.
She starts her new job in July.
This article was originally published on March 09, 2016.