'Curious Incident Of The Dog' Coming Next Season, 'Hamilton' The Season After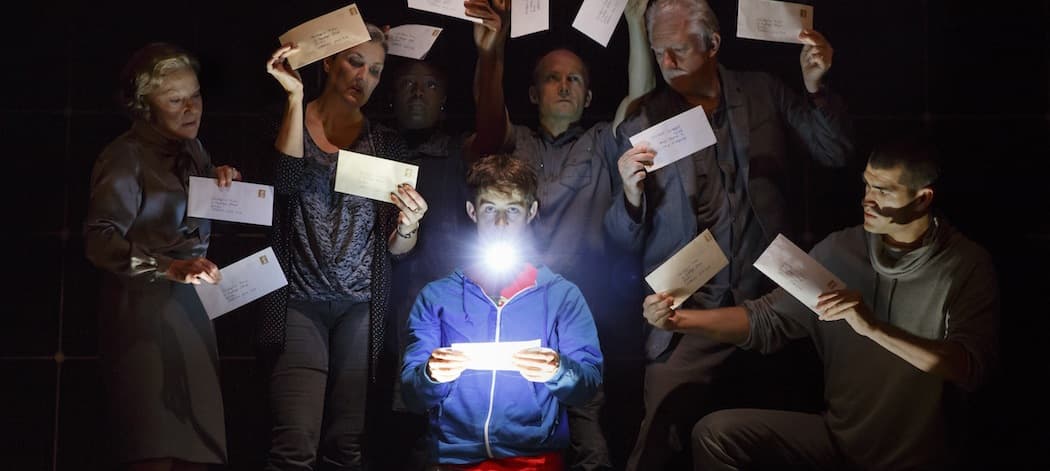 This article is more than 5 years old.
BOSTON — Broadway in Boston announced a robust-looking season for 2016-'17, though the big kahuna, "Hamilton," is coming in 2017-'18. After the return of "Jersey Boys," opens the season in October, the national tour of "Something Rotten!," set in 1595 with references to you know whom, begins a two-week run Jan. 17 at the Boston Opera House, which will host all of next season's shows. Other musicals are Bartlett Sher's acclaimed staging of "The King and I" and Diane Paulus' production of "Finding Neverland," which began life at the American Repertory Theater before moving to Broadway. The Roundabout Theatre Company's "Cabaret" and "Wicked" have return visits to Boston.
And, mirabile dictu, a straight play will be touring next season — the National Theatre's production of "The Curious Incident of the Dog in the Night-Time," which is based on Mark Haddon's novel and won the 2015 Tony Award winner for best new play. It begins March 7. And if live theater isn't magical enough for you, seven illusionists take to the Opera House stage in a show called, oddly enough, "The Illusionists."
Boston did not get in on the 2016 tour of "Hamilton," but the mega-successful, multi-award winning hip-hop history lesson by Lin-Manuel Miranda will no doubt be the centerpiece of the 2017-'18 season, with engagement dates to be determined.