'Wicked Queer' Says It All For Boston's Longstanding Film Fest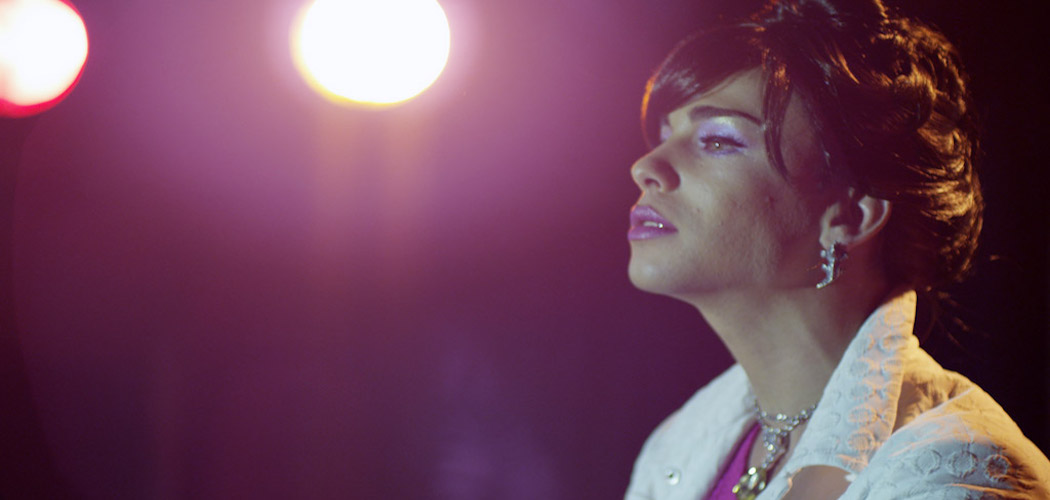 This article is more than 5 years old.
From its early days in the 1980s as the Boston Premier Gay Film Festival to this year's freshly minted Wicked Queer: Boston LGBT Film Festival, one of the nation's longest-running film festivals devoted to gay themes has a cheeky new name.
Because gay — frequently used with lesbian, bisexual and transgender and shorthanded to a variation of GLBT — doesn't fully reflect the community this festival aims to serve or the films it showcases, leaders of the all-volunteer festival decided to shift gears.
"Queer is one of those words that at its core means unusual or slightly off," explains executive director James Nadeau. It opens a bigger gate, he says, "in a way that allows us all to talk about sexuality."
The 32nd annual festival runs March 31 through April 10 with a solid program of features and shorts — both narratives and documentaries — screening at six venues throughout Boston.
In many ways, the opening night's "Viva," — an Irish production about a Cuban hair stylist and aspiring drag star, showing Thursday, March 31 at 8 p.m. at the ICA — encapsulates a global evolution in the depiction of queer lives on screen. Nadeau recalls past conversations with the Irish Film Board in which representatives hardly acknowledged the existence of queer people.
For Nadeau, the term queer could encompass 2013's "I am Divine;" the documentary about the multifaceted entertainer was wildly popular with a diverse audience. Or this year's "Fursonas" (a documentary about furry fandom) or still other films that appeal to what he says are the underserved polyamorous and bisexual communities.
"[Queer] is opening the door to straight people who don't feel normal," Nadeau says. "You can be queer and be straight. Being a queer festival means you can be whatever you want to be."
Yet, embracing the term is not without risk. Dr. Skadi Loist studies queer film festivals and their history and has has mapped 326 global LGBTQ film festivals going back to 1977. According to Loist, "Most festivals in the U.S. have shied away from using queer in their titles as this was too daring, and perceived as poisonous for sponsorship."
Nadeau says that so far, the response has been positive though he has "gotten a little bit of pushback from our older community members."
This year's film selections reflect trends that Nadeau and fellow programmers have seen internationally, including an explosion of films from trans and bisexual communities as well as dynamic productions coming out of Latin America.
One mid-festival highlight is "I Promise You Anarchy" ("Te prometo anarquía"), a feature by Mexican director Julio Hernández Cordón. Two first-time actors play skateboarders who fall in love and become sucked into the underbelly of Mexico City's narco culture in this gripping, gritty drama.
The short documentary "My Refugee Story" about queer Syrians who flee to Lebanon is a story "no one is telling," says Nadeau. "It reminds you there are queer people everywhere and asks what it's like to be in a refugee camp when you're also queer. How do you survive?"
Local filmmaker Jared Vincenti has had his work shown at past festivals and joined the programming team this year to head up the first thread devoted to web series, a booming form within and beyond queer communities.
Two of the web series are local productions: "K & A" is about the misadventures of best friends, one gay and one straight, while "Unsure Positive" is about a young man who discovers he is HIV positive. (Other films with local ties include "Clambake," "Most Likely," "Danny  Says" and "That's Not Us.")
Emmett Lundberg will be on hand to screen an episode from "Brothers," heralded as one of the first series of any kind to feature trans masculine friendships. Lundberg acknowledges that even though the media has been paying more attention to trans issues, he was still not seeing his own life reflected in narrative form.
"That's why I set out to do this," he says about creating and acting in "Brothers." "It's about not feeling alone: You are not an other. You are not different. There are other people who've had this experience."
That sense of community is how Vincenti — and the entire programming team for that matter — can make the case for gathering in an age when "30 years of queer cinema is available at your fingertips."
"When this festival was founded, there was one week a year you could go to a theater and have the lights come up and see yourself on screen — two men kissing," he recalls. "What a rare and precious experience."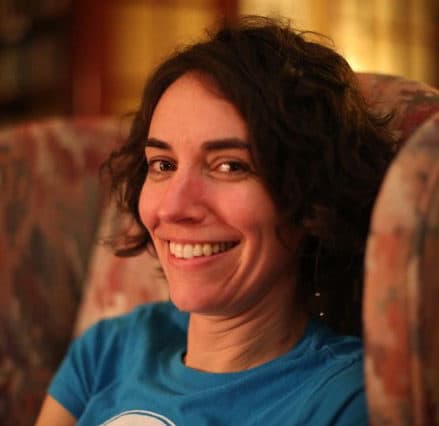 Erin Trahan Film Writer
Erin Trahan writes about film for The ARTery.