Front Of The Stage: Backup Vocals Virtuoso Lisa Fischer Brings Solo Tour To Boston Area
07:31
Play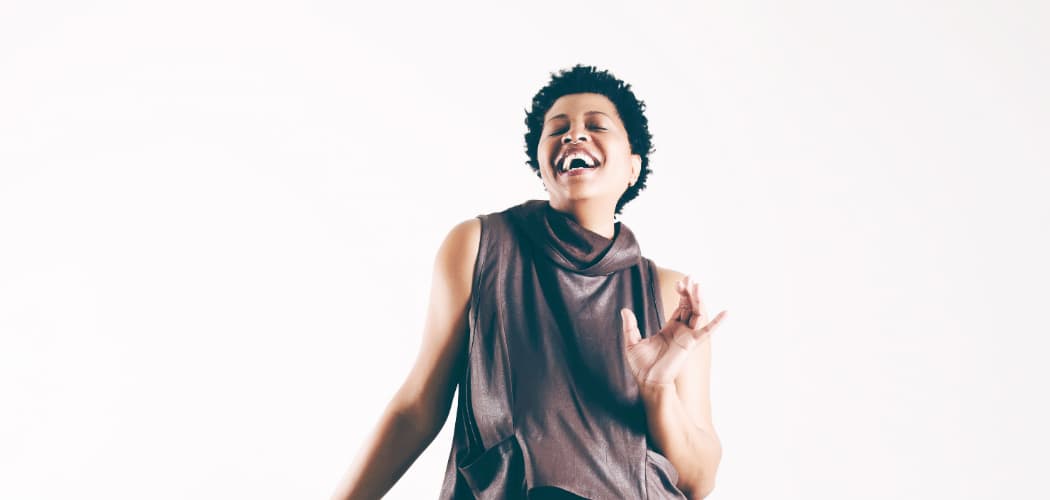 You may not know her name. And you may not know her voice. But you know how she makes you feel.
The sound of vocalist Lisa Fischer has moved audiences for decades now. She's the back-up singer top artists tap to complete their sound on stage — from Tina Turner to Sting, from the late Luther Vandross to the Rolling Stones.
Fischer is a virtuoso. You can see that in the film "20 Feet from Stardom." The documentary profiles back-up singers who often spend their careers in the shadow of the stars.
Fischer is so versatile, she fronts her own band called Grand Baton. She seems as comfortable playing in a quiet club in Manhattan as she is singing in a stadium with the Stones.
Fischer and her band are on a world tour now. And she's on her way to the Boston area for two gigs. Friday night, she'll perform a benefit concert for the organization Historic Newton at Newton North High School. Saturday, she'll be at the Cabot Theater in Beverly.
Fischer told WBUR's All Things Considered the key for her to feel at home in a new venue is to take note of everything she can prior to the show, while the crew checks the sound.
"Sound check is a really important time for me, because I actually get to stand on the stage and feel the room and look at the ceiling and meet the people that are working there, and just get a sense of what the walls feel like, what the parameters are," Fischer explains. "And then once people come in, it shifts again."
People in the audience give her energy. She feels it even when she can't see them.
Just as Fischer learned to respond to the audience, she learned as a back-up singer to listen closely to the lead singer. That means putting her own ego aside and understanding her main job, she says.
"[It's about] supporting the artist completely — because sometimes you'll be in the studio and you'll listen to something, and you may not quite get it. And so a lot of times people are quick to say, 'I don't get it,' and shut down, instead of really staying open. And [it's important] to not take up unnecessary space. A lot of times we sort of over-speak things, and some things don't need to be explained to death. Sometimes there's a lot of wisdom in the silence."
Fischer says fronting a concert is a very different experience than singing back-up. When backing up a lead vocalist, she says, there's a lot more time to re-group and prepare.
"You're pulling your energy together for the next burst of energy that has to come out for the background part. And you're constantly watching if the lead singer needs anything in particular, or just anything that's going on around you. You're just trying to be aware of what's happening in the silence. So it's a different spurt of energy that goes on. But what I'm learning now with singing a song beginning to end, is that it's a different kind of focus. It's a different kind of pacing. And it's like taking a needle and thread and beading all these little colorful beads together in a really rhythmic and flowing sort of way."