Spring Theater Preview: Elvis And Teddy Roosevelt, Mr. Burns And Matilda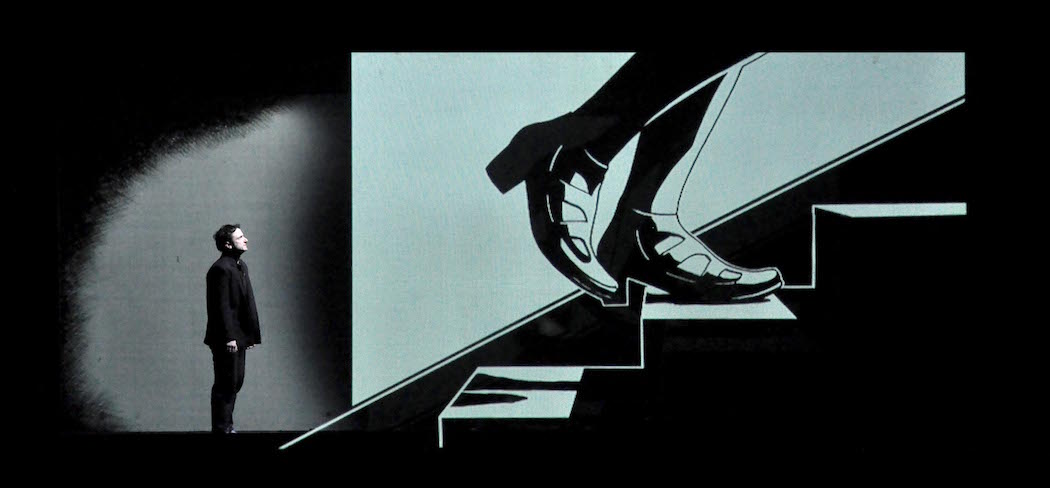 This article is more than 5 years old.
The fall and winter brought plenty of theatrical delights, but more are in store as the spring thaw arrives. The (somewhat) warmer weather will bring with it some sex, politics, sexual politics, Elvis (sort of), comedies both timely and classic, a touch of dystopia mixed with "The Simpsons" and, if all else fails, God on a couch. Dig in.
"Mr. Burns, a Post-Electric Play" | Lyric Stage Company of Boston | April 8-May 7 | Nora A. Long helms Anne Washburn's post-apocalyptic comedy built on the art of storytelling. In the wake of a disaster that has destroyed the grid, humanity keeps a grip on itself by passing down the old stories. But what classics has it chosen to preserve? Something by Homer, perhaps, or Shakespeare? Nope. Well, not that Homer. The storytelling grail here is the 1993 "Cape Feare" episode of "The Simpsons," with Sidewalk Bob standing in for the Roberts, Mitchum and De Niro. Elliot Norton Award-winners Aimee Doherty and Nael Nacer are among the cast. The score is by The Civilians' Michael Friedman.
"Threesome" | Apollinaire Theatre Company at Chelsea Theatre Works | April 8-May 7 | Sex and politics prove strange bedfellows in Egyptian-American writer Yussef El Guindi's play, produced in New York in 2013 and seen here in its area premiere. In the piece — which starts off as a sex romp but darkens into a consideration of the treatment of women in Muslim and American cultures — a heterosexual Egyptian-American couple invites a white American to share their bed. As one of the characters has it: "It's like a seminar. Without any clothes on." Danielle Fauteux-Jacques directs.
"The School for Scandal" | Actors' Shakespeare Project at Multicultural Arts Center, Cambridge | April 13-May 8 | ASP detours from the Bard of Avon to take on Richard Brinsley Sheridan's 1777 comedy of manners in which the rumored doings of an old aristo's very young wife set society tongues wagging. Intrigues and complications ensue. Paula Plum is at the helm of this adaptation by Steven Barkhimer, with company members Sarah Newhouse, Richard Snee, Bobbie Steinbach and Omar Robinson among the cast.
"Oh God" | Israeli Stage at the Arsenal Center for the Arts | April 14-30 | Israeli Stage presents its second full production, part of a season dedicated to female playwrights. Israeli scribe Anat Gov's play, staged readings of which the troupe has toured to several states, "explores the meaning of God in a secular society." Artistic director Guy Ben-Aharon is at the helm of this poignant comedy, in which Will Lyman stars as the old Deity (and didn't you always suspect God would speak in the voice of "Frontline"?) and Maureen Keiller portrays the new one: God's shrink.
"Home of the Brave" | Merrimack Repertory Theatre | April 20-May 15 | Local favorite Karen MacDonald stars as presidentially aspiring Senator Bernadette Spence in the world premiere of this political farce by Lila Rose Kaplan. The plot is set in motion when the Iowa senator arrives home for the holidays with her possibly nefarious Brit campaign manager (who wants her to start calling herself Bernie!) — whom the candidate's family hates on sight. A pillow fight, a dance-off and some cross-dressing ensue before the manipulative manager is finally, um, trumped. Artistic director Sean Daniels is at the helm.
"We're Gonna Die" | Company One, in collaboration with American Repertory Theater, at Oberon | April 20-29 | Obehi Janice stars in Obie-winning Korean-American playwright Young Jean Lee's "one-woman show for humans." It's about the one thing we all have on our life calendars: that date with the Reaper. Company One honcho Shawn LaCount is at the helm of the "darkly weird" song cycle, which has also been released as an album featuring, along with Lee, David Byrne, Laurie Anderson and Beastie Boy Adam Horovitz.
"Historia de Amor" | Emerson/Cutler Majestic Theater | April 21-24 | and "Daughter of a Cuban Revolutionary" | Emerson/Jackie Liebergott Black Box at the Paramount Center | April 27-May 1 | April brings a double whammy of Latina/o culture to Boston in disparate shows presented by ArtsEmerson. The Chilean troupe Teatrocinema brings to town "Historia de Amor," a tale of sexual predation that blends the "grit and imagery of a graphic novel" with a story by French novelist Regis Jauffret, all of it swirled in the wake of the late Chilean dictator Augusto Pinochet. A journey into the diseased mind of a man obsessed with a girl he meets on the subway, the precise yet cinematic work combines "one man's twisted love story" with "one woman's worst nightmare." Next up, performer Marissa Chibas' solo show is more of a family affair. Chibas' father, Raúl Chibás, co-wrote the manifesto for the Cuban revolution with Fidel Castro. Also figuring in the daughter's theatrical memoir are her uncle, a popular Cuban radio host who decried corruption and shot himself in 1951, and her mother, a 1959 Miss Cuba runner-up.
"I Was Most Alive with You" | Huntington Theatre Company at the Calderwood Pavilion | April 27-June 26 | Multiple Obie-winning playwright Craig Lucas ("Prelude to a Kiss," the book of the musical "An American in Paris") directs his own new work. At the center of it is Knox, a man who has been through hell and learned to embrace three things he once considered curses: being deaf, being gay and being an alcoholic. Centered on a family Thanksgiving and penned by a hearing artist, the play is written and performed in both English and ASL.
"A Great Wilderness" | Zeitgeist Stage Company at the Boston Center for the Arts | April 29-May 21 | David J. Miller is both director and designer of this Boston premiere of the latest work by playwright Samuel L. Hunter ("A Bright New Boise"). It focuses on a man named Walt, who has spent decades in the Idaho locale of the title, trying to turn gay young men straight through conversion therapy. When a boy named Daniel goes missing, Walt must ask for help — both to find the missing boy and to face the truth about his life's work. Zeitgeist regulars Peter Brown, Shelley Brown and Christine Power are in the cast.
"RoosevElvis" | The TEAM, presented by American Repertory Theater at Oberon | May 6-29 | Rachel Chavkin, who directed the ravishing "Natasha, Pierre and the Great Comet of 1812," is at the helm of this wild and wacky work from Brooklyn-based The TEAM. It's described as an odyssey from the Badlands to Graceland in which the spirits of Teddy Roosevelt and Elvis Presley battle for the soul of a meat packer named Ann. Described by The New York Times as "a spirited and insightful commentary of two archetypes of American masculinity," it also fields actresses as those iconic males.
"Dogfight" | SpeakEasy Stage Company | May 7-June 4 | Artistic director Paul Daigneault helms the area premiere of this 2012 Off Broadway musical based on the 1991 Nancy Savoca film with screenplay by Bob Comfort. The Lucille Lortel Award-winning show features music and lyrics by Benj Pasek and Justin Paul, with book by Peter Duchan. In what sounds like a fusion of "On the Town" and "In the Company of Men," three Marines spend a last night of debauchery in San Francisco before being shipped to Vietnam. The joke, which backfires in a pop of compassion, revolves around which Marine can turn up at a party with the ugliest date.
"In the Body of the World" | American Repertory Theater at Loeb Drama Center | May 7-29 | Tony-winning artistic director Diane Paulus helms the world premiere of this one-woman show performed by the revered author of "The Vagina Monologues," Eve Ensler. The show is adapted from Ensler's 2013 "memoir of separation and connection - to the body, the self and the world." Built into the piece are the writer-performer's alienation from her own corpus as a result of sexual abuse, her work with women in Congo who have suffered terrible violence and her own harrowing treatment for advanced uterine cancer.
"Lobster Girl" | Stoneham Theatre | June 9-26 | Touted as "the best lobstering musical you've ever seen," this world premiere is the work of artistic director Weylin Symes (book) and Elliot Norton Award-winning jack-of-all-theatrical-trades Steven Barkhimer (music and lyrics). It centers on a lobster fisherman who invites his girlfriend's teenage daughter out for a day on his boat. But when the subject of impending marriage comes up, the waters get choppy. The cast mixes professionals with members of Stoneham Theatre's young company. Symes is at the helm (of the production, not the boat).
"Matilda" | Boston Opera House | June 14-26 | The Olivier and Tony Award-winning musical based on Roald Dahl's sinister novel for children arrives in Boston for the first time. Sporting a book by Dennis Kelly and music and lyrics by Tim Minchin, the show, first produced in 2011 by the Royal Shakespeare Company, centers on a precocious, in fact telekinetic, 5-year-old pitted against unloving parents and a nasty headmistress (played by a man) who likes to throw hammers — and children.
---
Carolyn Clay was for many years the theater editor and chief drama critic for the Boston Phoenix. She is a past winner of the George Jean Nathan Award for Dramatic Criticism.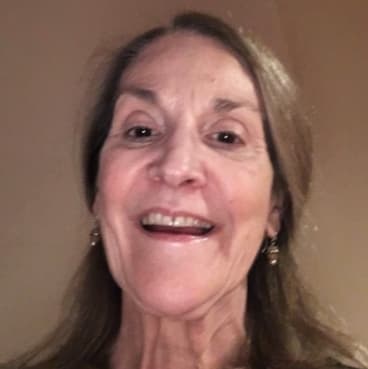 Carolyn Clay Theater Critic
Carolyn Clay, a theater critic for The ARTery, was for many years theater editor and chief drama critic for the Boston Phoenix.