It's Good To Be A Fly On The Wall For These Remarkable 'Dressing Room Stories'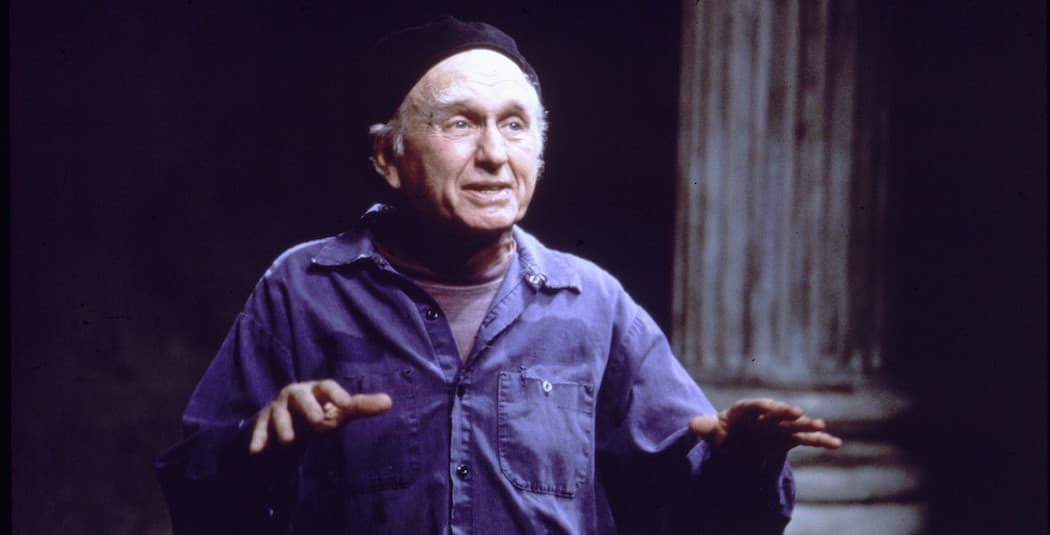 This article is more than 4 years old.
Naturally, in 1991, when Jonathan Fried found himself sharing backstage quarters with Alvin Epstein, the younger actor itched to share the elder statesman's stories. I mean, in terms of 20th century postwar theater, this was like slapping on the greasepaint with Thespis. Back in the 1950s, before he became a 20-year mainstay of Cambridge's American Repertory Theater, Epstein had already played Lucky in the New York premiere of "Waiting for Godot," Clov in the American premiere of "Endgame" and the Fool to Orson Welles' wheelchair-bound King Lear!
Epstein initially resisted the siren call of Fried's tape recorder; he wasn't interested in chatting up posterity. Fortunately, the facilitator persisted (for 18 years), finally getting Epstein to commence talking on tape, at the age of 85, when the two toured Europe with the Anglo-American Bridge Project in 2009-'10. Those of us who had thrilled to the revered Beckett interpreter's hypnotizing turn in "Krapp's Last Tape" at the A.R.T. in 1994 will find both the method and its charming result, "Dressing Room Stories: The Making of an Artist," apt.
It's probably lucky, as well, that the tapings that comprise this small yet fascinating tome began in Europe, where Epstein's theatrical life was hatched. Born in 1925 to a cultured Jewish family in the Bronx, he was drafted at 19, fought in the decisive Battle of the Rhine and then found himself waiting around to be sent either home or to Japan. The American army set up a university in Biarritz, Epstein applied to the theater department and he soon found himself touring France and the defeated Germany in "Richard III," playing Lord Rivers and the Bishop of Ely. It was, he deadpans, "an unusual beginning."
But Luck, Epstein confirms, has always been his lady. Recuperating in Paris from jaundice, he entered a bookstore looking for works by his idol, famed scenic designer and theater theorist Edward Gordon Craig, only to discover that the proprietress was Craig's publisher. Soon he was having dinner and striking up an unlikely friendship with the man he revered. Oh, and there were the lay days on the "Richard III" tour during which, among other pastimes, he had a private tour of Wagner's Festspielhaus at Bayreuth and took in a day of the Nuremberg trials.
Is this all sounding to you as remarkable a start to an actor's career as it does to me? No expensive conservatory training while also making the rounds with your headshots? In fact, "Dressing Room Stories" is as reflective of the extraordinary time in which the developing actor set out as it is of the inquisitive Epstein. I suppose that if you survived the Battle of the Rhine, little would intimidate you (though, in Epstein's case, Craig did). Doors open and, as the now-91-year-old actor shrugs, you walk through them. In this respect, "Dressing Room Stories," at once casual and probing, is like "A Portrait of the Artist as a Young Man" meets "The Greatest Generation."
I'm not going to steal Fried's thunder by telling all of Epstein's stories (in which there are many good fairies and few villains — though both "father of modern mime" Étienne Decroux and American keeper of the Beckett flame Alan Schneider come off as abusive). Suffice it to say that, since Epstein studied with Martha Graham and Decroux before holding placards for Marcel Marceau and joining the famed Habima Theatre during Israel's infancy, there are a lot of backstage tales, including those of the performer almost being killed by a careering Orson Welles and being counseled by Bert Lahr to change his name.
The meat of the book, though, is contained in Epstein's wrestling with, until he came to understand, the all-too-human gist of Beckett. "Waiting for Godot," he recalls, had been marketed during its notorious Miami premiere as "The Laff Riot of 2 Continents" and was only slightly less disastrously promoted in New York in 1956 by the slogan "Wanted: 60,000 intellectuals."
With the help of his director, Herbert Berghof, Epstein sought to make emotional as well as physical sense of the play's enslaved Lucky. The photos in "Dressing Room Stories" attest to both the 31-year-old actor's skill in suggesting a burdened, spasmodic elder and his flair for macabre makeup. And his careful breaking down of Lucky's single, apparently addled aria seems acutely perceptive given that, at the time he was thinking through this "jigsaw puzzle," few knew what to make of Beckett. That the critic Walter Kerr panned the play is probably what's written on his tombstone.
After its insightful consideration of "Godot" and "Endgame" ("a play about a family's daily survival of each other"), "Dressing Room Stories" devolves into scattershot anecdotes centered on famous people. There is little about the A.R.T. years. But Bostonians will warm to the book's final chapter, intended as a bookend to Epstein's early experience hugging Orson Welles' wheelchair wheels in the voluminous actor/director's infamous 1956 staging of "King Lear." It focuses on Epstein's own crack at the lead role in an intimate and atmospheric 2006 staging by Patrick Swanson for Actors' Shakespeare Project that transferred from Boston to NYC's La MaMa.
Epstein, he explains, had spent most of his 56-year relationship with Shakespeare's monumental tragedy "troubled by the play. I couldn't find the humanity in it." He and Swanson endeavored to create a "Lear" centered on "a recognizable family, struggling with each other and with their own demons," in which, as in "Endgame," "the trip to the grave is loaded with laughs." The production was well received, as was Epstein as a cranky if unprepossessing Lear. "Well," he concludes, echoing the understatement with which he has recalled his uncanny early career, "it turns out to be a pretty good play after all."
Jonathan Fried and Alvin Epstein will read from "Dressing Room Stories" and sign copies of the book on Monday June 13 at 6 p.m. at the Loeb Drama Center, 64 Brattle St., in Cambridge. Admission to the American Repertory Theater-sponsored event is free.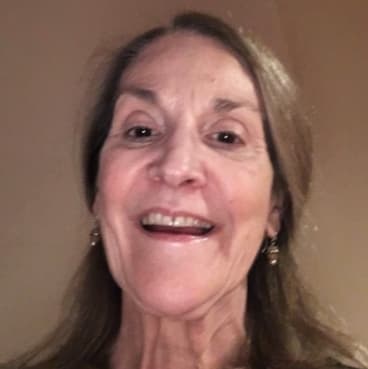 Carolyn Clay Theater Critic
Carolyn Clay, a theater critic for The ARTery, was for many years theater editor and chief drama critic for the Boston Phoenix.