'Matilda' Tells The Musical Story Of A Little Girl With Big Powers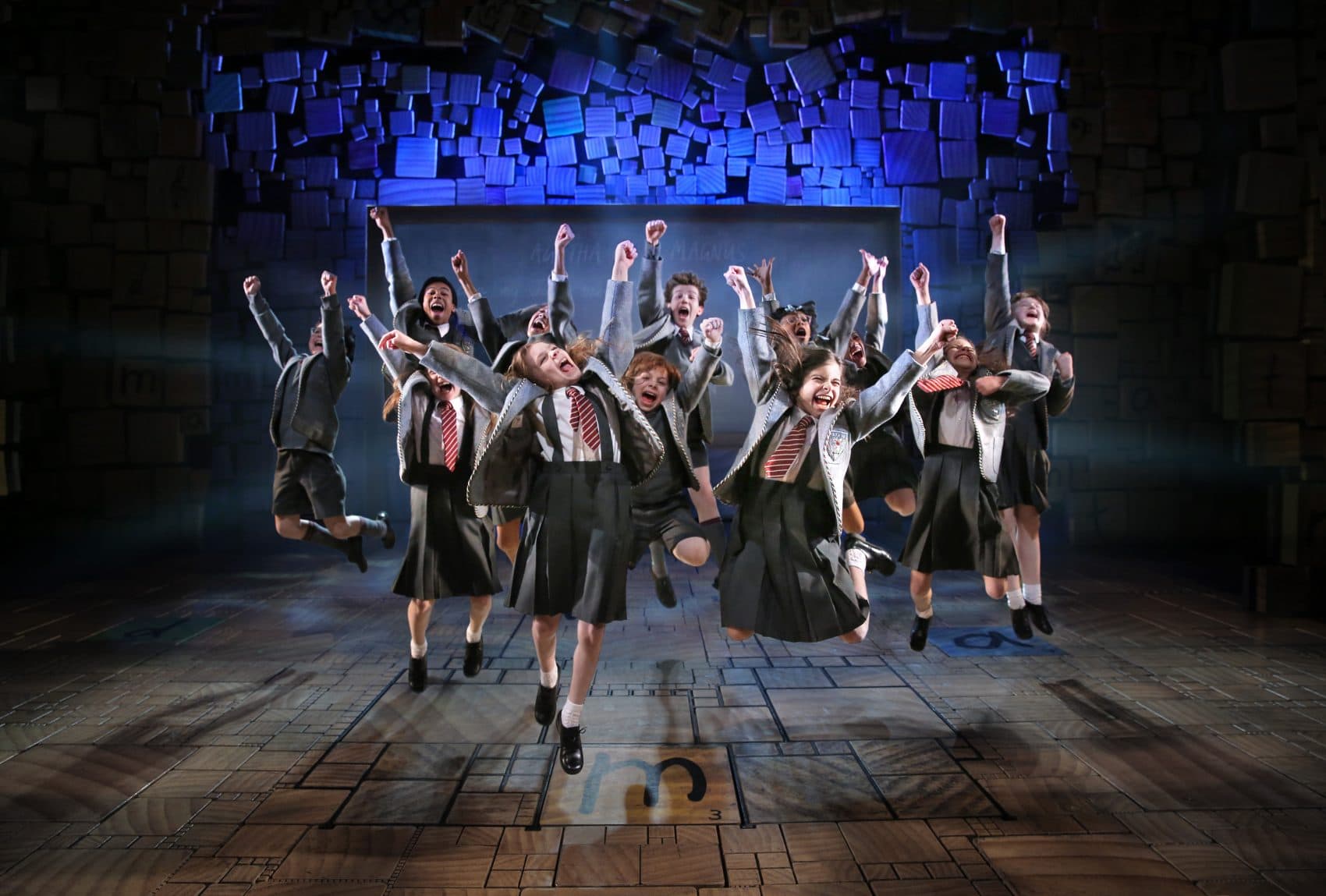 This article is more than 4 years old.
The touring production of the international hit musical "Matilda," onstage at the Boston Opera House through June 26, has something to recommend it. There are a couple of colorful villains whose over-the-top shenanigans are generally more amusing than irritating. There's some very pleasing choreography (by Peter Darling) that makes much of simple elements like building-block set pieces and big swings. And there's a lot of youthful enthusiasm in the 26-person cast, stocked with kids.
Indeed, on opening night, an audience leaning heavily toward families — and packs of "tweens out on the town" — seemed to have a grand old time. But, though the isolated elements of a crowd-pleasing musical were evident, there was little evidence of the enchanted creative synergy that must have inspired Ben Brantley when he called the 2013 Broadway production "the most satisfying and subversive musical ever to come out of Britain."
Based on the 1988 children's novel by Roald Dahl, the show chronicles the adventures of a little-girl protagonist who is born to parents who don't want her, goes to a school run by a sadistic headmistress who discourages learning and habitually calls her charges "maggots" and finds release through books and her own fertile imagination.
Deep into the musical (I'm told the development comes earlier and is more prominent in the novel), Matilda develops telekinesis, for mysterious reasons. This helps her pull pranks on those who've wronged her, though, as expressed in onstage storytelling, the ability seems to come out of nowhere and is rather random. It's not long before she leads a rebellion at school, while righting an injustice done to the one adult who's ever been kind to her — her teacher, Miss Honey.
In the current incarnation of the touring production, three girls rotate turns with the lead role. At press opening, Sarah McKinley Austin had the honors. Her website says she's 9 years old, though she appears even younger and is cute as a button. But the production might benefit from losing some of the verisimilitude it gains by using such young actresses, and going instead with ones a little older but in better command of their craft. Miss Austin seemed to grow stronger in the role over the course of the evening, and was particularly believable in Matilda's moments of quiet-but-firm outrage. But it wasn't a performance to build a production around, or charismatic enough to bring together the show's sometimes-flailing bits of busyness.
Most of the grown-ups in the cast get scenery-chewing duties, and some of it is fun to watch. Brandon McGibbon is very good as Mr. Wormwood, Matilda's dad, and he hams up his low-grade swindles and comical disdain for education. Dan Chameroy is the evil Miss Trunchbull, and though the character's one-note raving gets tiresome, the actor is fully committed to the headmistress' unexplained treachery. Among the younger set, Ryan Christopher Dever does very well with the put-upon boy, Bruce. The scenes in which Matilda's imagination gives life to a story-within-a-story are convincingly done, and end up posing a wonderful plot twist.
But throw in some odd choices (like the young actress who was directed to deliver bizarre, screeching line readings) and some surprisingly confusing business — including repeated references to a dreaded punishment (being sent to "The Chokey") whose particulars I could never quite grasp — and there was enough discordant stuff here to keep me at arm's length.
The details of Dahl's story never took on the intriguingly dark hue that I suspect is present in the book. Those who are already fans of this material will no doubt be happy to cheer along their champion. But while Matilda is still a little-girl hero, this "Matilda" doesn't quite do her enough justice.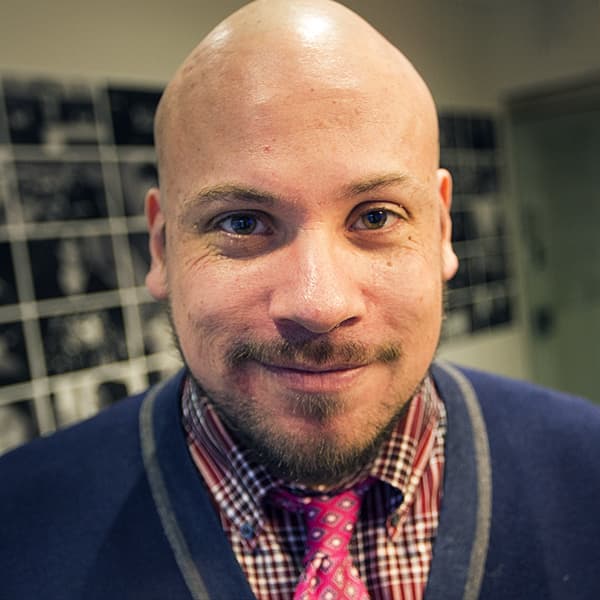 Jeremy D. Goodwin Contributor, The ARTery
Jeremy D. Goodwin was a writer and critic for WBUR's The ARTery.