'If/Then' Offers Musical Look At Two Sides Of A Familiar Coin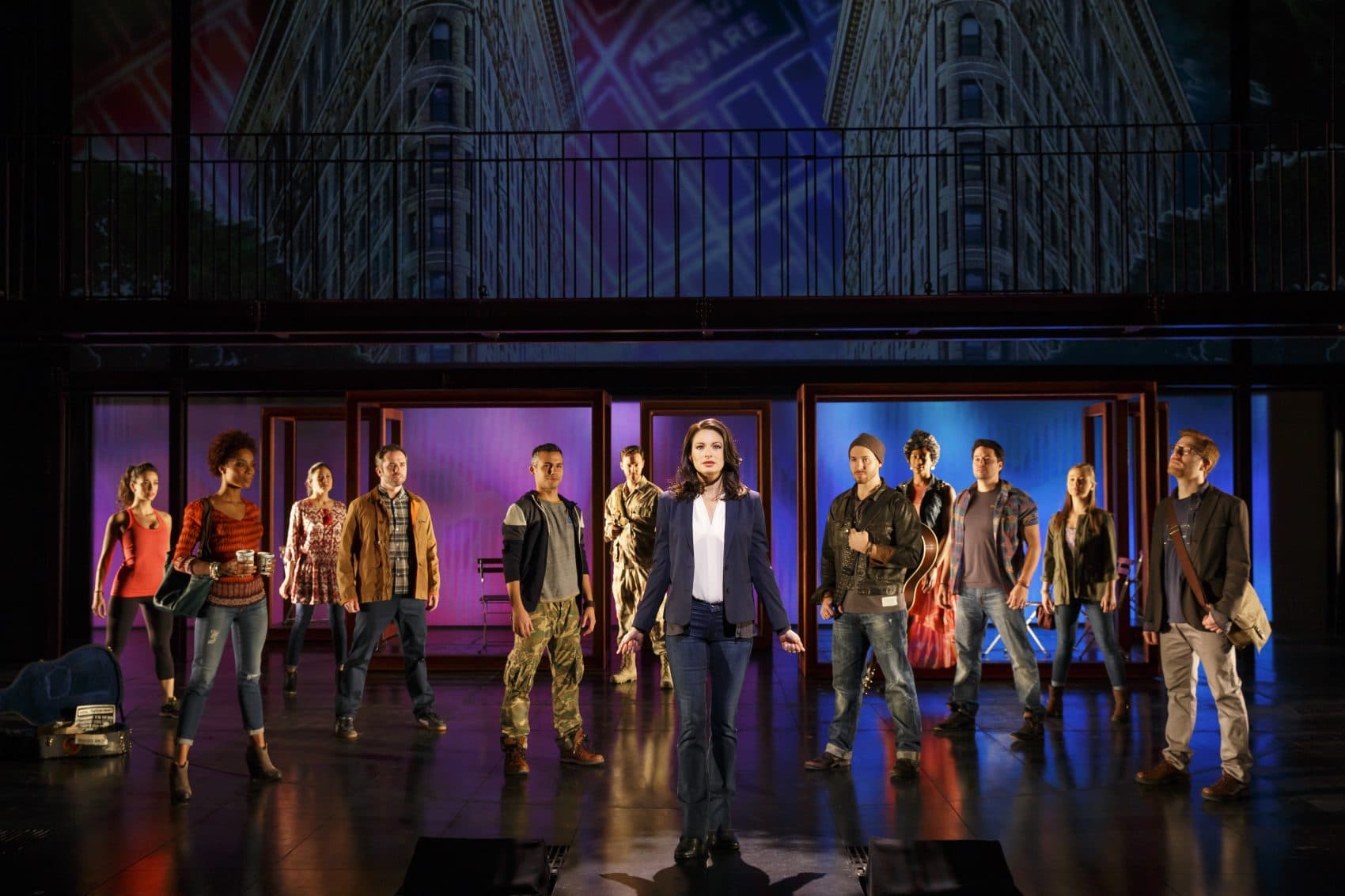 This article is more than 4 years old.
Who hasn't indulged in the dorm room philosophy of wondering how one's life might have gone differently — if one choice was reversed, or a chance occurrence did or did not happen?
For instance, what if you wrote a musical on the subject, and its dual plotlines were each compelling on their own terms rather than dependent on a unifying conceit? What if that musical offered fresh insights about the pressures and compromises attached to loving and working in the city?
Then it would be something different from "If/Then," the Broadway hit whose national tour lands (courtesy of Broadway in Boston) at Boston Opera House through July 17. That's not to say it's not a charming show, fluidly realized — it is those things, even if the whole business is a bit too enamored with its own cleverness.
But the show employs its central concept — dramatizing two distinct timelines involving the same characters, to tease out the consequences of a missed (or not missed) phone call and the spurned (or not spurned) overtures of a handsome stranger walking by in the park — in service of some rather familiar-feeling storytelling.
Jackie Burns is quite good as the heroine, who is known as Beth in one timeline and Liz in the other. Burns, who was a standby on Broadway for role-originator Idina Menzel and went on for the star several times, makes the most of a few octave-climbing vocal showcases. She's also called on to be funny, mainly by giving the audience a chance to knowingly nod at the ascension of Brooklyn or to sneer cheerfully at un-hip places like Nebraska and Applebee's. Burns is able to pull it off without looking like she's doing Tina Fey.
Anthony Rapp is another veteran from the New York cast, playing Lucas, a self-described housing activist whose hipper-than-thou shtik feels rooted in genuine social concern. Matthew Hydzik, who played Tony on Broadway in the 2009 revival of "West Side Story," is Josh, the doctor in an Army uniform who represents the biggest variable in Liz/Beth's decision tree (but does little other than stand around looking handsome and believing in love… not that there's anything wrong with that.) Tamyra Gray is good as the requisite sassy friend.
Michael Greif's direction is clear-eyed and purposeful, and the cast — which is top-heavy with excellent singers — executes the show slickly. The jokes in Brian Yorkey's book display social awareness. Though Tom Kitt's music is short on hummable tunes here, he and Yorkey show a very deft hand for exposition. This is a complicated story, and the fact that I even had most of it pretty well straight in my head is a testament to the show's craftsmanship.
The story takes place in a version of New York City that is familiar only from other big-dreamer-in-the-city type entertainments. It's a place where women urge their friends to look for love on the subway and there are meet-cutes aplenty. (And, of course, dream jobs are practically jumping out of cabs on every corner.) For all its au courant references (and there are many) and video projections of scene-setting collages, the show's vision of the city is unabashedly romantic. Which is fine; that's where it lives.
The stakes, though, are too familiar. Liz/Beth's dual lives boil down to the one where she has a great job (and an abortion) and the one where she has a husband and kids. There's not one but two will-they-or-won't-they subplots. And the answer to any challenge, always, is to just believe in yourself. (The song titles — "It's A Sign," "No More Wasted Time," "Love While You Can, "Always Starting Over" — read like chapter headings in a self-help book.)
But even if we sense the beats of her story before they happen, Liz/Beth is still a strong woman with strong female friends, who get together and talk about much more than men. This is to be appreciated. Gay and bisexual characters and interracial relationships are all active elements of the heroine's social milieu and taken as a given, without need for elaboration or admiration. Much of the plot deals with gentrification and efforts to make New York City an affordable place to live. Military service in a war zone, too, factors in, presented not as unusual but as part of the fabric of life today.
So even if it's a glib and somewhat nondescript musical, it's of its time and aware of its own social moment. That is a great starting point for any show. If nothing else, "If/Then" may not be essential, but it's not irrelevant either.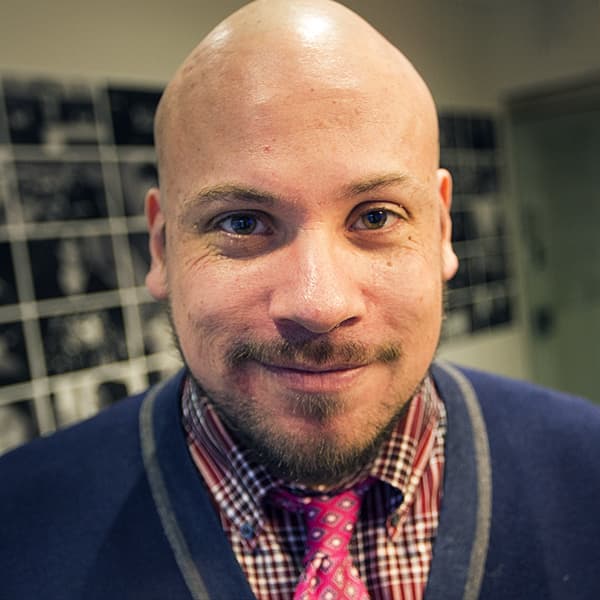 Jeremy D. Goodwin Contributor, The ARTery
Jeremy D. Goodwin was a writer and critic for WBUR's The ARTery.