Local Filmmaker Wages Controversial Crusade Against 'Trophy Homes' On Martha's Vineyard
08:15
Play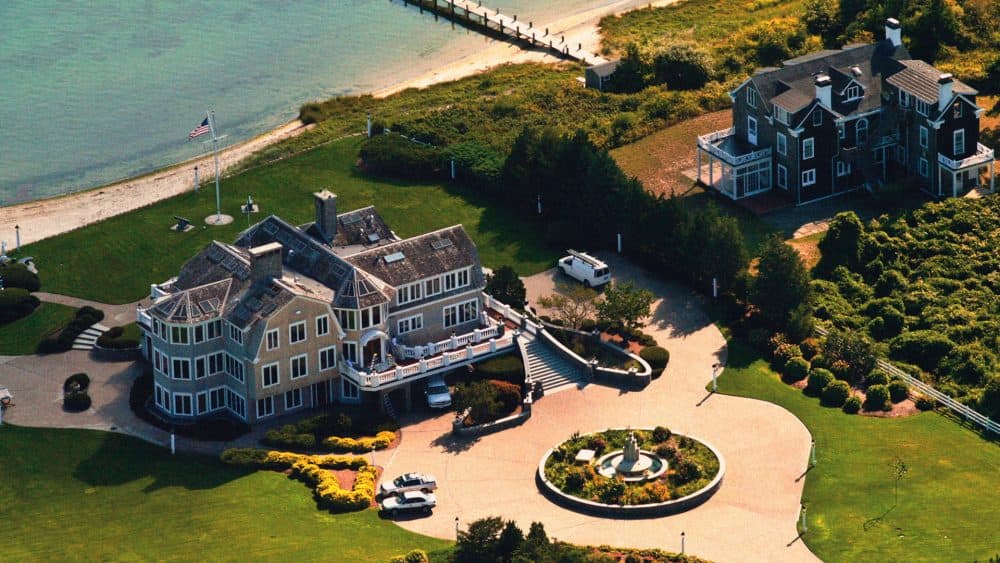 This article is more than 4 years old.
On a small island like Martha's Vineyard the political is always personal, especially when it's local. A new documentary about one filmmaker's crusade campaign against sprawling "trophy homes" is sparking tensions — and has been even before anyone saw it.
We went to Chilmark for the film's Vineyard premiere to find out why it's hitting so close to home.
Longtime Vineyard resident Thomas Bena spent more than 12 years making his first documentary "One Big Home." It opens with him driving up a wooded road to a vast, secluded construction site in pastoral Chilmark. Then he sneaks around, camera in hand, describing the compound that surrounds him.
"Kind of a round house. Some kind of garage. It's like a 15-foot basement! This is crazy," he exclaims in hushed tones.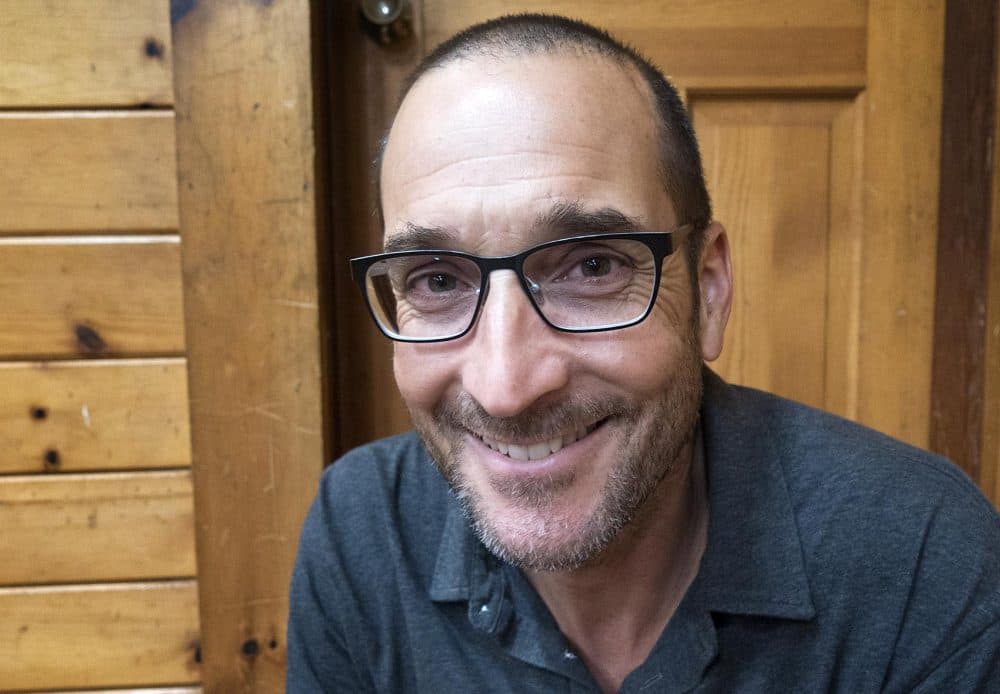 But soon Bena's confronted by a long-haired guy in a sedan who threatens to notify the home owners.
"Man, you live around here?" he asks Bena suspiciously.
Bena says, "Yeah, very close."
The guy follows with "and you're taking pictures of people's property at 7 o'clock in the morning? ... Is there a reason?"
Bena chooses not to reveal that he's making a documentary about the rampant rise of 10, 15, and 20,000-square-foot mega-houses in Chilmark that can look more like resorts than homes. Bena settled on the Vineyard as a pony-tailed carpenter in the 1990s. He fell in love with the island's underdeveloped charm. After working as a builder for six years, he founded the Martha's Vineyard Film Festival, which he still runs.
We talked to him about why he made the movie just hours before its premiere on the island.
"There's no McDonald's here, there are no 7-Elevens, there are no strip malls. There's no stop light — there's a roundabout," Bena explains, continuing, "and it just seems the pattern is: A place gets discovered, people want to vacation there and they come in and they build, and in the short term everyone's happy for the income, but in the long term they get pushed out."
That threat of over-development drove Bena to make a movie. In it, he paints a picture of the island's low-key, hard-working spirit, natural beauty, counter-cultural legacy and old-fashioned community fun. We see nude beaches and TV news clips from the 1970s. In one scene, the on-air host David Brinkley reports, "Martha's Vineyard, a beautiful island in Massachusetts, is angry, not to say bitter, at how the state is treating it. And so there are dark mutterings about seceding and becoming a separate state, or possibly even a separate country."
Swooping aerial shots, startling time-lapse imagery and stats make his case for how the Vineyard's open spaces and sandy beaches could get swallowed up, like they've been in the Hamptons or Miami. Bena interviews everyone from farmers and town officials, to immigrant workers and Wampanoag tribe members, to year-round and seasonal residents — including now-deceased "60 Minutes" correspondent Mike Wallace, who challenged Bena's agenda.
In that scene, Wallace and Bena are sitting on the newsman's modest but well-appointed porch. Wallace lets out a big sigh and says, "Look, conspicuous consumption satisfies some people. They've worked hard … it's a free country. Why does it offend you?" Bena responds by describing how the electric meters spin for homes that are empty eight months of the year.
"I'm not a saint," Bena says when discussing the same topic in a later scene. "But this feels like — it's a judgment — like the values are wrong."
Bena didn't set out to get so personal, but that's what happened. His film is part of a genre known as personal documentary, where the makers are characters who question others, and themselves.
"The arc is pretty clearly angry, young man to family man and community-minded man, and that's interwoven into the story," Bena told us, "and I think it makes for a more watchable film. Because I grapple with all of the issues that I'm interviewing contractors and home owners and architects about."
Vineyard architect Peter Breese acknowledges his role in the film is defender of "large homes" and told us the experience has him thinking.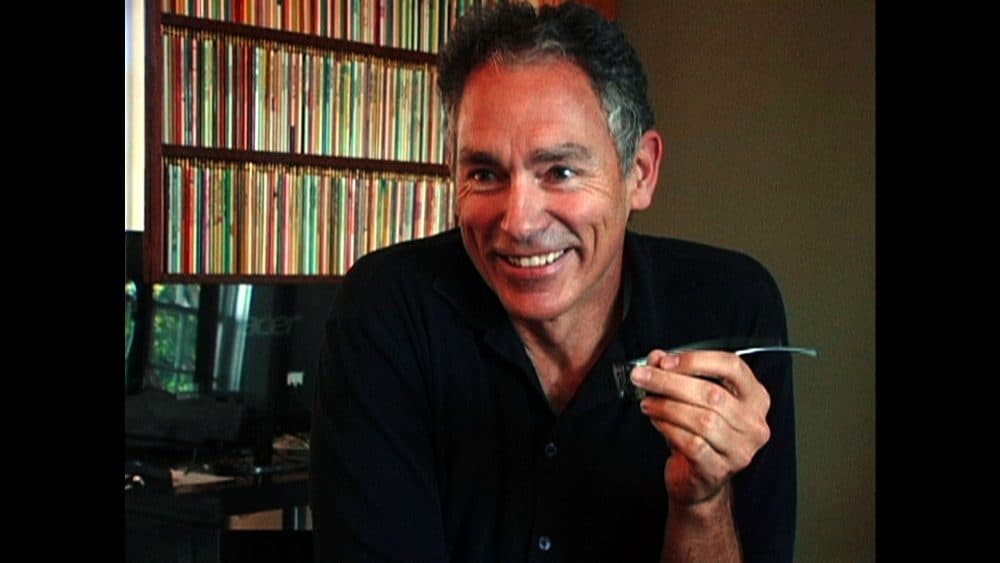 "You know Tom is a convincing guy, and he's got a good argument," Breese mused. "It never dawned on me to tell somebody who wanted to do a large house that, uh, you know, 'I don't think it's culturally appropriate in this town to do that,' you know?"
But — as with so many personal documentaries — Bena's narrative takes an ironic turn. He and his pregnant partner decide it's time to buy a bigger house with her inheritance. Then they tear down an aging structure in order to build a new one.
Bena recalls his moral dilemma: "I was very torn with, 'Is this right action? Do I need a 2,300 square foot house?' " he asks aloud, as he does in the film some eight years prior. "And when you add the lofts it's 2,900 square feet — that's a big house. That's twice the size of the house I was raised in. It was great conflict that wasn't manufactured for the film."
In the film, Bena admits he felt like a sellout. He decided to put his camera down to focus on his family, not knowing if he'd finish.
But a few years later another new, gargantuan home reignited Bena's motivation. He began lobbying to create a bylaw to limit home size in Chilmark to 3,500 square feet, and filmed tense planning meetings and ultimately the town vote. The motion carried.
In the end Bena finished his movie, with help from dozens of people, including a "philosophical advisor." But even before "One Big Home's" island debut, the filmmaker raised the ire of some locals. Critics called him a hypocrite in part because the Martha's Vineyard Film Festival was going to purchase 12 acres of rural land in nearby West Tisbury to build a film center.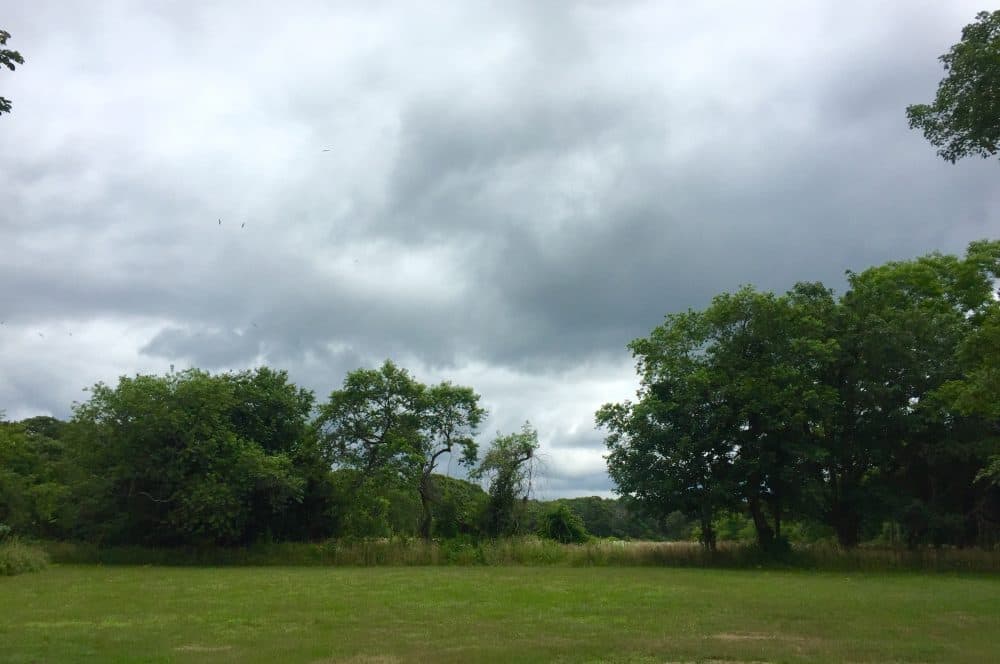 Hundreds of comments — many anonymous and directed at Bena — were posted online to local newspapers in response to the festival's proposed land purchase. West Tisbury selectmen sent a letter to the festival's board advising against the land's development. Bena even received his first piece of hate mail, which he holds up for us to see.
"Anyone who calls me a hypocrite really hasn't seen the film, because that's the point of the film — the community should speak, and they have, and we're listening," Bena says.
Proponents of the land purchase also posted public comments. Either way, now the organization is not going to build the film center on that location.
With all of the controversy leading up to the island premiere, Bena told us he wasn't sure what to expect from the sold out crowd at the Chilmark Community Center for the documentary's premiere.
"I hope you guys will ask us hard questions tonight, and I hope that we'll treat each other with respect because we're dealing with a prickly issue around land use in our community that we all love so much," he said to the crowd before the lights dim.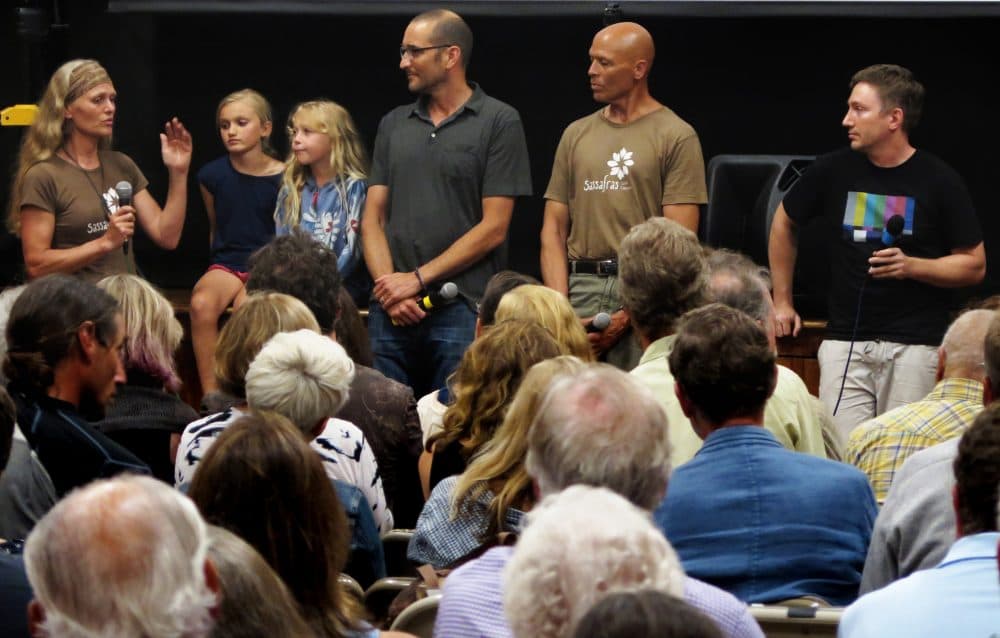 Everyone we speak to after the screening makes positive comments about the film. Carol Gannon Salguero of West Tisbury predicted, "I think it probably will provoke a lot of discussion in the community, and there's certainly a great deal concern about mega-houses."
We had to track down foundation contractor David Knauf early the next morning at a massive residential job site in Chilmark. He was slated to appear on a panel after the screening but told us he was "the last one in and the first one out."
"That movie pissed me off," he said while squinting in the bright sunlight reflecting off the salty, blue water this huge piece of land overlooks. He said if you have enough money you can build whatever you want here.
"[Bena] filmed me about 10 years ago — doing a house kinda like this — and I told him it's very fortunate that we're here building these places. And granted maybe sometimes they're, like this one, a little crazy," he said. "But everybody's independent, and if you have the money to do it then go for it. That was my opinion in the whole thing and he left that out in that movie."
Knauf appears briefly in the film. Here's part of what he said:
"Well I'm torn because it's my business. I make money at it, I make good money at it, but boy, it's getting a little out of hand. Maybe I shouldn't be doing this. What's right or wrong?"
What's left in or out is the nature of documentary filmmaking — personal or not. Knauf says he's eventually moving to Idaho. Then, as he walked towards some heavy equipment, he told us it was time for him to get to work.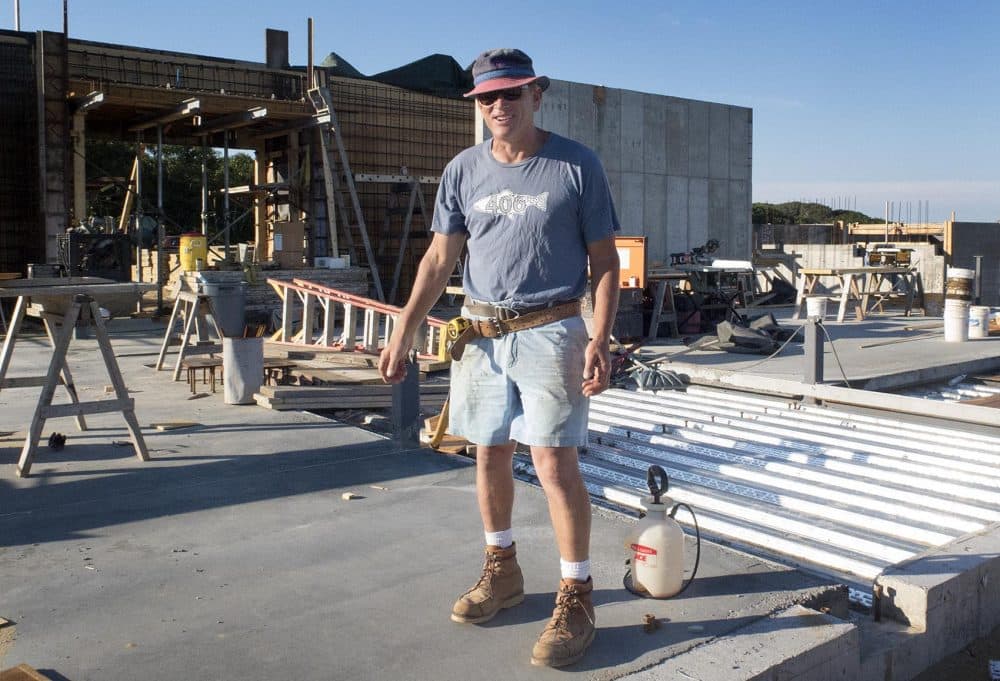 In his film festival office, first-time documentarian Bena told us he loves the people here — even the "prickly pears," as he calls them.
"And so I did make enemies, I did lose friends, and I made new friends," he said. "It's been a very big learning process for me to be OK with people really not liking what I'm doing."
Thomas Bena is not the first personal documentarian to discover that. And he won't be the last. He hopes for more discussions, and some hard questions, at upcoming screenings at the Woods Hole Film Festival (on Monday, Aug. 1 at 5 p.m.) and in Chilmark as part of the Martha's Vineyard Film Festival's summer series (on Monday, Aug. 8 at 8 p.m.).
This segment aired on July 14, 2016.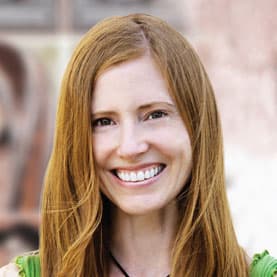 Andrea Shea Senior Arts Reporter
Andrea Shea is WBUR's arts reporter.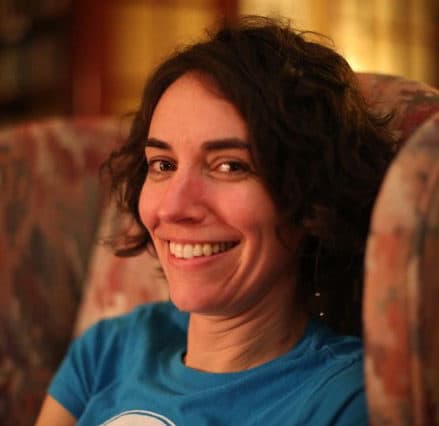 Erin Trahan Film Writer
Erin Trahan writes about film for The ARTery.