From Brookline To Brooklyn, Eli 'Paperboy' Reed Finds His Way Home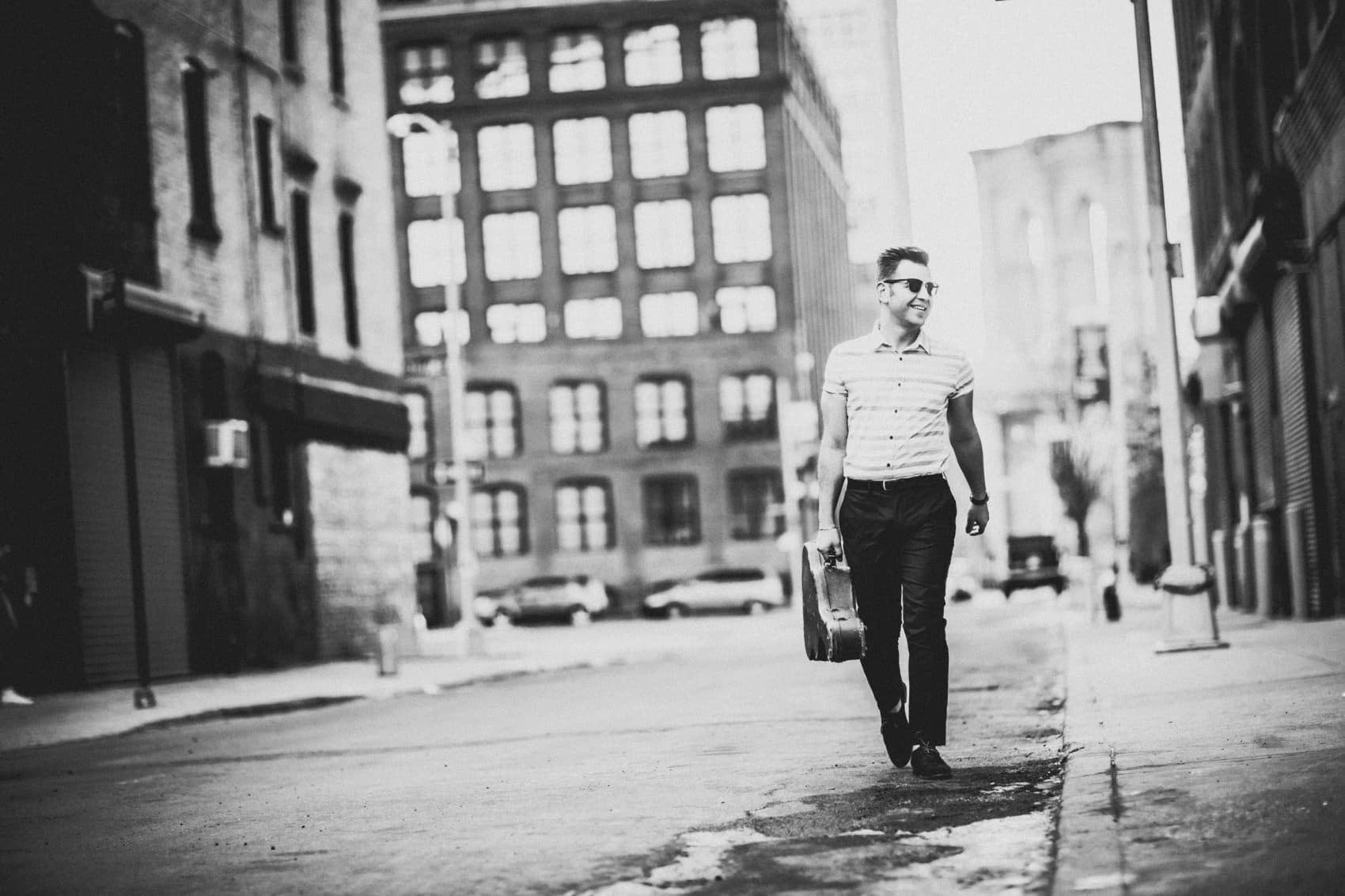 This article is more than 4 years old.
It can be tough, at first listen, to know what to make of Eli "Paperboy" Reed. The Brooklyn-based singer, who grew up in Brookline, Massachusetts, has recently become the beneficiary of an outpouring of critical praise for his new album "My Way Home" — his first record to draw explicitly on gospel music. But Reed, who was raised reform Jewish with the given name Husock, does not identify as a Christian. So where did this gospel fervor come from, and why now?
"That's a question I can't answer," says Reed, who headlines Best Fest in Boston on July 19. "It's just what happened."
Reed wrote and recorded "My Way Home" last spring, less than a year after he had been dropped by Warner Bros. Records. At the time he was teaching gospel quartet music to high school boys at the Harlem nonprofit Gospel for Teens. After the record deal fell through, the teaching gig was Reed's only musical outlet — and a volunteer one at that. Perhaps unconsciously, soaring gospel inflection began to seep into his own writing.
"My Way Home" is not a gospel record per se. Reed's voice, a powerful rasp, is further roughened by distortion's sandpapery filter. The album eschews elaborate choral arrangements, relying instead on a tightly-wound ensemble of drums, keys, guitar and a trio of male backup singers. But Reed writes in the language of faith, adopting a hopeful posture with his feet planted firmly in the muck of daily hardship. "I might hit roadblocks on my way/ I might stumble and I might fall," he sings on "Movin'," "But I got what it takes to make it all through/ And I can conquer them all."
"There used to be a genre that you would hear about called 'inspirational,'" Reed says. "And inspirational music is not necessarily gospel, but it is also not explicitly romantic, like rhythm and blues or soul music always is. So it opens you up to a variety of topics. And I'm not singing about Christian life, or whatever — I don't pretend to be a Christian. I just wanted to sing about something that was different than your average 'baby, baby, baby' stuff that you hear in every other soul record."
In fact, Reed's first forays in to singing and songwriting were rooted in a youthful obsession with soul, blues and R&B. His father — Howard Husock, who wrote for the Boston Phoenix before becoming the vice president of policy at the Manhattan Institute, a conservative think tank — taught him how to strum a 12-bar blues and introduced him to many of the great soul, gospel, blues and country singers. In high school Reed played in the jazz band. Though, by his own account, he was a "terrible" saxophone player, he spent countless hours holed up in the school music room, listening to Howlin' Wolf and Ornette Coleman. His fervent rendition of Sam Cooke's "A Change Is Gonna Come" at a high school Martin Luther King, Jr. Day assembly solidified his image as a performer, a man most at home onstage.
Reed's first attempts at songwriting riffed on soul music more than anything else. "I didn't think that I was a credible blues singer, for obvious reasons — being 15 and living in Brookline, Massachusetts," he says. "Soul music to me was kind of the nexus of all the things I liked, whether it was blues or R&B and jazz and gospel music and country. But it was also pop music. There were no preconceptions like there are with blues."
At 18, freshly graduated and eager to strike out on his own, Reed moved to Clarksdale, Mississippi, where he fell in with the juke joint crowd and earned the nickname "Paperboy" for the Newsies-style cap he wore. In Clarksdale, he learned how to hold a crowd captive, and to let rip the Southern soul classics with ease. He struck up a friendship with the blues drummer Sam Carr of the Jelly Roll Kings. On the weekends, the teenage Reed would trek to Carr's house in Lula, Mississippi so that the two would indulge their love of the older styles of music that were rarely heard in the bars downtown.
After a year in Clarksdale, Reed moved to Chicago for college. He quit a year later to return to Boston and pursue music, but not before cutting his teeth as the music minister for an African-American church on the south side of Chicago. In Boston, he put out an album of original soul-pop on the Somerville label Q Division. Around that time he also joined the Silver Leaf Gospel Singers, the most venerable gospel group in the area.
"I've spent a lot of time playing music in juke joints and in black churches in Boston and in other parts of the country, and I've felt that they are some of the most — both of those places — are some of the most welcoming and open places that I've ever played or been active in in my life," Reed says. "When I start to sing in church, people accept me at face value. There's not a lot of hemming and hawing about authenticity. Whereas I think that might not be the case if I was singing in a club."
For Reed, the appeal of gospel has as as much to do with its musical attributes as its spiritual ones. "I think it's very important that gospel music is recognized as kind of a foundational element of the American musical canon," he says. "I think a lot of the time, because of the religious nature of the lyrics, it gets the short shrift." Yet the language of religion is deeply embedded in Reed's lyricism. Sometimes, his words approach the Biblical fervor of a sermon. "I'd rather be alone in this world of sin," he declares on the ballad "I'd Rather Be Alone," "than surround myself with sinners that won't be saved."
But Reed says the song works with a secular interpretation, too. "'I'd rather be alone in this world of sin' --sometimes you have to shut people out and shut out bad influence and go your own way and walk down your own path," he says. "I think a lot of the songs run through the same lyrical construct and the same vein of going your own way, pursuing your own path and finding your way in the world. And I'm happy with the universality of the sentiments, I think that's important. And if people who have faith in God want to take these songs as a testament to their faith, that's fine too."
After all, it's not as though Reed was thinking too analytically about the content of his songs when he wrote them — the material on "My Way Home" was penned quickly, from the gut. It was recorded, to tape, in just four days in a friend's studio in Brooklyn. In the past, "I would spend more time thinking about the pop constructs of things," Reed says. "Whereas in this particular situation, I just didn't think about that at all."
Though it may be tempting to take a lesson from such an experience — maybe it's better to be less precious with the creative process, to sing from the heart rather than the brain — Reed says all that matters is that you communicate. That's what he learned to do in the juke joints in Clarksdale. "I had to learn how to really keep the crowd and keep people interested beyond the fact that I was kind of a novelty. After the novelty wore off, did they still want to hear me sing?" Reed remembers. "And that's been a part of my career in general. Obviously there's a novelty effect for somebody like me singing the way that I do and performing the way that I do. But after the novelty wears off, do you still want to hear what I have to say?"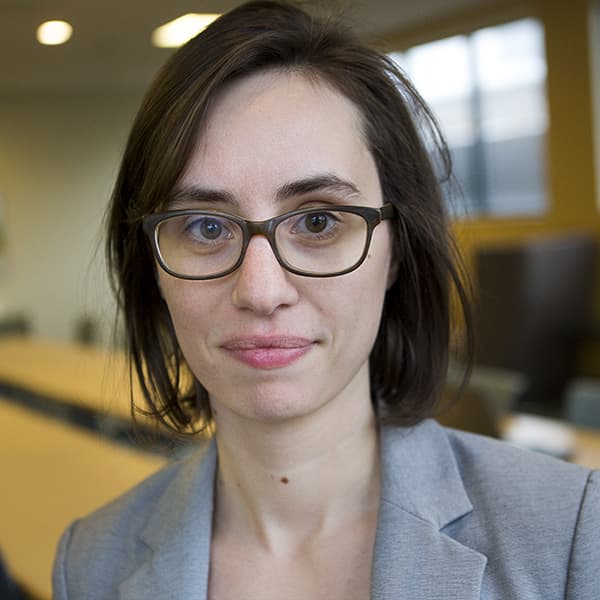 Amelia Mason Arts And Culture Reporter
Amelia Mason is an arts and culture reporter and critic for The ARTery, WBUR's arts and culture team. She covers everything from fine art to television to the inner workings of the Boston music scene.