Singer-Songwriter Tanya Donelly Does The Unexpected: She Releases A Triple CD And Brings Back Belly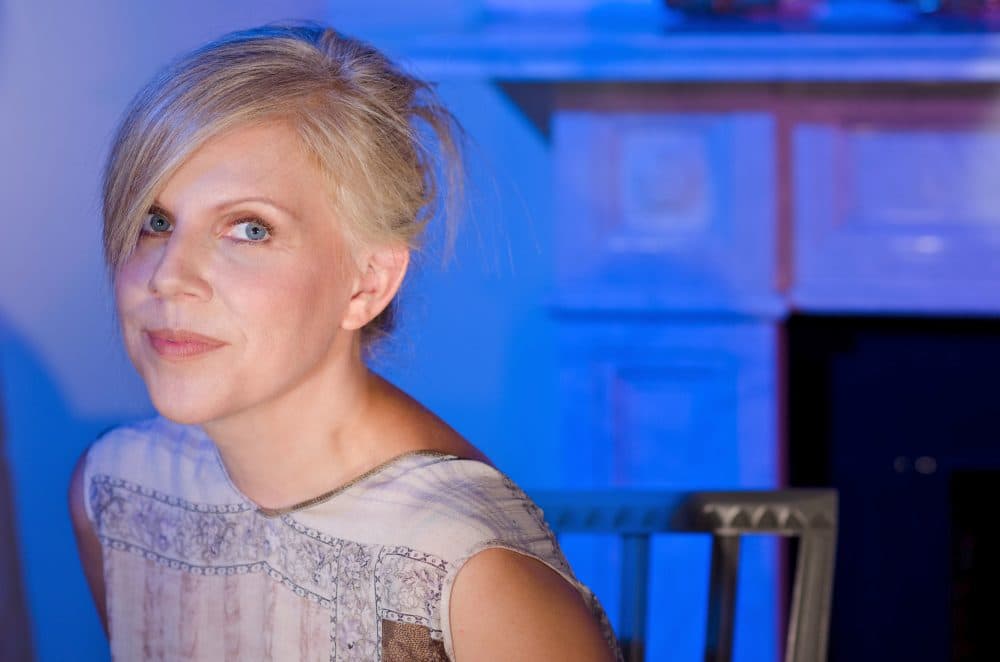 This article is more than 4 years old.
Tanya Donelly has done just about the strangest thing you could do in the music business: This past May, the Arlington-based singer-songwriter-guitarist released a 31-song triple CD called "Swan Song Series." (On Sept. 2, it will come out as a three-disc vinyl package.)
Why?
"Because it's so very rude!," Donelly exclaims, with a laugh, on the phone from her Arlington home. "I have no manners!" Translation (perhaps): Not a whole lot of people are buying CDs — singles, doubles or triples — these days, and this is probably not a money-making maneuver, but what the hell.
The second-strangest thing she's done is re-form her rock band, Belly, which existed from 1991 to 1996 in the post-grunge era. A shooting star of a band, Belly was on the cover of "Rolling Stone" in 1995, but soon gone.
"I won't get into the details of our split," Donelly says, "because it's private stuff and would be disappointingly dull in comparison to other break-up stories, but our reasons for parting were separate from our sophomoric slump."
Belly formed after Donelly left Throwing Muses, the band she co-led for 10 years with step-sister Kristin Hersh. She also briefly co-led the Breeders with ex-Pixies bassist Kim Deal.
Donelly and Hersh came to underground rock fame as teenagers, recording for the hip English label 4 AD and playing the Rat punk club in Kenmore Square while still teenagers. She remains "very tight" with Hersh. (The two were childhood friends growing up in Newport, R.I.,  and that's how Donelly's father and Hersh's mother met. They married when Donelly and Hersh were 16 but later divorced.)
Looking back on the jagged, elliptical art-rocking Throwing Muses, Donelly says, "Writing with Kristin, she was my musical midwife, and that's where my sensibilities were really honed. And my taste, not just playing but listening. Her music is not complicated for me, because I learned how to weave in and out with her, and I think learning how to play guitar and write with her taught me how to respect someone else's space in music and in a band. It gave me respect for lyrical importance and how to play accordingly." (Donelly has rejoined Hersh in Throwing Muses at various points throughout the years.)
The re-formation of Belly does not signal the relaunch of a massive assault on the world. Belly is playing a handful of UK gigs in July, followed by two dates in Boston, at Royale on Aug. 9 and 12, another two in New York (Aug. 10 and 11) and nine more across the country.
But let's go back to the CD package. Aside from the "rudeness" of unleashing such a massive hard-copy product on the public, Donelly says she had released most of the music digitally, in four or five song clumps, on Bandcamp, starting three years ago.
Digital, though, is not tactile, and Donelly says, "The main thing is I decided I did want to have something that I could hold. Actually, the embarrassing start to that was I thought, 'I'm just going to make two of them for my kids.' And I started to think I'd love to have the artwork, because I love Sue McNally's work, and I think I'd love to have that handily connected to these songs in a much more permanent way. Then I called American Laundromat — my friend Joe [Spadaro] runs it — and said, 'What do you think about doing this?' and he said, 'Well, we'd need bonus songs …' and I started doing that."
Donelly co-wrote seven new songs, including one with longtime friend, English psychedelic eccentric Robyn Hitchcock, and another with author Rick Moody. When she contacted Hitchcock about it, he asked the nature of the project. Donelly told him the name – "Swan Song Series" – and its intent: This was the end of an era, her saying "I'm not going to release under my own name again."
"That was the gist of it," she says. "He said, 'I want to write an actual swan song,' so he sent me the lyrics to 'Mr. Swan' with the lyrics fully formed. Every single word is as he wrote it. I wrote the melody. It just came to me in this Robyn-ish voice. I heard his voice as I was writing the melody."
Donelly feels a tinge of guilt about putting this series out under her own name. She collaborated on each song, working with Belly, Damon and Naomi, her husband (Juliana Hatfield 3's Dean Fisher), Magnetic Fields' Claudia Gonson, John Wesley Harding, and Buffalo Tom's Bill Janovitz, among others. She says any subsequent non-Belly music will also take a collaborative shape. (Donelly has two separate upcoming projects, one with singer-songwriter-guitarist-keyboardist Brian Sullivan and one with singer-songwriter-guitarist Marrisa Nadler, both of whom contribute to "Swan Song.")
"I don't think there's any consistency really," Donelly says about the music on "Swan Song Series," which was done over three years, "other than my voice. Otherwise, it's pretty all over the map, which is what I wanted. It was initially throwing myself a retirement party and inviting a bunch of people to join me in that, which is why everything is co-written."
While there is some out-and-out rock 'n' roll, "Swan Song Series" is by and large a quiet-ish, melancholic affair, maybe even chamber pop. "Yeah, I think there's a mix [of styles], but there's a lot of that," Donelly says. "It's sort of what I enjoy writing now. I like not 'quieter' shows, but more engaged. It's nice to be in a room with people, and I like that there is a relationship in that exchange. Which is not to say that it doesn't feel like that with a big rock band — because it does — but it's a different kind of energy."
That's what she, bassist Gail Greenwood, guitarist Thomas Gorman and his brother, drummer Chris Gorman will be shooting for this summer. There will be nothing from any of her other bands or her solo albums — she has four besides the current collection of songs — just tunes plucked from the Belly catalog, which includes various B-sides, and a handful of new tunes. There are two "absolutely ready to go, one more likely."
Belly recorded two albums, "Star" and "King," with "Feed the Tree," the single from "Star," making the biggest splash in the alt-rock pond. When Belly broke up, Donelly says, "We were of course disappointed when 'King' didn't sell as well as 'Star' or generate the excitement we'd hoped for. We were proud of that album, and the tour that followed was successful and very long — possibly too long.  And honestly, and I think I can speak for all members of Belly: We may have imploded sooner had we become bigger and busier."
Of the revamped Belly, Donelly says, "There is new Belly music written and demo-ed, but beyond that, we don't know what we're going to do with it right now. Originally we were going to release the demos one by one on our website every month, but now we're feeling a bit more possessive, and we might pay more attention to them and work them up a little more, do something more concrete with them. That's a very fluid discussion at the moment, and our plan changes weekly at practice."
One thing's for certain: "We all would like to road test the songs a little bit before we commit to a recording of them." Noting that previously recorded songs often take on better shape the more they're played live, Donelly says, "It's always on tour where you go, 'Oh, s---, I wish I'd done that.' "
Belly's label, 4AD, is reissuing "Star," on July 15, with updated artwork from Chris Gorman and package design by Chris Bigg. It will be released as two LPs on white marbled vinyl along with a CD of the album.
So, what's the market for a band that hit its peak two decades ago, a band that was emblematic of the MTV/"120 Minutes" era, a band essentially buried in the alt-rock history book?
"I'm going to guess people my age or down a decade below," says Donelly, who's 49. She laughs. "People who have things to do the next day, let me put it that way."
When the band was new and going strong, she adds, Belly had fans her age and then, well, kids. One time, she was shopping at the gone-but-dearly-missed Tower Records on the corner of Newbury Street and Massachusetts Avenue, and a boy came up to her, eyes agog at beholding a genuine rock star in the record shop. After he gushed, Donelly told him, "'I could be your mom!' and he said 'I wish!' Yeah, I guess I feel like a rock star."
Of course, Donelly adds, if she had been able to transcend realty and really become his mom, "He'd be rolling his eyes and slamming doors."
When bands reunite after a long time, there's always a question of nostalgia, something not often valued in the fast-moving stream of the modern rock world.
"I think nostalgia will come into play with the people watching us," Donelly says. "It hasn't felt like that to us. It feels slightly new, to be honest, in kind of a fun way. But I think probably every band that's doing this now feels the same way. I'm definitely not going to deny anybody else their nostalgia or feel even vaguely resentful about it."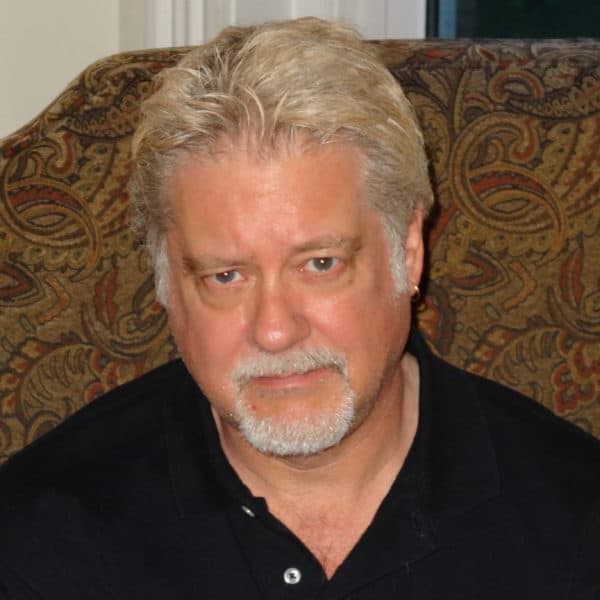 Jim Sullivan Music Writer
Jim Sullivan writes about rock 'n' roll and other music for The ARTery.