Bridge Repertory Performs An Unusually Graceful 'Dog Paddle'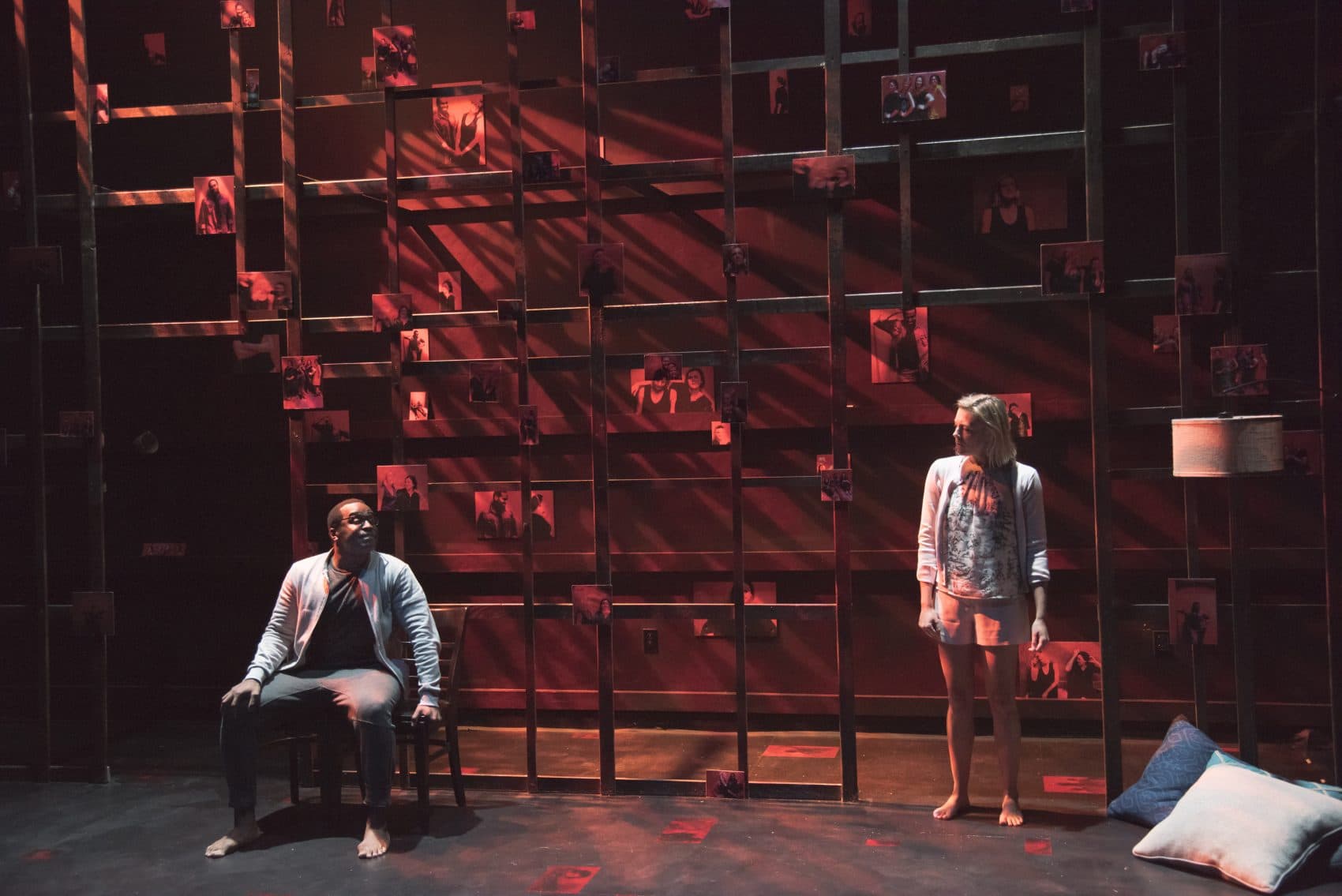 This article is more than 4 years old.
CAMBRIDGE, Mass. — The Swiss dramatist Reto Finger precedes his play "Dog Paddle" with an epigraph from Herman Melville: "Nothing so aggravates an earnest person as passive resistance." Well, I'm not sure Charlotte, the play's main female character, is an earnest person. But Robert, the boyfriend she is shedding after seven years, could write "The Art of the Deal" when it comes to the business of passive resistance. He takes up residence in her basement and proves harder to get rid of than mold.
Doesn't sound like the stuff of poetry, does it? Yet "Dog Paddle (or, struggling inelegantly against drowning)," seen here in its U.S. premiere by Bridge Repertory Theater (at Central Square Theater through Aug. 20), proves a strange, spare mix of very dark rom-com and lyrically expressed metaphor for the ennui of living. Hey, when's the last time you experienced a contemporary play about cheating 30-somethings that involved choral recitation?
Clocking in at just under an hour, "Dog Paddle" (in a translation from German by Lily Sykes) is short on motivation and detail, long on longing and careless behavior. It is unclear why Charlotte is done with Robert — except that she is restless and has "to change something." Robert, for his part, denies that she can be unhappy since he has evidence to the contrary, in the form of photos from their recent trip to the south of France with mutual friend Ingrid. (In Larry Sousa's effective scenic design, these photos, rather than being pasted into an album, dot the grid that serves as a divider between Charlotte's digs and Robert's ever-presence in the basement.)
In Guy Ben-Aharon's staging for the intimate Studio Theater at Central Square Theater, not just Robert but all of us are voyeurs to some pretty callous goings on. Ingrid seems to lurk just outside the picture as Charlotte takes up with Victor, a porn-film critic (!) who, despite a priapic preoccupation with his profession, finds it impossible to perform with Robert singing "Country Roads" in the kitchen (where the rejected boyfriend at first has privileges).
Victor gives way to Johann, whose idea of true love is a suicide pact (so much longer-lasting than mere marriage). And always there is the hovering Ingrid, who seems as eager to snatch up Charlotte's man scraps as to catch a bridal bouquet. At one point, conversing with Robert through the basement door, she opines: "We should stick together/ We are the leftovers."
As for Robert himself, he seems to pine less for Charlotte than for oblivion. As he refuses to leave the basement, instead dragging in dried fruit, 400 liters of water and a chemical toilet, his mind remains fixed on an old dog that died by their campfire on that trip to France. "In his eyes I could see fire," Robert recalls. "Over the damp fungus/ Of his snout/ It was burning./ He crept closer and closer,/ Relieved,/ That it was over/ That the waiting has an end."
Director Ben-Aharon has made it his mission to bring us contemporary scripts from other nations. It started with Israeli Stage, which the Israeli-born Emerson grad founded and which has produced satisfying productions of provocative works by Israeli dramatists including Gilad Evron ("Ulysses on Bottles") and Anat Gov ("Oh God").
Since then, Ben-Aharon has become something of a franchiser, adding German Stage (in connection with the Goethe-Institut Boston), Austrian Stage (for the Austrian Cultural Forum New York), French Stage (for the French Cultural Center/Consulate General of France) and Swiss Stage (for swissnex Boston) to his stable.
With this Bridge Rep production of "Dog Paddle" (also supported by the Swiss Society of Boston), the director seems to say, "Hey, Swiss drama doesn't stop with Dürrenmatt!" Indeed, this over-whittled 21st-century drama (the author was born in 1972), albeit perversely funny, proves both heightened and disturbing stuff. (David Reiffel's jazzy sound design adds to the anxiety.)
For its part, the committed and sharp Bridge Rep folds the brief work into a deceptively casual, bare-bones staging that is coolly acted by Esme Allen as the alpha female Charlotte, Omar Robinson as the sinking Robert, Bridgette Hayes as the timidly desperate Ingrid, Ed Hoopman as the romantic yet rationalizing Johann and Jeremy Browne as the outclassed Victor. Maintaining the play's uneasy balance of rumpled reality and magisterial metaphor, each renders his or her character both empathetic and disaffectedly cruel. Which makes Finger's point with a light but artful hand.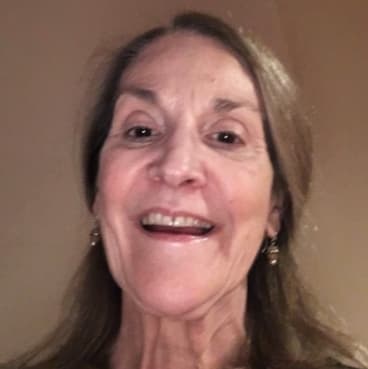 Carolyn Clay Theater Critic
Carolyn Clay, a theater critic for The ARTery, was for many years theater editor and chief drama critic for the Boston Phoenix.