Bodega Opens The Door Of Improv To Comedic Diversity In Boston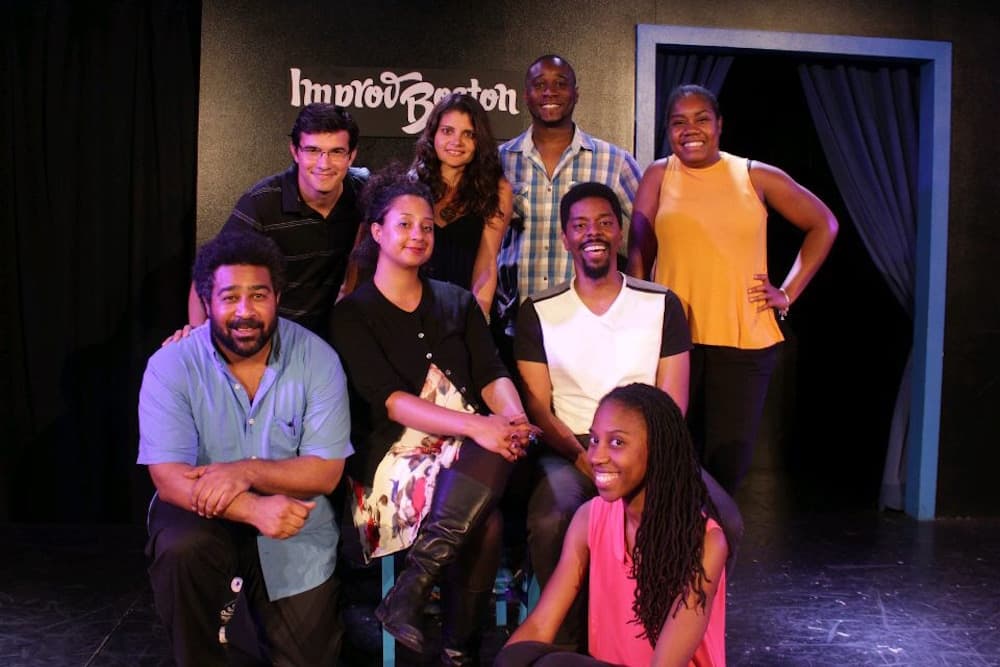 This article is more than 4 years old.
While there are any number of great female standups, as well as comedians of color, improvisational comedy has long been dominated by white men. As diversity in comedy is growing, groups are being formed to highlight and include other  voices.
Bodega is Boston's culturally diverse improv troupe, offering a new kind of comedy to audiences. "We're an improv comedy troupe made up of people of color," explained Rosena Cornet, one of the leaders of Bodega, which is gearing up for its Sunday show at ImprovBoston.
The group was founded five years ago by Will Luera who wanted to have people of color come together and perform improv. As the group evolved, Luera passed along leadership to Rosena Cornet and co-leader Shiyan Animashaun. "I knew it was so important to have an outlet to share your perspective," said Cornet. "It's not something you see typically. In the improv world, a typical improvisor is a white male. To even have females is a thing. It's such a cool opportunity to be ourselves."
"It's good to have a variety of inputs from other people," explained Animashaun, "We see the same kind of scenes with people of similar backgrounds, while funny, we include 'This is how someone from Lebanon or Nigeria or down South would take this.'"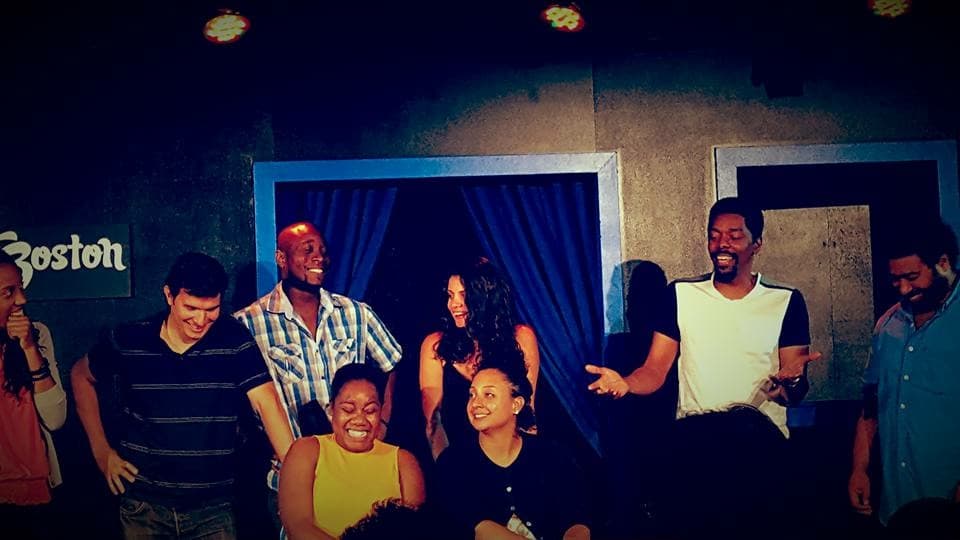 Representation in comedy is tricky business. There is a fine line between representing a culture comically and representing a culture stereotypically, something that both Cornet and Animashaun are aware of. "I've played a Haitian woman with an accent. If I put this out there, it's safe because I know someone on my team is going to support this because they understand where I'm coming from," explained Cornet.
"Exactly, because it's not a gimmick, or a stereotype or a subservient role," Animashaun added.
Bodega hosts its third monthly summer show Sunday. Part improv comedy, and part variety show, the performance brings together singers, musicians, spoken-word poets and sketch to celebrate diverse talent. "More than improv, our show is a cross-section of art from singing to stand up with artists you've probably never seen before," explained Animashaun about the performance.
The troupe has been invited to perform throughout New England in improv festivals. "We've been getting lots of opportunities to perform in the Boston improv world as well," explained Cornet, "We want to address diversity, and we want to reach out and ask how can we be a part of that."
Bodega uses "The Living Room" structure for part of the set. The "Living Room" opens the performance with a question from Bodega. With the audience's response, a sketch is created. "Based on audience response, we have a conversation about the topic that was chosen, and why it inspires us. The idea is that it will be filtered through our lense," explained Cornet. This open environment gives audiences the opportunity to interact with the performers, and be a part of the community that is inviting and welcoming for people to have fun.
Not only diverse in gender and color, Bodega includes a variety of other backgrounds. "We have so many talented people on our team," Animashaun explained, "We have people from many different backgrounds from education to law. We are able to get to really interesting discussions about our mission and vision with so many different voices."
"We're a team of very well educated people of color, people who have their Masters their MBA's and that plays into how we perform, and how we present the comedy in our voice. It's good, high, smart energy," agreed Cornet.
Bodega has a welcoming vibe, even for the unititiated. "If we get someone who has never seen improv before, this will be a fun cultural experience for them. We're able to share our cultural perspective in a fun way with people. If someone sees Bodega and other teams, they see that there's a uniqueness to our point of view and how we perform," explained Cornet.
Along with Cornet and Animashaun, Bodega includes Adrian Garcia, Jeraul Mackey, Joanna Galvin, Nency Salamoun, Quentin James, and Romain Hunte.
Bodega's next show is 7:30 p.m. Sunday at ImprovBoston. Click here for ticket information.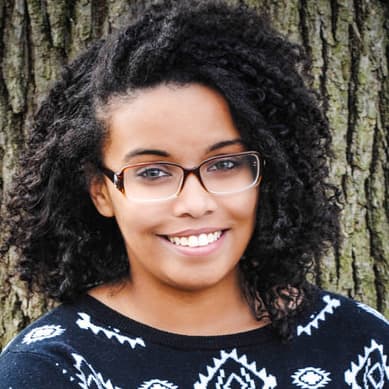 Phaedra Scott Community Arts Journalism Fellow
Phaedra Scott was The ARTery's Community Arts Journalism Fellow.