For Somerville Pysch-Rocker Doug Tuttle, The Devil's In The Details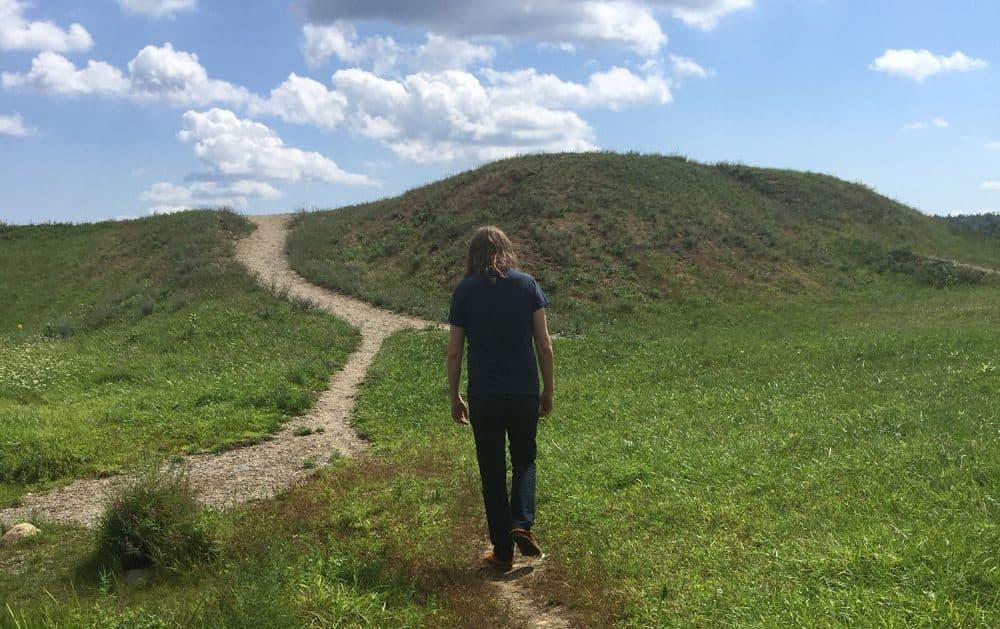 This article is more than 4 years old.
These days, practically every new band seems to take its cues from the psych and garage music of yore, especially the neo-psychedelia of the 1980s. Amid all the fuzz and distortion, Doug Tuttle stands out. While he trades in the same nostalgia-soaked sounds as many of his peers, Tuttle has a rare ability to cut to the chase. His songs are at once dreamy and, somehow, concise.
The Somerville resident and New Hampshire native released his second solo album, entitled "It Calls On Me," in February. Tuttle plays around in town a lot, and you can catch him on a shared bill headlined by the Californian psych-rocker Morgan Delt at the Middle East Upstairs in Cambridge on Friday, Sept. 23. In fact, live performance is the only context in which Tuttle plays with other humans anymore. Since the 2013 breakup of his psych outfit MMOSS, Tuttle's modus operandi has been to write and record everything, by himself, in his apartment.
"I think I like to work on things a lot more than a lot of people are able to or want to," Tuttle says. "It's hard to rope people in to be like, 'Hey, how about you find a way to work for yourself and we'll work 40 hours a week on writing music.' It's kind of a lot to ask of anyone."
For his own part, Tuttle makes a living building effects pedals and selling them online; the gig allows him to determine his own schedule and obsess over the tiniest minutiae of a song to his heart's content. "There can't be any moments where something loses my attention," he says of his writing and recording process. "And if there's one little thing, where, [for example], the tempo shifts in a way that I'm not happy with, I scrap the whole thing. So it takes a while." Tuttle estimates that he spends about 40 hours on each song, and that for every 10 he finishes, he jettisons 30 others.
The result is an album that grooves along at a mellow pace, awash in swimmy guitar textures and Tuttle's hazy vocals. Yet there is a pleasant economy to Tuttle's arrangements. He has a knack for elegant, meditative hooks that sound almost blasé in their ability to stick in the brain without seeming to try. The first song on "It Calls On Me," "A Place For You," ends with an abrupt decrescendo just as the song seems to be ramping up into an extended coda, as if to declare the album's rejection of meandering guitar jams, a popular indulgence of the genre.
Tuttle picked up guitar at the tender age of 6, though he says it took him another six years before he could "play anything well." He formed his first band at age 12. "It was an attempt to sound like some sort of rock music, I'm not really sure. The singer was a little bit older than me and he was really into Black Sabbath and Ozzy, so he sang with that kind of affect. But everyone else just kind of did whatever they wanted," Tuttle says. "It was the most fun I ever had in a band," even though "we never left my house."
As a teenager Tuttle fell in with the hardcore scene in his town, Rochester, New Hampshire, but it wasn't until he moved to the Boston area in 2000 that he found his true calling. He started hanging out at Allston basement shows and listening to softer, trippier music. MMOSS got together in 2006 and developed a small but respectable reputation.
Tuttle points to the '60s folk rock band The Byrds as probably his greatest influence, though he also professes a love for '70s soft rock, which he says is "just as spacey and moody as any '60s stuff." The one thing he is not trying to do is mimic the old music perfectly. "That's not my intent at all," he says. "I just happen to listen to a lot of older stuff."
As detail-oriented as Tuttle is, there are elements of songwriting that he would rather not labor over. "I hate writing lyrics. It's just a necessary evil," Tuttle says. "It's more about trying to create some sort of mood-feeling. And it doesn't have to be necessarily clear what it is." Most of the lyrics on "It Calls On Me" glide by unnoticed, but every once in a while something floats to the surface and snags, like the refrain in "Saturday-Sunday." "Let your Saturday surround you," Tuttle croons to a soothing, sing-songy melody. The line is at once utterly comforting and, upon closer inspection, fairly meaningless. Which is exactly the point.
Tuttle admits that his painstaking approach to music-making is as apt to be as torturous as it is satisfying. "Especially if I get into a zone where I decide I'm not going to play anything for anyone, so I don't have any feedback on anything at all," he says. "Then I can definitely get in my head and start questioning everything and go a little crazy."
At the same time, Tuttle can't imagine his life any other way. "I don't know what else to do with myself," he says. "I guess that's kind of all it is."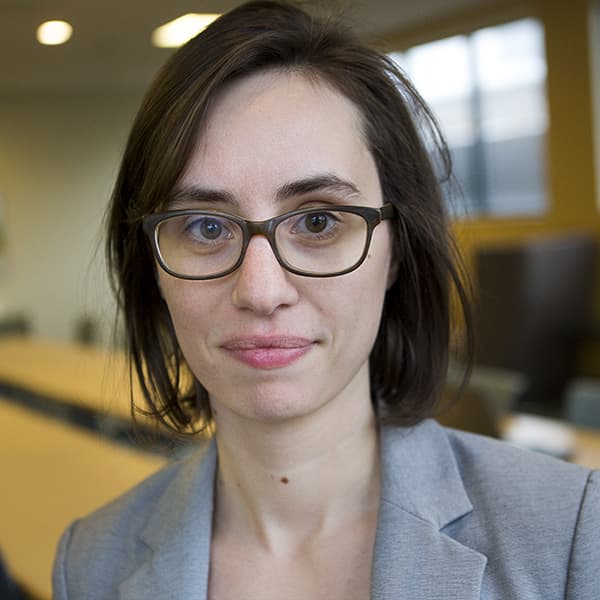 Amelia Mason Arts And Culture Reporter
Amelia Mason is an arts and culture reporter and critic for The ARTery, WBUR's arts and culture team. She covers everything from fine art to television to the inner workings of the Boston music scene.