Holding Tight To Its 'Philosophy,' Boston Public Library Re-Installs Rare, Restored Mural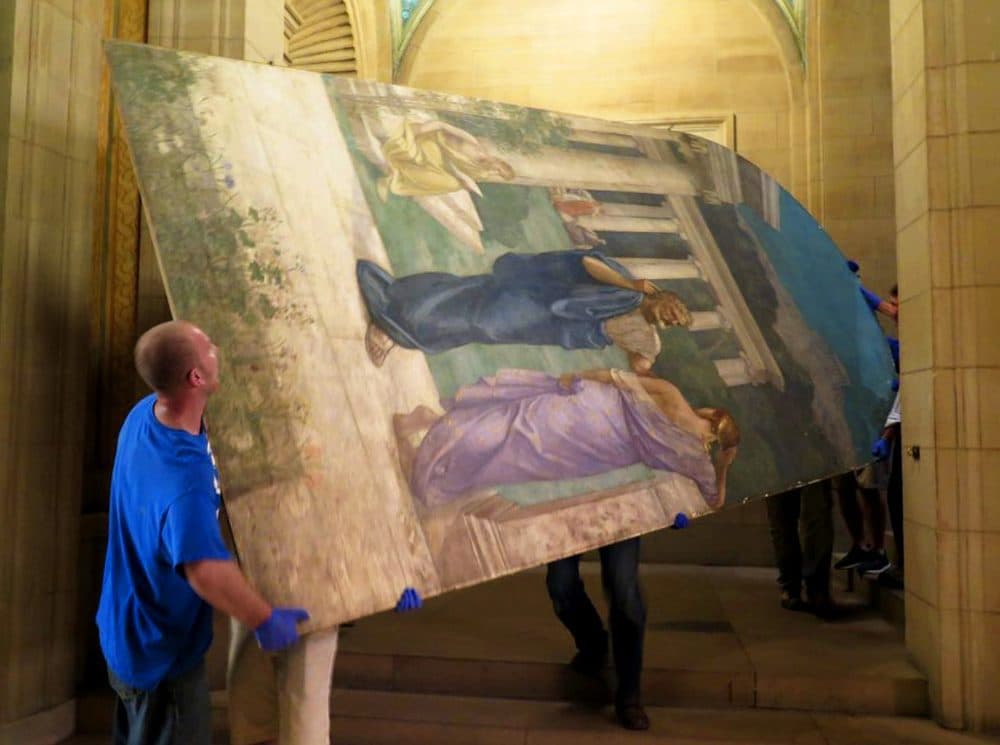 This article is more than 4 years old.
After seven months of restoration, a rare mural was re-installed Tuesday night on a wall in the grand staircase at the Boston Public Library's central library in Copley Square.
A team of six maneuvered 160 pounds of canvas and framing from an upstairs workshop to the library's second floor.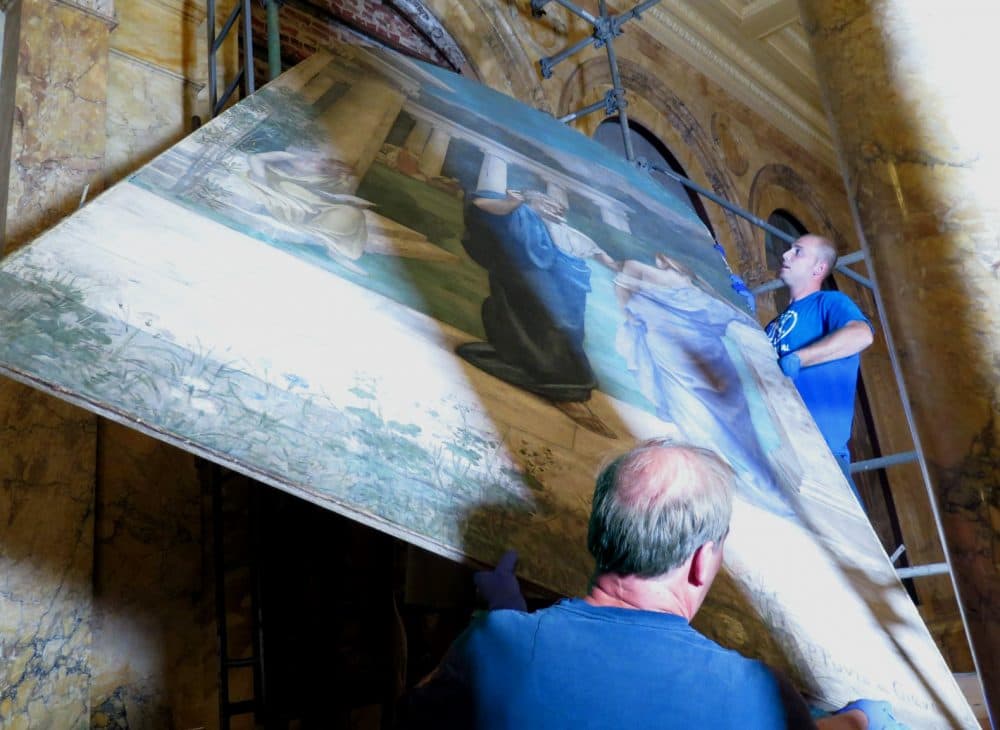 The work is the "Philosophy" panel in 19th century French muralist Pierre Puvis de Chavannes' series of eight, large-scale paintings depicting academic disciplines.
The pastel-hued section had been up next to "Astronomy" for more than a century until a library associate discovered moisture damage had caused it to bubble and separate from the wall.
It came down in February. Now, it is back in place.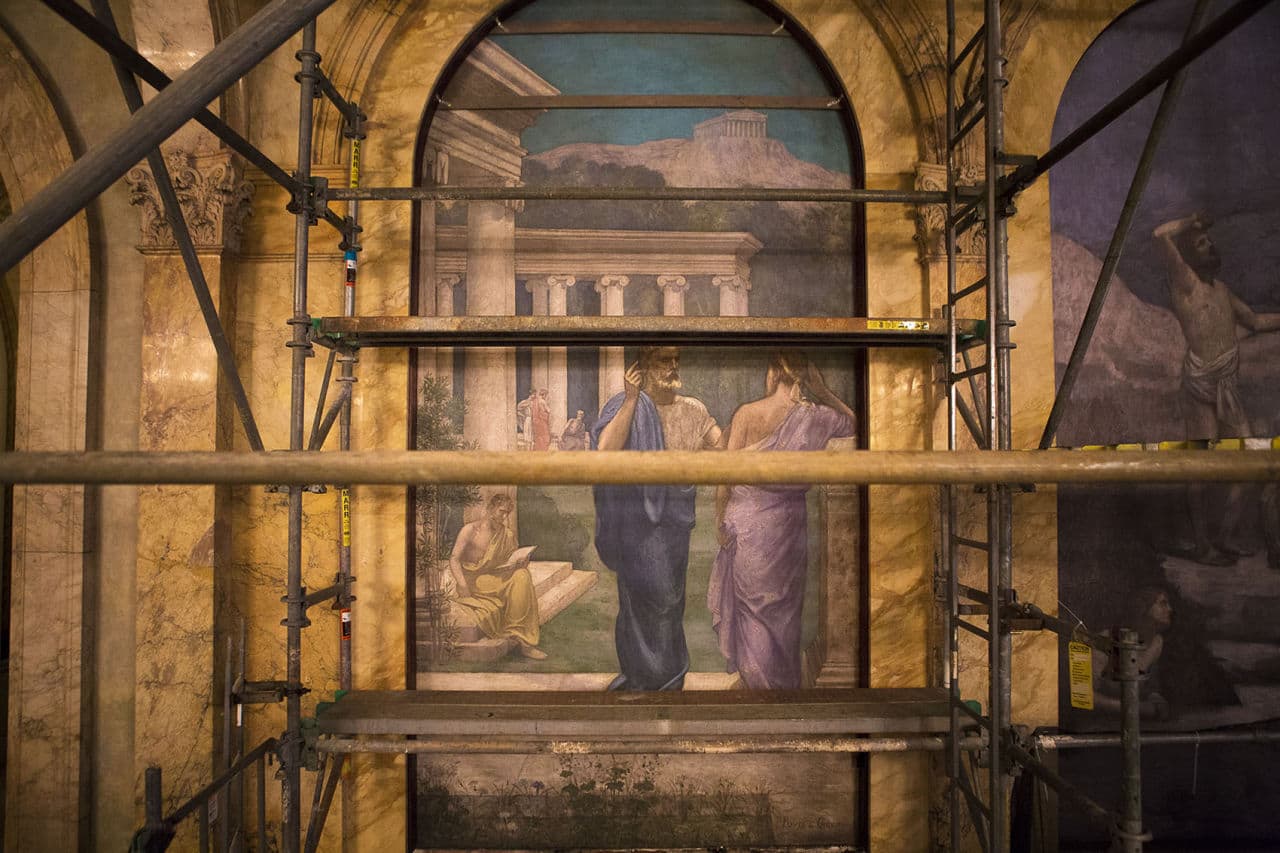 Gianfranco Pocobene, paintings conservator at the Isabella Stewart Gardner Museum, oversaw the unprecedented project and says, aside from minor delays, he's satisfied with the outcome.
"Much smoother than I thought it was going to go," Pocobene said, wiping sweat from his brow, "especially when we fit it right into the wall, because we basically had on the left and on the right a quarter-inch total space — total -- and it slipped in very beautifully. So yeah, very excited that it went exactly as we wanted."
Boston is the only city outside of France that has murals by Puvis de Chavannes.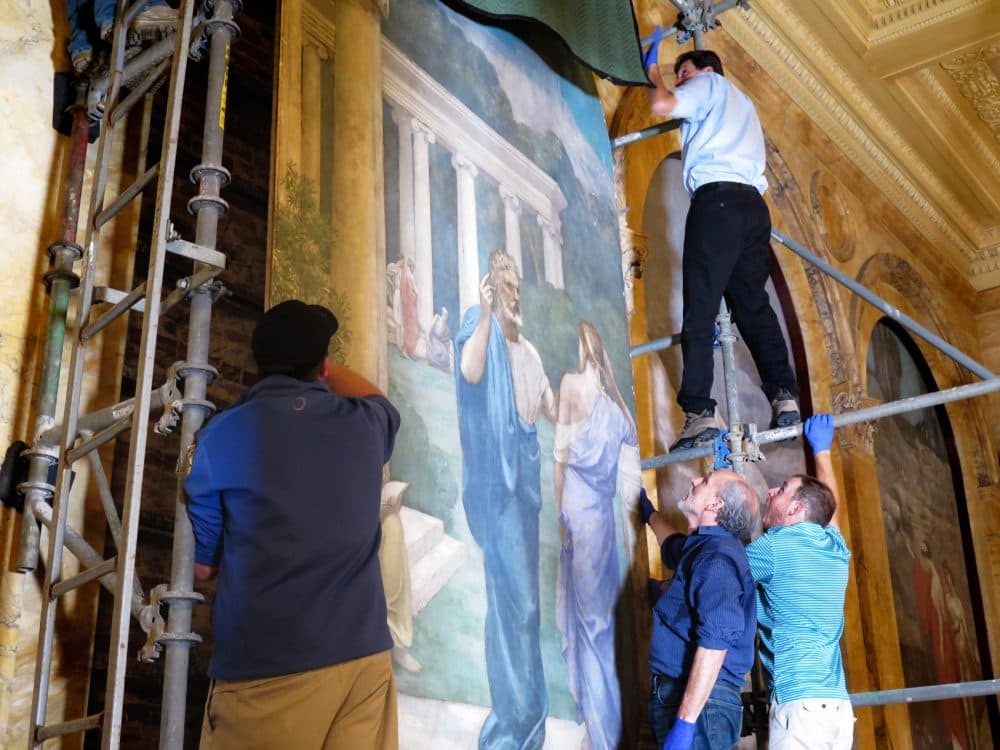 Meghan Weeks, BPL's exhibitions and outreach associate, noticed the damage and said the conservation team accomplished the restoration "to the book."
"But the book had never been written, this had never been done before so it's a great moment for the library," she added. "It's a great moment for art, and we're thrilled."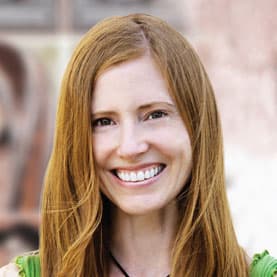 Andrea Shea Senior Arts Reporter
Andrea Shea is WBUR's arts reporter.