'Bad Hombres & Nasty Women' Double Feature Brings Political Relief To The Brattle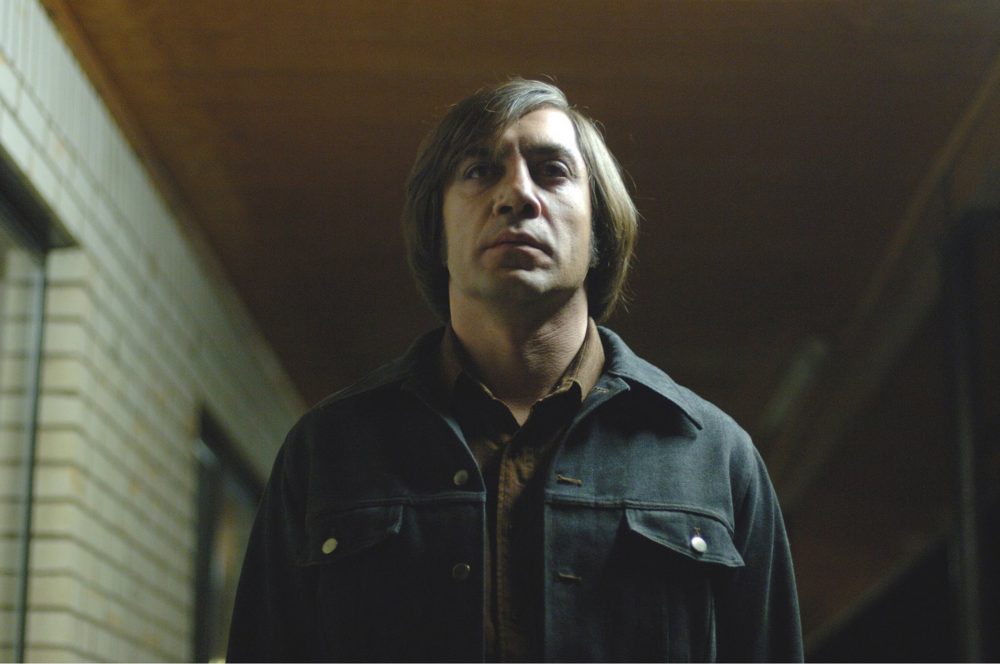 This article is more than 4 years old.
The biggest laughs I heard at last week's IFFBoston Fall Focus arrived every night during the pre-show announcements, whenever The Brattle Theatre's creative director Ned Hinkle plugged their upcoming, two-day mini-retrospective, "Bad Hombres & Nasty Women."
The pestilential, dispiriting grind of this endless election — combined with the tortured syntax and outbursts of hatred from the Republican nominee — have left an audience longing for levity. So why not hold a couple of disreputable double features inspired by Trump's oddest verbal eruptions during that last presidential debate?
"Honestly, I'm so worn down by the negativity and tension of this election season that I jumped at the chance to poke a little fun at the whole thing," Hinkle told me. "I realized that, clearly, these comments were going to grab the cultural zeitgeist and, since I had some open days around the election, I had the ability to throw something together very quickly. I recall thinking to myself, 'Well, at least Donald Trump has given me one good thing during his campaign.' "
The series kicks off Thursday, Nov. 3 with "A Fistful of Dollars," Sergio Leone's 1964 spaghetti western re-working of Akira Kurosawa's "Yojimbo," starring some television actor from "Rawhide" who went on to a not inconsiderable career in movies. "I could imagine everyone referring to Clint Eastwood's Man With No Name character as 'hombre' all the time," Hinkle explains. "But also, as an anti-hero, he's someone that the status quo would consider a bad guy or a criminal, but who has a pretty strict moral code against harming or victimizing the innocent."
Thursday's second feature is the rarely screened "Perdita Durango," which holds no such moral codes regarding the innocent. Director Álex de la Iglesia's insane 1997 English-language debut was heavily edited and banished straight to video in the U.S. under the title "Dance with the Devil," but The Brattle has obtained the original, international version in all its lurid glory. "It's a difficult film," the programmer concedes, a sicko black comedy starring Rosie Perez and Javier Bardem as psychotic criminals on the lam who kidnap a couple of freshly-scrubbed white kids and drag them south of the border for a human sacrifice ritual. "It sounds like Trump's nightmare. I couldn't not play it!"
Years ago, I fell asleep with the TV on some high-numbered cable channel and woke up at 3 a.m. in the middle of this movie, and I'm still not sure I didn't dream it. There's a (relatively) svelte, young James Gandolfini as a lisping DEA agent on their trail, enduring comedic physical calamities styled after Wile E. Coyote, and even Screamin' Jay Hawkins shows up in a supporting role. Bizarre bit of trivia: Rosie Perez is playing the same character here that Isabella Rossellini played in David Lynch's "Wild at Heart," as both films were (extremely loosely) based on a series of (lousy) books by Barry Gifford. They just didn't call them "cinematic universes" back in the '90s.
Bardem returns for the series' second and final night. Next Wednesday brings "No Country for Old Men," and while screening a film with this title the day after the election represents a wish I think we all dearly hope comes true, Hinkle concedes that it was also a no-brainer of a programming choice. "I took an unofficial little poll on my own social media outlets to get a feel for what other people thought of. Right away, 'No Country for Old Men' popped up. There's pretty much no badder hombre than Anton Chigurh. I mean, he's basically the devil."
Nine years later, it now seems a bit strange that this vicious little western earned the Coen brothers blockbuster success and Oscar glory. Sure it's a masterpiece of craftsmanship, but "No Country" is relentlessly bleak and almost perversely unconcerned with the audience's enjoyment, killing major characters off-screen while allowing Bardem's embodiment of pure evil to walk off into the sunset as Tommy Lee Jones' good guy just quits and hangs up his guns. I wonder sometimes if the Coens could've gotten away with all this without the prestigious imprimatur of Cormac McCarthy, whose so-so novel they improved by leaps and bounds in the adaptation. But then again, maybe I shouldn't try to second-guess the rare occasion when a great film makes lots of money and wins tons of awards.
Later that evening, the series closes out with "Multiple Maniacs," John Waters' 1970 self-described "cavalcade of perversion" that the outrageous provocateur often cites as his favorite of his films. Largely out of circulation for years, it's recently been restored by the good folks at Janus Films so we can all get a 4K digital look at legendary cross-dresser Divine getting a rosary shoved up her rectum and some dude being raped by a seven-foot lobster. "It's just filled with so much gleeful depravity," Hinkle says. "What better way to subvert the whole 'nasty woman' remark than by throwing Divine in there?"
Then when it's over, I'm hoping I'll never have to think about Donald J. Trump ever again. Fingers crossed.
"Bad Hombres & Nasty Women" runs Thursday, Nov. 3 and Wednesday, Nov. 9. Showtimes and tickets are available on The Brattle's website.