8 Performances Not To Miss At Hassle Fest 8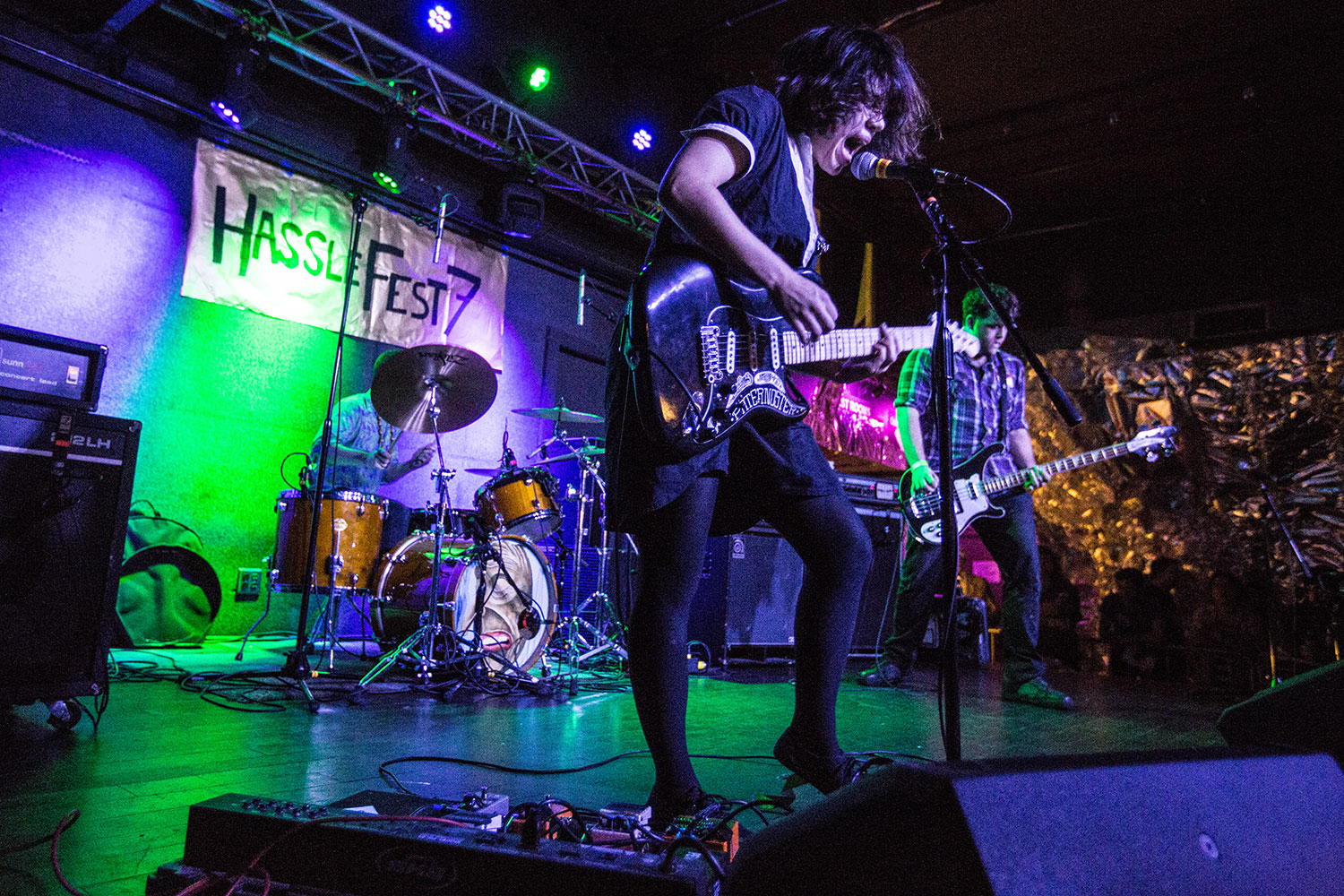 This article is more than 4 years old.
Nov. 4 and 5 will mark the eighth annual Hassle Fest, a local celebration of noises bizarre and obscure.
The event, which takes place over two nights at Brighton Music Hall in Allston, is organized by Brain Arts Organization, a Boston nonprofit that hosts concerts through its Boston Hassle promotion platform and publishes the free monthly arts paper Boston Compass.
As in past seasons, this year's more than 30 acts skew toward noise and experimental music, with some fuzzy, pop-adjacent sounds sprinkled in. Disciples of Boston Hassle will likely welcome the return of Boston-born electro-punk outfit Guerilla Toss, while noise rock aficionados will cheer the appearance of post-industrial legends Wolf Eyes. The bill includes several avant-garde heavies and as many Pitchfork-anointed indie upstarts, along with an impressively eccentric collection of homegrown acts.
In honor of Hassle Fest's eighth year, here are eight recommendations for what to check out at Boston's biggest weekend for underground rock:
Birthing Hips: Friday, Nov. 4
Weirdo-pop band Birthing Hips is one of the more beguiling groups to come out of Boston recently. The band's new EP, "No Sorry," careens from euphoric hooks to whimsical improvisations to cacophonous breakdowns, and the live show promises to be equally strange and delightful.
Ian Sweet: Friday, Nov. 4
The Los Angeles trio Ian Sweet makes not-quite-polished pop with angular riffs and dreamy vocals.
Girlpool: Friday, Nov. 4
Girlpool's minimalist folk-punk duets have mesmerized audiences since the pair burst into the national indie rock consciousness with its 2015 album "Before The World Was Big." The band's live performances are at once intimate and grand, traversing vast emotional distances in as few, keening notes as possible.
Bill Nace/Jake Messina Meginsky/Steve Baczkowski: Friday, Nov. 4
Buffalo musician Steve Baczkowski plumbs the depths of his chosen wind instruments — clarinet and tenor and baritone sax — with focused fervor, unearthing an effusive clamor of guttural rumblings and quaking sibilants. Northampton producer Jake Messina Meginsky's electronic sculptures are delicate studies in rhythm and tone, glacial explorations that shiver with muted electricity. Each has worked previously with the boundary-bending guitarist Bill Nace, who is best known as one half of Body/Head with Sonic Youth's Kim Gordon. The three will debut what promises to be an intense, freewheeling collaboration at Hassle Fest 8.
Silver Apples: Friday, Nov. 4
Decades ago, New York City's Silver Apples pioneered the use of synthesizers in rock music with their relentlessly experimental, and thus surprisingly popular, 1968 self-titled debut. The duo (comprised of Simeon Coxe and Danny Taylor) broke up only a few years later when their label folded, but an unauthorized re-release of the band's two albums by a German label in 1994 set in motion a reunion of the now-legendary outfit. Although Taylor passed away in 2005, Coxe continues to inspire with his signature, still-futuristic sounds.
Ben Hersey: Saturday, Nov. 5
Ben Hersey is a writer and performer from Easthampton, Massachusetts. His pieces are baffling, hilarious and totally engrossing.
Ava Luna: Saturday, Nov. 5
The New York City avant-pop band merges R&B emotion with experimental attitude in meticulous, deeply-felt arrangements.
Pharmakon: Saturday, Nov. 5
Pharmakon is the solo project of New York City noise artist Margaret Chardiet, whose deafening, intricately-choreographed electronic compositions are designed to confront and overwhelm.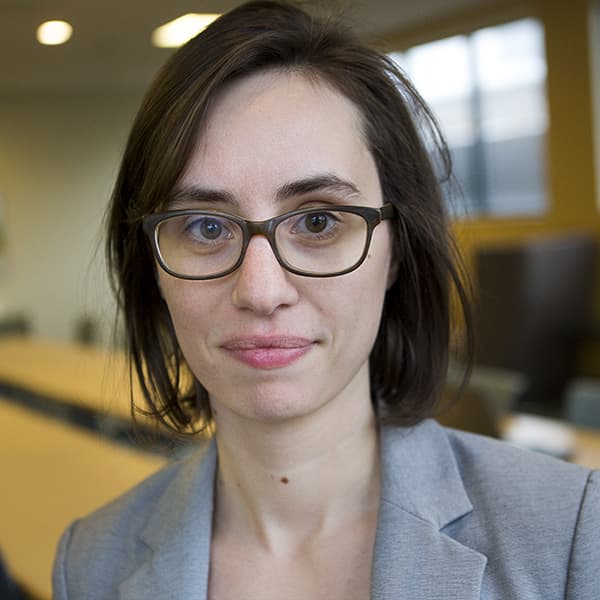 Amelia Mason Arts And Culture Reporter
Amelia Mason is an arts and culture reporter and critic for The ARTery, WBUR's arts and culture team. She covers everything from fine art to television to the inner workings of the Boston music scene.