Acclaimed Choreographer Bill T. Jones Adapts 'A Letter To My Nephew' For Boston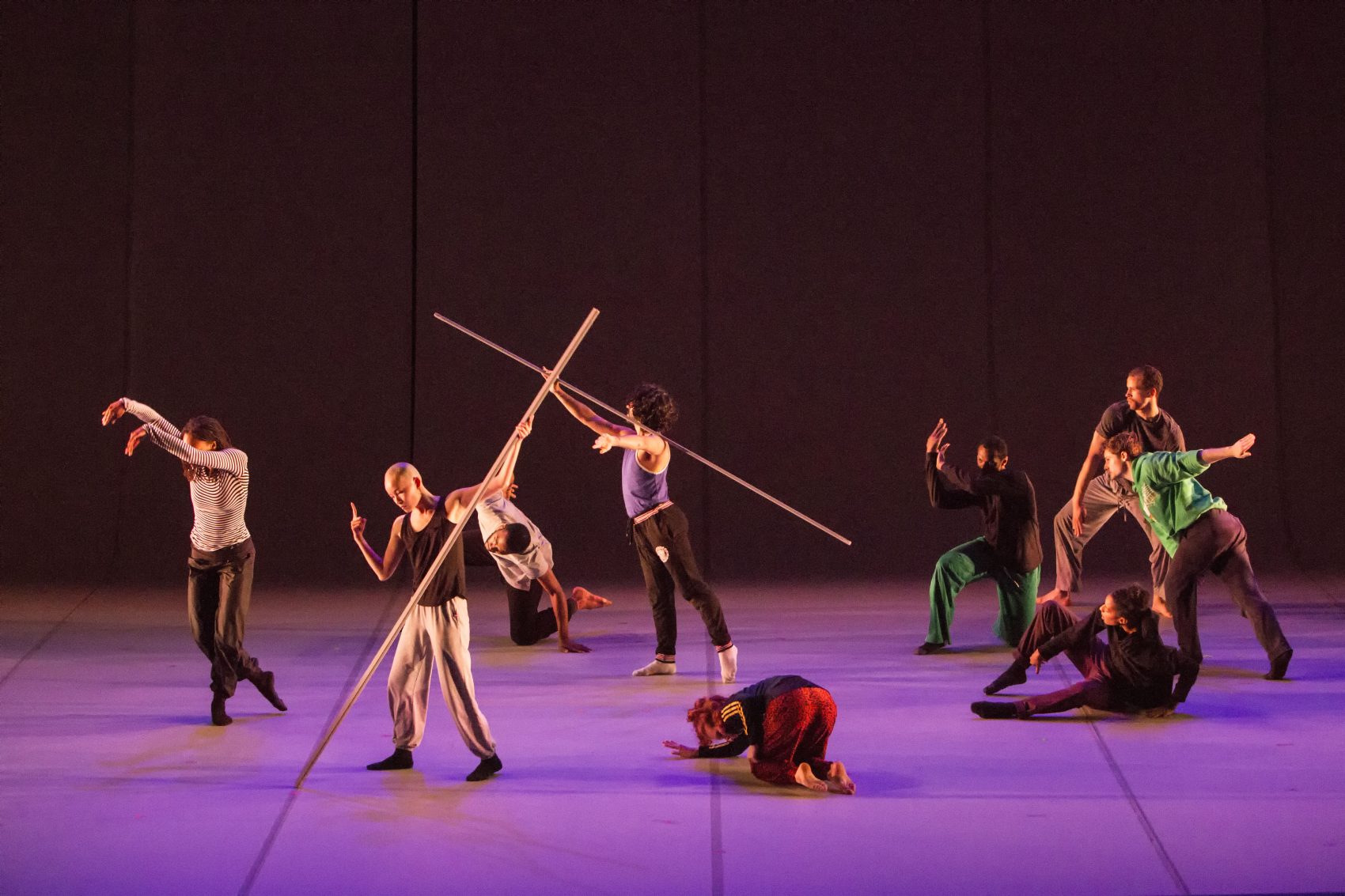 "A Letter to My Nephew" is a deeply personal multimedia piece "for an adventurous audience," according to its choreographer, the much-celebrated 64-year-old Bill T. Jones. The production, featuring nine dancers, three solo singers, live instrumentalists and extensive multimedia design, has its U.S. premiere at the Institute of Contemporary Art this weekend.
"A Letter" was created in anguish, as Jones explains. "My nephew was very critically ill at the time and I thought maybe that he might not make it."
Jones' nephew, Lance T. Briggs, did make it. Briggs, now 46, is a paraplegic after living, what Jones has termed, "quite a profligate life" as a dancer, model, sex worker and crack addict. Reflecting his nephew's misery, and also because the piece depicts social and political issues, Jones carves an edgy landscape in "A Letter to My Nephew." And the work already has a dramatic history.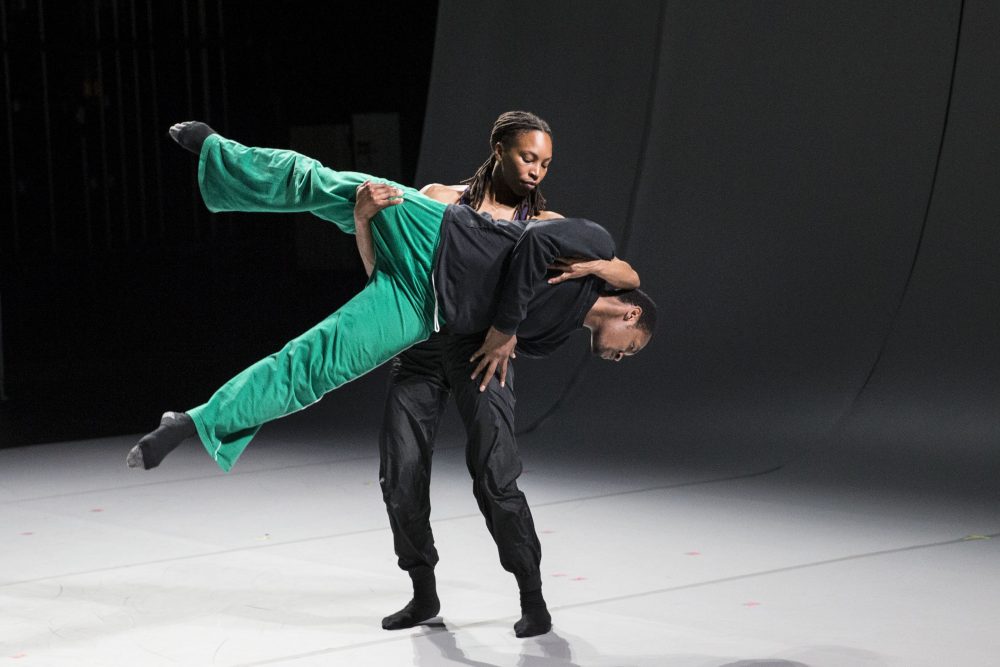 The world premiere was in Paris on Nov. 13, 2015 and the show was designed within the context of the first wave of Syrian refugees entering France, Jones recently explained in a phone interview.
"It was going to be a rather sardonic play on an American in Paris speaking back to his nephew in America, talking about people walking in the streets. But the people walking the streets were going to be a lot of strangers who are just glazed. There is a kind of jocular text, a sense that this is a postcard to a relative, but with a lot of double meanings which after that night of shooting became even more acute."
That night of shooting? Right. Nov. 13, 2015, the night "A Letter to My Nephew" premiered in Douai, near Paris, the night that terrorists almost simultaneously struck a major sports stadium, a concert hall, restaurants and bars. One hundred and thirty people died, and hundreds were wounded.
Jones and his company knew nothing about the attacks until after the performance, when they made their way back to their hotel. "When we got on the train somebody said to us, 'Be careful, there's been a shooting.' " Jones said. "We got off at our hotel, and went to a restaurant where everyone was looking at a TV screen of a stadium. We slowly came to realize what they were looking at, that there had been people shot outside the stadium, and also shooting in the center of Paris. We were terribly shocked. We were supposed to be performing the next night, but were told the venue had been closed, and in fact Paris was shut down the next day.
"So the next time we did this work was in mid-September at the Singapore International Festival of Art," Jones continued, stressing that he adapts "A Letter" to the social and political atmosphere of each locale.
"This is a very limber work," Jones said. "There are motifs and certain choreographies and pictures [projected images], but for example in Singapore we were asked to include 23 members of the local community, 23 young dancers. So for about two weeks we busted our butts and found a way for them to be included into this choreography.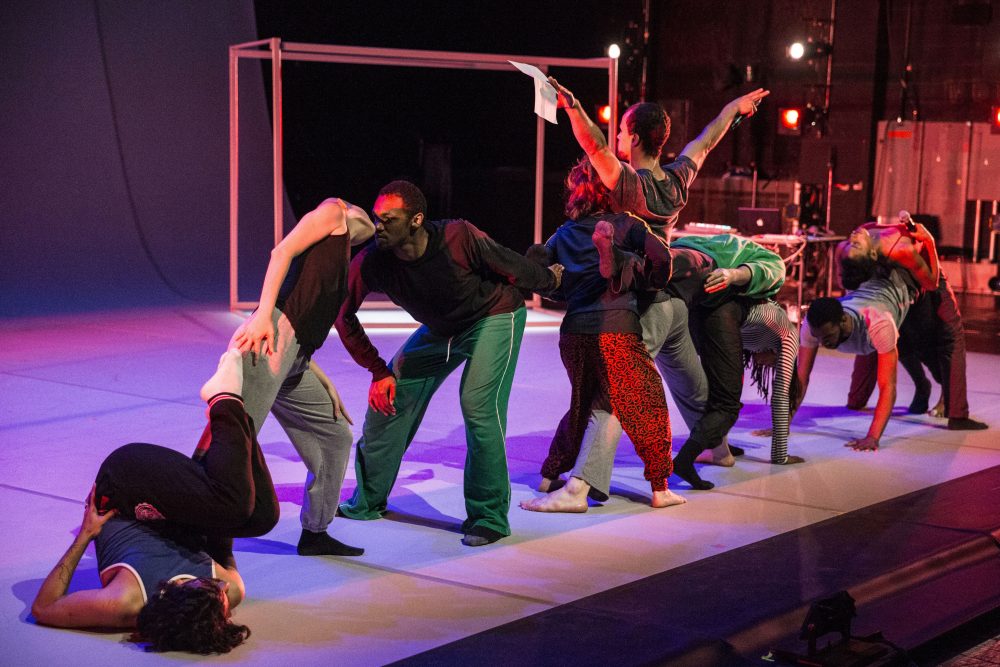 "For our Boston performances that is all being ripped out," Jones explained. "And we're going back to an earlier form which comes close to the one in Paris. ... So 'A Letter to My Nephew' is an ever-evolving site-specific work. Approaching Boston just days after the election we're looking for a way that it can fit topically in the community that it's being shown in. It's a very sincere work, a work for this moment, that's rubbing against a conscience of this era."
His is a conscience and a voice enthusiastically welcomed on the world stage. Describing Jones in the New York Times in June, Wyatt Mason wrote: "Arguably the most written-about figure in the dance world of the last quarter century, Jones is inarguably the most broadly laureled, with a National Medal of Arts and a Kennedy Center Honor and Tony Awards and a Dorothy & Lillian Gish Prize and a MacArthur Fellowship and, without hyperbole, scores more."
So when Jones creates a new work, there's a good chance the audience will find plenty to think about, and amuse as well. Jones calls "A Letter" a "collage in structure" a multimedia piece, mixing dance genres, a video environment and live blues, instrumental and house music (the score is by Nick Hallett, Matthew Gamble and DJTonyMonkey).
"It has references to high art dance vocabulary and — what shall I call it? — pop dance vocabulary," Jones said. "Since we are talking about the psyche, on one level, of my nephew, who was a stage performer. He choreographed shows, did a stint as a go-go dancer, all those things. But he was also a young black man in an urban milieu. So the work is coming from the imagination of this particular artist — of Bill T. Jones — who has assimilated a lot of Euro-centric ideas, who's very much been involved in the questioning of embodied physical investigation for the last 35-40 years, a person who has spent as much time being scrutinized for his political, social stance as for his artistry. And he's trying to make something that has all those things up to the minute, a work that's designed to be very much talking about the moment in which it is being performed."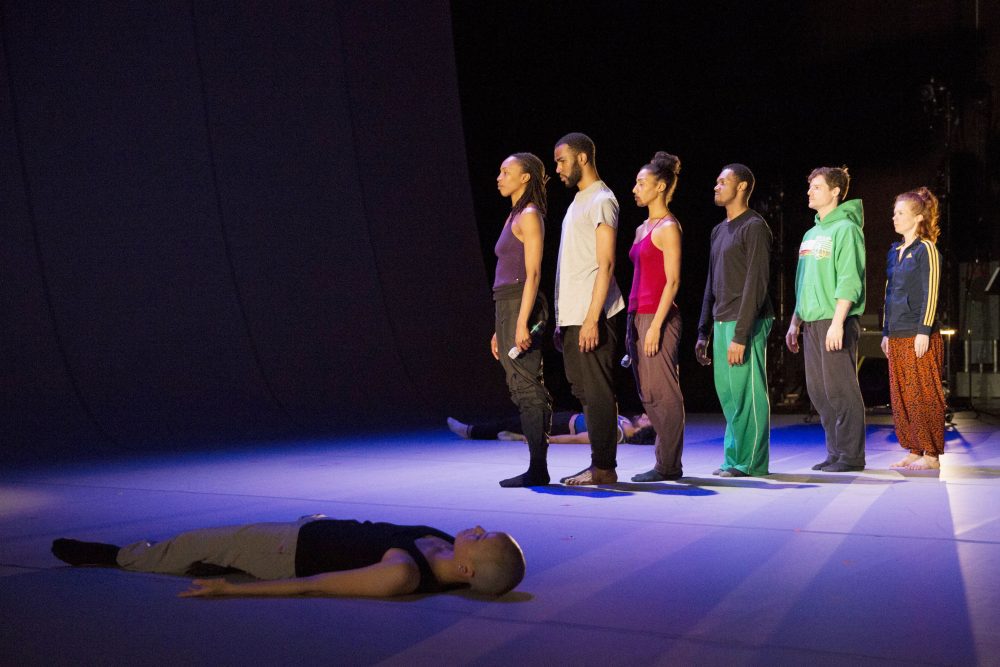 Describing the French premiere program, critic Laura Capelle wrote in the Financial Times: " 'A Letter' avoids splashy effects, instead reading like a private meditation, haunted by recurrent images from Briggs' life. The dancers re-live an opening street fight, and assemble for a sombre ballet class. Vogueing scenes grow increasingly eccentric. One man in a white hoodie and red socks tiptoes through them with catlike grace, and is seen time and again on a white hospital bed, like Jones' nephew."
Jones says he has to be nimble and bold in restructuring "A Letter" for each new theater and each new situation. "It's about the place we're in — where the public, the private, and the political meet. We'll integrate whatever's happening into the work. Let's see, two days after the election, who we are and how that affects what this piece is."
"A Letter to My Nephew" will be performed at the Institute of Contemporary Art, Friday, Nov. 11 through Sunday, Nov. 13.
Sharon Basco Contributor, The ARTery
Sharon Basco is a a journalist, critic and public radio producer.