Laura Dern Retrospective At The MFA Pays Credit To Women's Influence On Film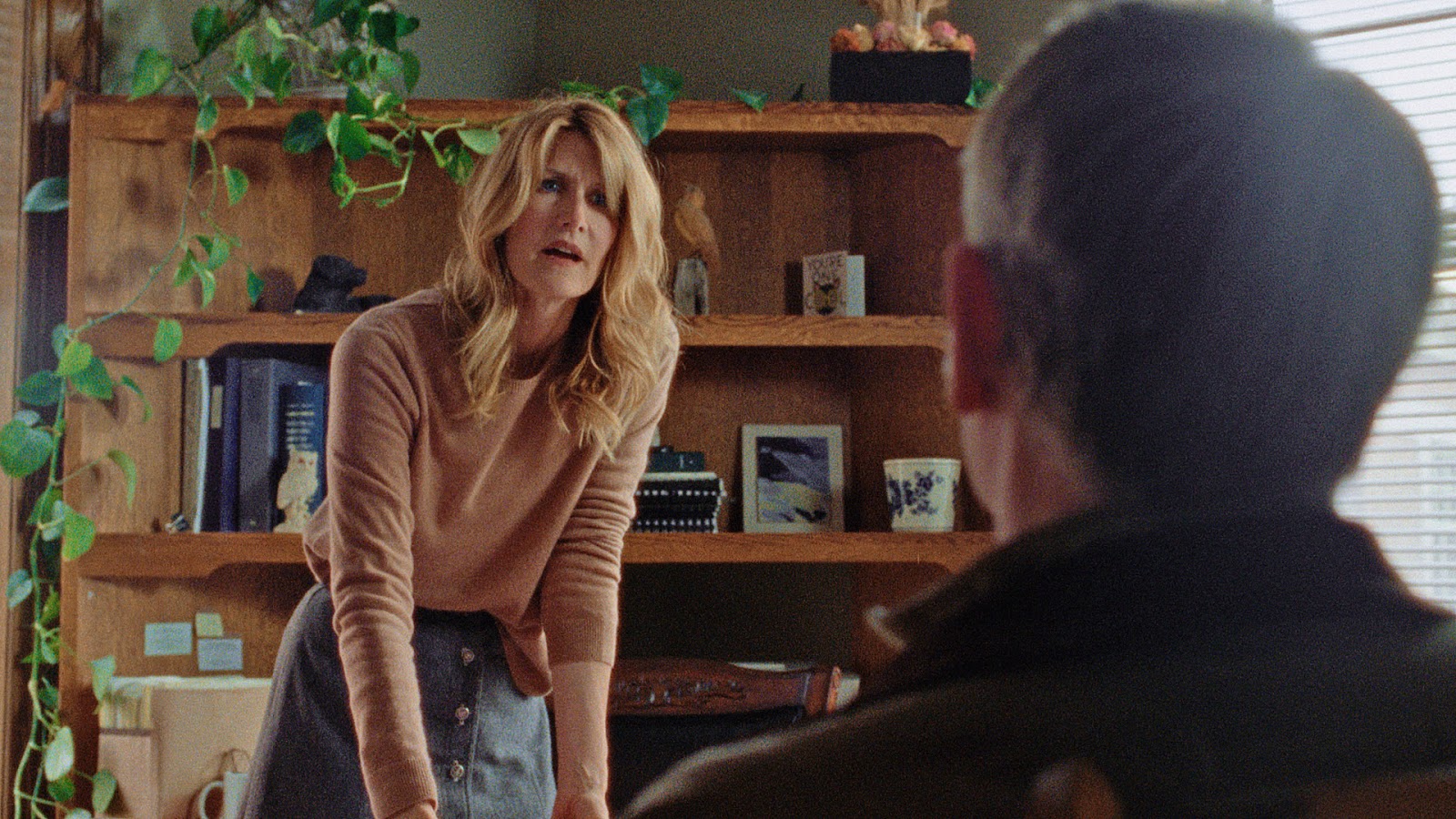 This article is more than 4 years old.
Actor Laura Dern's career of provocative but unheralded performances is finally getting its due.
Boldly titled "Woman Inherits the Earth," a 10-film retrospective at the Museum of Fine Arts in Boston shakes up a format that almost always centers on male directors.
"I'm hoping that she can be an example for the way women in Hollywood should choose their careers," said Katherine Irving, the MFA's assistant film programmer. Irving's program choice suggests that an actor's artistic choices are just as telling as a director's. Dern's certainly are.
Irving says she picked Dern — for the first program she's curating at the MFA — for that exact reason. She noticed that Dern often plays women in transition.
"She chooses characters who are complicated, difficult and even unlikeable women," Irving said. "In choosing these projects over others, Dern takes a stance: This is what film should do."
At 49 years old and as compelling as ever, Dern's films have accumulated a 30-plus year commentary on being female in American culture. Her roles have made indelible marks on perceptions of girlhood ("Ladies and Gentlemen, The Fabulous Stains," "Smooth Talk"), women who embrace their sexuality ("Wild at Heart," "Rambling Rose"), and mothers who are broken but striving ("The Fault in Our Stars," "Wild").
While flawed female characters are typically punished by going "crazy" — a classic example being Glenn Close in "Fatal Attraction" — Dern's characters manifest an underlying, relatable sadness. Yet if downtrodden, they're also fighters. And fierce optimists. With a role in the forthcoming HBO series "Big Little Lies" (about mothers of first graders) coming off the heels of the must-see "Enlightened" (in which she starred and created with Mike White), Dern may only now be hitting her stride.
What better time to look at her artistic arc and ask, 'Where are you going? Where have you been?"
That's also the title of the Joyce Carol Oates short story that director Joyce Chopra turned into 1985's highly underrated atmospheric drama, "Smooth Talk." It gave Dern her first notable lead as a 15-year-old on the cusp. Connie spends her summer days at the mall fluffed and primped and her nights at the hamburger joint where boys with cars hang out. She joyfully "parks" with a different guy each night.
Connie is oblivious to an older man, Arnold Friend, who spots her and decides he'll be "A. Friend" to her. (This is Treat Williams as seductive, menacing and corny all in one. Exactly the kind of "trashy daydream" Connie's mom — a stellar Mary Kay Place — sees reflected in her daughter's eyes.) Friend shows up at Connie's house one sunny Sunday afternoon, knowing her family is away, and spends the second half of the film baiting her into his Pontiac as if it were her idea.
"Smooth Talk" is a film that admirers of coming of age dramas either hold dear or discover late and wonder why it's so under the radar. It's deeply troubling, verges on psychological horror, and lingers on literary dialogue that just wouldn't fly nowadays. Dern carries the grandiosity and embarrassment of female adolescence in her alternating slouching then balletic posture. She registers similar range with earnest then crestfallen facial expressions.
These are the signature traits she hones through a career with roles that tend toward working class Southerners but include the starlet living in a gilded mansion in David Lynch's "Inland Empire." It's the hottest ticket of this series and it only screens once; a musical act follows.
A mini Lynch retrospective lies within "Woman Inherits the Earth" due to the pair's longtime collaboration. (Lynch is a popular retrospective centerpiece.) The series includes the 1986 classic, "Blue Velvet," made just a year after "Smooth Talk." Sandy (Dern) can't decide if Kyle MacLachlan's character is a detective or a pervert. "That's for me to know and you to find out," he says. As the virginal foil to Isabella Rossellini's battered lounge singer, Sandy is mere steps from the dark side, waiting in the symbolic getaway car.
Dern's ability to play both sides of taboo worlds is apparent in her next Lynch role as the sexually voracious Lula in "Wild at Heart" (1990). It's screening in the series too, if you can stand Nicolas Cage, but the Lynch-to-see is the deliciously non-linear "Inland Empire." Lynch holds the film's rights — suggesting a protective stance on his overlooked gem — and the print the MFA will screen is his.
Here Dern is at her crystal clearest (it's shot digitally and looks at times like a soap opera and at times like homemade horror). She shifts seamlessly between layers of story as the star of a film remake that was aborted because its lead actors were murdered. That same fate haunts her character in the foregrounded plot.
Dern holds "Inland Empire's" nightmarish fragments together. She turns the intentionally generic film-within-film dialogue into riveting drama. Scenes that play out on among prostitutes on Hollywood Boulevard could pass as documentary. A strand of close-up confessional shots (to a guy who's either questioning or listening, we don't know which) anticipate today's grittier selfie diaries. Plot details are acceptably obscure because the viewer remains engaged, waiting, concerned for whatever is behind the next door she opens. It's an Oscar-worthy performance that's off-center just enough to not earn the Academy's approval. Locals may recall that the Boston-based Chlotrudis Society gave her top acting honors that year.
Dern did get an Oscar nod for 1991's "Rambling Rose," which rode the coattails of "Wild at Heart" by casting her as a sex-crazed innocent. See it not for the predictable storyline but for the refreshing chemistry she has with real-life mother, Diane Ladd, also an Oscar nominee for this film. Ladd delivers a weighty counterpoint to the script's patronizing drive to corral Rose's passion.
Dern and Ladd appear together in three others in this series ("Wild at Heart," "Inland Empire," "Citizen Ruth"). They're also brilliant as on-screen mother and daughter in "Enlightened," not included in the series. (Dern's father is actor Bruce Dern, "Nebraska.") These two make a strong case for a mother-daughter retrospective, too.
Irving included one of her personal favorites, Alexander Payne's 1996 abortion farce "Citizen Ruth." She admires that it makes light of a divisive topic, putting a pregnant, drug-huffing Dern in the middle of two warring camps. "For her to walk that line and make that [role] funny and not offensive — she's just belligerent, she's loud and uneducated, and very very funny," Irving said.
If you're looking to prioritize, don't bother with "The Master" or "99 Homes." The latter is the program's weakest entry. Dern plays mother to Andrew Garfield's character, though she's only 15 years his senior, and does little to advance a half-cooked script. Instead I suggest seeking on your own the four-way fidelity drama "We Don't Live Here Anymore," her Oscar-nominated performance in "Wild," or one of her earliest films as a teen rocker in "Ladies and Gentlemen, The Fabulous Stains."
That said, one of this year's strongest films is included in, and in many ways encapsulates the motivation behind, "Woman Inherits the Earth." Kelly Reichardt's "Certain Women" is a subtle triptych about three everyday women played by Dern and two inheritors of her artistic example — Michelle Williams and Kristen Stewart.
Closing out the series on a light note, "Jurassic Park" screens on Christmas Eve and New Year's Eve. It's unprecedented for MFA film exhibition to go so pop. The first-of-its-kind combination of Laura Dern and Katherine Irving makes such boundary-breaking seem right at home.
"Woman Inherits The Earth" runs Dec. 8-31 at the Museum of Fine Arts, Boston.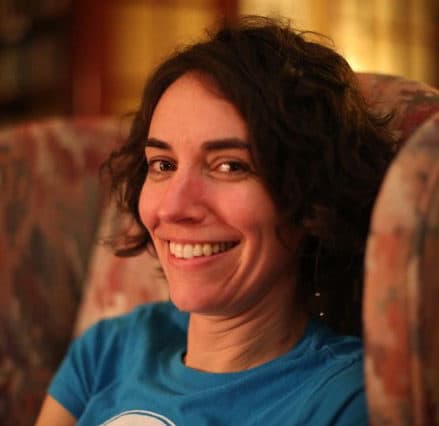 Erin Trahan Film Writer
Erin Trahan writes about film for The ARTery.