Play Reimagines India's Classic 'Ramayan' As A Humanistic, Women-Centered Epic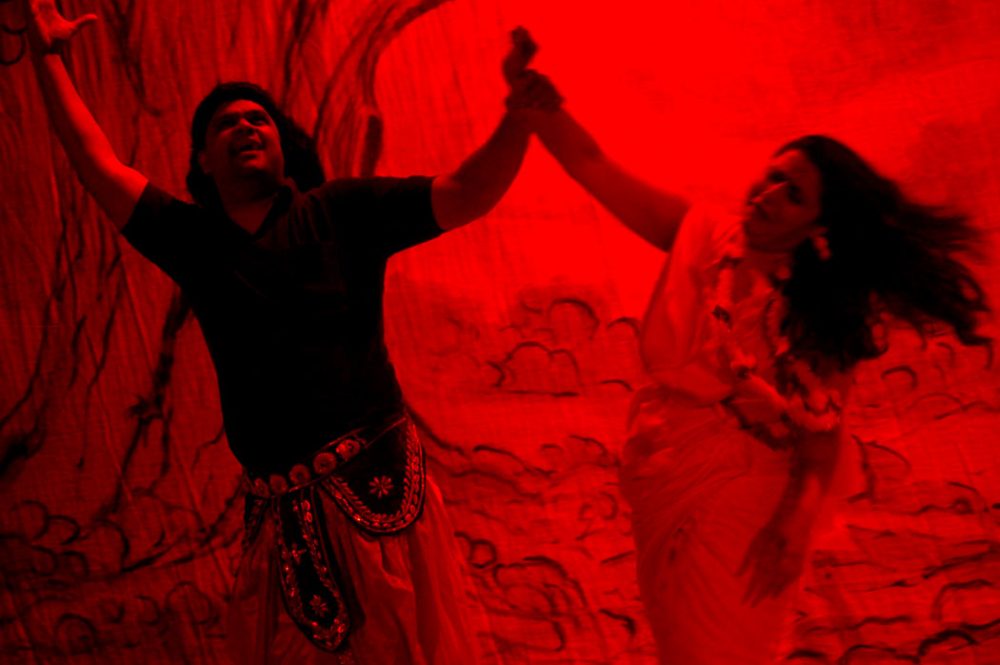 This article is more than 4 years old.
"In our 'Ramayan,' no one is a demon and no one is a god. Each character is a human being showing his or her white, dark and gray sides," says a narrator introducing SETU's adaptation of "Ramayan" — India's ancient, epic tale of Prince Rama seeking to rescue his wife, Sita, from the demon, Ravana, who has kidnapped her. "We made a conscious decision to avoid all the myths and god-like characters, rather to bring to you the real human beings hidden in those characters."
A cast of nearly 30 actors performs the play at Belmont Town Hall at 7 p.m. Friday, Dec. 9, and 6 p.m. Saturday, Dec. 10. It's a grand, talky, community-theater-style presentation.
"India has two big epics. One is the Mahabharata. The other is the Ramayan," explains Subrata Das, director of this "Ramayan" and a founder of SETU, which the theater troupe says means "bridge" in several Indian languages. It's short for Stage Ensemble Theater Unit. They aim to build bridges between Indian and Western cultures through theater.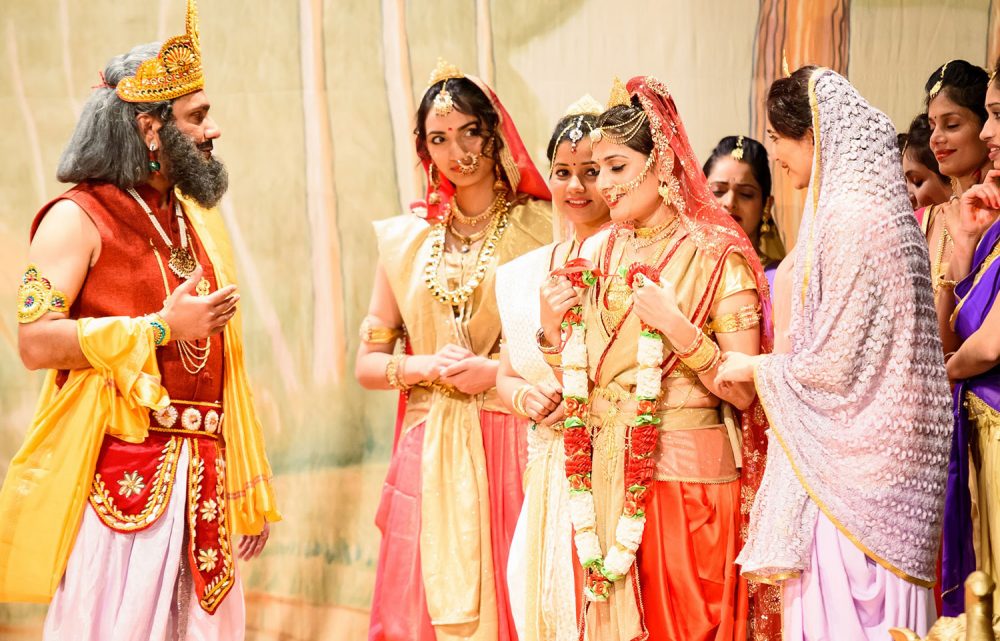 "Ramayan" can be seen as the story of feuds inside and between two clans. The power struggles lead to Rama's father exiling him, Ravana kidnapping Sita, Rama helping an exiled monkey king oust his monkey brother to reclaim his throne. Kings and princes are undone by honor and pride, desire and revenge, all to the point of tragedy. Queens and princesses get ground up by the men's plots. "It's ego, it's power, it's lust, it's rivalry," says Je-kori Salmon, who plays Ravana's warrior son.
"Our take [on 'Ramayan'] is a very humanistic one. … We are emphasizing all the characters that are lesser known and it's very women-centric," Das says. "We tried to take out the godly, supernatural stuff as much as possible. When it's a conflict, it's not a conflict of the gods, it's a human conflict."
So Ravana's traditional demonic aspects are downplayed. Instead he's a king, lusting after Sita. He wins a royal contest to marry her, but is denied because he's deemed to be from an "inferior caste." Left feeling wronged, he vows revenge.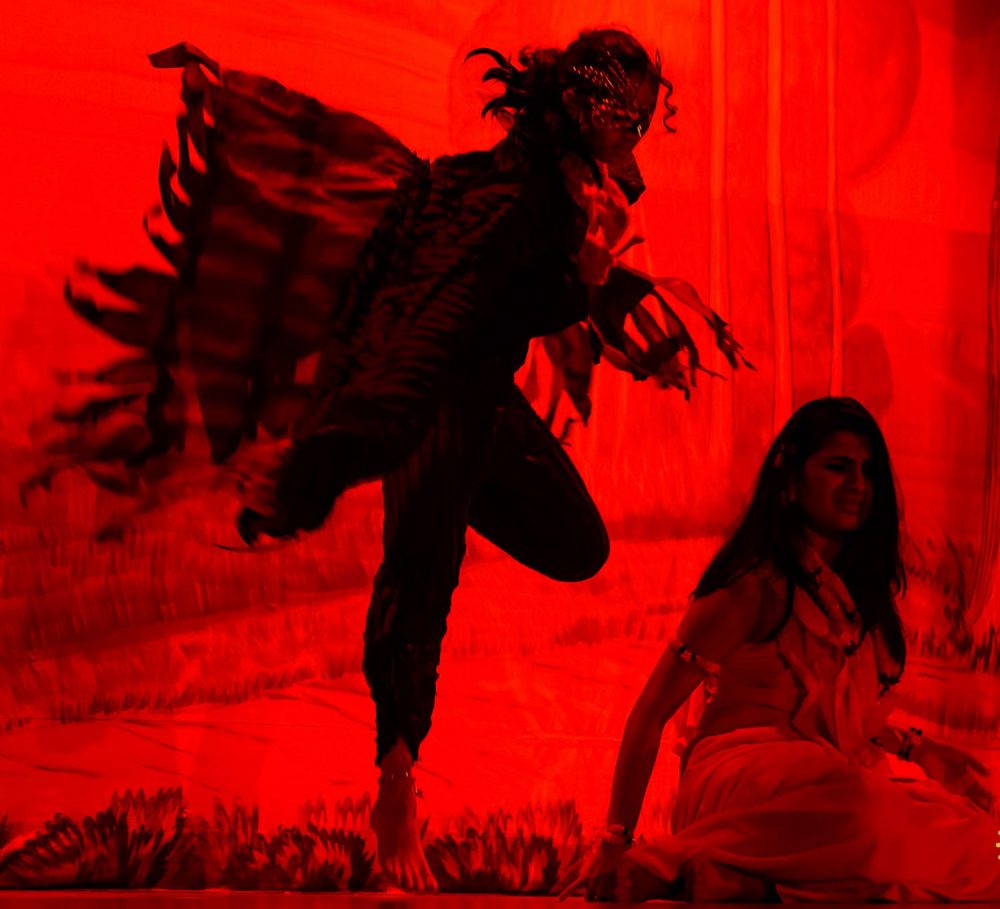 The play also comments on women's historical roles in India.
"What power do I have in this patriarchal society?" laments Ravana's sister. "Where a woman is her father's daughter when she's born, her husband's wife in adulthood, and her children's mother when she grows old. … Where may I ask you is my time in the sun, my right to do as I please? They make me do whatever they want, but I always have to submerge my fears. For whom? For when? How long? Forever?"
When Ravana abducts Sita, an eagle — which this version portrays as female — tries to stop him, yelling, "Refrain from this wicked act! … Is it not the rule of all kings to protect and honor their women?"
"We're trying to take a more contemporary view," Das says. "We hope the empowerment of women in this play will send a message — that women have a voice and women have equal rights."