10 Boston-Area Concerts To Get You Through The Winter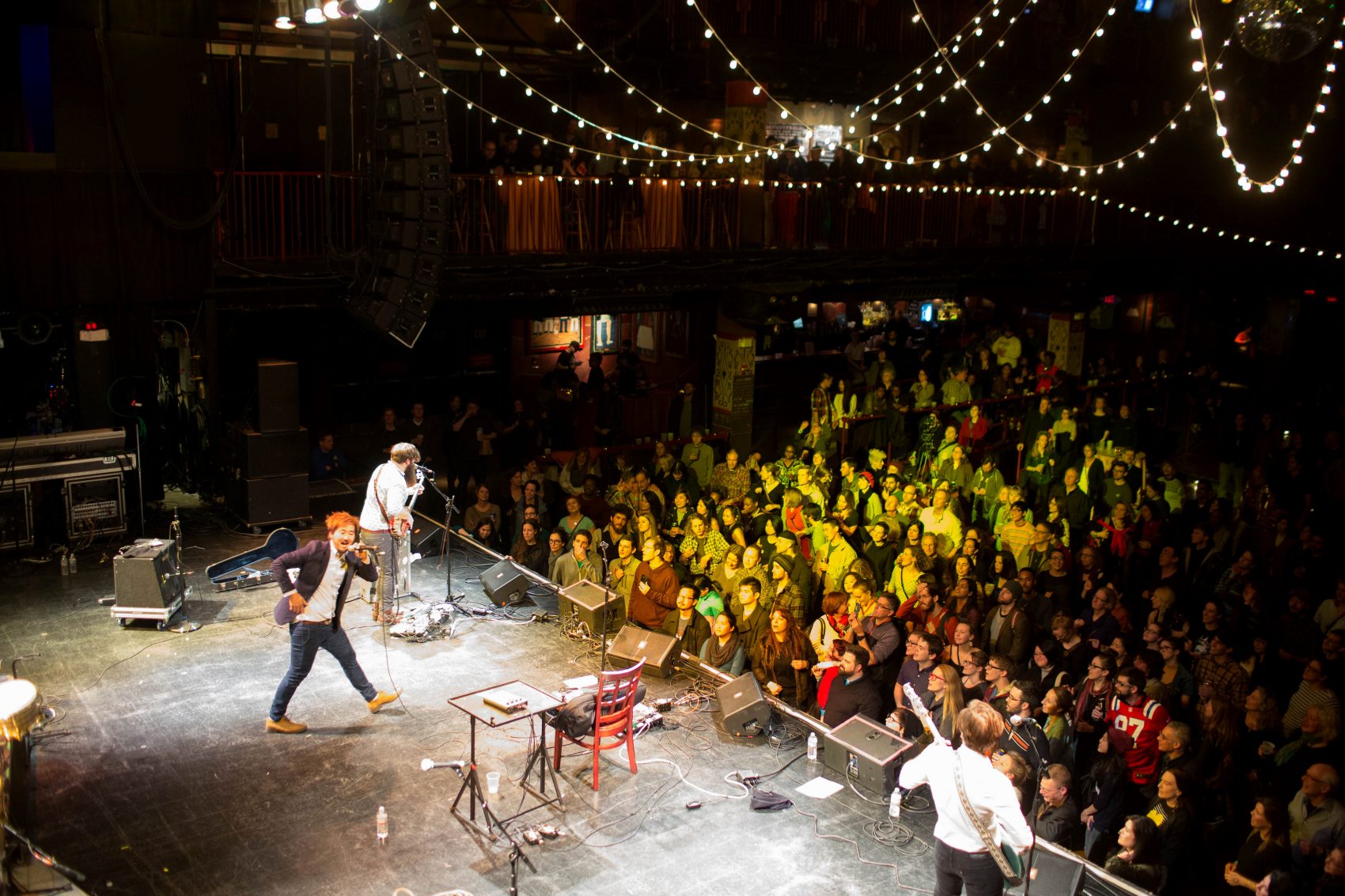 This article is more than 4 years old.
Music is sustenance, and during the dark winter months it is especially vital to venture into the world to hear it. To that end, here are 10 Boston-area concerts to help sustain you through the coldest season:
Sad13 | Wednesday, Dec. 14 | Middle East Upstairs, Cambridge
Sad13 (pronounced "sad 13") is the new solo project from Speedy Ortiz frontwoman Sadie Dupuis. This past year Dupuis relocated from Boston to Philadelphia and started experimenting with electronic and pop-adjacent sounds. Sad13's debut album, "Slugger," infuses quirky electro-garage-pop with Dupuis' distinctive harmonic sensibility.
The Roots | Monday, Dec. 26 | House of Blues, Boston
There are certain bands that are essential to see live, and The Roots is one of them. After more than 20 years, the group is still a vital force. A Roots show is no mere revue of greatest hits, but rather a dynamic, inventive investigation of the band's immense repertoire.
Big Thief | Friday, Jan. 6 | Brighton Music Hall, Allston
Brooklyn-based Big Thief treats small songs to expansive arrangements. The band's critically-acclaimed debut album, "Masterpiece," merges frontwoman Adrianne Lenker's intimate compositions with crackling guitar sounds.
CRASHfest | Saturday, Jan. 28 | House of Blues, Boston
The second annual CRASHfest, a World Music/CRASHarts production, brings together a diverse collection of artists from near and far. Performers include Tuareg blues guitarist Bombino, chamber-pop ensemble San Fermin and Boston-based Ethiopian funk outfit Debo Band.
Cate Le Bon/Tim Presley | Tuesday, Jan. 31 | Middle East Upstairs, Cambridge
Los Angeles-by-way-of-Wales musician Cate Le Bon and American garage rocker Tim Presely, aka White Fence, split a bill. The two sometimes perform as a duo called DRINKS; both together and separately, they make playfully dissonant music.
Valerie June | Tuesday, Feb. 7 | The Wilbur Theatre, Boston
Valerie June's 2013 album "Pushin' Against A Stone" launched the folk-fusion singer into the hearts of many an Americana music-lover. "Pushin' Against A Stone" was an omnivorous, deftly-produced work, ranging from experimentations in Afropop and funk to spare, old time country songs. In 2017, June tours her much-anticipated follow-up, "The Order of Time."
Banda Magda | Wednesday, Feb. 8 | Red Room at Cafe 939, Boston
Banda Magda is the sprawling fusion project of Greek-born singer/composer/accordionist Magda Giannikou. It's impossible to put a fine point on the group's music, which unites multi-lingual lyrics, Latin rhythms and jazz-inflected orchestrations. Banda Magda's appeal lies in its imaginative arrangements, where technical chops are necessary but feeling is paramount.
Aaron Diehl and Cécile McLorin Salvant | Friday, Feb. 17 | Berklee Performance Center, Boston
In which two young jazz phenoms perform classic tunes by George Gershwin and Jelly Roll Morton — what more could you ask for?
Run the Jewels | Friday, Feb. 24 | House of Blues, Boston
Run the Jewels is perhaps the most bracing hip-hop act to rise to prominence in recent years. Emcees Killer Mike and El-P unleash aggressive, vicious rhymes in service to a relentless truth-telling mission.
Noname | Friday, March 3 | Middle East Downstairs, Cambridge
The artist formerly known as Noname Gypsy is one of the many young Chicago talents to be swept into the limelight as part of Chance the Rapper's sprawling posse of collaborators. After a turn on Chance's 2013 album "Acid Rap" and Chicago rapper Mick Jenkins' 2014 mixtape "The Water[s]," she released her debut LP "Telefone" in 2016. A slam poet-turned-rapper, Noname favors immersive wordplay and sumptuous, R&B-inflected beats.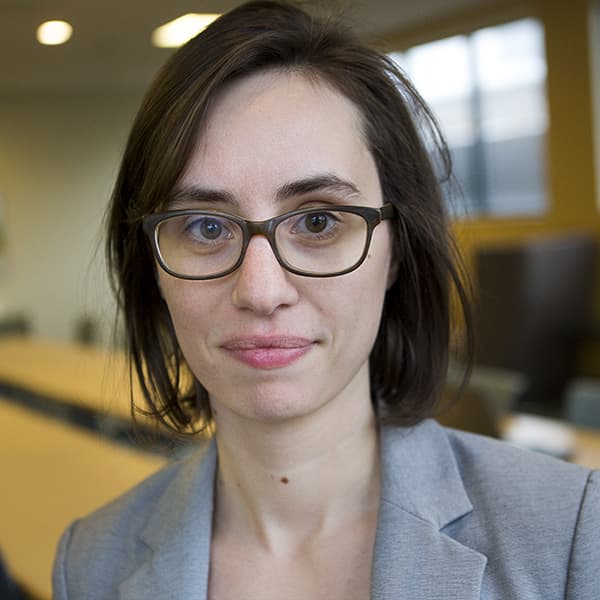 Amelia Mason Arts And Culture Reporter
Amelia Mason is an arts and culture reporter and critic for The ARTery, WBUR's arts and culture team. She covers everything from fine art to television to the inner workings of the Boston music scene.