State Grant Gives Record Co. Chance To Explore Feasibility Of 3 All-Age Music Venues In Boston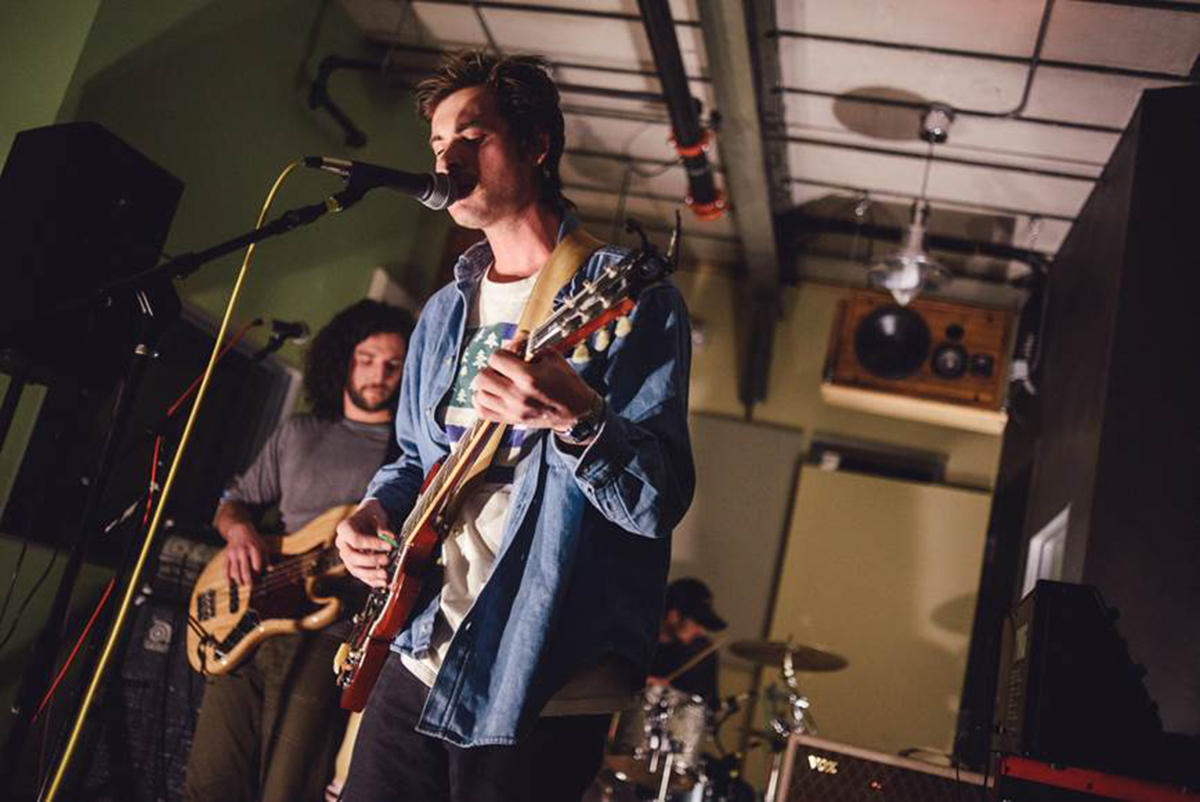 This article is more than 4 years old.
The lack of affordable space for fledging organizations, businesses and working artists has long been blamed as an obstacle for growth in Boston and throughout Massachusetts. The state-run economic finance arm known as MassDevelopment is hoping to address the problem with $950,000 in new grants to 23 organizations.
The money is being distributed and managed through what's known as the "Collaborative Workspace Program," and it's meant to spur jobs and innovation in a variety of creative industries.
One of the recipients, announced Thursday, is the Boston-based music incubator The Record Co.
The Record Co. is a non-profit that aims to foster a sustainable and diverse music scene, as The ARTery's Amelia Mason reported last year. It helps musicians record at subsidized prices and just this week released its first compilation album featuring local artists. The $25,000 financial boost it's receiving from the state will fund a feasibility study for the organization to further develop a plan to create three new music venues.
Matt McArthur, The Record Co.'s founder and executive director, said the much-needed performance spaces will fill a hole that's been widened by an evaporating stock of independently owned music venues around the city.
"In 2015 alone Boston lost five independently operated venues," McArthur, a Berklee grad, explained, "which leaves us with fewer places for local musicians to play and for local audiences to discover the music that's being made by locals."
McArthur's team has been exploring Jamaica Plain, South Boston and Dorchester for possible locations. Right now, he said, the triangle of neighborhoods represent an underserved "music desert."
The new performance spaces will serve as a platform for emerging artists to stage their first shows and the venues will be "intergenerational," aka for all-ages.
"It's important that young people can consume music," McArthur said. "They're an important cultural driver, and if they're excluded from live music then that's a huge missed opportunity."
Existing venues around town do host occasional all-ages or 18+ music shows, but they're on special nights or often during the day.
There's no legal barrier to serving alcohol in a venue that also serves minors, but there is increased liability, McArthur said, so venue operators often opt out of taking on the cost.
"For us — because we have different motives, because we're mission based, and because accomplishing our mission involves setting some of these precedents — we will absorb the additional liability," McArthur said.
"The truth is we're not really blazing a new trail — we might be for Boston — but you can find examples of that happening all over the country, as close as Providence," he said. "A more integrated, holistic experience is what actually results in cultural change."
Organizations that espouse empowering words like that are exactly what the state's new grant program was looking for, said Helena Fruscio Altsman, the state's deputy assistant secretary of innovation, entrepreneurship and technology.
She said The Record Co.'s clear connection to the community really piqued the grant-making team.
"You could tell that they were working with the people they were serving to truly give them the type of resources and the type of spaces that they need."