'Songs Don't Break': On Debut Album, Big Thief Pours Pain Into Tender Melodies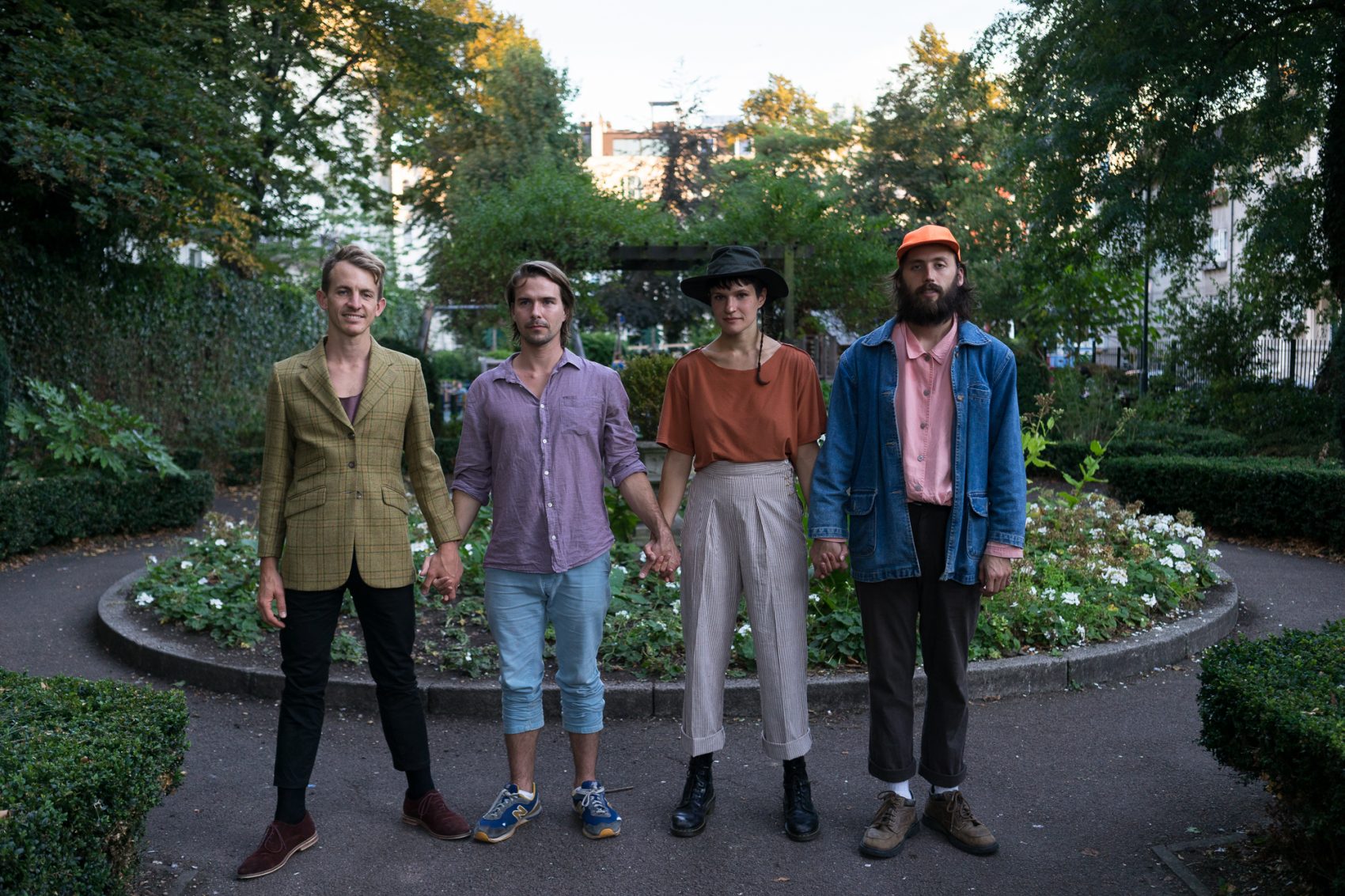 This article is more than 3 years old.
In 2016, the Brooklyn indie rock band Big Thief did what so many Brooklyn indie rock bands strive to do: emerge from seemingly nowhere with a debut album so good that nary a critic could ignore it. "Masterpiece," the title of said album, is probably not meant to be as cheeky as it comes across now, but the record itself is rather masterful in its delicate navigation of warmth and explosiveness. The songs are another kind of rarity — instantly transportive and endlessly generous, offering more with each successive listen.
Though contributions from bassist Max Oleartchik and drummer James Krivchenia should not be understated, the group — which performs at Brighton Music Hall in Allston on Friday, Jan. 6 — is really an outgrowth of the partnership between frontwoman Adrianne Lenker and guitarist Buck Meek. Both attended Berklee College of Music in Boston, but they didn't meet until each had relocated to New York City. In fact, they ran into each other by chance on the very day that Lenker moved to Brooklyn. Meek showed her around the city and they began collaborating. The two toured relentlessly in the early days of their partnership, crisscrossing the country in a white 1998 conversion van they christened Bonnie. In 2014, the duo released a pair of EPs, two gentle, low-fi masterpieces in their own right.
The collaboration has proven fruitful, says Lenker, in part because she and Meek complement each other so well. Speaking over the phone from Brooklyn, she describes Meek as an excellent road buddy, endlessly optimistic and hardworking, and possessing of a musicality that uniquely suits her own.
"If it was a landscape, I think my writing and my singing and stuff, those would be more ethereal, more part of the sky and the air," Lenker says. "And I think his would be the mountains and the gravel and the riverbed. And his way of playing, too — it's got this sort of, this quality that's a little more jagged. It's a little more grounded."
That contrast is the crux of "Masterpiece," and the source of its allure. Lenker sings in a hushed, breathy croon; on past recordings, her voice curled in smoky tendrils around the finger-picked perambulations of her acoustic guitar. Big Thief's set pieces are bigger, louder and occasionally jarring, pierced by Lenker and Meek's Television-esque twin guitars. Yet somehow the closeness of Lenker's delivery remains intact, a fallen leaf bobbing confidently upon the ocean that spasms beneath.
Lenker, 25, is Big Thief's primary songwriter. A native of Minnesota, she picked up the guitar at age 6, inspired by her father, John, who is also a musician. "He showed me some chords and that was it. I've been fascinated with the instrument since," she says. Later, when Lenker was a "pensive and serious" preteen, socially awkward and unhappy at school, the guitar and songwriting became the refuge that they remain today.
"It's like the earth," Lenker says. "No matter how much you convulse, or no matter how much you feel or throw at this thing, it will hold and contain you, and there's no amount of pressure you can release or put into it where it will break. It won't break. And songs don't break."
Lenker recorded her first album at the age of 12, with the help of her father and a Minneapolis engineer and producer named Steve Hodge, who, she says, she met in karate class. After the misery of middle school, her parents allowed her to earn her GED instead of attending the local public high school. This period, Lenker says, was the beginning of her musical education. A scholarship helped her continue to hone her craft at Berklee. "Being at school was less about learning the curriculum as being immersed in a place where everyone cared about music," she says. "It turned into a really fulfilling time for me."
All this is to say that the songs on "Masterpiece," fresh though they are to many ears, are the products of years of practice. Lenker is as adept at spinning a yarn as she is at penning poetry. Take, for instance, the refrain in "Real Love" — "Real love, real love, real love makes your lungs black/ Real love is a heart attack" — which achieves what any good chorus should by feeling both cathartic and broadly relatable. But its meaning deepens as a story about an abusive relationship emerges, witnessed through the eyes of a child.
"For people who have been in abusive relationships, especially as children, there isn't an escape. You can't leave, you can't get in a car and drive yourself somewhere," Lenker says. At the same time, "There's a voice that's outside this story, and it feels like a solid voice to me." Lenker demurs when asked about the real-life inspiration for her songs, but she admits to relating to the child in "Real Love." Those tough moments in childhood — when adults let you down, or other kids tease — stay with you forever. "I think this was a way to look back, to reach back to my child-self and provide this feeling of safety," she says.
But Lenker also sees childhood as a source of strength. "That's where a person's curiosity is," she says. "That's where a person's fascination is, with the world. That's where your imagination is." The musicians she admires most, like Leonard Cohen, are the ones in whom she identifies a childlike openness: "[Cohen's] humility, to me, is an extension of his curiosity and his deep connectedness."
It is easy to locate that sensibility in Big Thief's songs. "Real Love" brims with tenderness, even in its most brutal moments. "Oh Mama," Lenker murmurs, the words weighty with inarticulate feeling, as Meek's guitar churns beneath. "Oh Papa." But these songs have claws, too. Lenker's artistry may be, as she puts it, "ethereal," but there is something bracing about the way Big Thief unearths pain, wrenching it from its underground resting place and holding it up to the light, mud-streaked and splintered, and suddenly visible.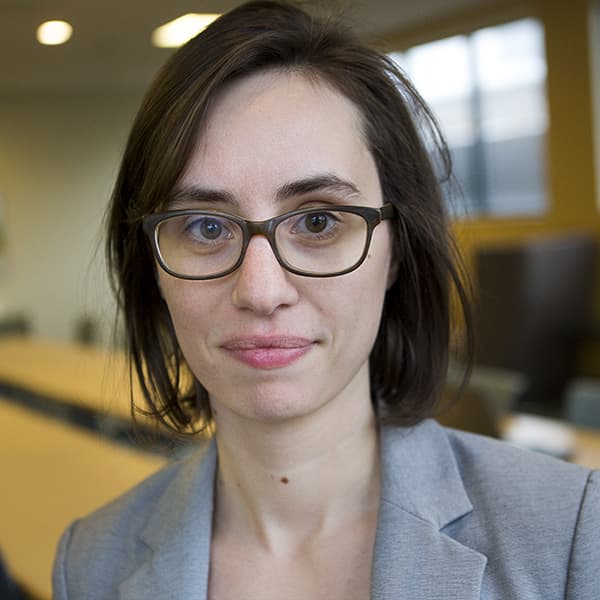 Amelia Mason Arts And Culture Reporter
Amelia Mason is an arts and culture reporter and critic for The ARTery, WBUR's arts and culture team. She covers everything from fine art to television to the inner workings of the Boston music scene.