A Belmont Film Series About The Global Refugee Crisis Asks: Can Art Change The World?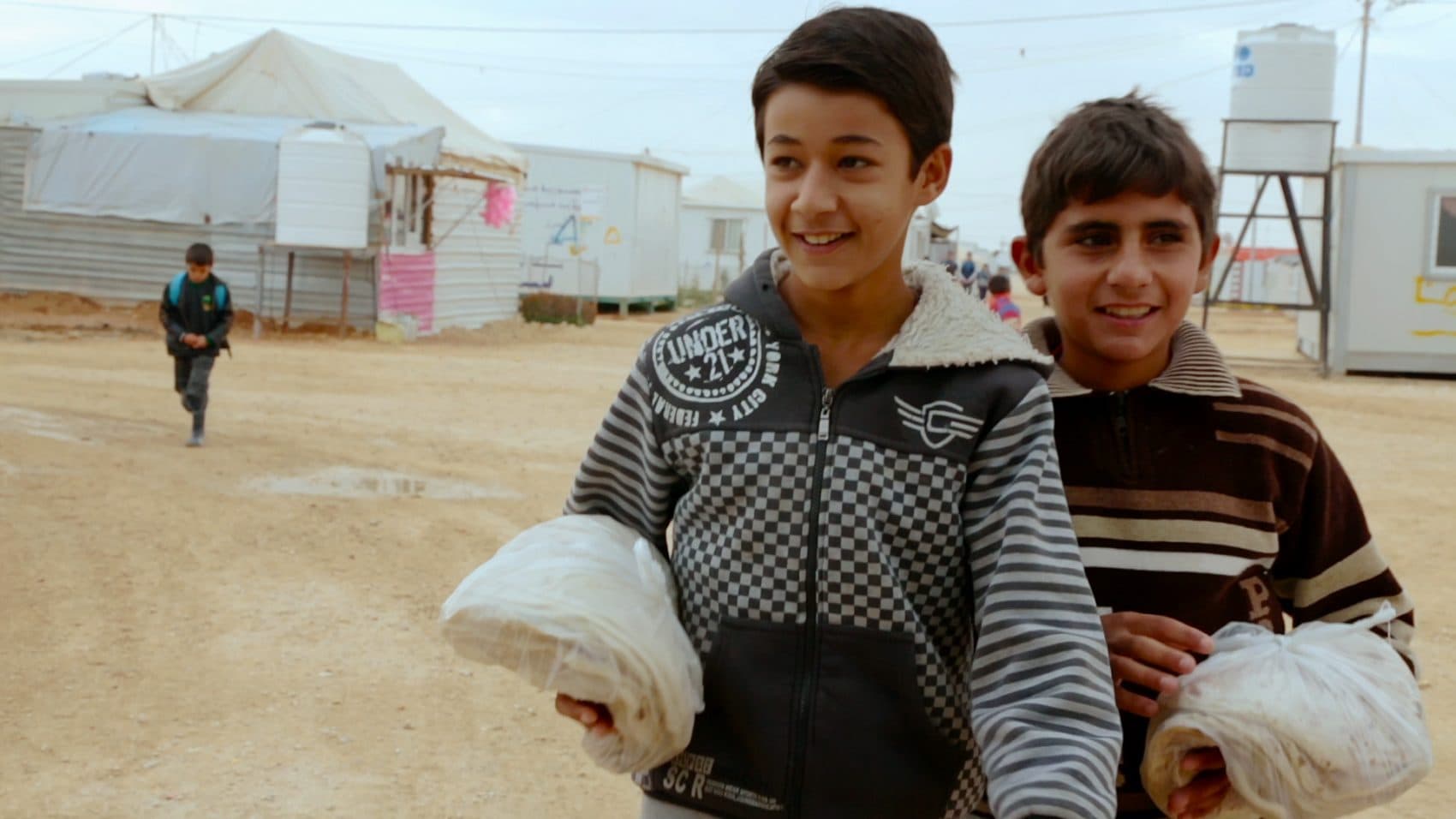 This article is more than 3 years old.
When Belmont World Film founder Naomi Ellenberg-Dukas and executive director Ellen Gitelman first began tossing around the idea of a film series highlighting the global refugee crisis last year, their goals were modest. Mainly, they hoped to raise awareness and perhaps inspire others to get involved in refugee resettlement efforts.
Both were active with the Boston-based Refugee and Immigrant Resettlement Center (RIAC), where, as volunteers, they helped recently immigrated families adjust to life in Massachusetts — picking them up at the airport, sending them baskets of food, raising money to cover the rent.
"We wanted to have people become aware that it doesn't have to be a big whole thing," Gitelman says. "They can help in a small way."
But the timing of the series, titled "A Community Responds: Three Films on the Global Refugee Crisis," infused the project with new urgency.
The first film — "Sonita," a documentary that follows an 18-year-old Afghan refugee living in Iran as she pursues her dream of becoming a rapper — screened just days after the White House issued an executive order temporarily barring people from seven predominantly Muslim nations from entering the United States, and indefinitely shutting the door to Syrian refugees.
"After Spring," a documentary about a Syrian refugee camp in Jordan, screens at the West Newton Cinema on Wednesday, Feb. 15, as the legal battle over Trump's executive order continues. ("After Spring" is also showing at the Regal Fenway theater in Boston on Monday, Feb. 13.)
"Llévate mis amores" ("All Of Me") — a Mexican documentary about a unique grassroots effort to aid undocumented immigrants — screens at the Belmont Public Library on Thursday, Feb. 16, but by then the political reality for immigrants coming to the U.S. may well have changed again.
Any extra proceeds from the series will be donated to RIAC and the International Institute of New England. Money is especially crucial right now, Gitelman says, since the organizations' federal funding may be under threat. But goodwill toward immigrants has the greatest potential payoff, Ellenberg-Dukas says. "I think they are fearful of the wave of hate … that seems to be coming right now," she says of the refugee families she works with.
At the same time, Belmont World Film's mission is "not to change people's minds," Gitelman says. "Our job is to present."
Emily Reardon, head of reference at the Belmont Public Library, which co-sponsored the film series, agrees. "The library has a responsibility to educate and to provide information," she says. "And to provide accurate information so that people can make their own decisions."
Documentaries especially offer perspectives that are hard to come by in other mediums. "It's not a panel of Boston experts who are talking about people in Syria or Afghanistan or someplace in Central America," says Belmont resident Sam James, a congregant of The First Church of Belmont, who coordinated the Unitarian Universalist church's co-sponsorship of the series. "It really is the people themselves."
And so the organizers of "A Community Responds: Three Films on the Global Refugee Crisis" find themselves at a curious crossroads, where the urgency of a humanitarian crisis and a heated public debate about U.S. immigration policy meet a genuine desire to allow audiences to make up their own minds and the subjects of the documentaries to speak for themselves.
Those tensions play out in the films as well. In "Sonita," director Rokhsareh Ghaemmaghami becomes entangled with her subject, eventually going so far as to intervene when the young woman's family tries to make her marry.
"After Spring," which was directed by Steph Ching and Ellen Martinez and executive produced by Jon Stewart, takes a more measured approach. The film follows two families and several aid workers in the Zaatari refugee camp in Jordan. "We did want to get all different sides of the story, all different parts of the experience," Ching says. "I think ultimately what we wanted to try to portray was just the feeling of being in the camp — what that experience is, for the people who work there, for the people who are living there. And kind of have the camp be the main character, in a way, too."
The population of Zaatari is estimated at nearly 80,000 people. Ching and Martinez cast the camera's gaze lovingly over the vast desert encampment, which is bustling and saturated with color. The people they depict are resourceful and creative, determined to find work and make a better life for themselves. "We fell in love with them immediately," Ching says. "They were so welcoming and so funny and just really open to sharing their stories, and that's something we hope came across."
But the film also shows the maddening dearth of resources and sometimes impenetrable bureaucracy of the camp. Children especially suffer — schools are chronically underfunded and understaffed, and many youth end up at loose ends, roaming the encampment in packs. More than once, adults worry that Zaatari's children, who make up more than half of its population, may become "the lost generation."
As much as Zaatari resembles a city, the film makes clear its inhabitants are not full citizens, nor true agents of their own destinies. "After Spring" stands as an assertion of the humanity of its subjects, of their right to not merely survive, but to thrive.
In the current political climate, that notion may indeed be radical. "Trump and his administration, they're trying to inoculate the country from having any concern about what's going on," James says. "I think these films, in some small way, can be ... an act of protest."
This article was originally published on February 08, 2017.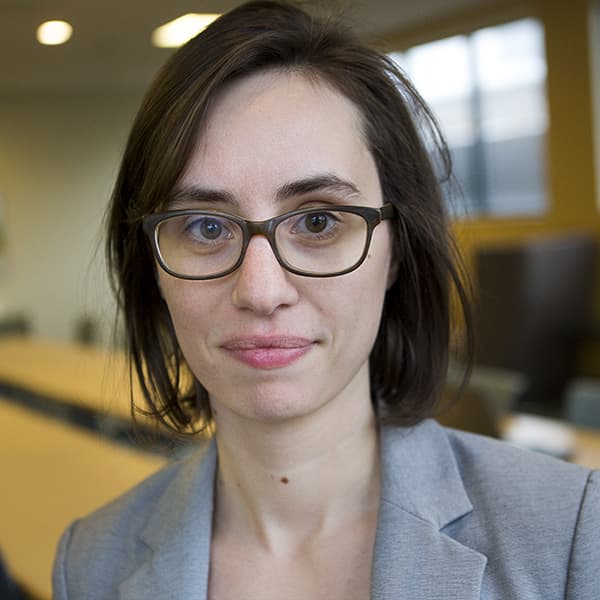 Amelia Mason Arts And Culture Reporter
Amelia Mason is an arts and culture reporter and critic for The ARTery, WBUR's arts and culture team. She covers everything from fine art to television to the inner workings of the Boston music scene.