From Chamber Pop To Avant-Pop, Cuddle Magic Discovers What It Means To Be Cuddle Magic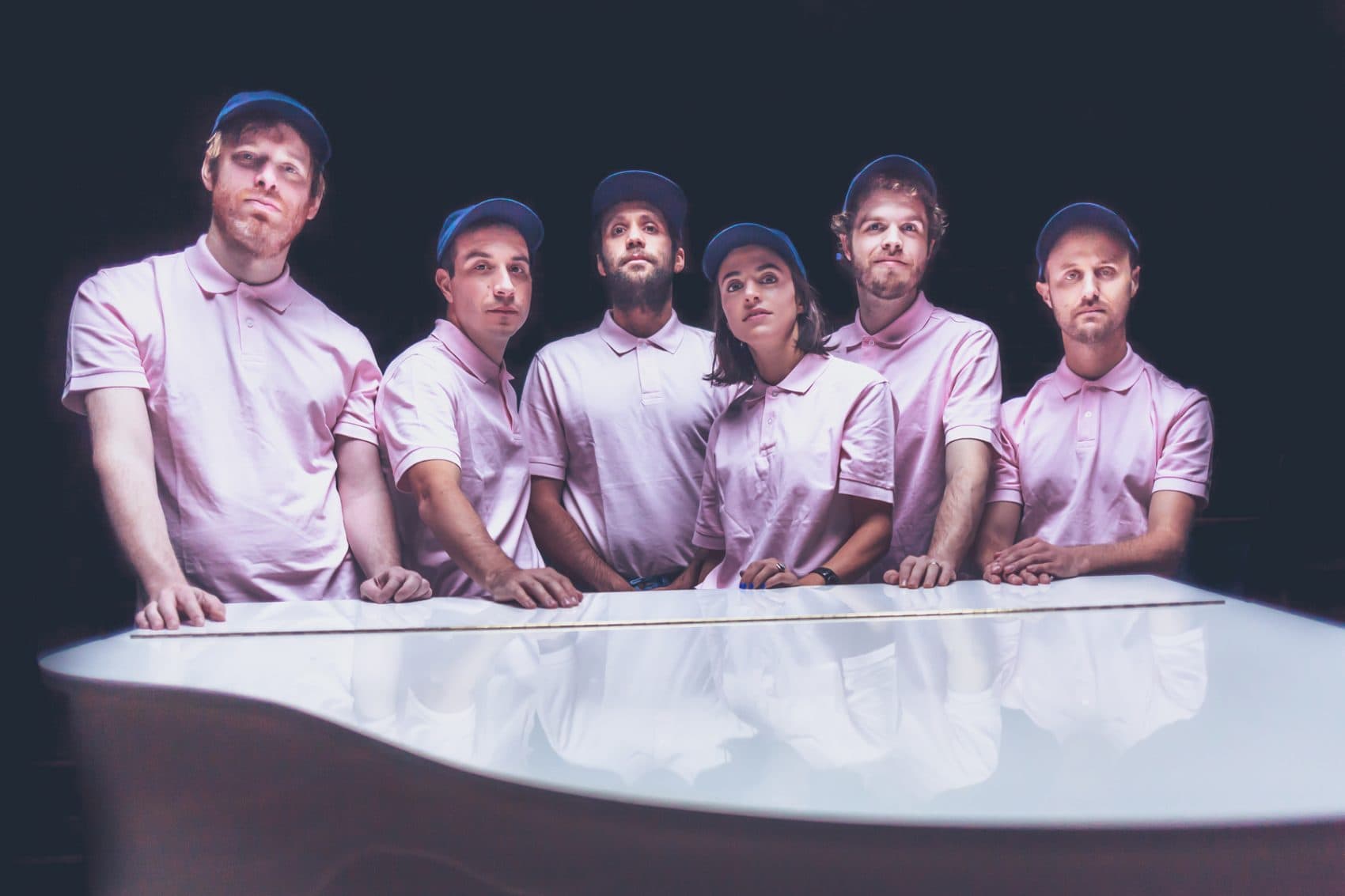 This article is more than 3 years old.
I first encountered Cuddle Magic nearly a decade ago at House of Yes in Brooklyn, which back then was just a rickety warehouse with aerialist equipment dangling from 30-foot-tall scaffolding. In my memory, at least a dozen musicians were crammed onto the modest stage, eerily lit by their own blown-up images projected on the wall behind them. Together they played strange, careful music that was utterly entrancing.
A sprawling, musically ambitious group like Cuddle Magic rarely makes it very far; such an endeavor is just too complicated and too expensive, better suited as a diverting side project than a main gig. Yet, after 10 years and five albums, Cuddle Magic is at last having a "moment," as evidenced in a shout-out on NPR's All Songs Considered and an approving review on Pitchfork. The band is currently on tour with its latest release, "Ashes/Axis," and performs at the Lizard Lounge in Cambridge on Tuesday, Feb. 21.
When I asked one of the group's ringleaders, Benjamin Lazar Davis (of Okkervil River and Joan As Police Woman), what the players — all of whom are involved in other projects — get out of their work with Cuddle Magic, his answer spoke at once to the band's uniqueness and the difficulty of describing it: "We can only get Cuddle Magic — the feeling and ideas of Cuddle Magic — by playing [in] Cuddle Magic."
With a little prodding, Davis boiled it down to this: "It's always kind of been about taking more complex ideas and making them sound really simple."
On "Ashes/Axis," that approach manifests in earworms that beg to be sung but are tricky to learn. Attempt to sing along, and you'll realize your instincts are rarely enough; it's easy to miss your entrance, or forget where the melody resolves. The harmonies can be sticky, the phrasing counterintuitive. But the songs are as emotional as they are cerebral.
The seven original members of Cuddle Magic met more than a decade ago at the New England Conservatory in Boston. (Two have since departed.) The band, which is now based in New York City, has settled on a six-person lineup: Davis, David Flaherty, Cole Kamen-Green, Christopher Andrew McDonald, Kristin Slipp and Alec Spiegelman. In the beginning, Cuddle Magic was most often described as "chamber pop," thanks to its intricate arrangements and mostly acoustic instrumentation. Banjo, double bass, clarinet and trumpet all made frequent appearances, alongside keys and drums.
Nowadays Cuddle Magic relies as much on moog bass and electronic samples as it does on percussion and guitar. "I think we've kind of moved on in some ways from the chamber pop thing," Davis says. "But I think … the way that we play live together, maybe it's more the way that a string quartet plays together, in that we rehearse a lot and really know how the different instruments interlock together. And in some ways we're maybe more like chamber pop than ever."
On "Ashes/Axis," Cuddle Magic by turns evokes the electronic zaniness of The Flaming Lips, the melodic adventurousness of St. Vincent and the rhythmic complexity of Dirty Projectors. Like many of its avant-pop brethren, Cuddle Magic borrows its most interesting ideas from Africa, specifically the fleet polyrhythms of Ghana, slowing those sprightly perambulations to a lopsided amble. But when asked about the band's influences, Davis answers with characteristic self-reference: "I want to say that the biggest influence on Cuddle Magic is Cuddle Magic."
"I want to say that the biggest influence on Cuddle Magic is Cuddle Magic."

Benjamin Lazar Davis
It makes a certain sense. Cuddle Magic has always been a highly collaborative group. Its members share instruments, singing duties and arrangements. Over the years they have cultivated a kind of extended musical family, featuring numerous songwriting credits from Davis' brother, Tim Davis, and former member Bridget Kearney (Lake Street Dive), and devoting an entire album to a collaboration with the classical composer Phyllis Chen.
In its 10 years as a band, Cuddle Magic has developed certain musical trademarks that can only be described as "Cuddle Magic-esque": a fondness for halting, disjointed phrasing that swells into melismatic release; whispery vocals against crunchy percussion; an abiding commitment to saxophone. The group possesses an uncanny ability to refine complicated concepts, to reduce them to their essential parts, and its members know better than most how to deploy space to dramatic effect. Their best ideas may be the ones they don't use.
On "Ashes/Axis," Cuddle Magic never says anything too plainly. Its most ambitious piece of music arrives in the middle, a suite in two parts titled "The First Hippie on the Moon."
Based on a Grateful Dead song called "Dark Star," it's something of a high-concept effort. ("We're kind of split in Cuddle Magic about the Grateful Dead," Davis says. "Some of us really like the Grateful Dead and some of us really don't like the Grateful Dead.") But the suite is also, as Davis explains, "about a hippie on the moon."
The new album draws its title from one of the composition's more impressionistic verses. "Ashes/Axis" is a phrase that hints at deeper meanings, though at its most basic it thrills in the juxtaposition of those two words: what they mean, but more crucially, how they sound.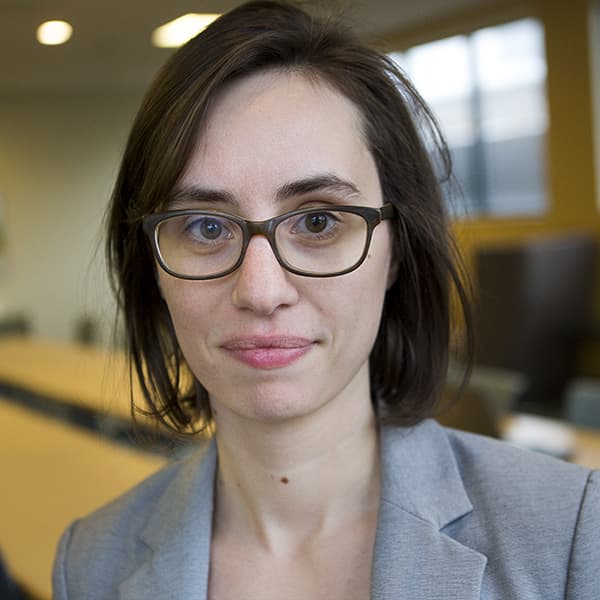 Amelia Mason Arts And Culture Reporter
Amelia Mason is an arts and culture reporter and critic for The ARTery, WBUR's arts and culture team. She covers everything from fine art to television to the inner workings of the Boston music scene.