Erotically Charged 'Edward II' Stares At Love And Obsession In The King's Court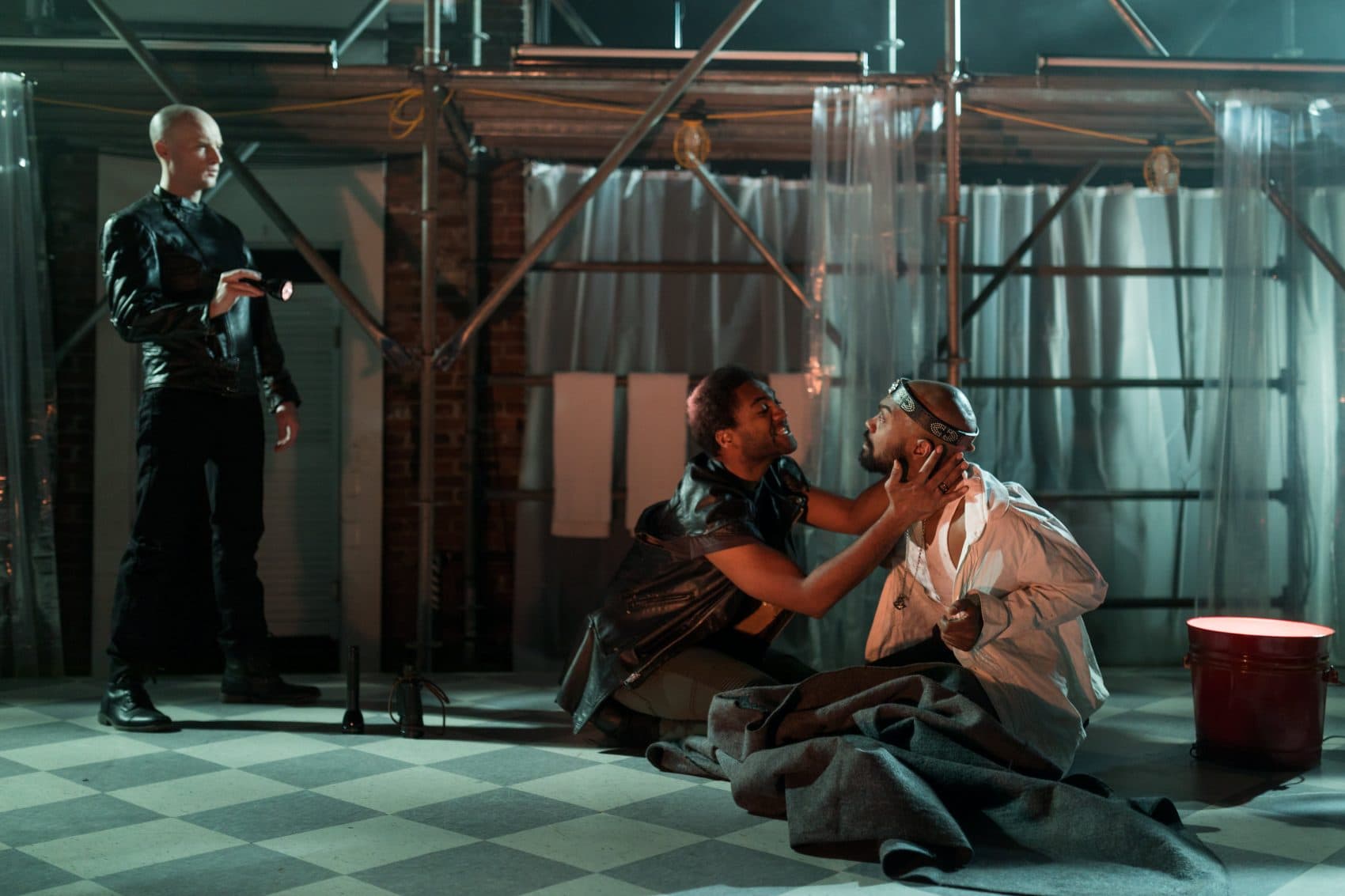 This article is more than 4 years old.
Erotic obsession, political machinations, hubris derailed by the spinning of Fortuna's wheel — "Edward II" has everything you'd want from a great episode of "House of Cards," or an Elizabethan-era history play. Director David R. Gammons' freshly conceived production of Christopher Marlowe's drama is unrelentingly moody and devilishly stylish; to look away for a moment is to risk missing the next gorgeously sculpted stage picture, often rendered through the interplay of light and shadow.
Whether the high-concept gloss bores deeper into the meaning of the piece or has much to say about its implications for the human condition are questions I'm still wrestling with. But what's clear is that this humid, sometimes spooky rendering of "Edward II," onstage at Charlestown Working Theater through March 19 in an Actors' Shakespeare Project production, offers a bounty of outstanding work from a deeply engaged creative team. Lots of people seem to be reaching their high point of recent seasons, all at the same time.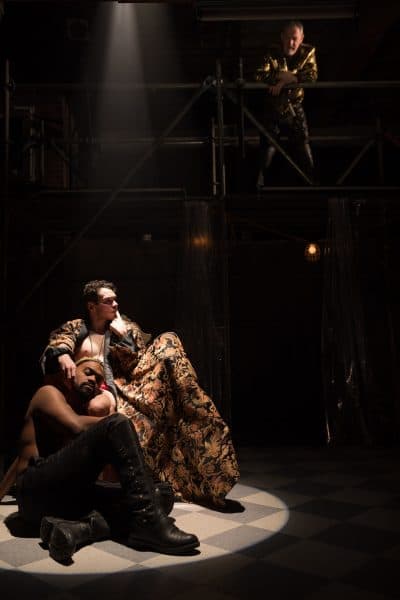 Long an affectation of Elizabethan specialists, Marlowe's work has seen renewed popularity in the 21st century. Born within a few months of William Shakespeare, Marlowe presents a more romantic figure than the Bard. Widely popular in his time, he wrote six plays and likely pursued a sideline as a spy on behalf of the Queen's government before his life was cut short, at 29 years, in a deadly barroom brawl that may well have been an assassination.
With "Edward II," Marlowe firmly established the English history play as a potent genre, mining dusty, shaggy-dog chronicles for details with which he condensed a king's 19-year reign into a taut political thriller organized around a central dispute. But Marlowe's sometime collaborator Shakespeare — the New Oxford Shakespeare edition of the collected works released a few months ago provocatively lists Marlowe as a full co-author of the three "Henry VI" plays — would push the genre further, imbuing his work with layers of psychological depth and philosophical insight that "Edward II" only glances at.
This story of a 14th century English king who was eventually forced to abdicate the throne is particularly attractive to modern audiences for its clear, straightforward language and its anachronistically forthright presentation of same-sex attraction. Edward is driven to distraction by his feelings for the low-born Gaveston, who the new king welcomes to court after a long exile imposed by his recently departed father. Edward calls Gaveston his "friend" while hostile noblemen term him the king's "minion," but director Gammons makes clear that their electric connection is sexual.
As Gaveston, Eddie Shields opens the show in the nude, illuminated by a single swinging light bulb as he climbs out of a bath, nearly pulsing with anticipation for his reunion with Edward. At the outset of a riveting, swaggering performance, Shields makes clear that Gaveston is both smitten and a schemer. "What greater bliss can hap to Gaveston/ Than live and be the favorite of a king!" he says to the audience with a seductive smile, drawing out those last three words as if savoring a rich dessert. Later he'll wear gold-colored high heels, acutely aware that his newfound power at court is tied up in his sexuality.
Gaveston is happy to accept the king's favor, in the form of rapidly accruing ranks of nobility and unfettered access to the royal treasury, because: Why not? A female lover could well be festooned with similar bounty. While his attraction to Edward is real, he sees no reason to refrain from using their connection for political leverage.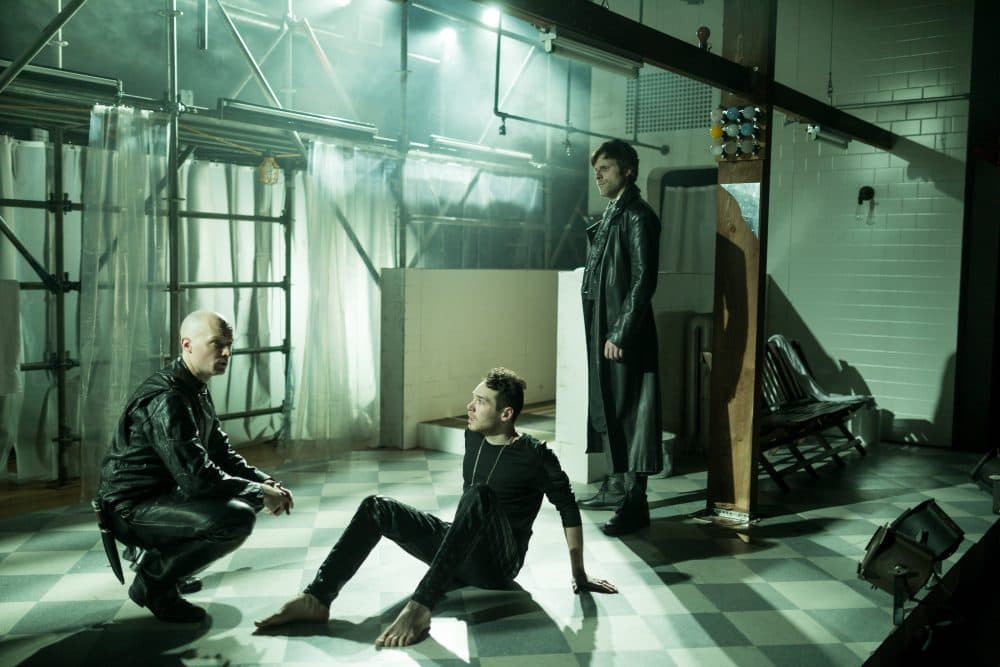 While foregrounding the sexual nature of this central relationship, Gammons does not imply that the court's displeasure with Gaveston is simply an enforcement of heteronormativity. The classism of this society is perhaps even more crucial to its orderly function.
When Gaveston reunites with the King (Maurice Emmanuel Parent), the two perform a remarkable, erotic dance that both stands in for the sex act and culminates in a symbolic surrender of Edward's royal robe and his throne. When the king kneels in a subservient posture to this low-born interloper, the mix of troublesome sexual and courtly politics implies clearly that this new order cannot stand.
Gammons explains in a program note that the production design is inspired by gay bathhouse culture of the 1980s. Sara Brown's artfully dilapidated set implies a mix of subterranean bathhouse and industrial basement, with grimy floor tiles, flickering fluorescent lights and ancient-looking water fixtures. Rachel Padula-Shufelt's costumes are heavy on the black leather and zippers. Jeff Adelberg's evocative lighting design heightens the production's gothic creep, with an actor's shadow sometimes casting across the whole playing space. David Wilson mines synth-heavy tunes by Bauhaus, Joy Division and Kraftwerk for an ever-moody soundscape. It amounts to a production that is great fun to watch.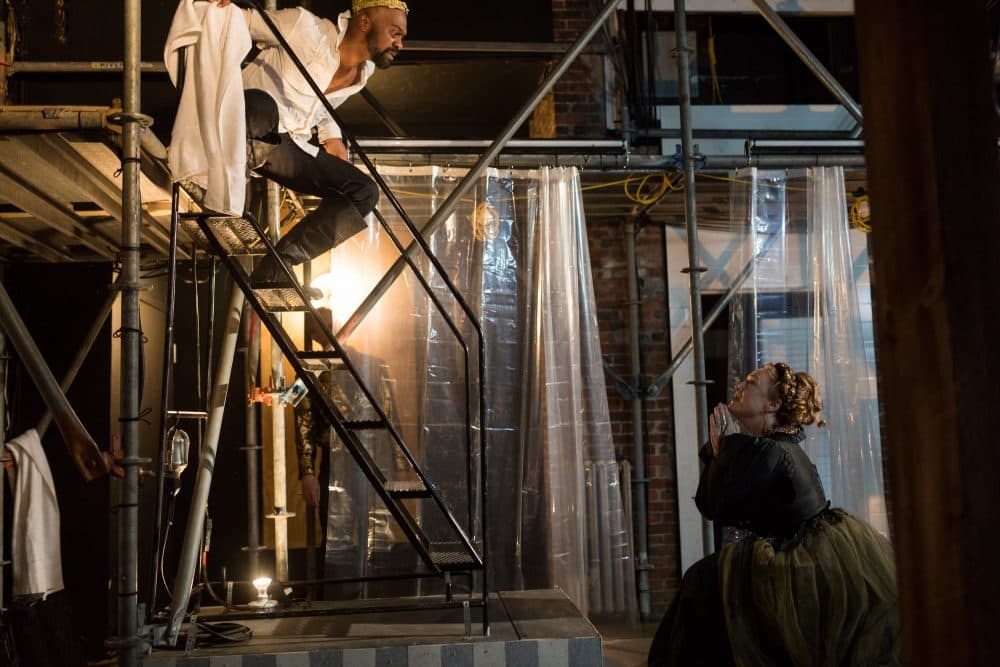 The cut of the play used here consolidates more than 30 characters into eight or nine. Some of the source material's political machinations are omitted, and the crowd of scheming noblemen is largely distilled to Nigel Gore's Lancaster and Alex Pollack's Mortimer.
Gore is suitably powerful and threatening, but the unhinged menace Pollack brings to his role is one of the production's great pleasures. Speaking in slow, disaffected tones, Pollack adds a delicious level of irony to just about everything he utters, underlining the character's duplicity. When Mortimer coldly whistles his way through the performance of a gruesome execution, it's a cruelly whimsical moment worthy of Quentin Tarantino.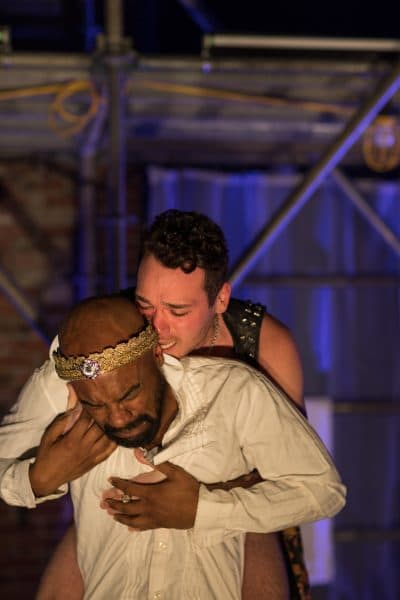 Parent's performance as Edward grows stronger throughout the show, as the king's manic political impotence gives way to a richer portrait of a man's sensibilities unraveling. ("My mind's… distempered" he tells a jailor in the late going, with a vulnerability that brings great humanity to a king struggling to comprehend his own mortality.)
The production is filled with unexpected bits of visual poetry, including a sort of tortured dance by David J. Castillo as the king's son, writhing between the competing interests of those who seek to manipulate him. Inventive directing choices in the play's final third add an extra depth of psychodrama; Gammons even uses existing text to more or less conjure up a Shakespeare-style ghost scene as Edward confronts his impending journey to the afterlife.
There are moments when things would be served by a bit of restraint — after creating a simple but quietly thrilling visualization for the final departure of Edward's soul, Gammons risks undoing the effect by needlessly bringing the actor back onstage for one last conceit — but this production runs on excess. The deep honesty of the actors' performances meshes with, rather than runs counter to, the high-concept approach of the director and his designers. Each indulgence feels earned, and welcome.
Does it all amount, as hinted at in the director's note, to a particularly timely observation of the politics of the Other? I think this "Edward II" ultimately strains to find a deeper resonance beyond whatever Marlowe intended. But in its suggestion that a man's obsession can both destroy and ultimately redeem him, it is fully intoxicating.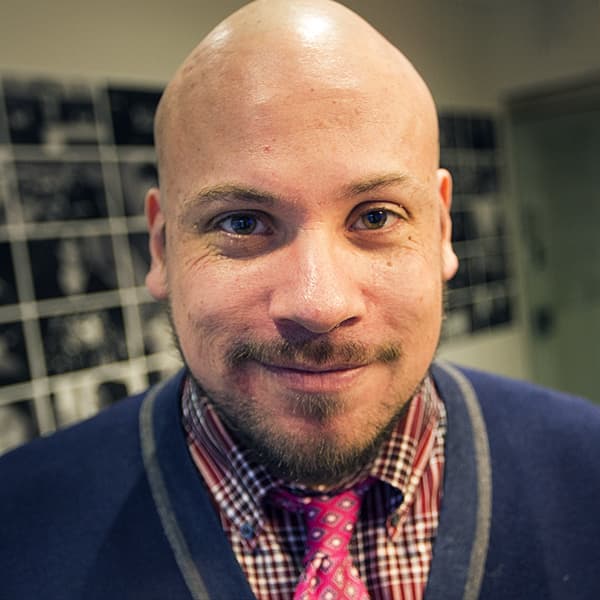 Jeremy D. Goodwin Contributor, The ARTery
Jeremy D. Goodwin was a writer and critic for WBUR's The ARTery.