Medford Musician Wins Year Supply Of Tea With Novelty Accordion Song
In retrospect, the Celestial Seasonings' Create Some Magic Contest may have been tailor made for Alex Cumming.
Cumming, a Medford resident, entered the novelty promotional competition on a lark. Entrants were invited to submit an original piece of artwork inspired by the tea brand's products — and Cumming, it turned out, had already written a song about Celestial Seasonings tea.
The company announced the contest's three winners from its social media accounts on Tuesday.
Cumming's winning video depicts him in faux-daguerreotype black-and-white, swaying jauntily in his living room with an accordion strapped to his belly. He sings lustily of the marvels of hot water steeped in all manner of vegetation — black, white, green and, in a tongue-twisting denouement, "CamomileSleepyTimeLapsangSouchongAssamLemonZest."
The chorus concludes with a wink to the tea brand that inspired the song: "Now get that teapot ready and you will see/ You cannot go wrong with a cup of Celestial tea!"
For Cumming, a native Englishman, singing about tea came naturally. "I'm English. I like tea," he says. Though the prototypical Brit would usually opt for black, Cumming prefers herbal. "I've had to reduce because I really need to sleep," he explains. "In my old age I'm getting more fragile to caffeine."
Cumming, 26, began writing his tea song in 2015, mainly as a way to keep himself entertained during a long hospital stay while he was being treated for chronic pain. Though his illness left him temporarily wheelchair bound, he is now back on his feet, touring England and the States with his acoustic duo Alex Cumming & Nicola Beazley and an a capella folk quartet called — again, coincidentally — The Teacups.
Perhaps it was Cumming who was tailor made for the contest.
In writing the song, Cumming says he tried to channel the music of a bygone era. "It was a song about tea, so it naturally was going to be a little bit silly," he says. "So I had the whole old-style musical thing in my mind. The Victorian/Edwardian music hall ... bouncing-around-with-your-top-hat-on type music."
Cumming says his love of music hall goes back to a summer he spent performing as part of England's sole remaining pierrot troupe, the Pier Echoes. The English comic clowning tradition, which reached peak popularity in the early 20th century, was once a common presence in seaside hamlets across the island, propagated by roving bands of musicians "wearing all white with black pom poms and things like that," Cumming explains. (YouTube evidence bears this out.)
For his efforts, Cumming will receive a year's supply — nine cases — of the Celestial Seasonings tea of his choice. He opted for Sleepy Time. "I was trying to think of the tea I would get least sick of having lots of, every day, for a year."
Follow The ARTery on Facebook and Twitter, and sign up for our upcoming newsletter.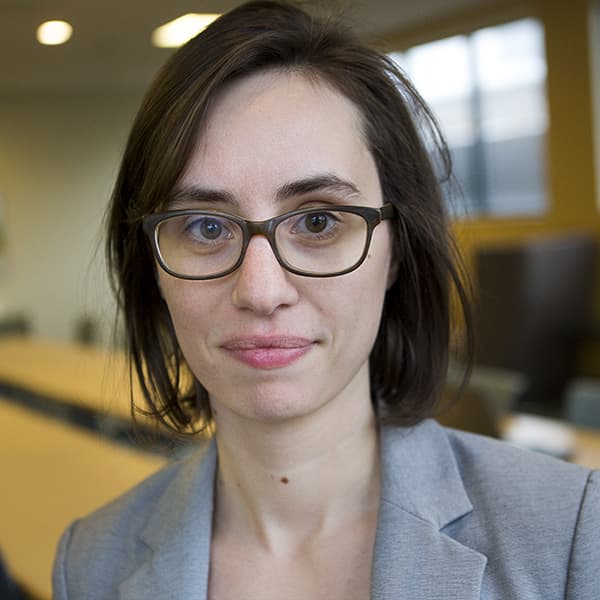 Amelia Mason Arts And Culture Reporter
Amelia Mason is an arts and culture reporter and critic for The ARTery, WBUR's arts and culture team. She covers everything from fine art to television to the inner workings of the Boston music scene.