Ghosts Of Lincoln And Shakespeare Haunt 'Our American Hamlet' In CSC Production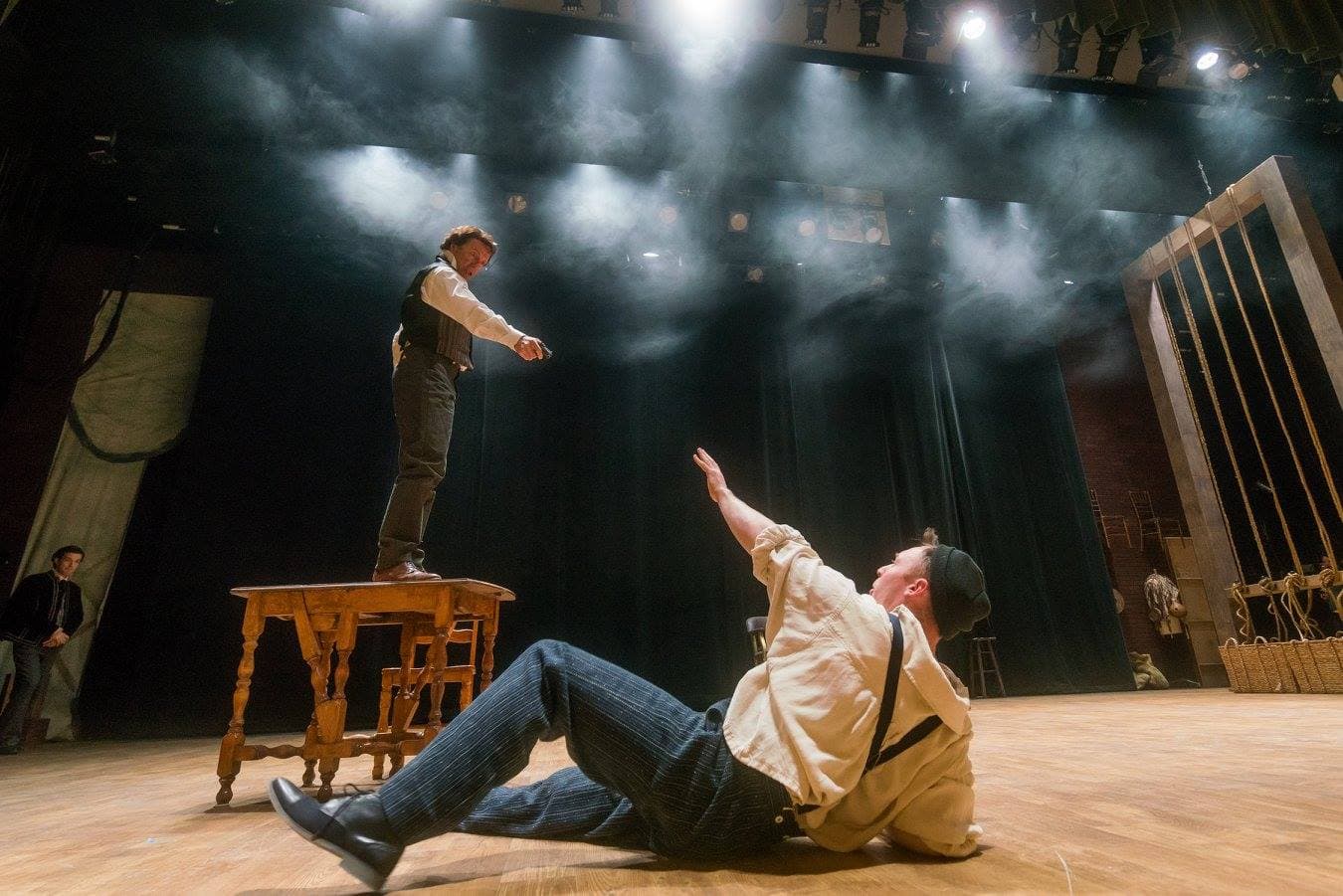 This article is more than 4 years old.
Actor Edwin Booth didn't need to worry much about being upstaged by his two thespian brothers on the actual stage; historians of theater describe him as maybe the greatest American actor of the 19th century. But one brother did manage to wrangle away top billing in the history books, though infamously: Abraham Lincoln's killer, John Wilkes Booth.
Broadway's Booth Theatre is named in Edwin's honor, and you can still glimpse a statue of him (as Hamlet) through the locked gates of Gramercy Park. Chiefly, though, this once-famous actor is now a footnote to the story of his brother, the assassin.
As Jake Broder's "Our American Hamlet" has it, Edwin had a lifelong obsession with redeeming his family name — not just from John Wilkes' infamy, but from the public drunkenness and bigamy scandal that ended the career (and life) of their father, a barnstorming actor with an international reputation. Broder's play, making its debut in a nicely realized Commonwealth Shakespeare Company production at Babson College through April 2, piles on the ironies of the Booth brothers' contrasting fates.
It also piles on, somewhat obsessively, an interweaving of the Booths' story with text and situations from Shakespeare's "Hamlet." The connections between the two stories are not so clear, although director Steven Maler does finds the lithe drama at the heart of the play's flashback-filled structure.
Jacob Fishel plays Edwin convincingly with a regal but vulnerable affect, a lord of the stage who is forever undermined by the haunting influence of his father and the bumbling, jealous rage of his brother John. (The would-be assassin, seen here as a shallow brute, is played by Joe Fria.) The seven-person cast includes the playwright himself as Edwin's friend Adam Badeau and a wickedly irascible Will Lyman as the often raving family patriarch, Junius Brutus Booth. Maureen Keiller doubles as both of Junius' wives, and Lucy Davenport plays both Edwin's sister and his wife.
The playwright shoehorns various conceits into the ambitious script. A story that seems to be shaping up as an Oedipal struggle against a father's influence morphs into more of a Cain and Abel situation. Celebrity culture seems to come in for a critique. There's some stuff about an actor's love for the stage being similar to a debilitating addiction. And a couple of conceptual layers separate us from the action.
First we're greeted by Broder as Badeau, a Union officer and writer who, in Broder's telling, takes the actor under his wing. Broder has Badeau sprinkle in some fairy dust about ghosts and the power of theater before showing us Edwin, several months after Lincoln's death, about to go onstage even as an agitated mob gathers outside the theater. This is a compelling setup, and I immediately want to know how it'll work out. Badeau asks the actor a wonderfully pointed question: "Are you going to play Hamlet on this stage so well that you're going to make the world forget your brother shot the president?" We suspect Edwin's answer is one that any ambitious actor may relate to: Yes.
But this situation isn't the foreground of the story. It's a framing device that serves to cue up scenes from the Booth family history, from Edwin on the road with his father to John ranting about Irish immigrants.
Maler's direction and design team creatively turn the whole world of this play into a stage. Julia Noulin-Mérat's scenic design includes a backdrop depicting the view from the stage of a grand theater; a playing space to the side simulates the exposed brick and dangling pulleys of a backstage area. Brian Lilienthal's lighting design is both highly functional and evocative, and Nancy Leary's costumes mix period clothing with the occasional ornate Shakespearean doublet.
The production boasts a series of fine performances, and its mixture of various theatrical devices proves transporting. But I found myself much more interested in Edwin's story, with its details of the world of 19th-century American theater, than in the play's more elaborate concepts, which sometimes work at cross purposes with the storytelling. At key moments, members of the Booth family resolve conflicts by slipping into roles from "Hamlet," a device that moves things along but rarely feels rooted in the actual story. It also keeps us from seeing Edwin, John and the rest respond in character to their crises.
In a finale that features a great sword battle between Edwin and John (well staged by fight director Nile Hawver), "Hamlet" finally swallows up Edwin's story completely. That leaves us wondering what "really" happens to the people whose lives we've been following — not to mention that much-teased but unresolved issue of the angry mob outside the theater. (I guess they went home.) This is an engaging production of a rich play, but it could benefit from — as somebody once said in a play about a Danish prince — more matter, with less art.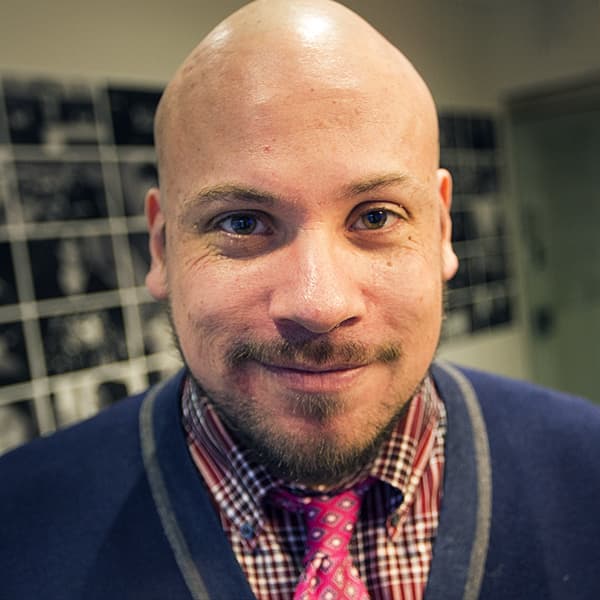 Jeremy D. Goodwin Contributor, The ARTery
Jeremy D. Goodwin was a writer and critic for WBUR's The ARTery.