Ted Cutler, Boston Arts Philanthropist, Dies At 86
02:54
Play
Ted Cutler, one of Boston's most generous philanthropists, has died at 86 years old. His family says he passed away of complications from lung disease.
Cutler, a widely known arts patron, described himself as a "Dorchester boy."
"I think of him often as Boston's ultimate culture vulture," says Robert Orchard, ArtsEmerson founding director. The group directs programming at the Paramount and Cutler Majestic theatres. Orchard worked closely with Cutler for years and remembers him as a vigorous man who was out almost every night of the week.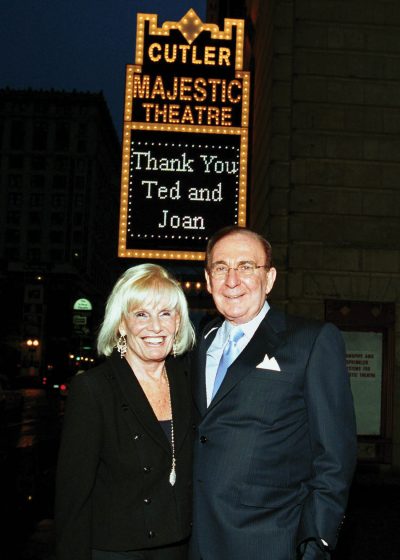 "He had a truly voracious appetite for live performance, including theater and dance and music," Orchard says. "He's just a incredible figure with an unbelievable commitment. And, philanthropically, probably one of the most engaged members of the community across all the performing arts."
Boston Lyric Opera Artistic Director Esther Nelson remembers how active of a patron Cutler was.
"I think he was truly a philanthropist with a heart," she says. "I would meet him for breakfast like three or four times a year — it was sort of a ritual we had — and while his gifts always came without strings attached, he was deeply interested in what the company does. He's a loss. He's a friend as well as a philanthropist."
Cutler graduated from Emerson College in 1951 and went on to build a fortune through trade shows, corporate travel and the Las Vegas hotel business. He and his wife shared their wealth with organizations including the Greater Boston Food Bank. Cutler was also on the Emerson College board for many years, and Orchard says he was instrumental in the school's move from the Back Bay — where it was founded in the 19th century -- to Boston's Theater District in the 21st century.
"That decision helped to activate what was previously a pretty run down area," Orchard says.
Cutler supported the restoration of Emerson's 1,200-seat Cutler Majestic Theatre, as well as the historic art-Deco Paramount Theatre, which is also owned by Emerson.
In 2013 — when Cutler was in his 80s — he founded and bankrolled Outside The Box, a multimillion-dollar arts festival on Boston Common. Orchard says admission was free because Cutler was determined to expose kids to culture — especially if they couldn't afford to experience it otherwise. He calls Cutler a force of nature and remembers the art-loving octogenarian wandering around the summer festival in 90 degree weather in a golf cart.
"The Out of the Box [Outside The Box] festival is really a testament to the incredible commitment that he had," Orchard says, "and we're all going to miss him."
Ted Cutler's funeral is scheduled for Sunday at Temple Israel in Boston.
Follow The ARTery on Facebook and Twitter, and sign up for our upcoming newsletter.
This segment aired on March 31, 2017.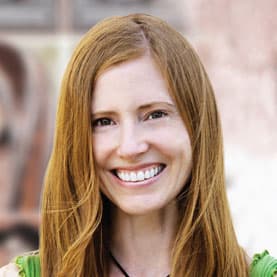 Andrea Shea Senior Arts Reporter
Andrea Shea is WBUR's arts reporter.