MFA's 'Migrations' Examines Global Exile Through 4 Forceful Films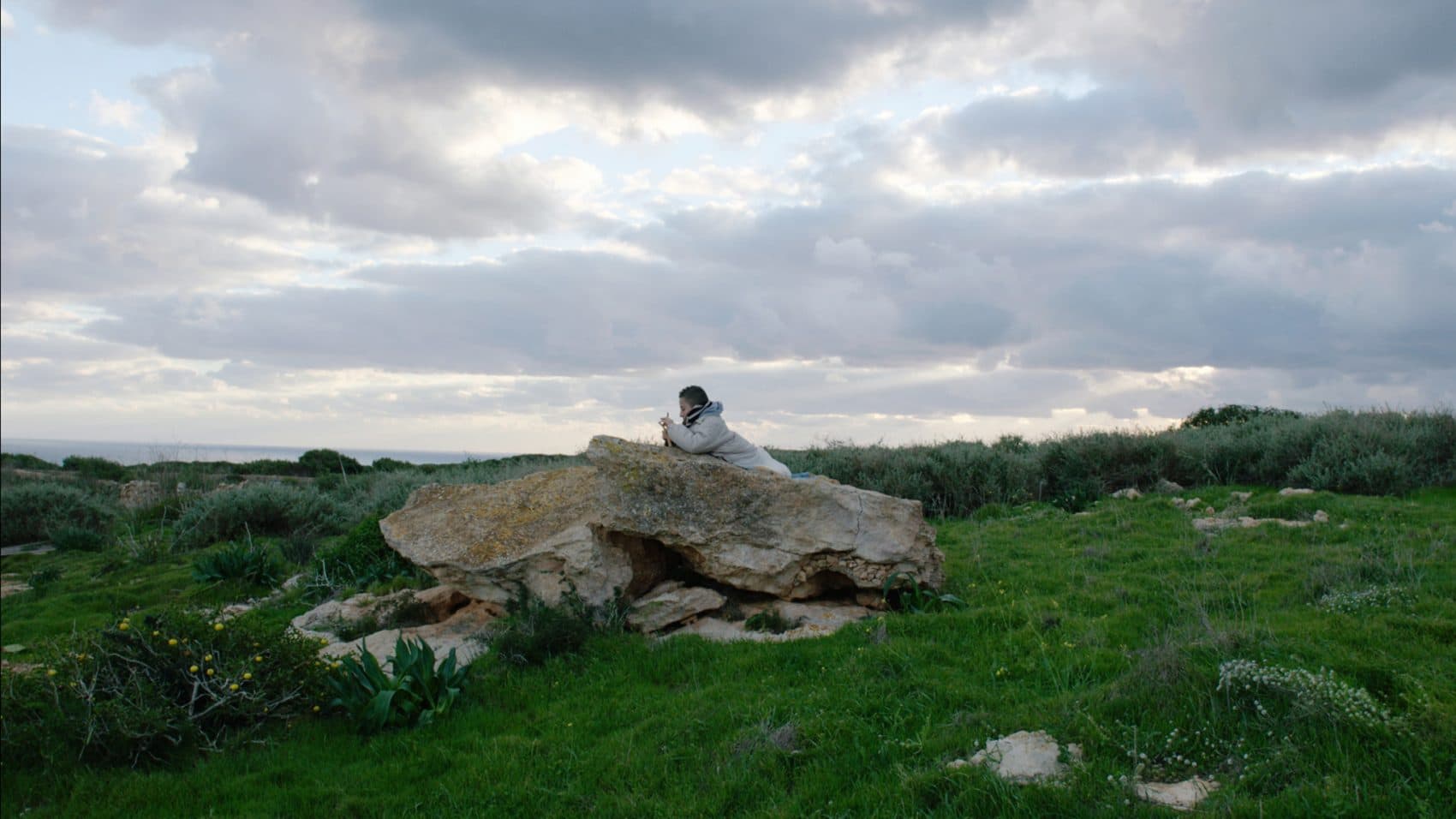 This article is more than 3 years old.
Last year, a couple of films about refugees grabbed Jill Betz Bloom by the figurative collar.
Through her work as the co-director of William James College's Center for Multicultural and Global Mental Health, the psychologist and professor has been intimately involved with refugee and displaced persons for many years. She's also a longtime cinéaste who frequently uses film in her classrooms. "Because of my global mental health work, I'm interested in films that depict this," says Betz Bloom.
Seeing the Italian documentary "Fire at Sea" and the French fiction narrative "Fatima" immediately brought an apt theme for this year's "Hollywood Scriptures" to her mind. Betz Bloom has helped psychologist Steven Nisenbaum coordinate the series since he founded it seven years ago. This year it takes place at Boston's Museum of Fine Arts from April 13-16 (Thursday-Sunday).
Nisenbaum wears many professional hats, including that of a lawyer who works in family courts. Like Betz Bloom, he also has worked with immigrant populations — he is working on a custody case for a Brazilian couple as we talk — and he says seeing films on topics we want to better understand can fulfill a yearning that for some was once fulfilled at church.
"We don't want to theorize people's experience; we want to expand our theoretical understanding from people's experience."

Jill Betz Bloom
Nisenbaum has long thought of the movie theater as a place of worship and the refreshment stand as an opportunity to take communion. "Historically we've [found meaning] with co-acting," says Nisenbaum. Co-acting, or experiencing situations with other people, tends to heighten emotions, he says. He's talking about sitting in a public theater and hearing the stranger behind you laugh or cry. That's why he says that now, movies are "where we ponder our values, do soul searching, and think about the choices we have."
Betz Bloom is likewise interested in how film adds immediacy and dimension to classroom conversations about psychological theory. "We often talk about how one wants to understand the psychological experience from the bottom up, not the top down. We don't want to theorize people's experience; we want to expand our theoretical understanding from people's experience. The medium of film is wonderful for that," she says.
With those theoretical and practical approaches in mind, psychologists can earn continuing education credit for attending "Hollywood Scriptures" screenings. But all are open to the public as well. The real kicker is being able to talk about the films right away. Betz Bloom promises engaging post-film discussions with a hand-picked roster of moderators who are typically psychology experts. This year Nisenbaum and fellow psychologists Yousef AlAjarma and Shyamala Venkataraman will moderate.
This year's focus on "Migrations" (they choose a new theme every year) is especially timely. The United Nations reports that more than 65 million people are forcibly displaced right now — the largest number since World War II — and Betz Bloom says that the current political situation is creating more tension and strife. "Each of these films humanizes refugees and displaced persons and makes them less alien and foreign," she says of the four titles.
This is important to Betz Bloom as an educator of the next generation of psychologists. For her, film can open up a conversation about current rhetoric on immigration such as the notion that "they take our jobs." More commonly, says Betz Bloom, immigrants "are people who want to make a better life for themselves and they're willing to work hard even if it kills them. I think that's what you see in 'Fatima.'"
In "Fatima," a Moroccan couple retreats to France, divorces, then the main character discovers, as immigrants often do, that demanding, all-hours physical labor is needed to simply provide for her children. Betz Bloom says she was moved by the story and sees Fatima's challenges as similar to those faced by immigrants in the United States. "In her experience of trying to make it, she becomes estranged from herself, her body, her life," she comments.
Another selection, "Fire at Sea," garnered global awards and widespread critical praise for its raw depiction of refugees fleeing violence and poverty for Europe. (It was one of my picks for best films of 2016.)
"We've seen newspaper photos of people lining up to get on these boats," says Betz Bloom about the harrowing marine rescue scenes in "Fire At Sea." The camera shows hazmat-suited teams of rescue workers, doctors and customs officials mechanically "processing" those seeking safety. It also follows island residents, including a seasick-prone boy born into a family of fishermen. "To see the desperateness and the risks that [refugees in 'Fire At Sea'] take says something about how the risks of staying are greater than the risk of leaving," observes Betz Bloom.
Nisenbaum was deeply moved by "Dheepan," which won the Palme d'Or at the 2015 Cannes Film Festival. In it, a Tamil soldier escapes the Sri Lankan civil war by posing as a family with an unrelated young woman and child. They wind up, as Nisenbaum explains, "in a housing complex with its own microcosm of problems." As they struggle to adapt to their new lives in France, he adds, "they are re-immersed in the challenges of survival." They try to get by amidst conditions much like the ones that forced them out.
The 2012 Jordanian drama, "When I Saw You," transports viewers back to 1967 when tens of thousands of Palestinians sought sanctuary in Jordan. If viewers followed a chronology of migratory paths, the seafarers in "Fire At Sea" would come first and the young boy and his mother in this film, tenting out in a refugee camp and searching for something more permanent, would come second. The resettled families in "Dheepan" and "Fatima" would follow, respectively.
Yet regardless of era, geographic setting, or reason for departure, the films show the commonalities of leaving home — often to merely survive — and entering a foreign country without economic resources or knowledge of the language. What each film addresses in their different ways, says Betz Bloom, is that these populations carry resources within themselves. "I think there can be too quick an assumption that [refugees] are traumatized and irreparably damaged," she says. But when social systems provide safety, "they can be meaningful, healthy citizens."
Because all four films in this series, and all that came to my mind ("Black," "Incendies," "The Untouchables" for example), were set outside the U.S., I asked Betz Bloom if she had considered any films made in the U.S. or about a recent American immigration experience. She hadn't.
Where are those films, we both wondered? There have been a handful of documentaries. But the fiction filmmakers have yet to open up to the stories knocking on the U.S. border every day.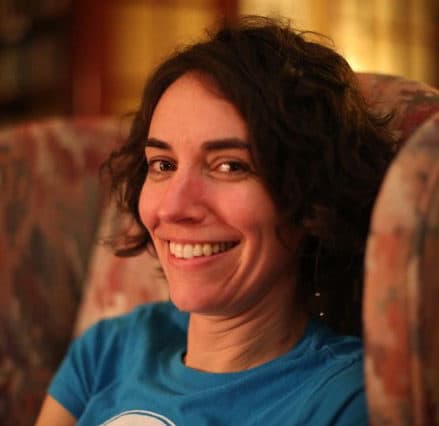 Erin Trahan Film Writer
Erin Trahan writes about film for The ARTery.