'Shall We Dance?' Yes! — 'King And I' Rules The Stage At The Boston Opera House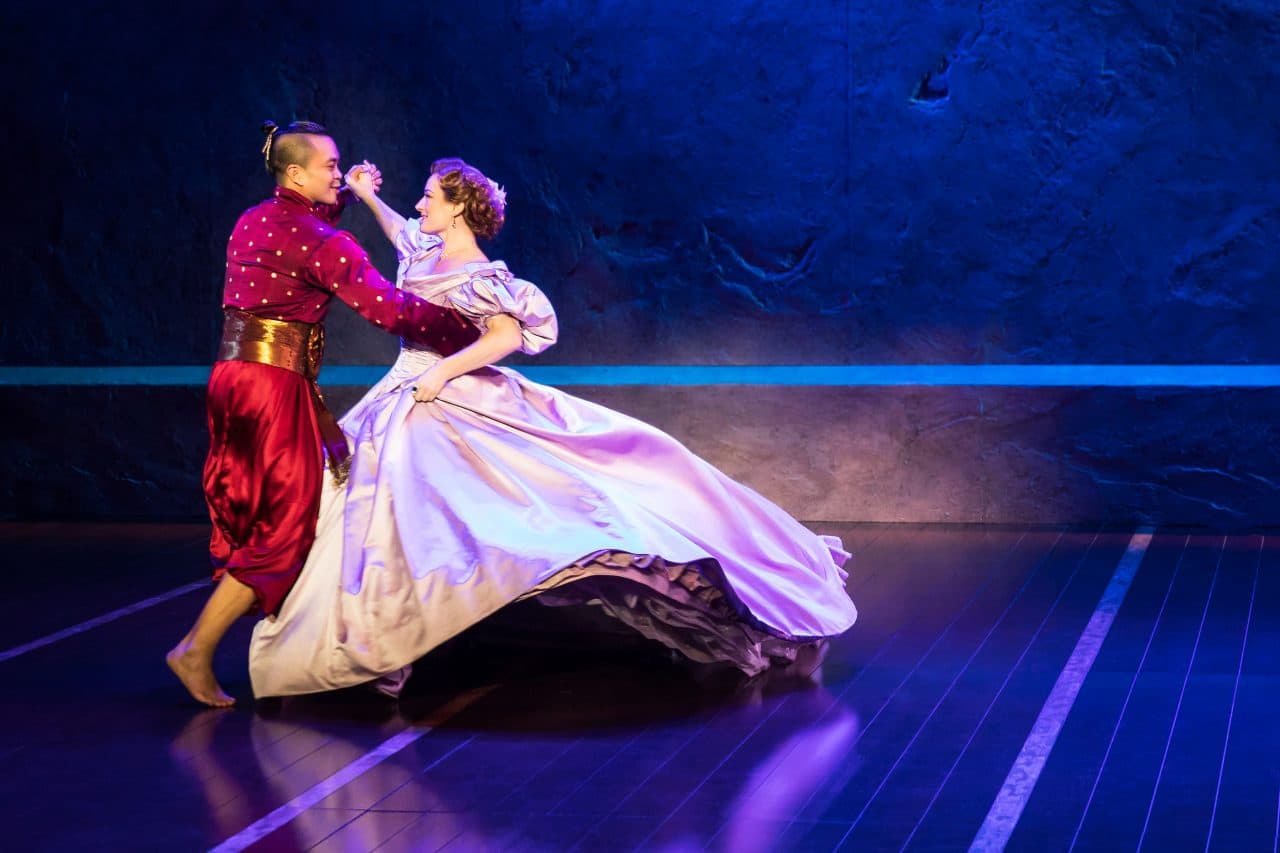 This article is more than 3 years old.
"The King and I" is, as its tyrannical monarch might remark, "a puzzlement." Dating from 1951 and set in the early 1860s, the iconic Rodgers and Hammerstein musical is at once feminist and unabashedly colonialist.
But as Lincoln Center Theater's Tony Award-winning 2015 revival, seen here in its national touring production (at the Boston Opera House through April 23), demonstrates, the gorgeous score is almost operatic. And the Siamese children, marching in their opulent silks, with topknots like golden cherries atop their heads, are adorable. If only, in keeping with the recent American Repertory Theater/Broadway revival of "The Gershwins' Porgy and Bess," there had been an overhaul of Hammerstein's book by the Thai equivalent of Suzan-Lori Parks.
Director Bartlett Sher, whose landmark 2008 revival of "South Pacific" placed overcoming one's inner racism at its center, endeavors to coax a similar subtext from "The King and I." His staging emphasizes both the sexual spark and the real danger in imported schoolteacher Anna Leonowens' clash with her autocratic employer, who is trying to place his fiefdom in the wider world without losing his power. But there is no getting around the fact that the Siamese King's pained embrace of at least some Western ways is meant to constitute enlightenment.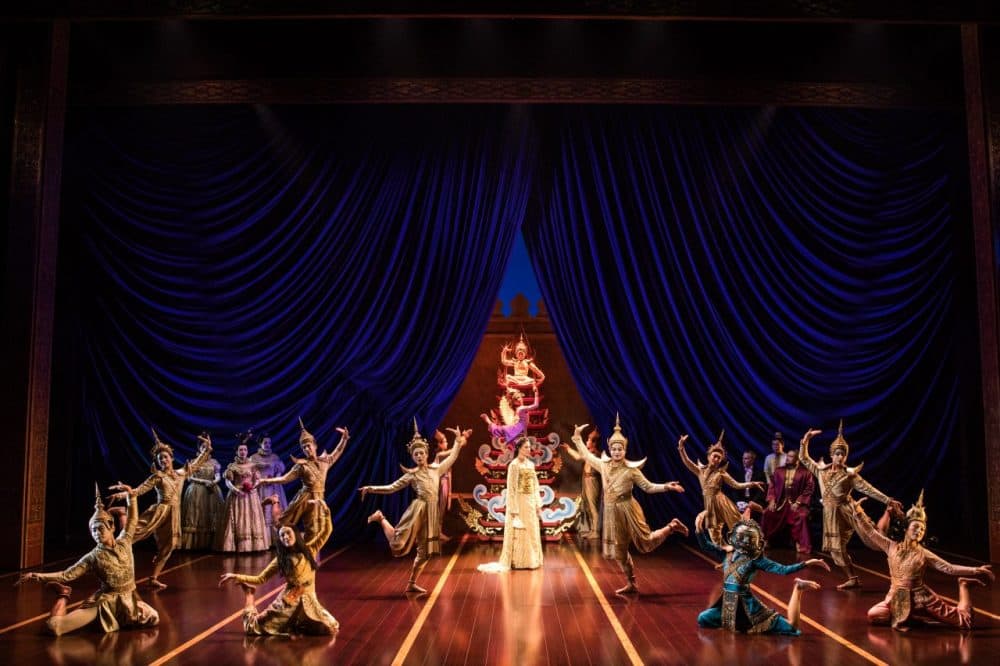 Still, for those who think there can be no "King and I" without the bald-pated hauteur of Yul Brynner, this sumptuous production will prove a revelation. Brynner dominated not only the original staging and the 1956 film, but also the musical's 1970s and 1980s Broadway revivals. (The 1996 reprise starred Lou Diamond Phillips opposite Donna Murphy.) Here the struggle of Laura Michelle Kelly's Anna — her heart as big and her voice as voluminous as her hoop skirts — shares equal footing with that of the despotic if self-questioning King, who, in the relatable if also commanding person of Jose Llana, sports a tight topknot, some hilarious attitude and impressively reverberant tonsils.
Streamlined since Broadway, its cast of over 50 reduced to 37 and its 29-person orchestra pared to 17 for the touring edition, Sher's production remains both lavish and humane. Following the well-played, familiarly lush and perky overture, the big wooden ship bearing Anna into Bangkok harbor appears, practically chugging its way over the lip of the stage. And there she is, dwarfed by the towering wooden scenery but nonetheless undaunted, counseling her son, Louis, that "I Whistle a Happy Tune" as a diversion from fear.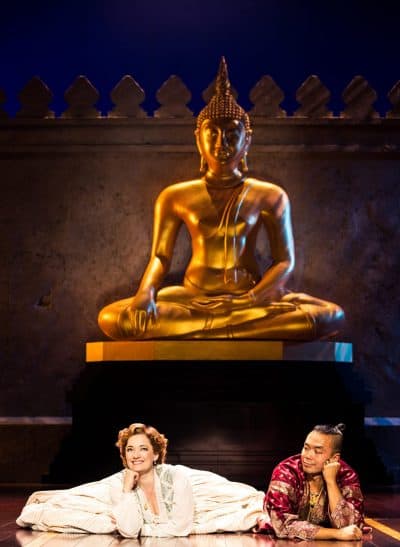 Anna goes on to demonstrate her determination in the face of apprehension by ceasing to put her lips together and blow, instead doggedly nagging the King, her employer, for the freestanding house he promised before confining her to his palace full of groveling wives, kids, servants and citizens. The nagging is less plucky than the tune, but it eventually proves effective.
The production — designed by Michael Yeargan (sets), Catherine Zuber (costumes) and Donald Holder (lighting) — is vivid and fluid throughout, its color palette as spectacular as any sunset, its fabrics as sensuous as a disapproving Victorian might expect of the "Orient." Here East meets West in a spike-walled palace accoutered with both formal chandeliers and a giant golden Buddha.
Sher understands, of course, that what makes "The King and I" enduring is neither its physical splendor nor its politics, but its music. Wedged in the R&H oeuvre between "Oklahoma!," "Carousel" and "South Pacific" and "Cinderella," "Flower Drum Song" and "The Sound of Music," the show's romantic score includes such gems as the piercing "My Lord and Master," the catchy "Hello, Young Lovers," the addictively waltzing "Shall We Dance?" and the fiercely tender "Something Wonderful." Sher further understands that, however often these songs have been assayed by community-theater stalwarts, they beg for ravishing, classically trained voices. And they get them here.
Kelly, who copped an Olivier Award for her portrayal of the flying governess in "Mary Poppins" and played Sylvia Llewelyn Davies, the "Peter Pan" mom of "Finding Neverland" — at American Repertory Theater and on Broadway — excels at the full-throated numbers like "Hello, Young Lovers" and "Shall We Dance?" She also puts heft into her characterization of Anna as a strong, spiky but also warm woman, adoring of her charges and defying the king, in defense of women and other humans, at a terrible cost to her heart.
And there are two other, even more impressive female voices on display. As Tuptim, the concubine who "dishonors" the King by loving another man (the envoy Lun Tha, who brought her as a "gift" from the King of Burma), Manna Nichols unleashes a high, crystalline soprano as exquisite as either she or her shimmering costumes. And as tactful head wife Lady Thiang, Joan Almedilla brings both luxurious pipes and an aching understanding to her defense of her lord and master in "Something Wonderful."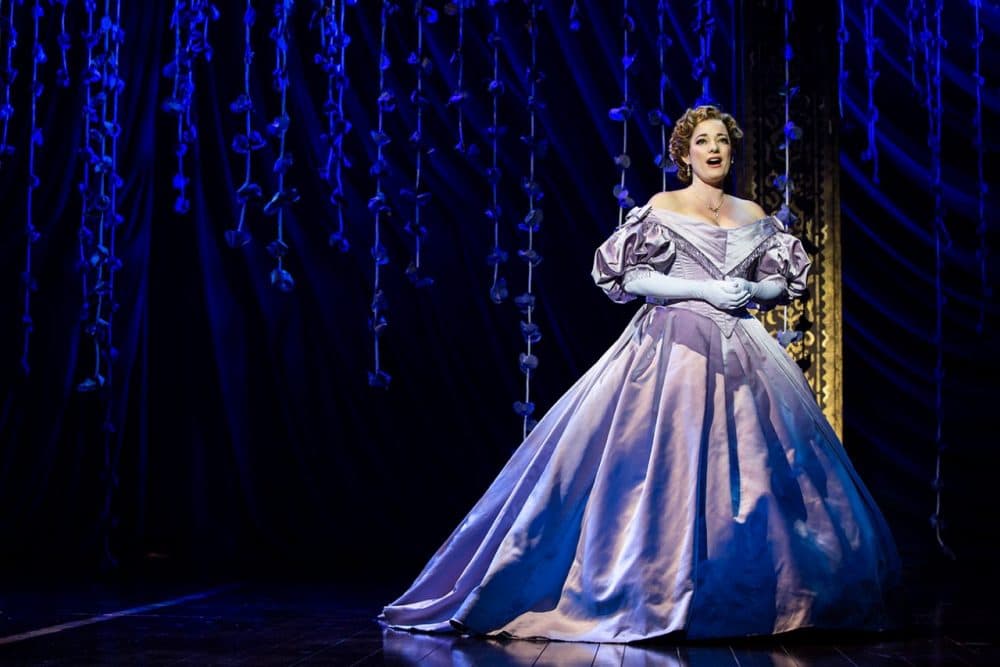 As Lun Tha, Kavin Panmeechao also proves a strong singer — though there is nothing clandestine about his emotive, allegedly secretive duets with Nichols' Tuptim. And the Balinese ballet based on "Uncle Tom's Cabin," for which Christopher Gattelli has replicated Jerome Robbins' original choreography, is expertly rendered, its Eastern and metaphorical accents gonging crisp and clear. One might wish for a less puckered performance from Anthony Chan as the crown prince Chulalongkorn, who will actually implement the Western-inspired reforms — among them, the elimination of mandatory groveling — that his father cannot bring himself to accept.
But Llana's performance as the King is as irresistible as it is anachronistic. His is hardly the only Asian character in this "King and I" who speaks excellent, unaccented English, if without the articles. But he is unique in adding to that linguistic acumen snarky 21st-century inflections. This eruptive, posturing, sarcastic King is quite funny — as is the sequence in which Anna, impeded by her skirt hoops, tries out of respect to keep her head below that of the lolling monarch. But Llana is not so scathing or clownish as to render unmoving the King's ultimate defeat. After all, this is his realm, his show. And not all the 'I's in the world can have it.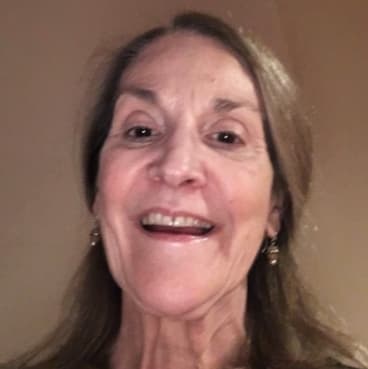 Carolyn Clay Theater Critic
Carolyn Clay, a theater critic for The ARTery, was for many years theater editor and chief drama critic for the Boston Phoenix.