Rapper Oddisee Gets Political But Still Wants To Make You Dance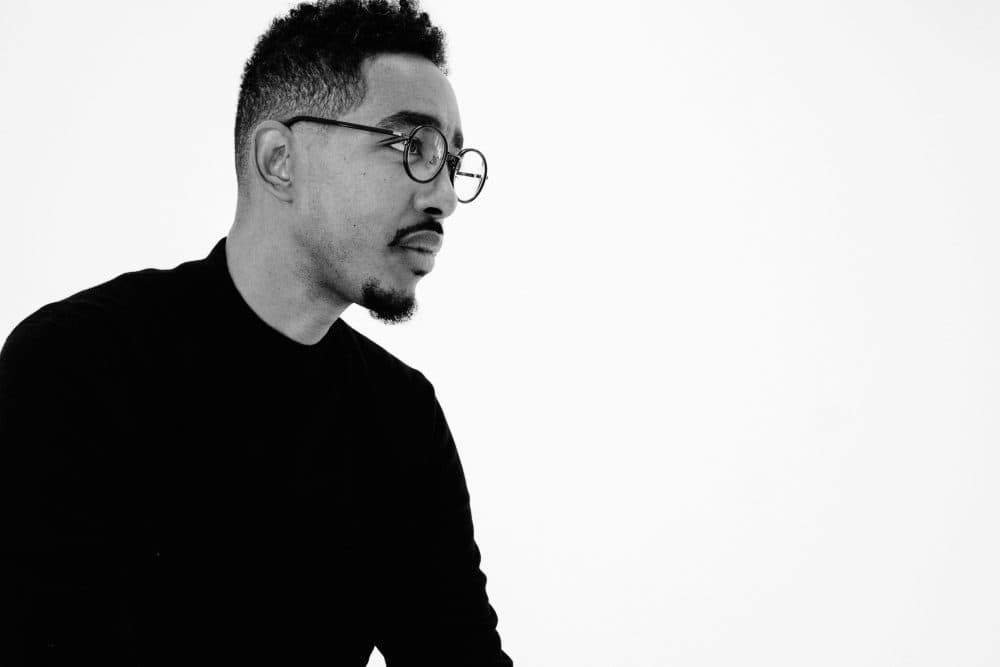 This article is more than 3 years old.
"I think it's time I stopped holding back," Oddisee declares on his latest album, "The Iceberg," in a song titled, a tad misleadingly, "Hold It Back." Over a mid-tempo beat that lopes along with breezy nonchalance, the emcee goes on to denounce sexism ("I make more than my sister/ Because I was born a mister"), politicians (and implicitly Trump), and "yoga pants that's worn at anything that's not a sport."
"Hold It Back" might be read as a thesis statement for "The Iceberg" — a declaration of Oddisee's newfound willingness to get political (and, on this song at any rate, sartorial). It's also a call for his listeners to join him in his mission of truth-telling. "We need to stop/ Holding back," he insists in the lead-up to the chorus, as a liquescent synth line shifts into momentary urgency before dropping into a serene, head-bobbing hook.
Speaking over the phone during some downtime on a recent tour, Oddisee admits that on his previous albums he had, in fact, been holding back. (The rapper/producer performs with his band at Brighton Music Hall on Tuesday, May 30.) He was afraid to come off as "preachy or chastising" and didn't want to be labeled a "social justice warrior."
So what changed?
"Ironically," Oddisee says, "it wasn't Trump."
Rather, it was "the lack of critical thinking that was going on in the world in general," he says. "It really frightened me how quickly people were taking things at face value, and not reading things for themselves and understanding things for themselves and digging between the lines."
What kinds of things?
"Things like Islamophobia," he says. "Things like the disenfranchised and lower class and their blaming of socialism and immigration as to the reasons for their trials and tribulations within their own home countries — whether that be Sweden, England, France or America." The real culprit, the rapper says, is capitalism and the corporate lobbyists who shape policy.
That Oddisee would single out Islamophobia comes as no surprise. Born Amir Mohamed to a Sudanese father and American mother, he was raised part of the time in the wealthy D.C. suburb of Prince George's County, Maryland, with his Muslim father and stepmother; they spent the summers in Sudan. Now based in Brooklyn, the musician describes the Sudanese home of his childhood as one overflowing with home-cooked meals and assorted relatives: "I never slept in my house with less than six people at a time."
But the home was also marked by tension between his stepmother's religious conservatism and his father's more liberal-minded nature. "She separated herself from everyone else in our neighborhood. But my dad was cutting grass and drinking Heinekens with the neighbors," Oddisee recalls with a chuckle.
If the rapper's preoccupation with politics and prejudice seems to set him up as the aforementioned "social justice warrior," any calls to action on "The Iceberg" are tempered by a persistent curiosity about the other side. "I'm from a black oasis, and I've moved to an even blacker one in Bed-Stuy. You know, I don't live in the reality of America, and neither do you," Oddisee tells me.
And so he is driven to write songs like "You Grew Up," which traces the roots of racism and radicalism on two sides of the same coin: the white cop whose bigotry is inculcated by his parents' sense of disenfranchisement, and the American Muslim boy whose cultural alienation makes him susceptible to recruitment by a terrorist cell. These are musical fictions spun out of painful truths, the darkest possible endgames for America's impressionable young souls.
I ask Oddisee why he is motivated to extend compassion to perspectives that, by definition, would never grant him the same.
"I feel sorry for people more so than I feel angry at them," he says. "I feel sorry for white police officers who shoot minorities, because I want to know what happened to them in the course of their life that made them the way that they are, to make them shoot someone, blindly. I am not angry at them, I feel sorry for them. And that — that is very, very difficult for people to do. That is the harder thing to do. Most of us aren't interested in expressing sympathy for one another. We want to blame people, we want to point fingers, we want to make picket signs, we want to be rebels with causes."
His instinct for empathy is rooted, the musician says, in his bi-ethnic upbringing. Growing up, he was frequently cast as the cultural mediator between his mother, "an African-American Christian from below the poverty line," and his Muslim, cosmopolitan, immigrant father.
"I was the constant person explaining my mother's judgmental stereotypes of foreigners," Oddisee says. "And explaining to my [Sudanese family] when they had generalizations about Americans, and in specific the black American community. Things like 'They don't want to work' or 'They're lazy' or 'They're the main reason for violence in this country and crime.'"
Perhaps that's why "The Iceberg" isn't really a protest album at all. Even at his most indignant, Oddisee implores us to look more carefully, think more clearly, feel more deeply. He points to Marvin Gaye's seminal record "What's Going On" as the standard to meet.
"I've observed family members two-stepping in a cookout to a song about the struggles of the world," he says. "It was a record where you could sit in a corner with a glass of wine and reflect on your own existence and the fate of the world, but if, at the same time, you didn't want to hear that message, it didn't take away from your actually just moving and dancing to it."
In the same way, it would do the artist a disservice to overlook the musicality on display in "The Iceberg." Oddisee raps, as always, with gentle mellifluence over slyly intricate beats. An accomplished and in-demand producer in his own right — he subsidizes his career by licensing his prodigious instrumental catalog — he populates "The Iceberg" with swervy, jazz-inflected rhythms and liquid R&B motifs. In fact, if Oddisee told me that his work was nothing more than an attempt to get us all two-stepping, I'd believe him — almost.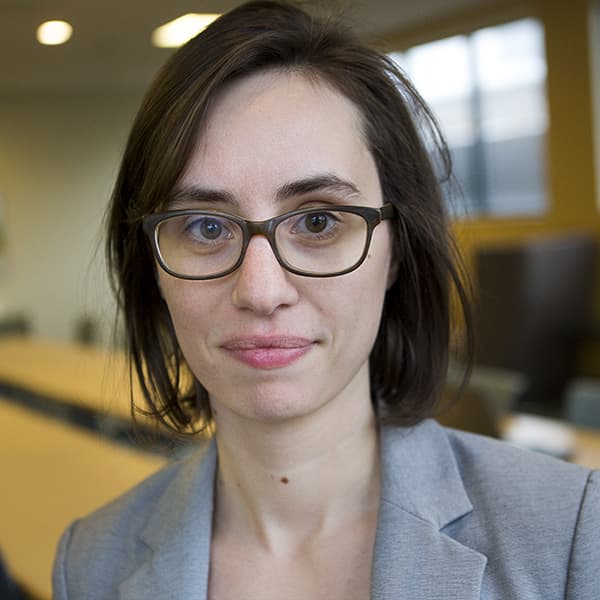 Amelia Mason Arts And Culture Reporter
Amelia Mason is an arts and culture reporter and critic for The ARTery, WBUR's arts and culture team. She covers everything from fine art to television to the inner workings of the Boston music scene.