5 Things To Do This Weekend, From Roller Disco To The Roxbury Film Fest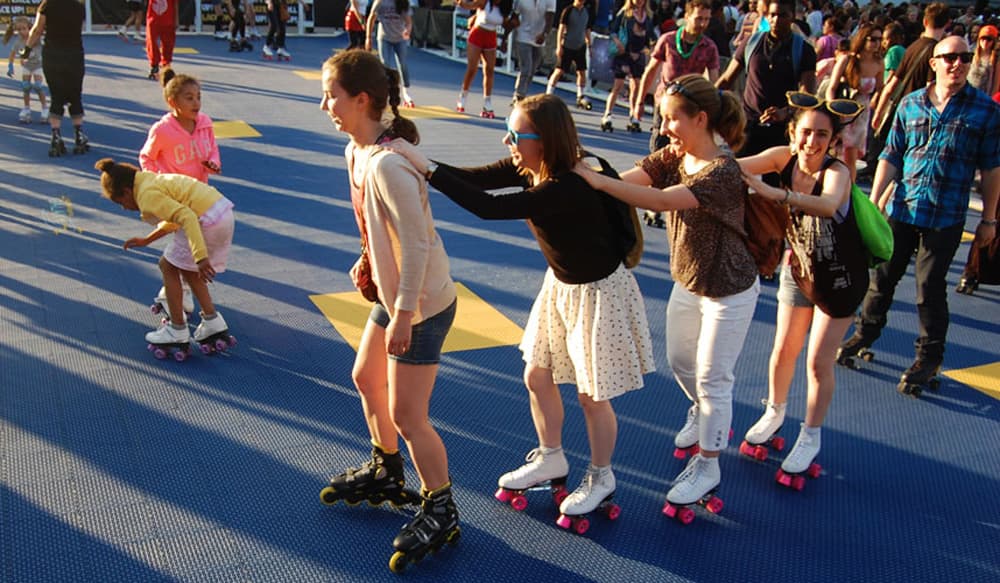 This article is more than 3 years old.
As always, it's important to consult the weather forecast before making weekend plans: cloudy on Friday with a chance of showers on Saturday. Now, forget all that and go see some art! Sunburns and soakings are par for the course in summer.
Donna Summer Roller Disco Party | Friday, June 23 | City Hall Plaza, Boston 
I think we're at the point where we can admit to ourselves that it's not summer in Boston without the Donna Summer Roller Disco Party. Now in its fourth year, the event pays tribute to the iconic singer, who grew up in Boston's Mission Hill. And what better way to celebrate the Queen of Disco than by donning spandex and zipping around City Hall Plaza on rented skates? This year's extravaganza features a special performance by Summer's sister, Mary Gaines Bernard. Free and open to the public. (Look how much fun everyone is having in these photos from 2015.)
---
Roxbury International Film Festival | Thursday, June 22 - Saturday, July 1 | Museum of Fine Arts Boston and Haley House Bakery Café
Roxbury's own film festival, now 19 years old, shines a spotlight on work by and about people of color. The bill is heavy on nonfiction, with documentaries about everything from the legendary funk band Parliament Funkadelic ("Tear the Roof Off: The Untold Story of Parliament Funkadelic") to the difficulty of finding bone marrow donors for mixed-race cancer patients ("Mixed Match"). In its many short and feature-length scripted pieces, there is whimsy and imagination, too. (Here are some picks from The ARTery's Jacquinn Sinclair.)
---
Summer Architecture Tours at the ICA | Through Aug. 27 | Institute of Contemporary Art, Boston's Seaport
Forget, for a moment, all the amazing art (like Nari Ward's exhibition) inside the Institute of Contemporary Art in Boston — what about the structure that houses it? The building, which debuted in 2006, boasts a massive glass exterior overlooking Boston Harbor that is a sight to behold (and to behold the harbor through). But there's plenty more to learn, and appreciate, about the acclaimed design. Summer tours are free with the price of admission.
---
Festival of Us, You, We & Them | Friday, June 23 - Sunday, June 25 | The Dance Complex, Cambridge
The Dance Complex celebrates its 25th season with a weekend of special workshops, demonstrations and surprising pop-up performances. The festival kicks off on Friday night in the streets of Central Square, complete with a giant flash mob, brass band and illuminations on the tall Dance Complex façade. Many events over the weekend are free.
---
'The Effect' | Through July 8 | Gloucester Stage
Is love just a drug? That's the question at the center of "The Effect," a play that questions the profundity of love in an age in which we know more about the delicate chemistry of our brains than is probably good for us. It does so through a witty, and surprisingly affecting, conceit: Its protagonists are patients in a clinical trial for an antidepressant who fall, helplessly and with all too much self-awareness, in love. (Here's Kilian Melloy's review.)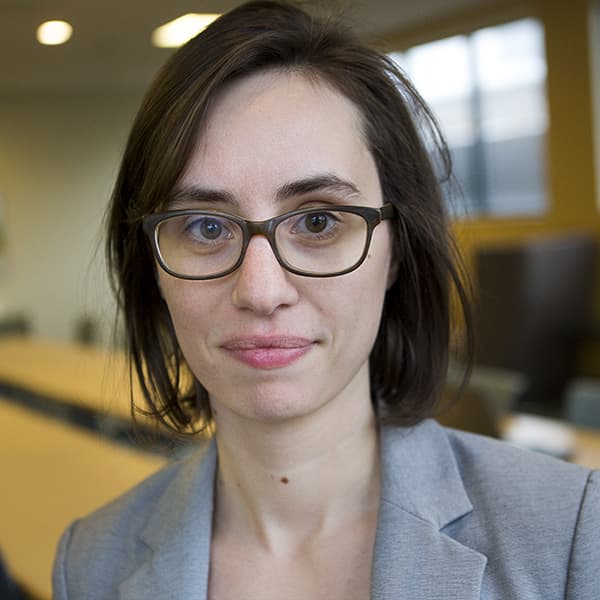 Amelia Mason Arts And Culture Reporter
Amelia Mason is an arts and culture reporter and critic for The ARTery, WBUR's arts and culture team. She covers everything from fine art to television to the inner workings of the Boston music scene.