Marathon Reading To Celebrate 50th Anniversary Of 'One Hundred Years Of Solitude'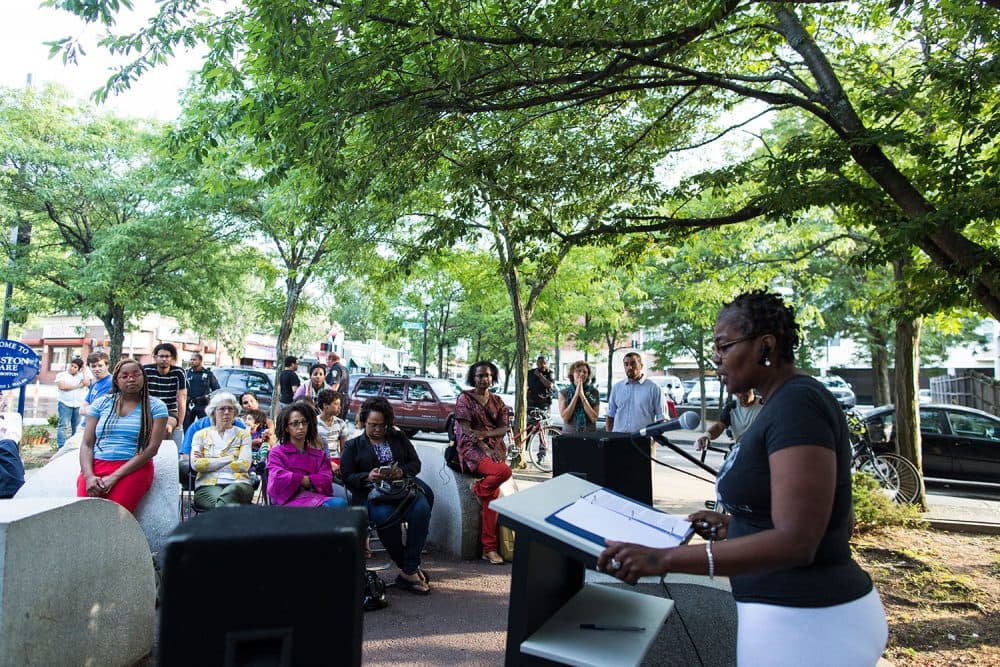 This article is more than 3 years old.
It's "the greatest revelation in the Spanish language since 'Don Quixote,' " the poet Pablo Neruda once said of Nobel Prize-winning Colombian author Gabriel García Márquez's landmark novel "One Hundred Years of Solitude."
To celebrate the 50th anniversary of the first publication of the book in 1967 and to promote reading and Latino literature, the community nonprofit Egleston Square Main Street has planned a bilingual marathon reading of the novel from noon to 6 p.m. on Saturday, June 24, in the Egleston Square Peace Garden at the corner of Washington and School Streets in Boston.
"It's a key year for the book. ... In some sense, I look at Egleston Square as a Macondo, a little area in Boston that had a boom, but experienced a lot of disinvestment when the [elevated] Orange Line came down," says Luis Edgardo Cotto, executive director of Egleston Square Main Street. The square is situated in the mostly Latino (Dominican especially) neighborhood between Jamaica Plain and Roxbury. "We've been here in our own little island — the concept that Macondo speaks to — doing our thing."
"One Hundred Years of Solitude" is the epic tale of several generations of the Buendía family in the (fictional) town of Macondo that they founded. It famously begins: "Many years later, as he faced the firing squad, Col. Aureliano Buendía was to remember that distant afternoon when his father took him to discover ice. At that time Macondo was a village of 20 adobe houses built on the bank of a river of clear water that ran along a bed of polished stones, which were white and enormous, like prehistoric eggs. The world was so recent that many things lacked names, and in order to indicate them it was necessary to point."
The story unspools like a foundational legend of Latin America, a sort of Adam-and-Eve tale, filled with dreams of building utopias in the jungle, with rigged elections and civil wars, with imperialist corporations, with strikes and massacres, with love and magic and butterflies and ice. Its style, a pioneering blend of realism and magic, has, of course, been hugely influential.
"The first piece of literature since the Book of Genesis that should be required reading for the entire human race," novelist William Kennedy has gushed.
For Saturday's reading, Egleston Square Main Street plans to set up a sound system and a backdrop painting by Sid Marie Arroyo imagining Macondo. Cotto will provide copies of the novel in English and Spanish and Chinese. "I will ask if people are going to read in another language to bring a copy with them," Cotto says. There's no sign-up to participate. Those wanting to read are invited to just show up.
Will they get through the whole novel? "I doubt it," Cotto acknowledges. "But in traditional Gabo" — a nickname for the late García Márquez — "style, it's about the adventure and the travel and the journey."