10 Boston-Area Concerts Not To Miss This Summer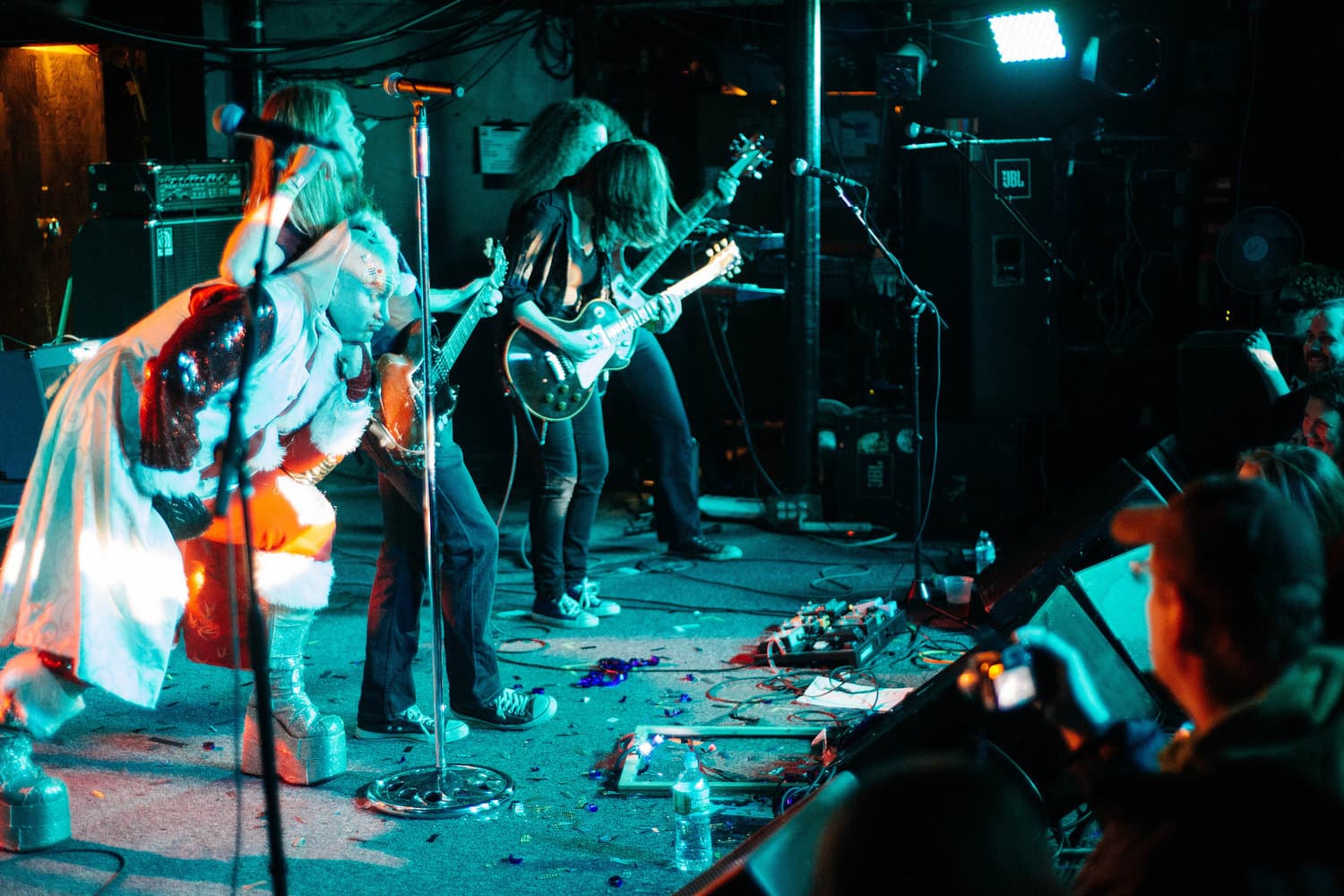 This article is more than 3 years old.
One of the perks of summer is how easy it is to find free, outdoor entertainment. But there are always ticketed events that are worth planning ahead for. Below are 10 live, local music happenings — from a dive bar anniversary to a live rendition of an entire Joni Mitchell album — that you should put on your calendar now.
Ava Luna | Saturday, July 1 | Great Scott, Allston
The Brooklyn "indie rock" band Ava Luna sometimes sounds like jazz, oftimes like funk and occasionally reaches bombastic noise-rock heights. Miraculously, the group makes it all hang together; what's more, they even make it soar. A stacked supporting bill features boisterous experimenters Birthing Hips, lo-fi locals The Craters and DJ sets by Palehound's Ellen Kempner.
---
Lydia Lunch Retrovirus | Saturday, July 15 | Massasoit Elks Lodge, Cambridge
Lydia Lunch may have had her heyday in the '80s, when she roared into the punk canon as an irreverent and inventive figure in the New York no wave scene, but she's as foul-mouthed and uncompromising an artist as ever. Lunch's Retrovirus project offers a bracing revue of her old material, from her early work with Teenage Jesus and the Jerks to more recent, but equally noisy, endeavors, and she pulls it off with the help of a lacerating backing band and, of course, her own acerbic stage patter.
---
Green River Festival | Friday, July 14 - Sunday, July 16 | Greenfield Community College, Greenfield
I swear, the Green River Festival lineup gets more legendary by the year. Life's too short to list the entire bill for you here, but personal favorites include: Lake Street Dive, Amadou & Mariam, recent Tiny Desk Contest winners Tank and the Bangas and up-and-coming Boston string band Twisted Pine. Plus: hot air balloons!
---
I love the idea of a band like Arc Iris covering Joni Mitchell's seminal album "Blue." While tributes to popular icons tend to hew fairly traditional, Arc Iris is anything but, with a penchant for zig-zaggy arrangements and a flair for the experimental. And, crucially, lead vocalist Jocie Adams possesses the pipes to infuse Mitchell's high-flying melodies with her own distinctive sensibility.
---
The Midway Cafe, everybody's favorite Jamaica Plain dive bar, started out 30 years ago as a blues club; today, it thrives as a beloved and supportive gathering place for the city's artsiest weirdos. A two-week-long birthday bash features lots and lots of music — from Rick Berlin's Nickel & Dime Band to treasured lesbian night Queeraoke — at a cheap cover charge.
---
The split bill between hip-hop project STL GLD and power-rockers Sidewalk Driver, with support from rapper Dutch ReBelle and punk-rocker Carissa Johnson, is a conscious effort to unite Boston's rock and hip-hop scenes. It also happens to be an exciting coming-together of some of the city's best live acts.
---
Over the past couple of years Providence's Downtown Boys have blasted into the national consciousness on the strength of their radical, bilingual, no-holds-barred punk rock. The activist band, whose members have advocated publicly for labor, immigrant and LGBTQ rights, was recently signed to Sub Pop Records and tours in support of its upcoming album "Cost of Living."
---
Waxahatchee | Saturday, Aug. 19 | The Sinclair, Cambridge
It was 2015's "Ivy Tripp" that made me fall love with Waxahatchee, a project by indie rock musician Katie Crutchfield. The album was a study in stillness, in interiority, by way of bruising distortion and aching lyricism. Waxahatchee tours this summer in support of its newest release, "Out in the Storm." (Editor's Note: This show was originally at the Royale Boston, but was moved to the Sinclair. Tickets will be honored.)
---
Lauryn Hill & Nas | Tuesday, Sept. 12 | Blue Hills Bank Pavilion, Boston
Little needs to be said about Lauryn Hill & Nas beyond "Lauryn Hill" and "Nas." Here is a chance to see two of the most iconic figures in hip-hop at one time — I suggest you take it.
---
Fifty-one years ago Brian Wilson and the Beach Boys changed the course of music history with "Pet Sounds," an album that took song structure as seriously as experimentation and helped usher in a new era of sonically adventurous pop. Wilson's Boston performance will be one of his last live renditions of the groundbreaking recording.
This article was originally published on June 27, 2017.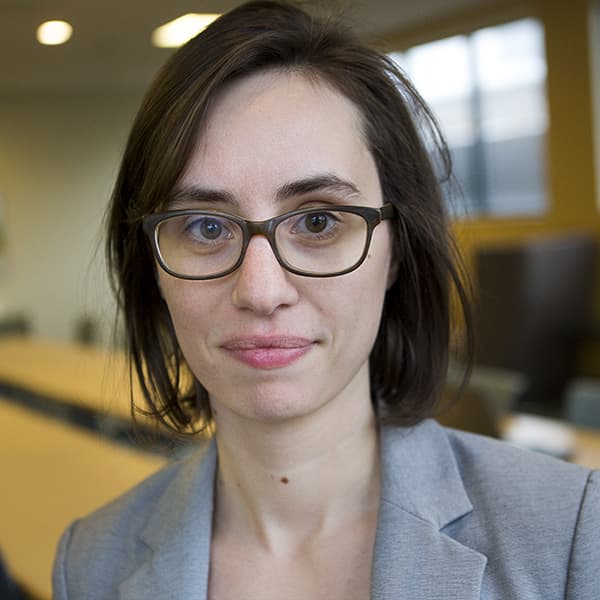 Amelia Mason Arts And Culture Reporter
Amelia Mason is an arts and culture reporter and critic for The ARTery, WBUR's arts and culture team. She covers everything from fine art to television to the inner workings of the Boston music scene.