What You Need To Know About The Fourth Of July Festivities On Boston's Esplanade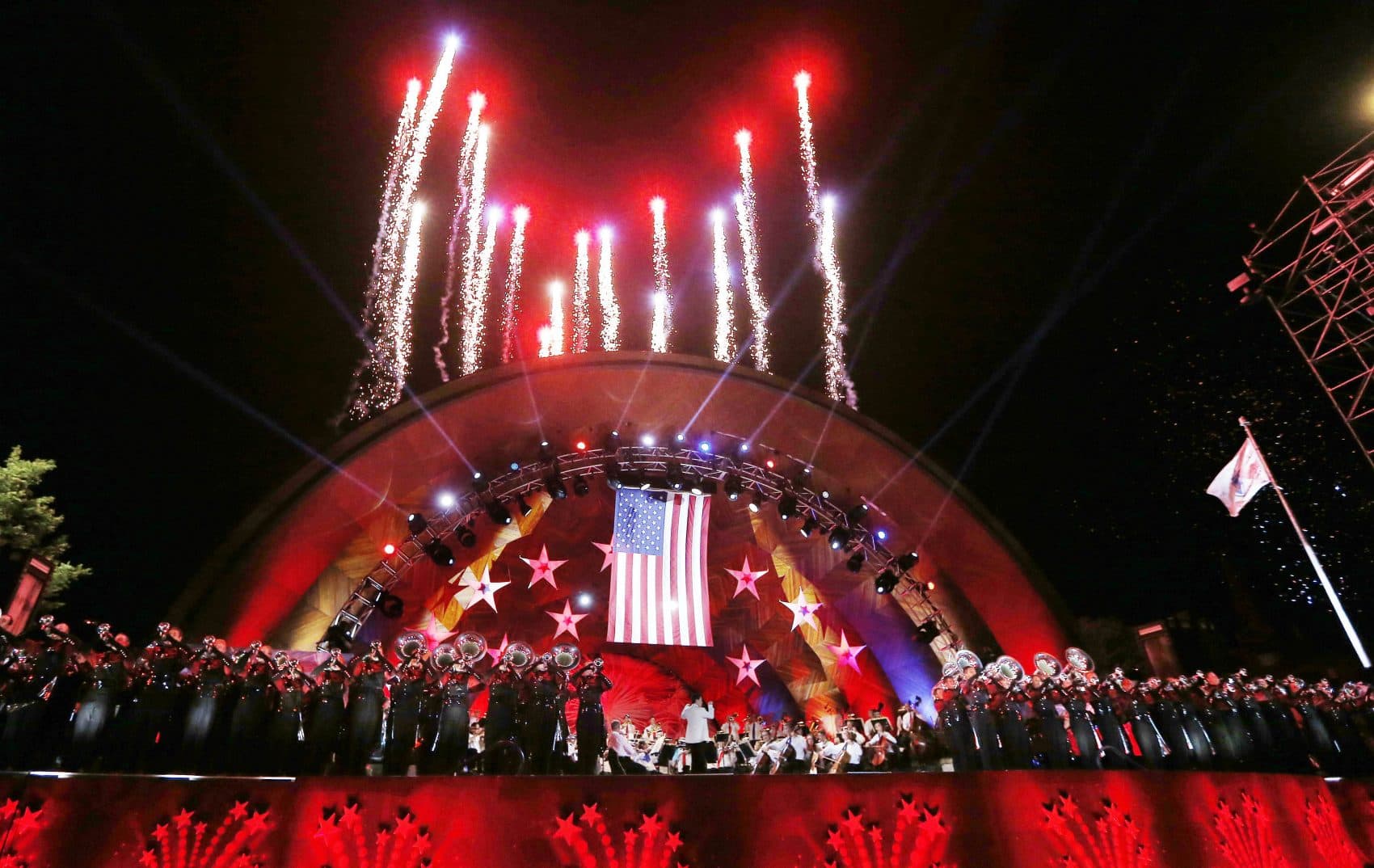 This article is more than 3 years old.
To mark 241 years of our nation's independence, the city of Boston will hold its 44th annual Fourth of July Boston Pops Fireworks Spectacular on the Esplanade.
In years past, New England weather has mixed the cacophonous sounds of thunder and downpours into the concert, but this year won't be sopping wet like that. Meteorologist David Epstein says concert-goers can expect a beautiful and summery Independence Day with temperatures in the 80s. By the time the fireworks are going off, there may also be a little coolness to the air in Boston, he reports.
What's Going On And When?
Catch the city's darling Boston Pops in the orchestra's annual big show, led once again by conductor Keith Lockhart, on Monday, July 3 starting at 8 p.m., during the official rehearsal. The show is free and open to the public, though sans fireworks.
The flashier day is Tuesday, July 4, of course. Andy Grammer, Brian Stokes Mitchell, Melissa Etheridge and Leslie Odom Jr. will headline the event. And Star Wars fans, rejoice! The Pops will be playing several selections from their recent album, "Lights, Camera ... Music! Six Decades of John Williams." (Here are more details on the musicians.) The music begins at 8 p.m., and the fireworks get popping at 10:30 p.m.
This year, the Pops partnered with investment company Eaton Vance and media company Bloomberg. After 43 years, the spectacular's longtime executive producer David Mugar retired last July.
The city of Boston will also hold its annual Independence Day parade around Government Center starting at 9 a.m at City Hall Plaza.
What (Not) To Bring?
You can't bring backpacks, glass or cans, alcohol or "pre-mixed beverages" or grills. Don't bring your own fireworks, or firearms, obviously.
You can ride your bike to the Esplanade, but not past the checkpoints into the Oval or Lagoon areas.
Massachusetts state police request all personal items be carried in clear bags. Only single-handle coolers are permitted (nothing on wheels). Blankets and tarps, as well as beach chairs and small pop-up tents (without sides) are allowed.
How About Getting Around?
As with most large-scale events, city officials urge attendees to come by public transportation (and given the popularity of Boston's fireworks show, it's best to assume driving is too much trouble).
The MBTA will be providing rush-hour service on all subway lines starting at 2 p.m. on July 4. All commuter rail lines will run on a Saturday schedule that day, except for the Fairmont Line, which runs on a holiday schedule (complete info here). You can't bring your bikes inbound on commuter rail lines from 10 a.m. until 6 p.m. that day. They're barred from outbound trains starting at 4 p.m.
The planned street closures are as follows:
Monday, July 3 | After 3 p.m.
Berkeley Street at Beacon Street
Tuesday, July 4 | After 6 p.m.
Beacon Street, from Charles Street to Massachusetts Avenue
Berkeley Street, from Commonwealth Avenue to Beacon Street
Dartmouth Street, from Commonwealth Avenue to Beacon Street
Fairfield Street, from Commonwealth Avenue to Beacon Street
Hereford Street, from Commonwealth Avenue to Beacon Street
Street parking will be prohibited on several roadways. Here's a complete list -- and a map of road closures in Cambridge, too.
How Do I Watch/Listen?
The Esplanade will be packed so common sense concert rules apply: If you want a front row seat, get there wicked early. There'll be speakers on the Cambridge side of the river — and smaller crowds. Or, take a cruise down the Charles by boat or reconnect with that friend lucky enough to have a rooftop view.
There's also always the option to join the crowds tightly dotting every inch of the bridges hanging over the Charles River. Grab your portable radio (or, well, probably your smart phone) to dance around to the concert ahead of the bursting lights.
Since Bloomberg became this year's media partner, you can now watch or listen to the concert and fireworks through all things Bloomberg:
TV: On DISH it's Channel 203, Verizon it's 104 and DirectTV is 353. Through Comcast, it's on Channels 45, 757 or 844.
Online: There'll be a live video stream on Bloomberg.com and on the Bloomberg Radio app.
Radio: You could hear it through 1200 AM in Boston, on SiriusXM satellite subscription radio on Channel 119, or on iheartradio, 94.5 FM-HD2.
With additional reporting from WBUR's Amy Gorel
This article was originally published on June 30, 2017.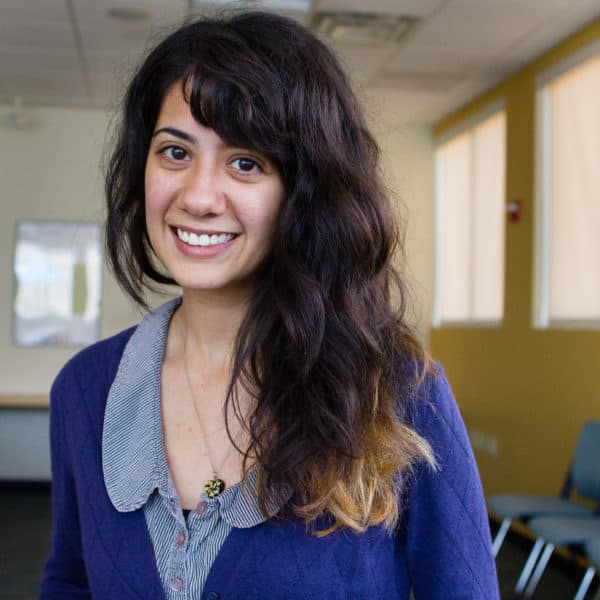 Lisa Creamer Managing Editor, Digital
Lisa Creamer is WBUR's digital managing editor.