What You're Reading This Summer, And Why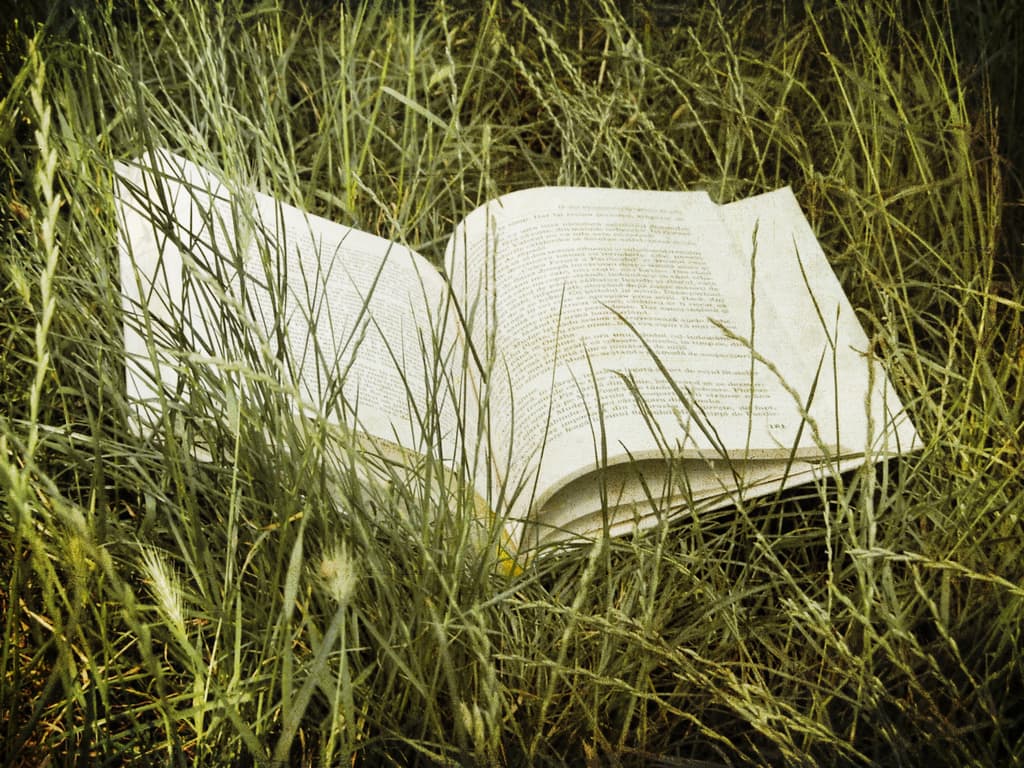 This article is more than 3 years old.
As part of our summer reading recommendations, we asked for your suggestions, too. Here are some of the answers we've received so far.
"'Borne' by Jeff VanderMeer. An interesting exploration of intelligence, personhood and loyalty. I suppose it's 'post-apocalyptic.' VanderMeer is a very graceful and inventive writer. See too 'Annihilation.'"
"Can it be, no mention of 'On Turpentine Lane,' the newest from the brilliant Elinor Lipman? Faith Frankel is an endearing, at times confounding and always engaging character. Perfect Lipman: uncertain romance, ne'er-do-wells, madcap comedy, zany, lovable family."
"'The Utopia of Rules' by David Graeber: fascinating look at the history and implications of bureaucracy. 'Two Years Eight Months and Twenty-Eight Nights' by Salman Rushdie: interesting and funny retelling of the Thousand and One Nights. 'Consider The Lobster' by David Foster Wallace: essays on a wide-range of topics. 'The Three-Body Problem' by Cixin Liu: well written sci-fi about first contact with a civilization in another star system where that contact provokes an invasion 400 years later."
"'Huckleberry Finn.' Yes, but have you read it lately. Just the first chapter — my jaw drops. I (re)read last summer, too."
"'The Art of Death' by Edwidge Danticat. Part of a series on the craft of writing, written by an author who's known loss deeply. It's incredible how pervasive the theme of death is in literature, and reading Danticat's analysis of how to tackle it in writing is strangely poetic and didactic."
"'The Force' by Don Winslow. Brilliantly written cop drama with language that makes you feel you're eavesdropping in a New York bar."
"'Himself' by Jess Kidd: a very funny suspense/mystery and oddball love story with well developed intriguing characters, all told with an Irish lilt. Excellent debut novel. 'Killers of the Flower Moon: The Osage Murders and the Birth of the FBI' by David Grann. An expose of the Osage murders, very pertinent today in light of the Standing Rock Dakota pipeline confrontation and the never-ending greed of Western so-called civilization. When Gandhi was asked what he thought about Western civilization he said, 'I think it would be a good idea.' 'A Gentleman in Moscow' by Amor Towles — I loved Amor Towles' first novel, 'Rules of Civility,' and this was even more soul satisfying on so many levels. A wonderful window into Russia in the early 1920s during the Bolshevik takeover. An epicurean aristocrat is sentenced to live in a tiny attic room of the palatial hotel where he had previously had an opulent suite. This downsizing of his world becomes an epic adventure told with insight and humor over a period of decades ... hard to describe — you have to read it."
"'Middlemarch' by George Eliot — never read it in high school, and her sardonic observations of early 19th-century British society are amusing; 'City of Dreams: The 400-Year Epic History of Immigrant New York' by Tyler Anbinder — as a visitor to NYC, I am fascinated by its history; he is an excellent historian."
"'The Duchess' — gripping true story of a duke's wife who has no choice but to put up with and welcome her husband's mistress into her home."
"'The Reader' — an all-time favorite. A boy, a much older woman, their romance, her trial and incarceration, his obsession to teach her to read."
"I'm actually rereading a book I read years ago — Richard Russo's 'The Risk Pool.' He is one of my favorite authors, and I wondered if the book I remembered so fondly was as good as I imagined. Happily, it is! Rereading is akin to meeting up with an old friend after a very long absence. It's as if you had never been apart! I highly recommend 'The Risk Pool' as either an introduction to Richard Russo, or as one that might have gotten lost along the way. Enjoy!"
"First-person travel books are almost always winners in my opinion. Two of my favorites are 'Forbidden Journey' by Ella Maillart and 'News from Tartary' by Peter Fleming (Ian Fleming's older brother). Together they followed the ancient Silk Route along the southern rim of the Taklamakan desert in Eastern Turkestan (Xinjiang) in 1936, and their books provide very different perspectives on this remarkable adventure."
"I am reading a lot of books about identity, inclusion, systems of oppression, and privilege this summer because I need to do a better job supporting all of the students I teach and help to build a more inclusive and better community. 'Citizen' by Claudia Rankine; 'Waking Up White' by Debby Irving; 'A Different Mirror' by Ronald Takaki; 'The Hate U Give' by Angie Thomas; 'The Color of Law' by Richard Rothstein."
"'Radiant Child' by Javaka Steptoe — It's a wonderful introduction into the work of an incredible artist of color. A must-have for parents."
"'American Gods' by Neil Gaiman — I just can't believe it has taken me this long in life to start reading it!"
"I have 'The Long Ships' arriving today. It's a Viking saga, a reprint of NYRB. I'm in my 60s, a woman, and have never read an adventure book in my life, but people's reviews of this thing dare me to try it. I'm excited. Where's that UPS truck!"
"'Monterey Bay' by Lindsay Hatton — because this review is incredible."
"Ada Louise Huxtable's 'Frank Lloyd Wright: A Life': This is a very engaging biography of FLW. Even though his life was pretty interesting I have read some pretty dry renditions of it. She is also able to set the stage re the architecture and culture of his times in a brief, informative and, again engaging way. Really good!"
We've also received some suggestions from our WBUR Arts Insiders:
Megan Collins: "The Nine of Us: Growing Up Kennedy" by Jean Kennedy Smith; "The Perfume Collector" by Kathleen Tessaro; "The Little Paris Bookshop" by Nina George.
Emily Eng: "Absolutely on Music: Conversations with Seiji Ozawa" by Haruki Murakami.
Kelly Horan Galante: "All the Light We Cannot See" by Anthony Doerr; "The Night Circus" by Erin Morgenstern;  "The Little Paris Bookshop" by Nina George.
Paul Rivenberg: "Down the Nile: Alone in a Fisherman's Skiff" by Rosemary Mahoney; "Ghost Light" by Frank Rich.
Diane Piktialis: "Anything Is Possible" and "My Name Is Lucy Barton," both by Elizabeth Strout.
Andi Goetschius: "The Hate U Give" by Angie Thomas.
Scott Segel: "Red Notice: A True Story of High Finance, Murder, and One Man's Fight for Justice" by Bill Browder.
Paige Niler: "A Sting in the Tale: My Adventures with Bumblebees" by Dave Goulson; "Ms. Marvel" comics.
Nina Berger: "Secondhand Time: The Last of the Soviets" by Svetlana Alexievich; "Here Comes the Sun" by Nicole Dennis-Benn.
Michael Houle: "Dark Rivers of the Heart" by Dean Koontz; "The Girl with the Dragon Tattoo" by Stieg Larsson; "A Fire Upon the Deep" by Vernor Vinge.
Charlotte Gross: "The Amazing Adventures of Kavalier and Clay" by Michael Chabon; "The Hour of Land: A Personal Topography of America's National Parks" by Terry Tempest Williams; "A Time of Gifts: On Foot to Constantinople: From the Hook of Holland to the Middle Danube" by Patrick Leigh Fermor.
Sydney Balise: "A Gentleman in Moscow" by Amor Towles.
You can become an Arts Insider, too.
We'll update this post periodically — so please share your favorites here:
This article was originally published on July 03, 2017.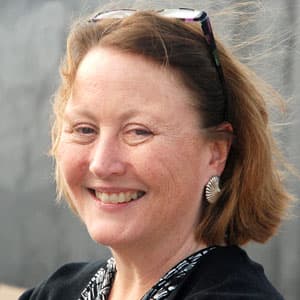 Louise Kennedy Contributor
Louise Kennedy previously worked with The ARTery and as editor of Edify.