On Short Notice, Wagner Pro Steps In For BSO's First-Ever Concert Version Of 'Das Rheingold'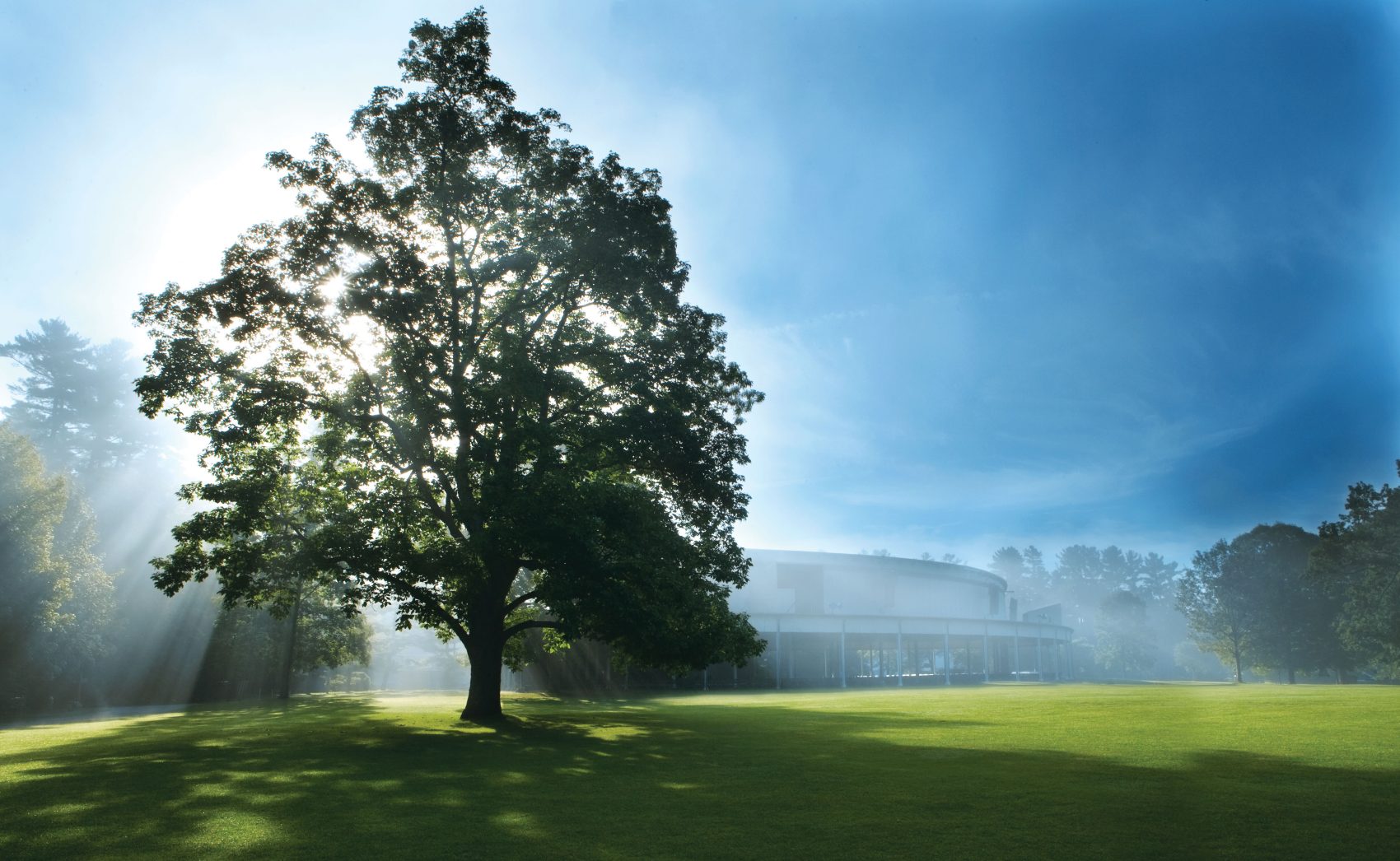 This article is more than 2 years old.
Less than two weeks before the Boston Symphony Orchestra was scheduled to perform its first-ever concert version of the iconic Wagner opera "Das Rheingold" at Tanglewood, a major player withdrew because of health reasons. As fate would have it, a mezzo soprano with lots of Wagner experience happened to be on the Lenox campus teaching at the Tanglewood Music Center.
Stephanie Blythe got the call just about 10 days ago to cover for Dame Sarah Connolly as Fricka in "Das Rheingold." Fricka is the wife of the king of the gods, Wotan, in the epic tale about a ring that grants the power to control the world. "Das Rheingold" is the first of four operas that make up Wagner's "Ring Cycle" (sometimes referred to just as "The Ring").

Since her 1995 debut with New York's Metropolitan Opera, Blythe has sung all over the world and performed the role many times. The most recent was in 2013. New York Times classical music critic Anthony Tommasini has written that Blythe "boasts one of the most powerful voices in opera."
I reached her Friday just after her rehearsal with the BSO and conductor Andris Nelsons. She was notably calm.
"I really didn't have to worry much because this is one of those parts that I can basically roll out of bed and sing because I've sung it many, many times. It's a comfortable role, and it's sort of a coming home for me."
Andrea Shea: How will this differ than all of the other times you've sung Reingold?
Stephanie Blythe: "Well, it's different because it's not staged. I've never sung Reingold or any of the any of the operas from 'The Ring' in a concert setting. I've only sung them in staged setting. I've never sung with the orchestra behind me. It's always in the pit. There are lots of things that we don't generally hear because [the singers are] at a distance. So this is quite the blanket of sound."
You've sung the role of Fricka in "Das Rheingold" many times. What do you like about her?
"She's the moral compass of 'The Ring.' She's a conscience and is aware of the consequences of the of the mistakes and the choices that are made. And I've always enjoyed Fricka because she is complicated and in love with someone who is about to make the biggest mistake ever made. And she knows that. She knows when it happens that nothing will ever be the same. So you know, there are huge consequences in this opera."
What do you make of this opera? 
"Rhinegold, for me, is a bottle of champagne. Beyond the fact that it's the shortest of the four operas in 'The Ring,' it's full of action and it's full of story and characters and it's fun. It's there's a lot of fun and there's actually some quite funny moments in it as well but it's such a joy to finally work with the maestro even in an open air setting."
How is it different performing it outside?
"It's always different when you're singing outside. It's wonderful because you feel connected to something that's quite large and beautiful and wonderful and that you know that certainly feeds into what you're doing, especially when you're performing a piece like this. Also, whenever you're singing outside the surroundings always become a character. So that's one of the things that's a plus."
What do you think it is that makes Wagner's "Ring Cycle" such a cult favorite with opera fans?
"The music. It doesn't matter where you are, or who is performing it, or what the set looks like, or what kind of production it is — whether it's whether it's concert or whether it's staged. It's the music that is the draw, and it's the music that is that is lasting. We're just vessels."