'Bosch' Author Michael Connelly Picks Up A New Character Based On LAPD Detective For 'Late Show'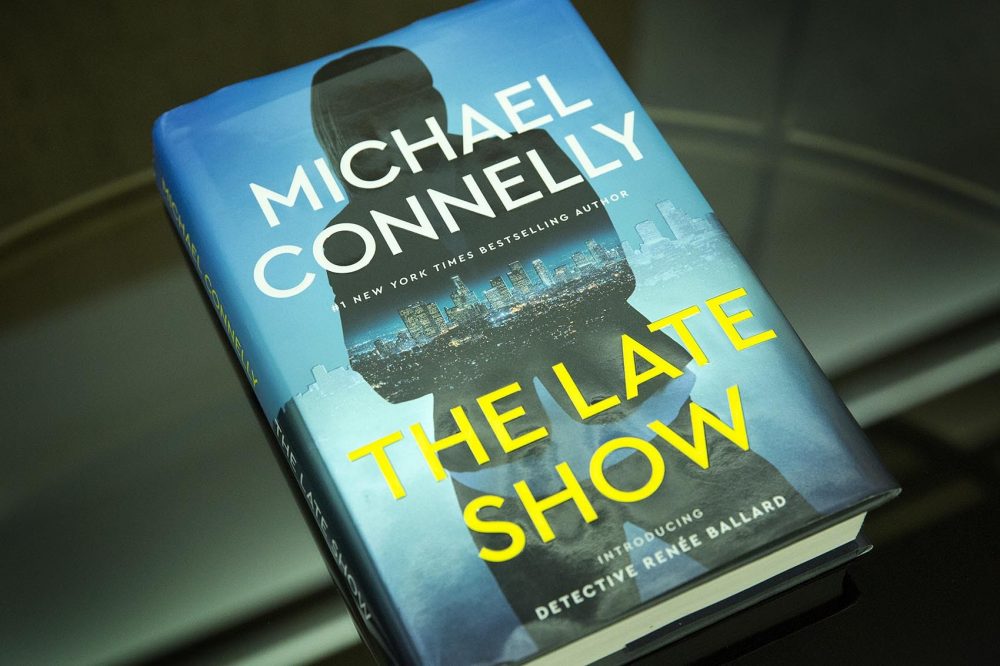 This article is more than 2 years old.
It's summertime, you're on the beach soaking up the sun and you're thinking, "Gee, I wish I had Harry Bosch to keep me company right about now."
Well, sorry, you're just going to have to wait until October for a new page-turner about Bosch, because author Michael Connelly's most famous detective (or private investigator, depending where you enter the series) doesn't return to the printed page until Halloween. (You can, of course, watch three seasons worth of "Bosch" on Amazon Prime. Starring Titus Welliver, it's an excellent series, faithful in tone and tenor to Connelly's novels.)
Right now, Connelly's featured gumshoe — in his latest book, "The Late Show" — is Renée Ballard. She is a dedicated paddle-boarder in the Pacific Ocean during her rare down time and a sleep-deprived, take-no-prisoners overnight shift detective most of the time. The novel, published July 18, is the first of what will inevitably launch a new series. My bet is you will love this bruised, but tough-as-nails detective much as you do the crusty Bosch.
My bet is you will love this bruised, but tough-as-nails detective much as you do the crusty Bosch.
Connelly's had primary female characters before, but here he has created his first female protagonist, based, to a degree, he's said on LAPD Detective Mitzi Roberts, a consultant on the "Bosch" TV series.
As Connelly told me last year, speaking about Bosch and his other main character, Bosch's half-brother, attorney Mickey "The Lincoln Lawyer" Haller: "You want to give them a rest so those batteries recharge. I can't wait to start writing about them again. But on the other hand, on the creative, artistic level, I turned 60 this year. I don't want to just keep writing and alternating between two characters that I've had around 25 years. I want to create new things and I think this is the right time to do that."
Connelly is one of the best with police procedurals, insider cop-talk repartee and plot-twisting surprises. With "The Late Show," he hits the mark again.
Ballard does share Bosch's inclination to bend rules and sidestep protocol when deemed necessary and, like Bosch, she's been burned by the powers that be. But in Ballard, Connelly has someone with a whole new backstory — we learn she's single, childless, nearly an orphan and headstrong — and someone with a slightly different stomping ground to roam. Yes, it's set in Los Angeles (where Connelly used to work as an LA Times reporter) and yes much of it is set in and around the police station and several brutal crime scenes. But these are all new characters who have their own particular departmental dynamics.
Ballard's upward-bound career trajectory has been derailed because her longtime friend and policing partner, Ken Chastain, failed to back her up when she charged her boss, Lt. Robert Olivas, with sexual harassment. Hence, she's been demoted to the overnight shift — aka "the late show" — with a new partner, John Jenkins, whose dedication to the job does not match her level of zealotry.
The problem with working the night shift is that although you may catch some grisly — which is to say, fascinating — cases, the standard procedure is to turn those cases over to the daytime detectives for further investigation. Thus, the nature of the job leads to a lot of unfinished business and not much follow through. This rubs Ballard the wrong way and she plunges deeply into two cases in which she was among the first detectives on the scene.
To her, this stuff is both personal and professional.
The first case concerns the torture and near-fatal beating of Ramona Ramone, a transgender woman. This gives Connelly the chance to explore a world — and a world of prejudice — that is new to him, but obviously a hot button issue in the zeitgeist of the real world. When Ballard tracks down and confronts the sexual sadist she believes responsible for the violence, it gets ugly.
The second — and main — story concerns a nightclub shooting. It's clearly not a terrorist event, but five people die at a club called The Dancers, some intended, some who seem to be collateral damage. One of the club's patrons, a witness, disappears after the police talk to him, A potentially key piece of evidence vanishes. The investigation by Ballard and others raise the possibility that a cop may be responsible, and it's from there where the multiple entangled threads unravel.
Connelly bounces Ballard between the two cases, building a different kind of tension in each.
It's at this point in the story where I want to stop giving details. Suffice to say that Ballard is put in extreme peril — we did expect that at some point — and there are the usual brilliant red herrings as to who the nightclub massacre shooter may be. And, I confess that, as usual with Connelly, I did not pick the killer out from the potential shooters presented to us. I thought I had him … and then the rug was pulled out in a startling turn-the-page twist near the end. Frankly, I really enjoy being so wrong.
Connelly, at times, reminds me of Ed McBain, whose "87th Precinct" police procedural novels I used to rip through as a kid, one after another. But there's a depth and nuance to Connelly's writing that lifts his work out of the category of genre fiction. Ballard is relentlessly focused on the tasks at hand; she's an adrenaline junkie. But in her time away from cop-land — on the beach with her rescue dog, Lola, in the water with her paddleboard or with visiting her grandmother, Tutu — we get a deeper sense of who she is as a person, what made her who she is and what drives her.
...there's a depth and nuance to Connelly's writing that lifts his work out of the category of genre fiction.
Ballard has some idealism — and certainly a strong sense of righteousness inside her — but that rubs up against her justifiable cynicism and anger about the misogyny within the department she works. She's really waging a war on three fronts: The two major crimes and with the powers that be. Some of those wars may be resolved here; another, not so much. Ballard's adventure has begun.
Oh, and "Bosch" fans: Connelly gives you a tease at the conclusion of "The Late Show." As is sometimes the habit these days. there's the first chapter from an upcoming novel, this fall's "Two Kinds of Truth," which finds Bosch, forced out of the LAPD two years prior, continuing his volunteer work for the San Fernando Valley Police Department. He's sitting in a jail cell looking over the cold case files on a perplexing missing person-or-murder case and gets a text from a friend: "The LAPD and DA heading your way."
---
Author Michael Connelly will be reading at Brookline Booksmith on Wednesday, July 19.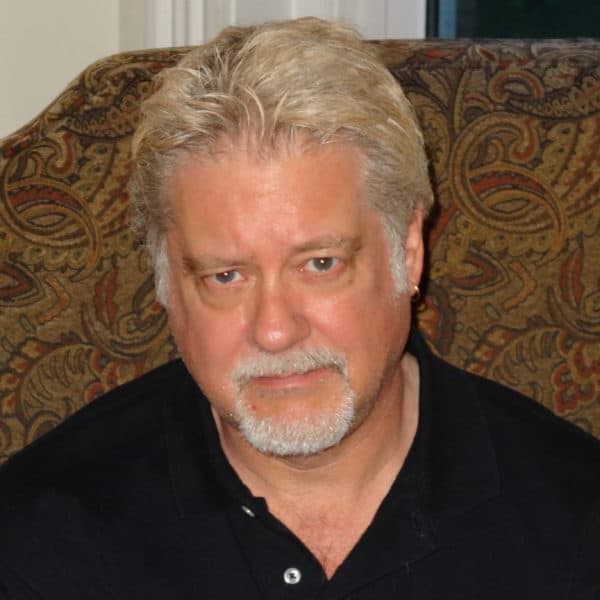 Jim Sullivan Music Writer
Jim Sullivan writes about rock 'n' roll and other music for The ARTery.