At Codman Academy, Theater Isn't Just For The 'Theater Kids'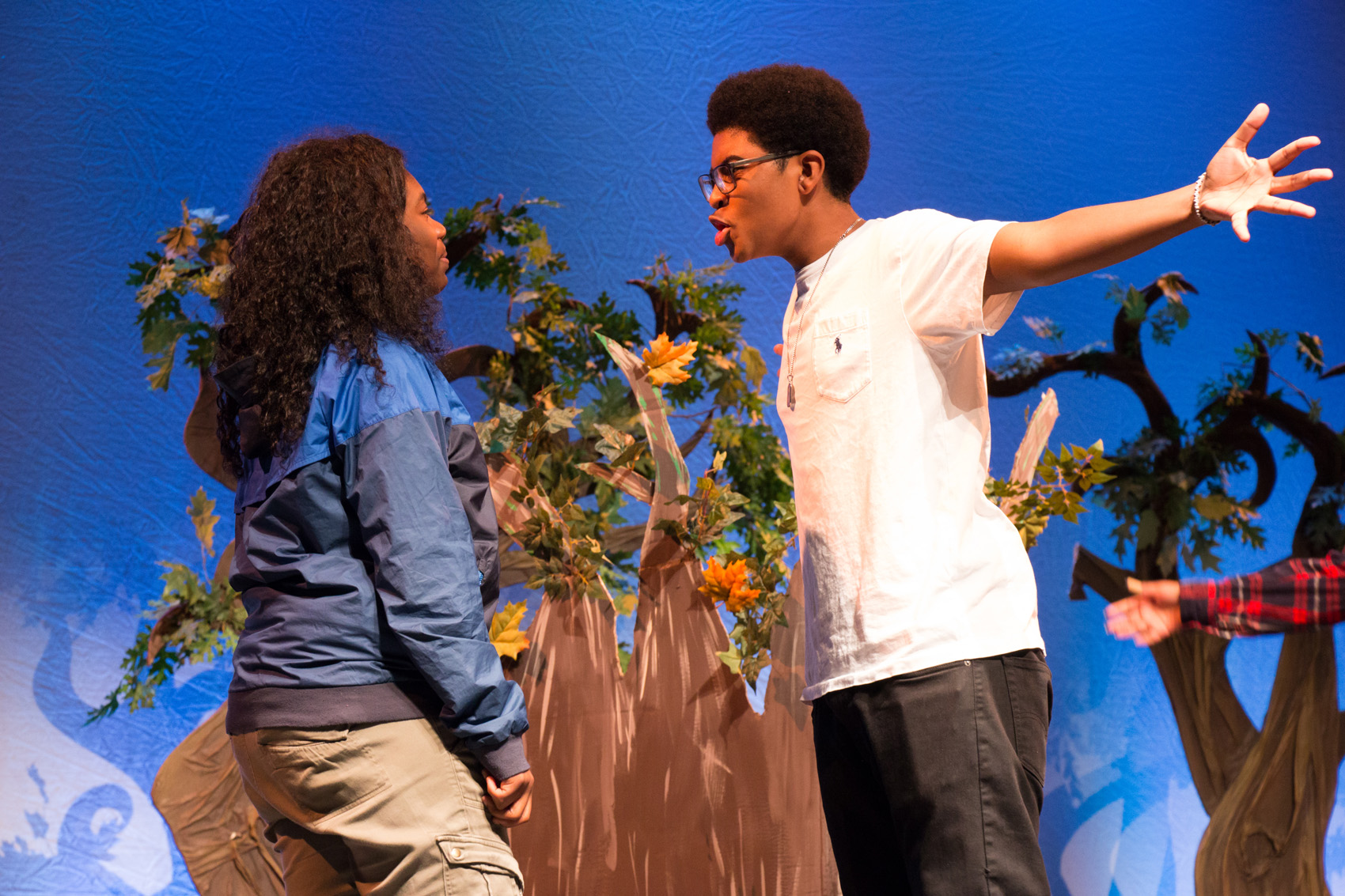 This article is more than 2 years old.
This weekend, 17 high school students from the Huntington-Codman Summer Theatre Institute will take to the stage and tackle Shakespeare. The Bard is not easy material, but these kids have been uniquely prepared for it: They all attend Codman Academy Charter Public School, where the arts, and specifically theater, are not a luxury or an elective, but an essential — and required — experience.
Founded in 2001, Codman is a highly competitive charter school in Dorchester. One of its most distinctive characteristics is its partnership with the Huntington Theatre Company.
"I think it's unique in its scope," says Meg O'Brien, the Huntington's interim co-director of education. "It's a large partnership and allows us to connect with students in multiple ways."
Large is an understatement. Codman embeds the relationship with the Huntington in its whole curriculum, and the school requires every student not only to study theater, but also to perform.
Every other Friday, freshmen and sophomores go to the Huntington for "Fieldwork Fridays," to be led through acting classes that use material from their humanities courses. First-year students are also required to compete in the Poetry Out Loud contest; sophomores must enter the Huntington's August Wilson Monologue Competition, and at the end of their senior year, all students give a Senior Talk, styled as a Socratic Apologia — a defense of their life.
"Our partnership is so much more intense" than a typical school's theater program, says Brendan O'Connell, the principal of Codman grades 9-12. "Rather than a select group of students, every single student will get the opportunity to shine under a spotlight on their own, and with an ensemble."
The deep involvement in theater and the performance requirement aim to show students that theater isn't just for "theater kids" -- it will help in any career path a student may take.
"We have students who are interested in public advocacy, politics, social justice, students who want to be lawyers, doctors, mentors, and some who want theater," says O'Brien. "We provide them with the skills to take into any future endeavor — and hopefully they have fun while they do it!"
Those skills go far beyond the obvious benefits of an arts education, like creative expression and thought. Codman also stresses the purely logistical skills theater instills, such as working with a team, arriving on time and speaking in front of groups of people.
"They end up being able to share their voice in very broad ways, building the confidence and skill," says O'Connell. "If you have the confidence to do that, you have the confidence to do so much more."
Students seem to like the experience — so much so that, 12 years ago, some of the older ones pushed for even more ways to work with the Huntington. It was a perfectly timed push, coming just as educators and policymakers were looking for ways to address the typical increase in summertime violence between 4 and 7 p.m. — when most summer activities end but before teens are ready to head home.
The resulting Huntington-Codman Summer Theatre Institute is an optional five-week program, exposing students to every aspect of the theatrical process. They also receive a stipend.
"Summer is so important for students to build skills, gain experience for college or for a career, and many want to find jobs — they have a lot of options," says O'Connell. "A stipend gives them access to the experience, and the responsibility of working for a paycheck."
"They don't have to choose money over enrichment," he adds. "They can be independent, provide for themselves and make choices of what to do with their money."
This year's production is Shakespeare's "Twelfth Night," a comedy of love and mistaken identity.
"Comedies are harder than tragedies," O'Brien says. It's always tempting to camp it up, and it's always nerve-racking to wonder if the audience will laugh.
In addition to overseeing the theater's education program, O'Brien also directs the summer production. "They're definitely up to the challenge," she says. "They teach me every day about resilience and determination and ambition and drive."
O'Connell says he learns from the students too.
"The coolest thing is being able to see rehearsals," says O'Connell. "To see students struggle, be reluctant, vulnerable, to be frustrated, and then to see the performance — they're poised and accomplished onstage. They look to each other to give them the confidence to keep at it."
That confidence, and the skills they build over four years at Codman, uniquely sets these students up for both professional and personal success — Codman boasts a 100 percent college acceptance rate. Beyond that, the school and the theater are deeply proud of the people their students become.
"One of our students, it took him a while to warm up to the situation," recalls O'Brien. "This summer, he has fully embraced who he is, and does not apologize for who he is. He is a source of positivity."
"Being a part of the arts creates compassion, empathy and understanding," she adds. "There's always room for that in the world."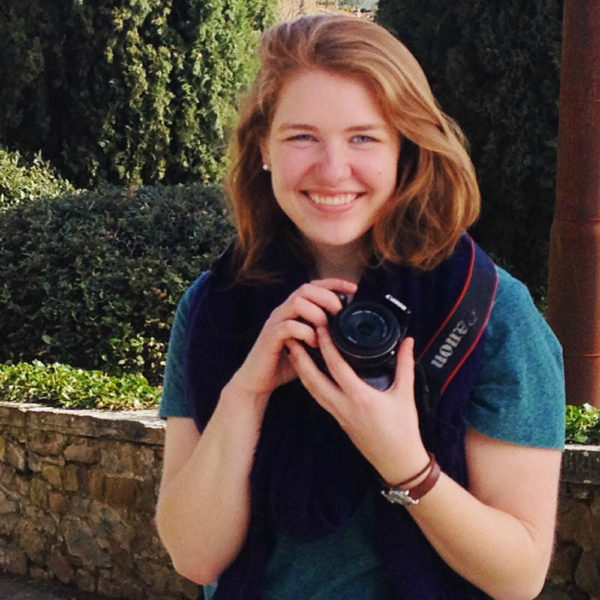 Hannah Chanatry Weekend Edition Producer
Hannah Chanatry is WBUR's Weekend Edition Producer and All Things Considered Newswriter.