HBO Anthology 'Room 104' Shows Life's Unspoken Secrets Through Different Directors' Eyes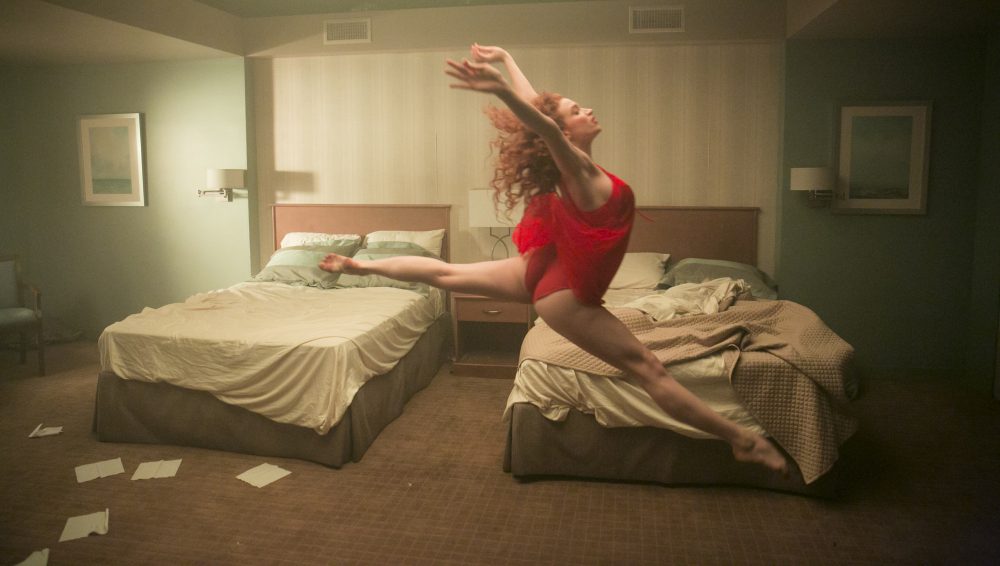 This article is more than 3 years old.
If you ask interior decorator Kit Kemp, every room tells a story. The title room in HBO's new anthology series, "Room 104," tells a dozen, and a room that tells a dozen stories in one season likely has dozens more to tell.
For now, we'll have to settle for those the show's creators, Mark and Jay Duplass, have deemed fit to share: tales of the supernatural and the inexplicable, of life's unspoken secrets and inner regrets, of love revisited and reconsidered.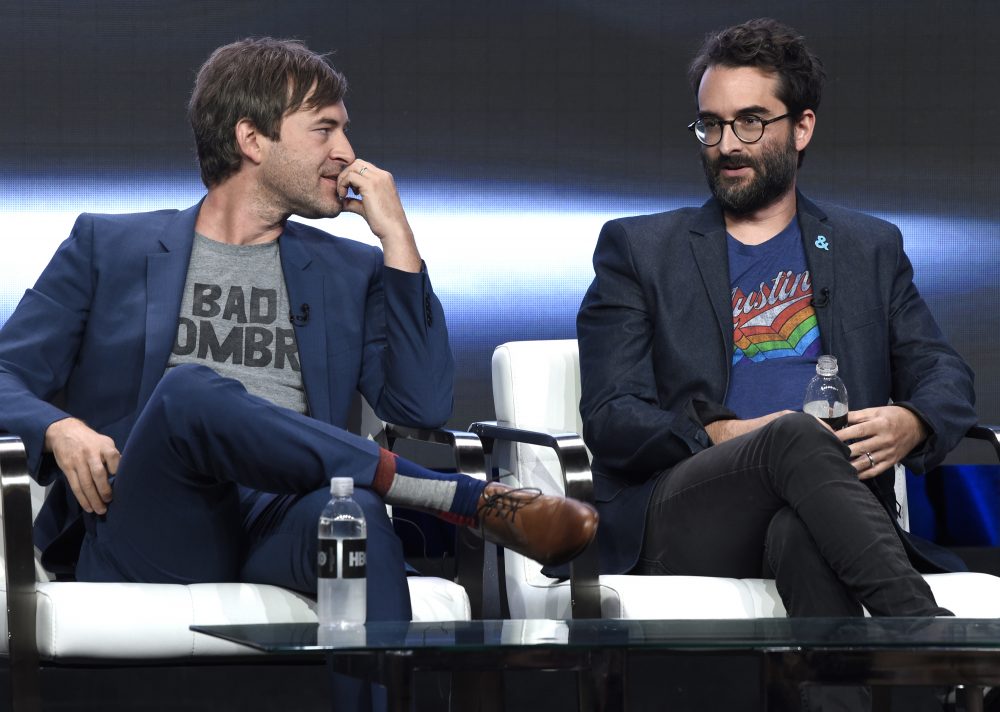 The Home Box Office brand carries prestige and the assurance of sophistication, but both are nearly antithetical to the Duplass brothers' decidedly scruffy aesthetic and reputation. Watch, say, "The Puffy Chair" or "Baghead," early experiments from their mumblecore stage, or latter-day examples ranging from "Cyrus" to "Jeff, Who Lives at Home," and "The Do-Deca-Pentathlon." These are coarse efforts from filmmakers with a strictly DIY sensibility, and that's without saying a word about the numerous movies they've helped produce via their indie film juice, like "Safety Not Guaranteed."
But, it seems in recent years the brothers Duplass have gradually transitioned their storytelling enterprises from the movies to television. As their last two forays into TV — "Togetherness" and the more successful animated series "Animals" — ran on HBO, it's little surprise "Room 104" has been picked up by the network, too.
But while the network is the same, this new venture scarcely feels like a Duplass effort by dint of diversity of approaches, genres and voices. The shaggy, rough-cut texture of their film-making style is swapped out for the styles of their collaborators, and whether you like their work or not, this is a huge recommendation in the series' favor.
It's true that Mark wrote half the episodes in its cardinal season. It's true the show is being marketed solely as a Duplass jam (even though Xan Aranda executive produced alongside them). But, it's also true that neither Mark or Jay directed a single episode of the series, and while their influence from behind the lens can be felt, the show's standalone episodes read as distinct products of their directors.
Take Sarah Adina Smith's dual contributions to "Room 104": "Ralphie" and "The Knockadoo." The episodes are a pair of horror-adjacent chillers replete with the flourishes Smith brought to her sophomore feature, "Buster's Mal Heart"; if you're familiar with her cinema, you'll recognize her artistic proclivities in her "Room 104" works.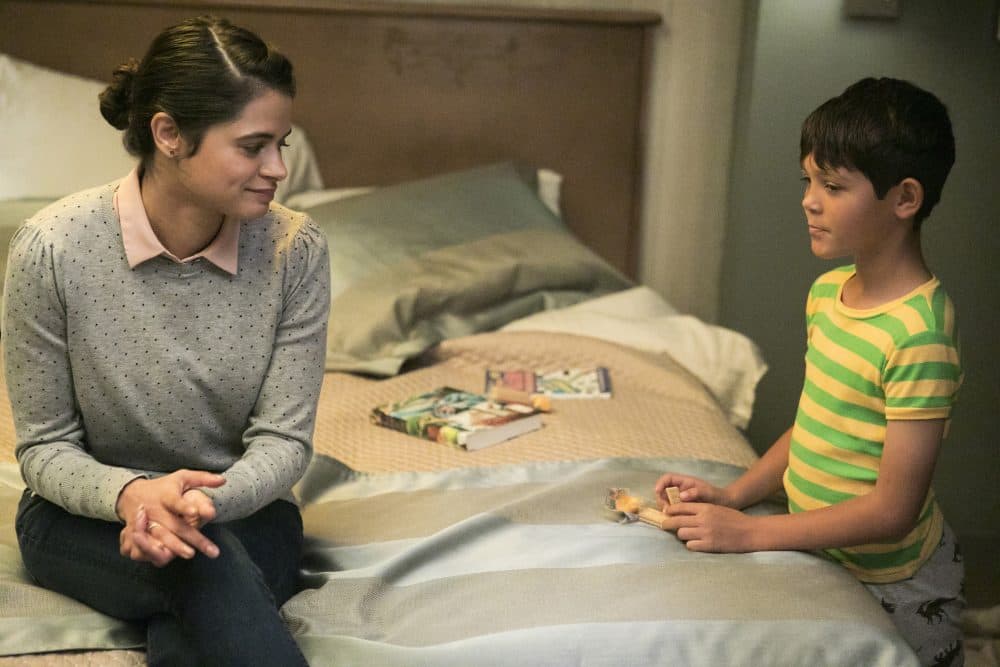 The downside is "Ralphie" doesn't put the series' best foot forward, and "The Knockadoo" isn't much better. "Ralphie" adequately lays out the show's basic conceit: Every episode is set in the same room in a hotel located somewhere in undisclosed America, and a rotating cast of characters wander into the room's boundaries and encounter terror, remorse and revelation, among other things. (In some cases, such as Dayna Hanson's mesmerizing "Voyeurs," they encounter themselves.)
But as good as Smith is at setup and build up, she has trouble satisfyingly paying her work off. Every time she closes in on an ending, she slips into either predictability or ambiguity, and in both instances she ends up letting us down.
In "Ralphie," Melonie Diaz plays a babysitter watching over Ralph (Ethan Kent), an endearing young man who may or may not have an imagination that's overactive at best and dangerous at worst; he repeatedly shuts himself in the bathroom with Ralphie, a character who could just be Ralph's alter ego. He could also be something else.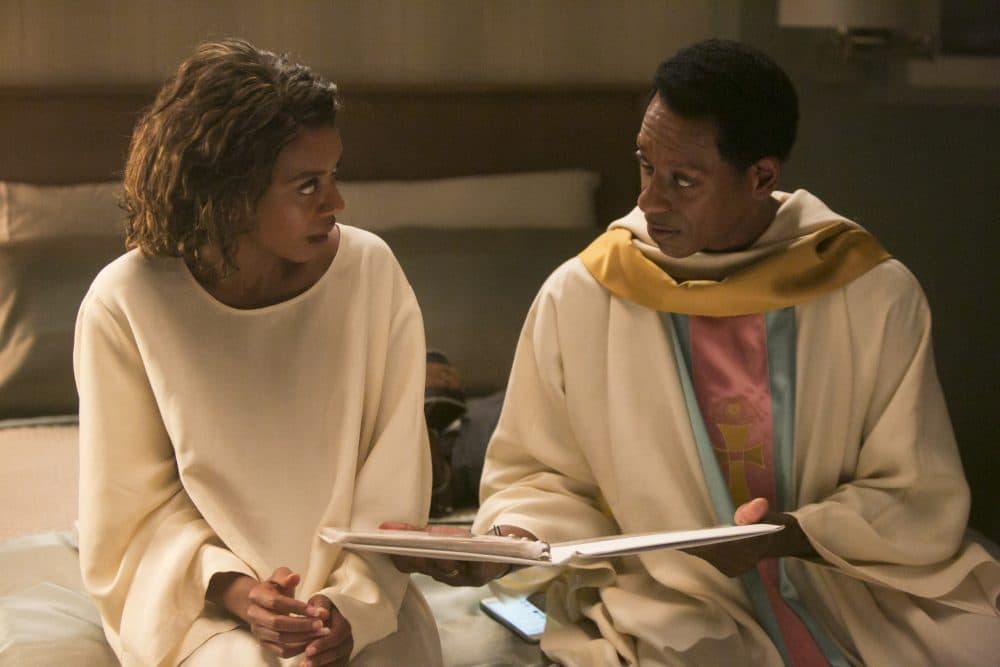 In "The Knockadoo," meanwhile, Deborah (Sameerha Luqmaan-Harris), a woman desperately shopping around for redemption of the spirit, meets a cult priest (Orlando Jones) at the hotel, and with his aid struggles to transcend the doldrums of Earth for another plane of existence.
It's clear — even in the two Smith episodes — the mission of "Room 104" is variety. However, with variety and lack of consistent structure comes a gamble. Setting this many different narratives in one space imposes restrictions of setting, design and development, giving artists a narrow window in which to establish, advance and resolve a single plot. That's a feat easier said than done, at least if you check in on TV's other great, iconic or at least well-known anthology series: "Tales from the Crypt," "Black Mirror," "American Horror Story," "The Outer Limits."
If the Smith episodes are stumbles for "Room 104," the others make up for it. "Voyeurs" is a particular delight, absent of dialogue and told only with sound and motion; it's a 20-minute dance sequence where a cleaning lady (Dendrie Taylor) cuts an interpretive rug with an echo of her younger self (Sarah Hay). The whole thing is shot and cut beautifully, with each movement flowing seamlessly to the next as both actresses act out their nostalgia and melancholy with their bodies.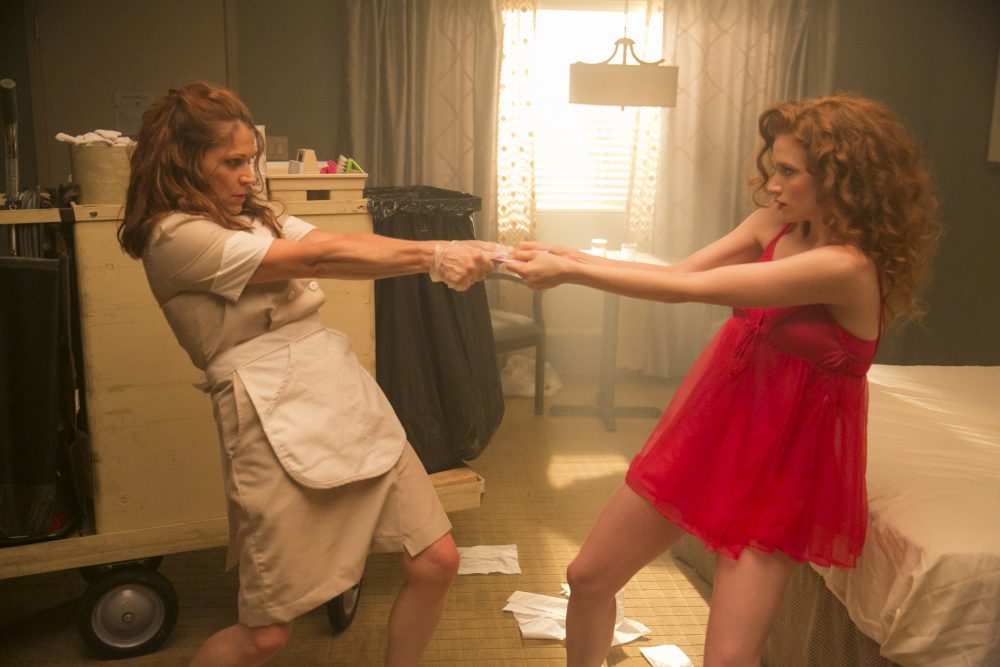 Doug Emmett's "The Internet," on the other hand, recalls a certain 2016 Oscar contender in its final minutes, capping off a comedy of misunderstanding between a frustrated author-to-be Anish (Karan Soni) and his Luddite mom with a cathartic disclosure, set during the early era of online communication. (And speaking of "Tales from the Crypt," how about Megan Griffiths' "The Fight," in which two MMA rivals use the room as a makeshift ring to duke it out with one another?)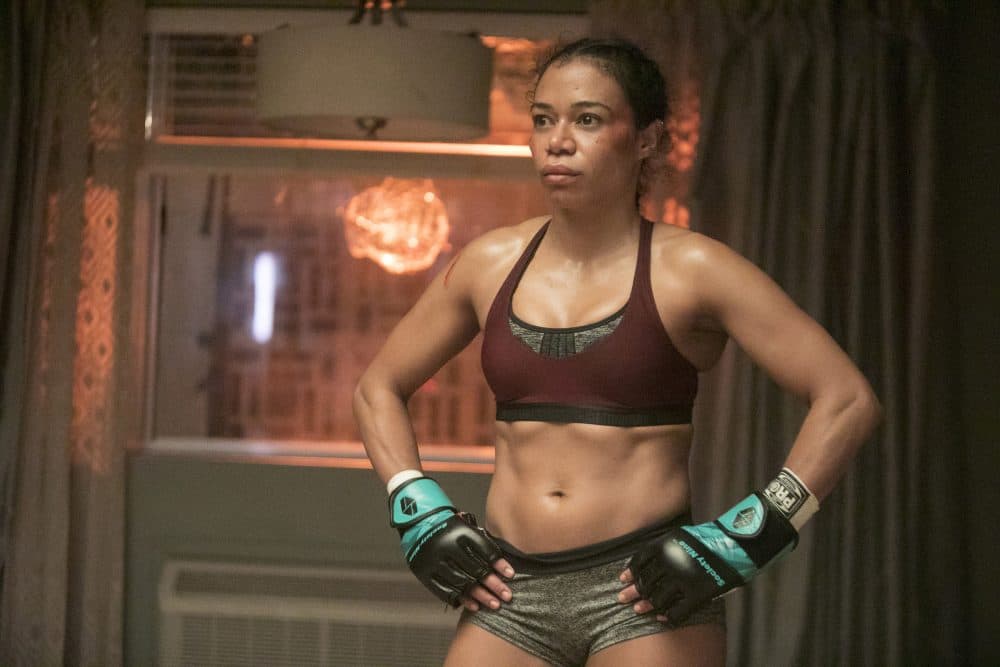 It's the season capper — Marta Cunningham's "My Love" — that fully justifies the existence of "Room 104," thanks in no small part to Philip Baker Hall's superb and moving work as a husband who checks into the room with his wife of 56 years. Their stay is a simple trip down memory lane, an opportunity to trace the first night they spent together; it ends with bitter, tender heartache, the kind people feel only in the last chapter of the life they lived with one another.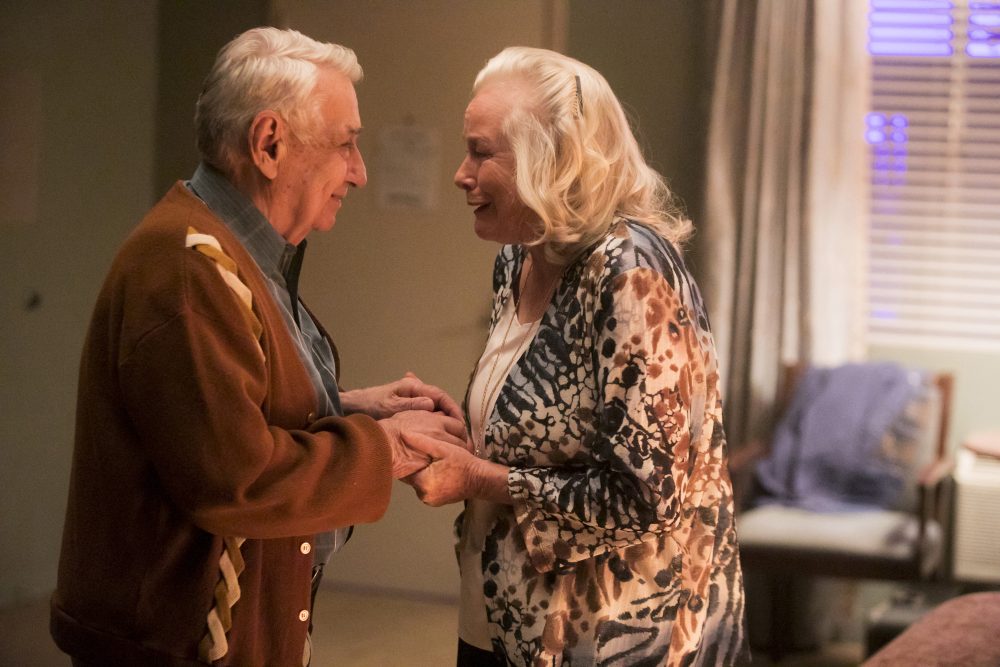 This is the moment that finalizes the series' driving idea: That a space can be so much more than four walls and a mixture of necessities and amenities. It can be a repository for memories, a place of profound emotional transformation, or a mystery best left unsolved.
If there's a second season in the show's future, the Duplass brothers and their directorial cohorts (most of whom, it's worth noting, are women), the plasticity of the stage they've chosen to work on should serve them and their audience well. Sometimes a room is more than a room. Sometimes, it's a blank slate.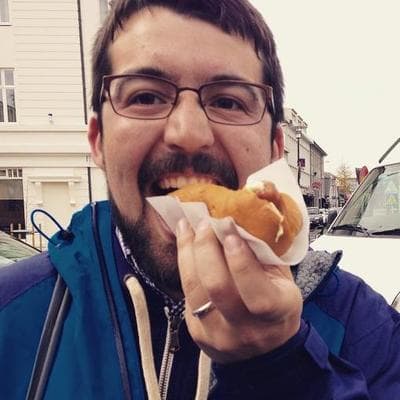 Andy Crump Critic
Boston-based pop culture critic Andy Crump has been writing about film and television online since 2009.