After Online Ridicule, Wax Museum Asks Tom Brady To Help Make His Figure Better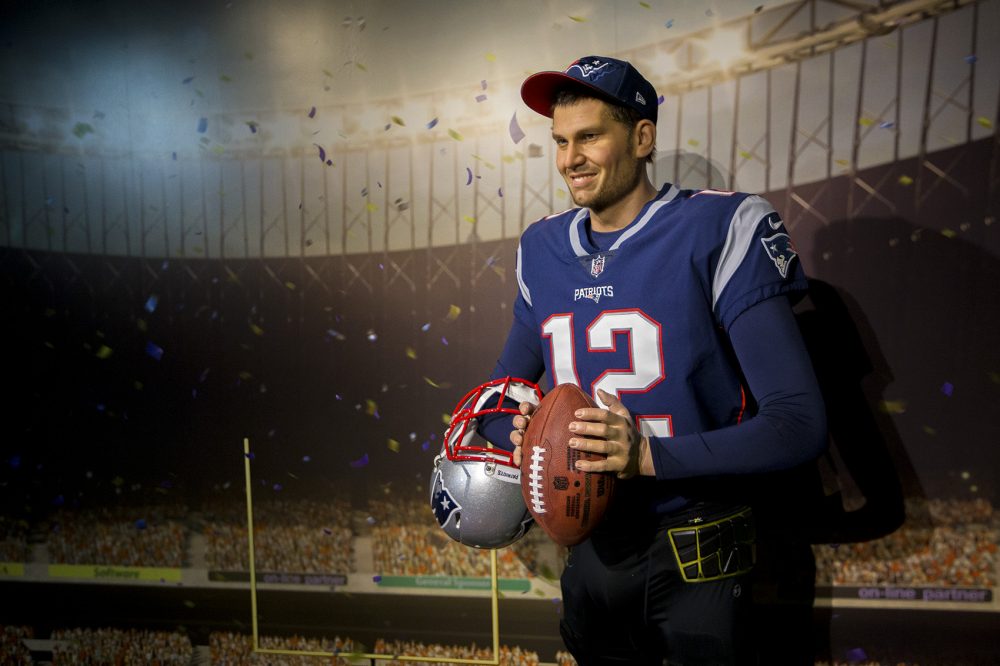 This article is more than 3 years old.
Boston's new wax museum is asking New England Patriots quarterback Tom Brady for help to improve a wax replica of him that has been ridiculed online.
The Dreamland Wax Museum, which opened Monday, features a statue of Brady that has sparked criticism from many people who say it looks "creepy" and doesn't resemble him.
This, of course, isn't the first time we've heard outcry over depictions of Brady. During the federal court hearings for "Deflategate" in August 2015, courtroom sketch artist Jane Rosenberg's drawing (seen on the right in the tweet below) sparked, well, a lot of internet memes.
A Facebook post from the museum on Wednesday acknowledges the figure isn't perfect because it's based on a photo and not on Brady's actual measurements.
"Each and every wax figure is a work of art," and the head alone can take up to six months to create, the post said. "That doesn't mean they all come out perfect."
The museum invited Brady to "come by and sit in for a measurement session." The museum says getting it perfect is its top priority.
Museum officials haven't said if they've received a response.
The museum drew attention in July with a figure of President Donald Trump that some said missed the mark.
This article was originally published on August 02, 2017.