This Styx Concert Is Being Streamed — Right To Your Hearing Aid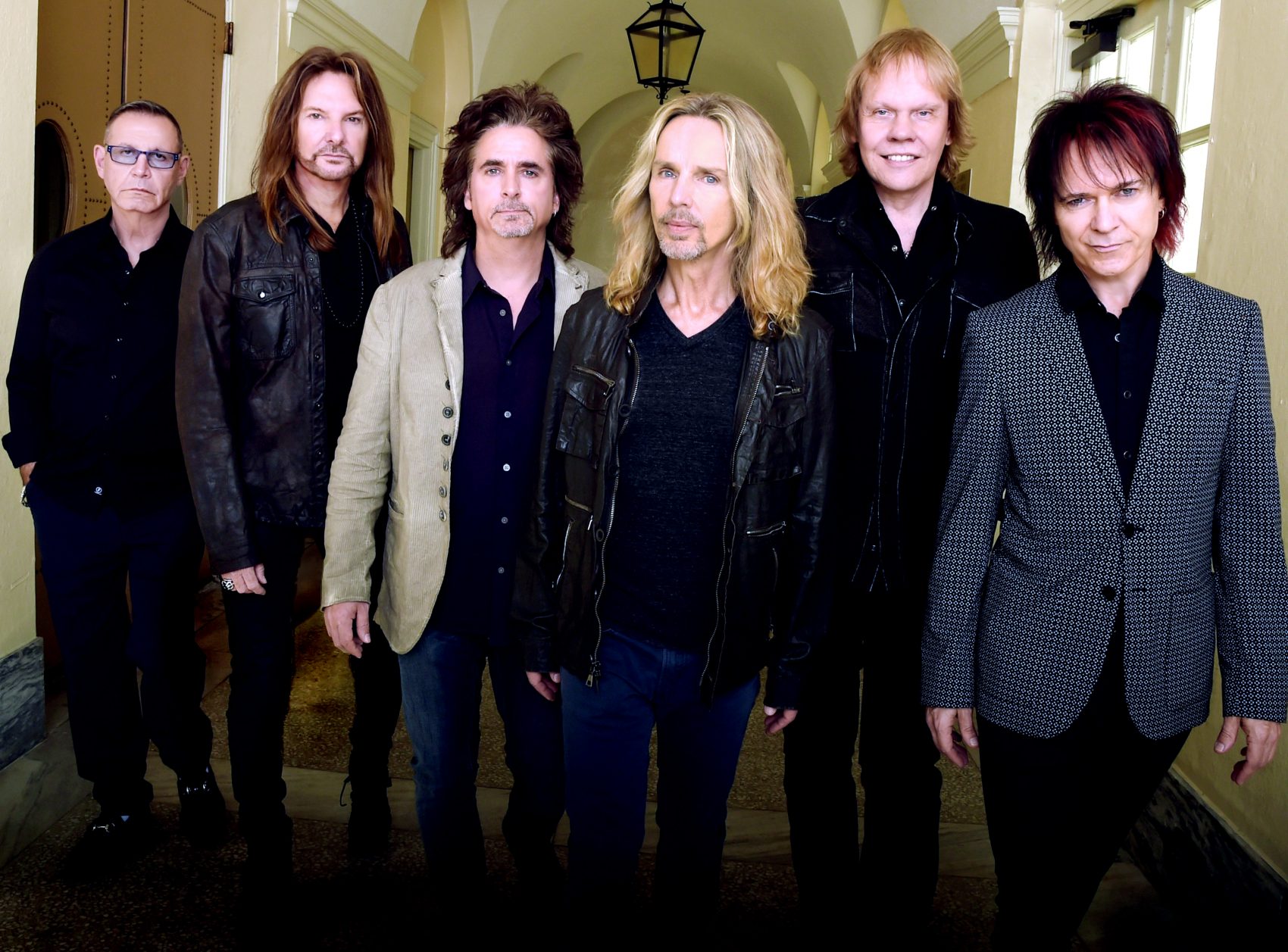 This article is more than 3 years old.
Fifty years ago, fans of Styx were listening to the group's hard rock at full blast. Now, the '70s band is working to reduce the stigma around hearing aids by teaming up with Oticon Opn, a manufacturer of high-tech hearing aids.
When Styx takes the stage in New Jersey Tuesday night, a live feed from the soundboard will be delivered to Oticon Opn's internet-connected hearing aids. (The company estimates hundreds of thousands of wearers will be able to tune in, after signing up for a password.) It's being billed as the first live rock concert to be distributed this way.
Loud music is cited as one of the major culprits for high rates of hearing loss. About 20 percent of Americans — 48 million or so — report some degree of impairment.
The inherent irony of rock music being used in this way isn't lost on audiologist Joan McCormack, who fits patients with the hearing aids at Atlantic Hearing Care's offices in Swampscott and Peabody. She says she hopes this event will change perceptions about the wearable pieces of equipment — especially among her generation.
"A lot of baby boomers unfortunately do have some hearing loss, and so this is exactly the group we are hoping is going to participate because they are Styx fans," she said.
McCormack estimates one-in-six baby boomers suffers from hearing loss, and she hopes this concert will help make the listening aids "cool" to people who might be reluctant to use them. She also said there's no question her peers have listened to music at damaging volumes.
"That has definitely contributed to a rise in hearing loss," she said. "And you know, this tends to be the crowd that are early adopters of technology and are especially going to appreciate that they can now go back and enjoy rock concerts again."
In an email, Styx manager Charlie Brusco said the band wanted to partner with "a leader in hearing care technology."
"When the Styx team realized Oticon's sound quality concerns matched the band's constant dedication to delivering high-quality sound, that cleared the first hurdle," he said. "Next, was the ability to be a part of an initiative focused on raising awareness for people of all ages to have their hearing checked on a regular basis and to seek the appropriate treatment for any hearing-related issues."
Some of Styx' musicians and crew members "are having their hearing checked and there are some who are convinced they have some level of hearing loss," Brusco said. "They understand first-hand the potential impact of loud music on hearing."
Brusco himself had an evaluation and discovered significant hearing loss in both ears. Now he uses the hearing aids too, and wants more people to understand how prevalent hearing loss is.
"It all starts with a simple test," he said. "If you think you can't see well, you have your eyes checked and you correct the impairment with contacts or glasses. You should treat your hearing the same way as your sight. Get tested regularly and seek treatment as needed."
This concert experiment comes on the heels of a new law that will make hearing aids available to Americans over the counter. It was pushed by U.S. Sen. Elizabeth Warren and bi-partisan lawmakers to help reduce regulations and the high costs. The Oticon Opn devices are listed for thousands of dollars.
A spokesperson for Oticon Opn said that "the costs include more than just the device; they also include a full package of hearing health services from a professional, so price varies across audiology practices."
When asked if Styx would participate in another event like Tuesday's broadcast the band's manager replied, "Who knows? Maybe in the future we will begin streaming all our shows this way."