'It's Me, Too': New U.S. Citizens Welcomed To MFA With Free Membership
04:55
Play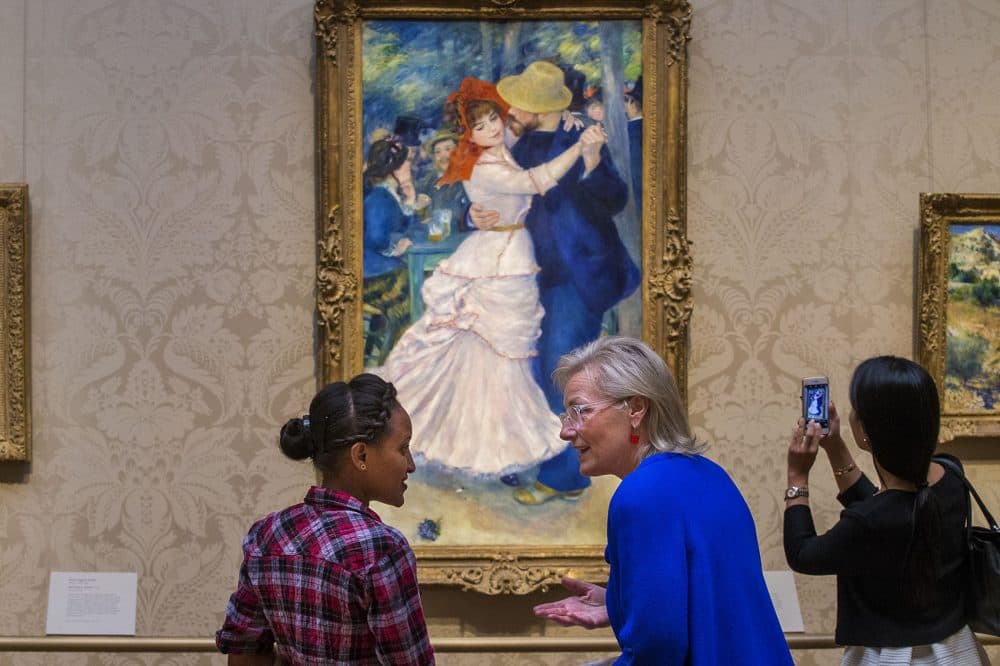 This article is more than 3 years old.
Earlier this month, Hiwot Behabtu — originally from Ethiopia — became a U.S. citizen at Boston's Faneuil Hall. A few days later, the 27-year-old mother and her husband joined the Museum of Fine Arts as members.
Through a program at the MFA, new U.S. citizens can receive a free year-long membership — something that typically costs between $115 and $274. The initiative grew out of the museum's new strategic plan, released in June, that focused primarily on fostering diversity. According to the MFA, in 2015, about 80 percent of visitors to and employees of the museum were white.
Behabtu and her husband came to the U.S. in 2011. She learned English, received job training from a nonprofit, and now works as a bank teller. Her husband, Astatke, drives for Uber and is going to school to become a bio lab technician. Their 4-year-old son was born here.
"The reason we came here is because it's the land of opportunity," Behabtu said. "So for me, being a citizen is the key to [using] those opportunities."
And one of those opportunities, she said, is the MFA Citizens program.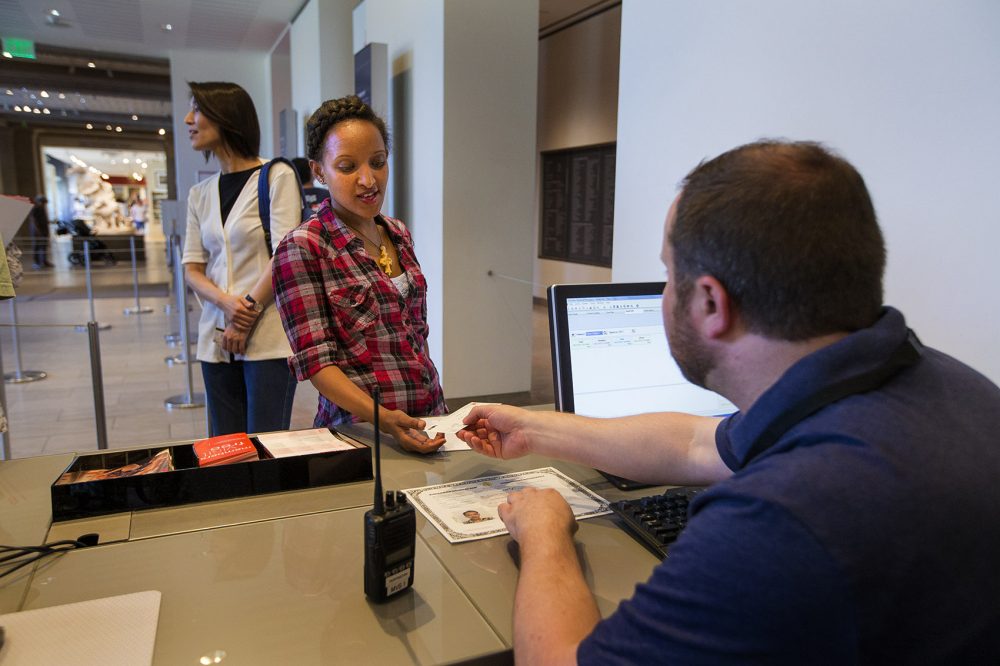 Inside the institution's stately stone walls, the MFA's guide chair Dorene McCourt showed Behabtu around. She introduced her to Vincent van Gogh paintings, showed her Donatello marble carvings and Egyptian sculptures of King Menkaura and his queen from 2400 B.C.
In the contemporary wing of the museum, artist Jonathan Borofsky's sculptures of people flying above museum visitors, caught Behabtu's eyes.
"They're high enough up that they're not seeing the boundaries, they're not seeing walls between the countries. They're seeing the earth as one," McCourt explained.
That sentiment reminded me of something Behabtu told me earlier. She's aware that she's becoming a citizen at a divided time in the U.S. She even has mixed feelings about President Trump, whom she admires as a straight-shooter.
"He's up front and he will let you know everything," she said. "I like this about him."
But Behabtu disagrees with Trump's hard stance on immigration. Under his proposed skill-based system, Behabtu wouldn't be allowed into the country and she's met people facing deportation.
"Sending people who've been living here for a while and they have all their families, sending back those people — it's something that makes me sick," she said.
Finishing her MFA tour in the Art of the Americas wing, Behabtu saw Paul Revere's Sons of Liberty Bowl, which commemorates the Massachusetts lawmakers who paved the way to independence by writing a letter to the other colonies, calling for a protest against the English crown.
"That's revolutionary Boston! That's us! Now it's you, too," McCourt told Behabtu.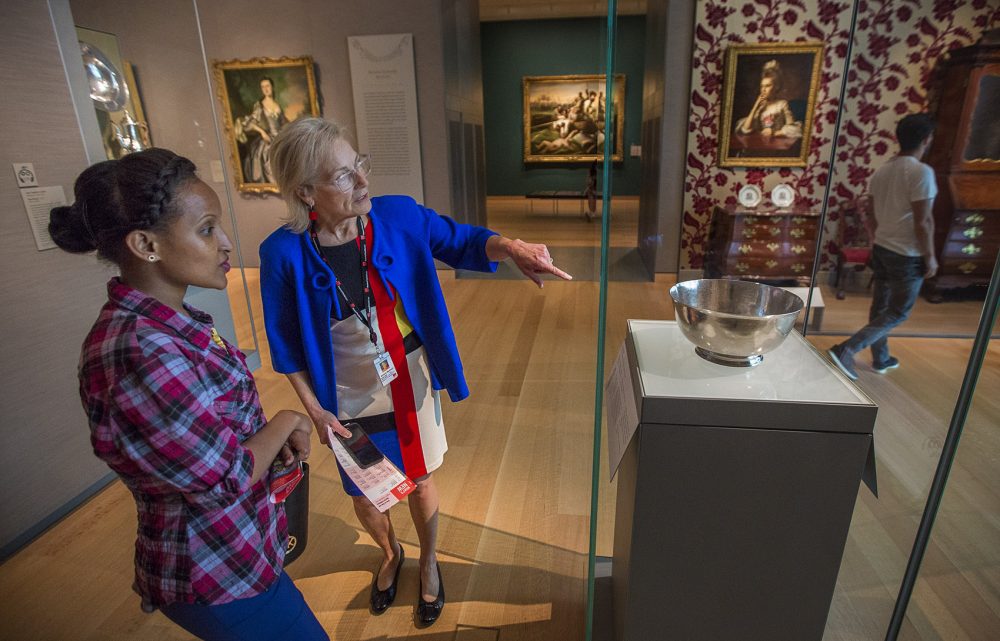 After the tour, Behabtu said she hadn't been to a museum since she left Ethiopia. She said it brought out a part of her she hadn't experienced in a long time.
"Today I feel so happy," she said. "I feel like I came back to myself."
The museum's director, Matthew Teitelbaum, hopes the program will help diversify the very white MFA.
"If you were to say to me, 'What is one of the measures of success for the citizenship program?' I would say, 'You know, in five or seven years maybe some of our new members will become members of our staff, or gallery guides," he said. "Or that somehow there would be a virtuous continuum."
For Behabtu, the museum visit did more than expose her to new art. It made her feel like she was a part of something.
"It feels like 'we,' not 'they.' I feel it's me, too," she said about the museum.
So far 37 new citizens and their families, representing 19 countries, have signed up for the MFA's program since it began in June.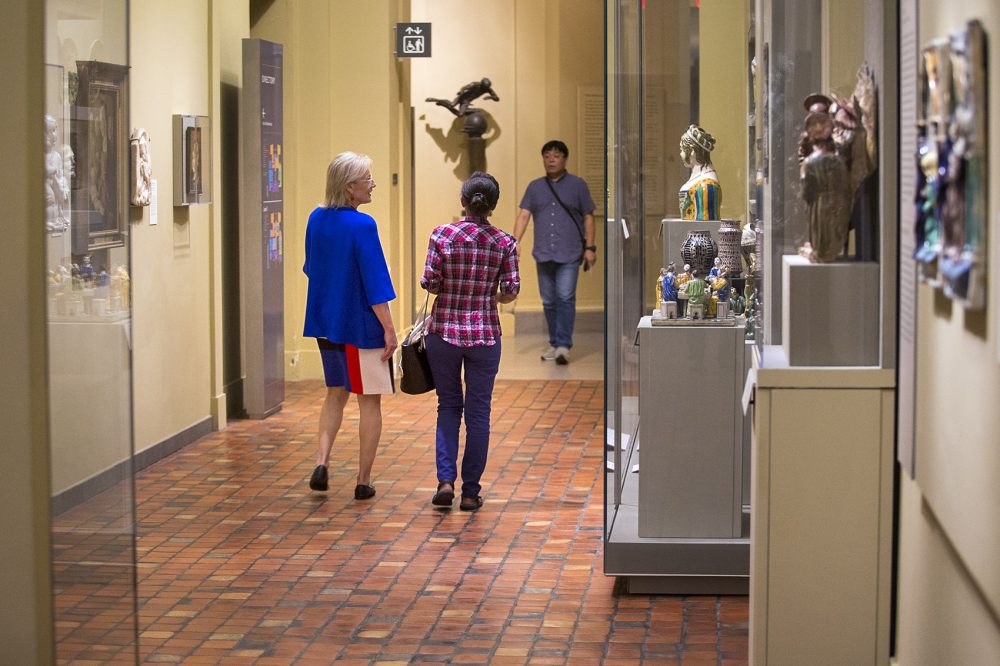 This segment aired on August 23, 2017.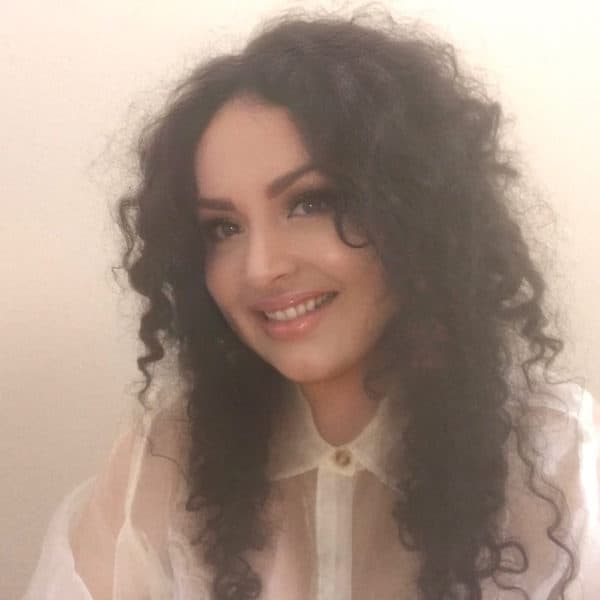 Maria Garcia Senior Editor, The ARTery
Maria Garcia is the senior editor of The ARTery, WBUR's Arts and Culture Team.