5 Things To Do This Weekend From Picasso's Picture Show To Boston's Trinidad-Style Carnival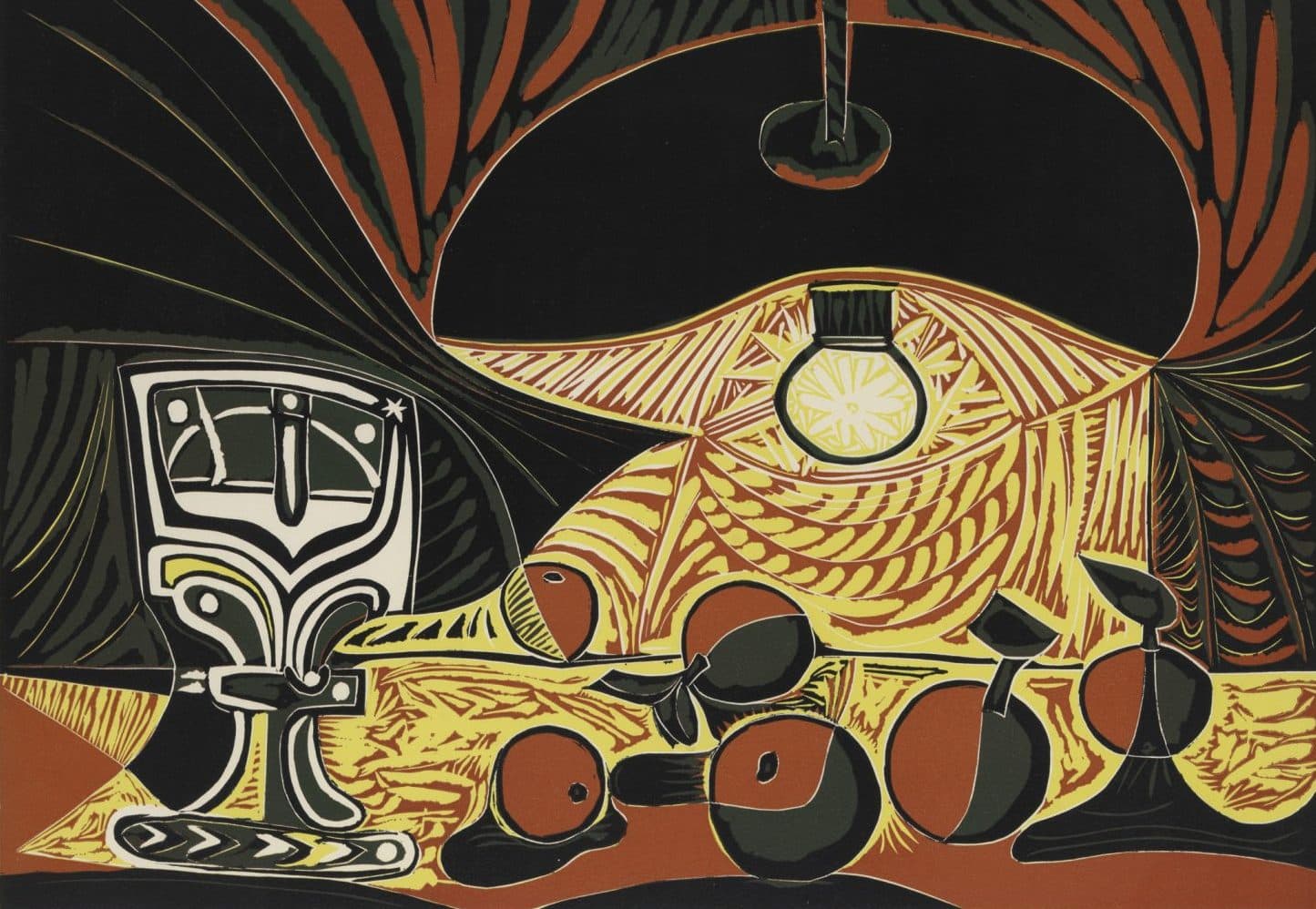 This article is more than 3 years old.
Get outta town or stay in Beantown? Me, I've got a mind to ramble for one last weekend in the Berkshires to catch up with Allyn Burrows' adaptation of "The Tempest" at Shakespeare & Company, Julie Boyd's Sondheim effort "Company," at Barrington Stage Company and the expansion of MASS MoCA.
'Picasso: Encounters' | Through Sunday, Aug. 27 | Clark Art Institute, Williamstown
If you're headed out west, it's not every day that Pablo Picasso, via his artwork, comes to Massachusetts, so now that he's leaving, it's worth a trip to Williamstown. The gist of "Picasso: Encounters" is to think of him as an artist working with and drawing inspiration from others rather than as a lone (misogynist) genius. The models, most of them also his lovers, are portrayed less as his victims than as collaborators who were fully-developed people in their own right. (Read a bit more on Picasso and other Williamstown exhibits.)
---
'Persona'| Through Sept. 2 | Harbor Stage Company, Wellfleet  
I'm kicking myself that I haven't been able to get down to Cape Cod this summer where one of my favorite theaters — the Harbor Stage Company — resides, appropriately enough, on Wellfleet Harbor. This weekend, company co-founder Robert Kropf is adapting Ingmar Bergman's "Persona," which all but defined the art film of the 1960s. An actress who's gone mute takes to the seaside with her nurse for an intense round of psychodrama. Kropf and his Cape playmates always bring intelligence, creativity and first-class acting to their stagecraft. Another of the company's founders, Brenda Withers, who was luminous last year in "The River," is back for Ingmar.
---
'Concert in the Courtyard: Boston Lyric Opera' | Friday, Aug. 25 | McKim Courtyard, Boston Public Library
The BLO at BPL? Grab a BLT and head over to the McKim Courtyard at the Boston Public Library for lunch. It's a nice place to hang when the weather's nice. It makes you feel smart just sitting there. It should be even cooler from 12:30 to 1:30 p.m. Friday when the Boston Lyric Opera will be serenading folks with Bernstein, Beethoven, Mozart and Puccini at one of the BPL's Concerts in the Courtyard.
'Free Fun Friday' | Friday, Aug. 25 | All Over Massachusetts

It's also the last Free Fun Friday of the summer. The Highland Street Foundation has arranged with cultural and historical institutions throughout the state to allow free admission on selected Fridays.
Today's good citizens are the Boston Harbor Islands National and State Park, the USS Constitution Museum, Plimoth Plantation, MASS MoCA, the Nantucket Whaling Museum, the Children's Museum of Greater Fall River, the Cape Cod Museum of Natural History, Heritage Museums and Gardens and one that begs for a visit — the Museum of African American History, with its acclaimed exhibit featuring photographs of Frederick Douglass.
---
Boston's Trinidad-style Carnival | Friday, Aug. 25 and Saturday, Aug. 26 | Roxbury and Dorchester
Boston's Trinidad-style carnival gets into full throttle this weekend, beginning with a king and queen competition at Roxbury's Reggie Lewis Center Thursday. Friday night is the Face Mask VII J'ouvert Cruise leaving from Rowe's Wharf at 8 p.m. (This one will cost you — $45 — and includes food and music. Drinks are extra.) But Saturday's festivities are free — J'ouvert kicks off at 6 a.m. on Blue Hill Avenue in Dorchester and the Carnival Parade starts at noon on MLK Boulevard in Roxbury.