The Writing In 'The World Of Tomorrow' Lives Up To Its Notable Title
This article is more than 3 years old.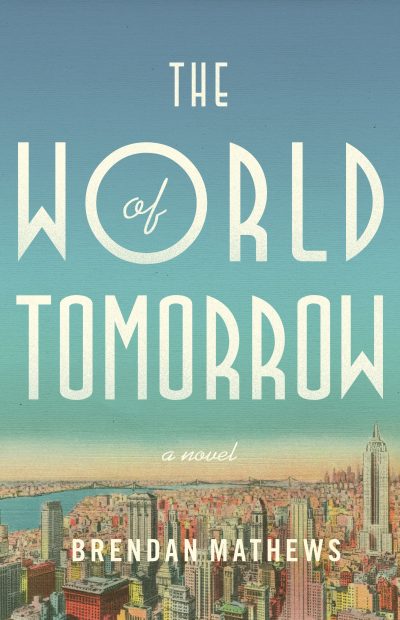 In many ways, 1939 was a hinge year. In the United States, the economy was finally breaking loose from the Great Depression. In Europe, one country after another edged toward war.
In 1939, New York City seemed the absolute center of the universe. New Yorkers might say their city is always the center of the universe, but at that moment it may have been truer than ever. From Harlem to Greenwich Village, clubs fizzed with the sounds of jazz and swing. New museums like MoMA and the Whitney invited you to open your eyes to sensational art. The city's landscape, enlivened with fresh architectural landmarks like Rockefeller Center, seemed more of the future than the past.
And that year New York had something no other city had: The New York World's Fair, a gloriously forward-looking event, with pavilions that featured countries from around the world and that showcased the ingenuity of American business, like GM's "Futurama" exhibit, offering views of America 20 years ahead.
Set in New York City in one action-packed week in June, Brendan Mathews' "The World of Tomorrow" is a big American novel, filled with ordinary people on the verge of extraordinary changes. By week's end, each will have made a pivotal choice whose consequences ripple far beyond their own lives. Mathews also seeds the story with enough real people of the era to grab your attention, but not so many it's a distraction. As with many novels that feel quintessentially American, immigrants and refugees are lead characters.
A resident of Lenox, Massachusetts, Mathews has had short stories published in literary journals such as Glimmer Train, the Cincinnati Review and Virginia Quarterly Review, and included in Best American Short Stories (2010 and 2014). This is his first novel, but you would not know it from the depth of its characters or the tight-as-a-snare-drum pacing. He connects multiple narratives in gratifying and often surprising ways, which makes this nearly 600-page story fly by faster than many books half its size.
It begins in Ireland, where two of the three Dempsey brothers — the charismatic Francis (in jail for some petty crimes) and bookish Michael (a Catholic seminarian of wavering faith) — are temporarily sprung from their respective cells to attend the funeral of their father.
Their father had been a Classics professor (the sons can quote Virgil as easily as they can James Cagney) and also, secretly, an Irish Republican Army (IRA) agent. As the funeral Mass ends, their father's friends help the two young men slip from the church, complete with a getaway car and directions to a safe house. Unfortunately, the safe house is also a bomb factory. An accidental blast kills the IRA operatives inside and grievously damages Michael's hearing, speech and memory. It also propels a strongbox stuffed with cash onto open ground.
Francis grabs the money and his brother and they flee for the coast. En route, Francis, never one without a strategy, decides the best way to avoid their inevitable pursuers is to enter a gilded world where their hunters would never think to look. He invents royal Scottish titles for himself and Michael, affects a passable burr, and they sail — in lavish First Class — on the MV Britannic to New York.
This all breezes by in the opening pages. In fact, the section title, "The Week Before," indicates it's all prelude to the real action. After they disembark, there's a dizzying amount of that.
Mathews infuses "The World of Tomorrow" with the sights, sounds and smells of 1930s New York: the energy of the dancers in Harlem's Savoy Ballroom when the band is running hot; the island-unto-itself nature of a Park Avenue mansion; the savory delicacies from a pushcart on a crowded Bowery street. At one point, Francis notes the city's unceasing breakneck pace: "New York might be beautiful but if you stopped to admire it, you were cooked. …As you put the last block behind you, each crossing washed you clean. Who had the time to dwell on the then when the crush of bodies forced you to pay attention to the now?"
After settling in at the Plaza Hotel, Francis and Michael reunite with older brother Martin, who'd left Ireland a decade before to pursue his musical dreams. Those are still just out of reach. Martin's married to Rosemary, the daughter of a Bronx politician who's less than thrilled his elder daughter is living in a walkup apartment with a struggling musician and their two young kids.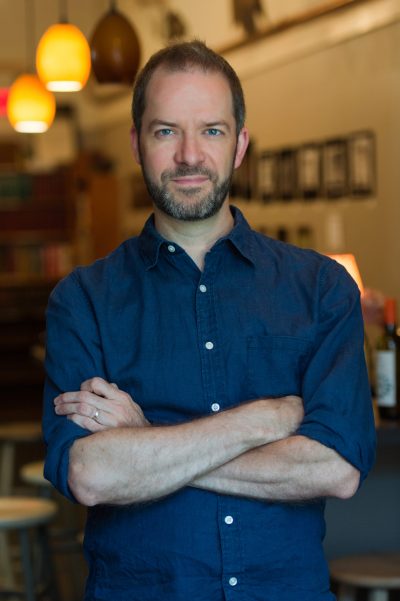 But Martin may be about to change all that. He's put together a killer swing band that will debut at the lavish wedding reception of Rosemary's younger sister Peggy. It's more than a high-profile gig: Legendary producer John Hammond happened on one of their rehearsals, and has agreed to hear them in full performance. Chance encounters like this, which can shift the course of a life, thread their way throughout the story.
And yet, days before the wedding Peggy is reconsidering the gold-plated, predictable life that awaits her on the other side of the altar. As she says to Rosemary after spending a rousing evening with her and the Dempsey brothers, "I want more of that feeling — the feeling of being exactly where you want to be and nowhere else."
Out of anyone, Francis is the one constantly in motion, leading the most double of lives. As he courts a young society woman he fell for on the Britannic, he plays a dangerous cat-and-mouse game with some underworld thugs and with Tom Cronin, a world-weary ex-radical pulled back into IRA business by Francis' caper.
Mathews takes exquisite care in creating even marginal characters and locales. Consider this passing description of a street you see only for a moment: "…the buildings were bandoliered by fire escapes that sagged into the street, and at the back of the lot, laundry hung in lines above piles of trash." A sense of an entire neighborhood in a few phrases.
Meanwhile, Michael still cannot hear and his memory is in fragments. But he does have a unique companion with whom he can converse and whom only he can see: the ghost of William Butler Yeats. The great Irish poet, who had died that January, is now between worlds, reasons unknown. He and Michael forge a bond that is by turns comical, poignant, mesmerizing. Whenever Yeats decides to appear, their conversations and their commentary on their surroundings are high water marks of the novel.
During one wandering, Michael is befriended by Lilly Bloch, a photographer from Prague in the U.S. on a fast-dwindling artistic fellowship, torn between returning to her country that's been swallowed up by the Nazis, or just "set up in Greenwich Village, where she could glut herself on jazz and communism," or "go west and keep going." Lilly faces the same dilemma as so many others, but on a larger scale: What if a choice good for you could be ruinous for those you love?
It's rare to read a book whose range and ambition so aptly fit its title. Page after page, "The World of Tomorrow" lives up to its notable name.
Carol Iaciofano Book Critic
Carol Iaciofano has contributed book reviews, essays and poetry to publications including The ARTery, the Boston Globe and Calyx.