5 Things To Do This Weekend, From A Horror Flick To A Bluegrass Fest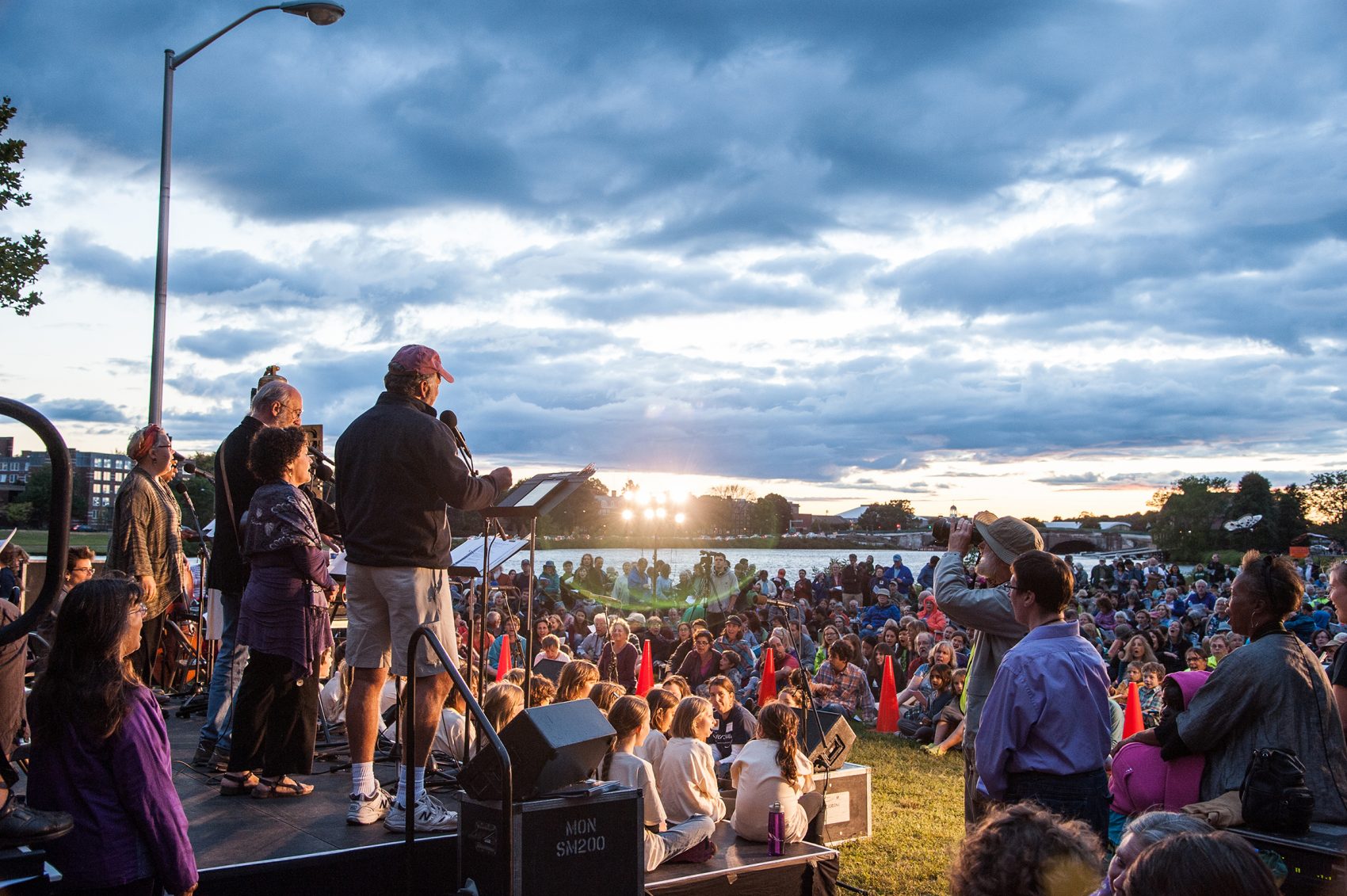 This article is more than 3 years old.
There's a lot of music in this list, integral but different in every instance: an opera, a bluegrass festival, a local music round-up, a horror film (ineffectual without its score) and a communal sing. With more perfect weather predicted, what's not to sing about?
Tremont Takeover | Saturday, Sept. 16 | Wang Theatre, Boston
Billed as the "first ever live music event in the Wang Theatre grand lobby," Tremont Takeover is equally notable for its collaborative lineup, which features seven local artists presented by seven independent bookers (which in turn were curated by local promoter Lysten Boston). From the good-natured pop of Everything and Everyone to Oompa's spoken word hip-hop, the event promises to be a diverse celebration of Boston's exciting new talent. (Read more about the partnerships that made this possible.)
---
'Get Out' | Thursday, Sept. 14 | Museum of Fine Arts, Boston
Is it too soon to name "Get Out" picture of the year? The writing and directorial debut from Jordan Peele, of the sketch comedy duo Key & Peele, broke new horror ground with its incisive, blood-curdling take on racial terror in modern America. The film is no longer showing in theaters, but the MFA is offering a rare opportunity to scare yourself, in full public view, for free this Thursday. (Here's a review of the movie from NPR's Bob Mondello.)
---
Revels RiverSing | Sunday, Sept. 17 | John W. Weeks Bridge, Cambridge
Stilt walkers, brass bands, a puppet parade — oh, and tons of singing — these are just a few of the whimsical delights in store at RiverSing, Revels' annual celebration of the autumnal equinox. There will be appearances by lots of local greats, including the Boston City Singers and Revels maestro David Coffin, but the event is really all about communal singing, and there will be plenty of opportunities to join in. (Have a listen to David Coffin's sea shanty here.)
---
Odyssey Opera's 'The Maid Of Orléans' | Saturday, Sept. 16 | Jordan Hall, Boston
Odyssey Opera is devoting its entire season to the story of Joan of Arc, kicking it all off with a performance of Tchaikovsky's seldom-seen "The Maid of Orleans." One night only! (But don't worry, classical music critic Keith Powers has a few more suggestions of how to fill your fall.)
---
FreshGrass | Friday, Sept. 15 - Sunday, Sept. 17 | MASS MoCA, North Adams
It's a bit far, but man — this year's FreshGrass lineup is well worth the drive. The bill is headlined by Brandi Carlile, one of country music's most masterful singer-songwriters, and pretty much never lets up. Other standouts include bluegrass legends Del McCoury and David Grisman as Del & Dawg, a rare performance by Boston chambergrass pioneers Crooked Still and the debut of three silent film scores specially commissioned by the festival.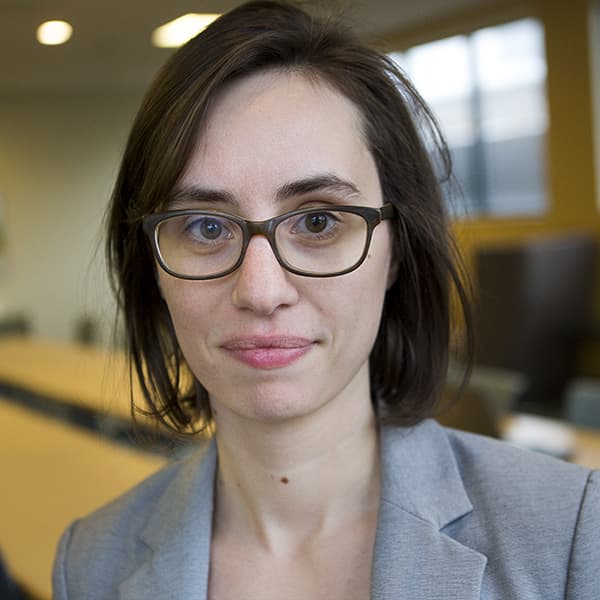 Amelia Mason Arts And Culture Reporter
Amelia Mason is an arts and culture reporter and critic for The ARTery, WBUR's arts and culture team. She covers everything from fine art to television to the inner workings of the Boston music scene.