4 Acts At The Berklee Beantown Jazz Fest That Will Make You A Jazz Fan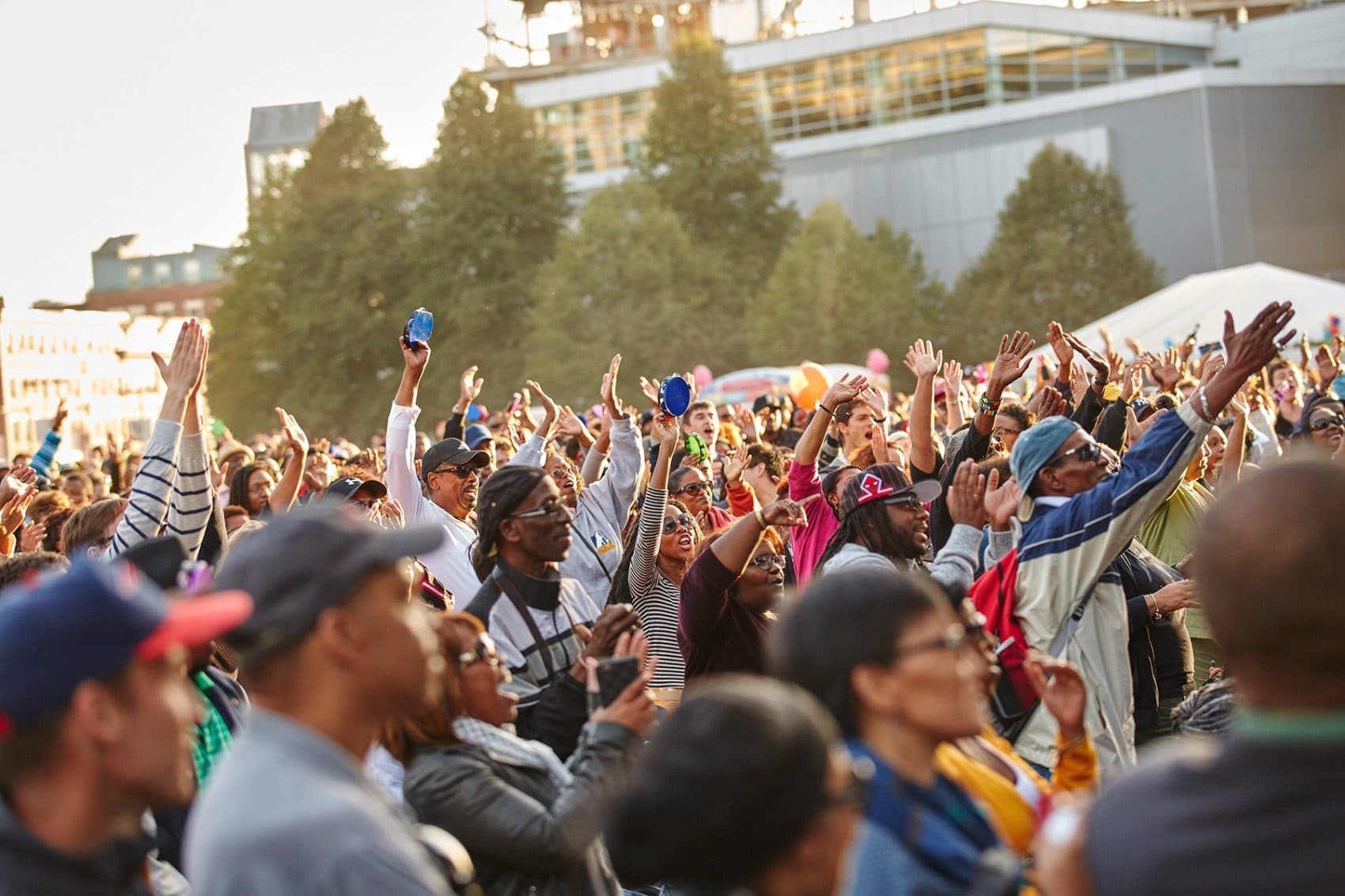 This article is more than 3 years old.
Drummer, composer, producer and Berklee professor Terri Lyne Carrington is out to save jazz. According to her, music is the driving force of inclusivity, multiculturalism and community building.
To that end, she organizes the annual Berklee Beantown Jazz Festival. This year, the musical takeover of the South End happens on Saturday, Sept. 30 (from noon to 6 p.m.). The festival is free and features high caliber musical acts from around the globe.
If every community did this, she told me, "then we would have world peace. The music helps to bring people together, helps them to forget about their differences and is a form of non-verbal communication.
"Free concerts are important because they give back to the community" Carrington said, "I think it is a great way to promote cultural exchange, goodwill, good music and to expose the music to people that ordinarily may not go to a club or concert hall to hear it — or buy a ticket to hear it. Exposure is important so that we garner more jazz fans, for the longevity of the music and American culture."
Indeed, free international jazz festivals are few and far between. But with the institutional backing of Berklee and a grant from the National Endowment for the Arts, Beantown consistently brings lineups worthy of major festivals like Newport or Monterey.
Without needing to worry about ticket sales, Carrington has the opportunity to introduce new names and curate the concert for the community: "I always try to consider the audience and the cultural and ethnic diversity they represent. I try to reflect that with the music choices as well. Something for everyone, while still keeping it a 'jazz' festival."
Carrington gave me a rundown of some acts she is looking forward to this weekend (and here's the full lineup):
Jazzmeia Horn
Vocalist Jazzmeia Horn lives up to her name. This 26-year-old has already risen to the top in major jazz competitions and festivals, just released her first album on Prestige, and is now recording for Concord Music.
Carrington says, "She is an amazing vocalist that reflects the great Betty Carter as well as contemporary singers and soul singers from the music of her generation. She is someone not to miss."
Her sense of time is particularly impressive. In this video from her winning performance in the Thelonious Monk Institute of Jazz competition, her nuanced and agile rhythms float over the rhythm section and masterly land and cadence in the just the right places to enforce a sense of swing.
---
Oscar Stagnaro and the Peruvian Tinge
Carrington met the "fantastic and well respected bass player" Oscar Stagnaro playing with Paquito D'Rivera's band. Stagnaro makes his way around many styles from jazz and fusion to Latin, Brazilian and South American music, but for this performance he will be showcasing music from his home country Peru.
Stagnaro has played a significant role in developing the style of Afro-Peruvian Jazz. He incorporates elements of the festejo genre into rhythmically animated improvisations on electric bass.
In this video he plays solo, creating variations on main themes and spontaneously reaching moments of exuberant melodic complexity.
---
Camille Thurman and the Darrell Green Trio
Versatile and virtuosic, Camille Thurman can jump from blowing rapid fire bebop lines on the tenor to singing and riffing with a sharp sense of rhythm over bluesy standards.
At Beantown, Thurman will be joined by drummer and composer Darrell Green. The group, which Carrington called from New York, will likely play a selection of up tempo, modern pieces such as Thurman's "Origins":
As well as jazz standards like "September in the Rain," featuring Green's laid-back swing brush-work and Thurman's melodic and clearly accentuated scatting:
---
Lizz Wright
"Lizz is like a sister to me, so I am very excited to have her here" Carrington says of jazz and R&B vocalist Lizz Wright. Wright is the artist-in-residence for the festival this year, so she will work for a few days with Berklee teachers and students to come up with a specially curated show.
Wright's projects often touch on deeply personal matters, as is the case with her most recent album "Grace," released this September. Born in a small town Georgia, Wright's relationship with her home was challenged by recent political tensions. She told NPR's Jewly Hight: "I need to remember what I know to be my home ... and the way people relate and the way Southern people work, the way they cooperate, the way they're in tune with the earth. I need to study that right now for my own well-being, because I know the truth. I know my life."
Whether or not she brings these subjects to Beantown, we know we can count on Wright's exquisite voice and interpretation, showcased here on her rendition of Nina Simone's "Seems I'm Never Tired Lovin' You":
---
Additional Highlights
Other acts adding to the variety of music represented at the festival are Kina Zoré, a Boston-based Afro-pop group, and Emily Estefan, Berklee graduate and daughter of Gloria and Emilio Estefan. The Blue Man Group will be hosting their fourth annual Boston Drum-Off. Five finalists from across New England, including three Berklee students, will compete in a live performance.
The drum-off is another example of Carrington's efforts to reach and incorporate the community through music. Whether you find yourself touched by scat singing, Peruvian beats or the drumming, Carrington hopes the music will impart meaning: "The sound waves really do heal and the airwaves are sacred — meaning when you have a chance to talk to someone, there is a responsibility do something inspiring, something good."
---
The Berklee Beantown Jazz Festival is on Saturday, Sept. 30 on Columbus Avenue in Boston from noon to 6 p.m.
Claire Dickson Contributor, The ARTery
Claire Dickson is a jazz vocalist and writer studying at Harvard College.