5 Things To Do This Weekend: Embarrassing Teen Stories, A Live Looping Fest And Sidewalk Poems
This article is more than 3 years old.
There's a lot of art to check out this weekend, including a recently unearthed collection of photographs, a live looping festival and a whole bunch of stuff at Boston's annual HUBweek. Also it still seems to be summer outside, so, you know — get out there!
---
'Mortified' | Saturday, Oct. 14 | Oberon, Cambridge 
The success of the Moth storytelling slams has kicked off a proliferation of live storytelling series in recent years. "Mortified," which features real people revisiting the trials, tribulations and diary entries of their youths, is one of the better ones. The stories told onstage are reliably funny and awkward, and often very poignant.
---
'Rediscovering An American Community Of Color' | Saturday, Oct. 14 - Feb. 25 | Worcester Art Museum
A new exhibit at the Worcester Art Museum reveals a trove of previously unpublished prints by the turn-of-the-century photographer William Bullard — all of them portraits of African-Americans and Native Americans, mostly from Worcester. The collection offers a rare glimpse into the lives of Americans of color in the years before World War I and an oft-overlooked part of local history.
---
PVDLoop | Friday, Oct. 13 - Sunday, Oct. 15 | AS220, Providence
Providence's PVDLoop, now in its second year, is one of many offshoots of the Y2K International Live Looping Festival. Live looping — a term used to describe a variety of techniques to record and playback music in real time — has been worming its way into popularity for some time, with well-known innovators like tUnE-yArDs and Andrew Bird paving the way. (And big pop stars like Ed Sheeran taking it up.) PVDLoop provides a window into a wider, and weirder, live looping world than what is generally visible in the mainstream, with artists from as far afield as France and Japan.
---
'A Guide for the Homesick' | Through Nov. 4 | Calderwood Pavilion, Boston's South End
A new play from playwright Ken Urban (who recently began a lecturer post at MIT) tells the story of two men in a hotel in Amsterdam — one of them a tourist, the other an aid worker on his way home from east Africa. Together, they seek connection and redemption, and wrestle with what it means to try, and sometimes fail, to make the world better.
---
Art At HUBweek | Through Sunday, Oct. 15 | Boston
Mixed together with HUBweek's tech-minded futurism is also a whole lot of art. There's too much to list here — you can check out our guide for some recommendations — but the greatest hits include poems painted on the sidewalks, a dance performance based on the Tibetan Book of the Dead and lots of cool-sounding documentaries.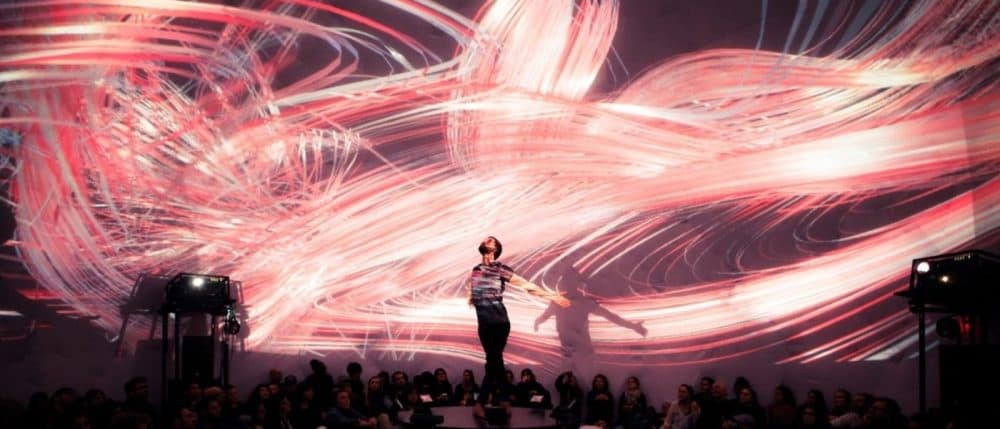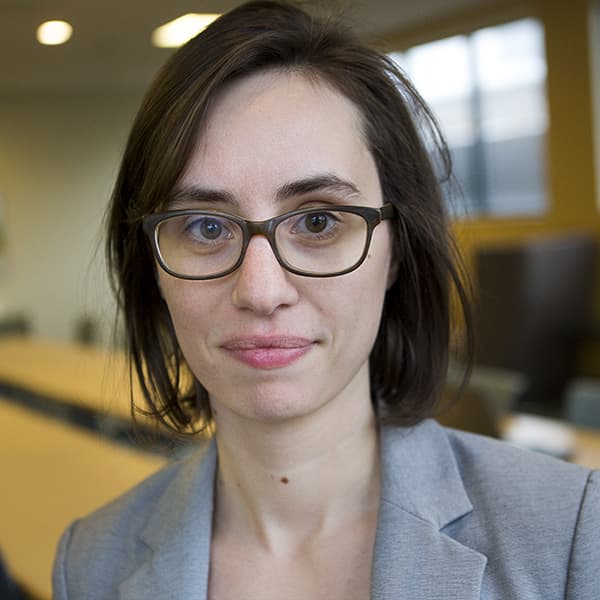 Amelia Mason Arts And Culture Reporter
Amelia Mason is an arts and culture reporter and critic for The ARTery, WBUR's arts and culture team. She covers everything from fine art to television to the inner workings of the Boston music scene.